BOB NEILL'S SYSTEM:
LOUDSPEAKERS
Reynaud Concordes (on Symposium Sveltes), Reynaud Arpeggiones on loan (on Symposium Sveltes).
ELECTRONICS
Blue Circle AG3000 preamplifier. Audio Note M6 on loan. Blue Circle AG8000 mono-block amplifiers. Blue Circle CS integrated.
OURCES
Audio Note CDT Two, DAC 4.1 balanced, AN Sogon interconnect. Audio Note CDT One, Dac One.1x Signature, AN-V interconnect on loan.
CABLES
Audio Note Sogon, AN-Vx and Audience Au24 interconnects. Audio Note SP-e, Reynaud HP216A, and Au 24 speaker cables. Audio Note Lexus XL speaker cable, on loan. Elrod EPS Signature 2 and 3 power cords plugged into dedicated lines. TG SLVR's and 688's on loan.
ACCESSORIES
I use a Bedini Clarifier and Auric Illuminator regularly, and Nordost Eco.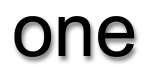 I've been eager to hear Morel loudspeakers since I heard their drivers in a very attractively warm-sounding pair of Unity Audio speakers several years ago. That company, alas, is no longer with us. Since Morel USA is located in Brookline, Massachusetts, a review project was a natural for both Tom Campbell and me. What made these $1700-$2100 (depending on finish) Preludes especially appropriate for me is that they are in the same price class as the JM Reynaud Arpeggiones that I'd just finished reviewing, and which were still here for comparison.
My first impression of the Preludes (sounding better on their own spikes rather than Sveltes), in the same system in which I auditioned the Arpeggiones, was that while the Arpeggiones sounded more expressive, the two speakers were comparable, although with the Preludes, my Blue Circle CS integrated was fed with a stock power cord, whereas the Arepeggiones had begged for (and gotten) an aftermarket TG 688. Aha! Arpeggiones: 4 ohms/89 dB; Preludes: 8 ohms/91.5 dB! That would do it. I put the 688 on the CS with the Morels for a few CDs to be fair. Everything did get noticeably if not dramatically better, principally in the areas of overall smoothness, refinement, and sense of space, but since the Preludes were doing very respectably without the cord, I left it off for the rest of the audition. I note the improvement just to remind you that things almost always get better with mo' better power.
Both the Arpeggiones and Preludes have been designed to sound good rather than impressive, which as it should be considering the kind of system in which they are likely to be found. Listening to the Preludes in my system without thinking about the Reynauds (or any other speakers), I was struck with how little audio personality they seemed to have. I intend this as praise. After extended listening, however, I pronounced them warm, and began to hear what I had liked in the Unity Audio speakers. How warm, and relative to what? Just warm enough to hold back attacks a little, trimming the leading edges, and relative to a warmth you don't notice. I always prefer a speaker to err in this direction than the other. I felt I was in the back of the hall, where individual instrumental voices have blended. I was not much aware of timbre or the attacks of instruments. The overall sound was nicely full, a quality that paid dividends on orchestral music.
My impression did not change with solo or chamber music. The character of Natalie MacMaster's fiddle was a little withheld, edges slightly planed off. There was plenty of fiddle character, and it was surprisingly bold through its midrange. The Mosaics Quartet did not have all of their tang and rosin, but I left their Haydn disc on for half an hour because I liked what I was hearing. With their nice overall balance, the Preludes are extremely pleasant to listen to. I intend that as praise, too.
These speakers are not particularly sweet or ultra-smooth, though they got sweeter and smoother when I wised up and put a somewhat less resolving Audio Note speaker cable on them. Matching, Bob, matching! They sound honest, even-handed, and urbane. They are less overtly charming than Spendors, less articulate than Harbeths, though equally unaffected and reserved, making them sound like Harbeth cousins; not at all clinical like the Nautilus B&Ws or as austere as Dynaudios, and less expressive and enthusiastic than Reynauds. They sing their own slightly but not at all unpleasantly dry, unaffected, unadorned, and even-handed song. I expect they would wear extremely well.
Having written this and feeling it was perhaps a little too pat, I put on one of Emerson Quartet cellist David Finkel's and pianist Wu Han's great performances (Shostakovich's Sonata) from their own Artisled label (survey review of the entire label due soon). As Finkel's cello swam rich and clear into the room, accompanied by his wife's ringingly glorious piano, I was struck dumb and put my pen down. For a few bars, I forgot how much deeper and more rich the cello sounds and how much grander the grand piano sounds on my large, three-way, nearly-five-times-as-expensive Concordes that were waiting patiently in the corner for these visitors to finish their set. For that extended musical moment, the Preludes grabbed a lot of the cello and piano, and once again I understood how getting some of the whole thing well can be extremely rewarding.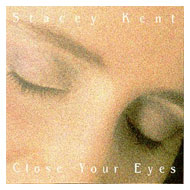 On Stacey Kent's Close Your Eyes (Candid), Kent's voice lives in the Preludes' sweet spot—the lower midrange—and on this recording the acoustic bass surprised me with both its impact and clarity. The low end of the Preludes isn't always this clear (the Mosaics' cello sounds a little overly resonant), but that is one of the mysteries of audio. It sounded great here. On Trumpeter Lee Morgan's Search for the New Land, the Morels loved Wayne Shorter's sax and Reggie Workman's bass, treating Morgan's trumpet and Herbie Hancock's piano with respect. On Haydn's Six Sonatas for Violin and Viola, Okumura and Dusoswa (Etcetera), the Preludes adored the viola, though they cheated the violin of a little of its sweetness, bringing it a half-step toward its partner.
Since you are also getting Tom's take on these speakers, I'll stop here and let him take over.My take is that they do a very credible job for a very reasonable price. Competition is strong in their price range, but for those looking for its approach, the Preludes among the best I've heard. Bob Neill
Bob Neill is a part-time dealer for Elrod Power Systems, Blue Circle, Audience, TG Audio, and JM Reynaud. Bob may also become a part-time dealer for AN in the near future.
TOM CAMPBELL'S SYSTEM
LOUDSPEAKERS
Harbeth Compact 7-ES; Spendor SP-3/1P (secondary system).
ELECTRONICS
Coda/Continuum Unison integrated amplifier, Marsh Sound Design A-200S solid state power amplifier; Marsh Sound Design P-2000T tube preamplifier; EAR 834P tube phono preamplifier; Onix (British version) integrated amplifier (secondary system).
SOURCES
VPI HW-19 Mk III turntable with Audioquest PT6 tonearm; Grado Reference Sonata cartridge; Sony SCD-C333-ES SACD/CD player; vintage Luxman AM/FM tuner; Pioneer DV-414 DVD player (secondary system).
CABLES
Signal Cable interconnects, speaker cables and power cords, and Siltech ST-48 interconnects
ACCESSORIES
Vibrapods spread liberally through both systems; Audioquest Big Feet under Marsh preamp; QS&D 4-shelf component rack; Sonex acoustic panels in main room.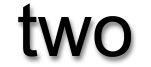 More than any other component, choosing a loudspeaker is a matter of choosing what aspects of musical reproduction are most important to you. If you are fortunate enough to have plenty of space and plenty of dough, you can buy a pair with fewer and smaller compromises, but the vast majority of us choose speakers within space and budgetary restrictions that are substantial and non-negotiable. If we have, say, $2500 to spend, do we go for little stand-mount monitors with great imaging, superior clarity, and tonal splendor down to 60 Hz or so, or do we opt for bigger speakers with greater range (i.e., more bass) but most likely less refinement across that range?
Excuse the obviousness of the above, but this is simply introduction to saying that the Morel Acoustics USA Renaissance Preludes are among the most complete and best-balanced loudspeakers you can buy in this price range. (Morel USA is not to be confused with the Israeli speaker manufacturer of the same name. The two companies were at one time related, but their respective product lines now reflect fundamental differences in design and philosophy.) The Preludes give the listener a good taste of the refinement one finds in more expensive speakers and also deliver impressive range (down to 34 Hz), all while occupying a relatively small footprint. This bass extension is possible thanks to the transmission line which coils its way down to the bottom front port—an expensive feature seldom seen in such an inexpensive speaker.
I live in the same town in which Morel has its administrative headquarters, so was fortunate enough to have a pair of Preludes delivered right to my door by one of Morel's design engineers. We each carried one up to my second floor apartment, and the Preludes' value was immediately evident—this is one heavy speaker (52 lbs, again thanks in part to that transmission line), and solid as a brick, with a nice wood finish on all sides, including the back. Spikes are supplied for the bottoms of the integral platforms, and the speakers definitely sound best with them installed. They also sound slightly more open and detailed with the grilles off.
If I were to choose a single word to serve as a description of the Preludes, I would choose "balanced." They are nicely balanced from the top to the bottom of their range. They are nicely balanced in terms of the subjective sonic choices that are a part of every speaker designer's job. They are very smart-looking without being the least bit ostentatious, and their slim profile make them suitable for almost any size room. Their tonal character tends to be a shade toward the warm side, but air and top-end extension are sacrificed only a little, and this is a sensible decision given the amplification they are likely to be paired with. Some listeners may prefer a speaker that imparts a little more of its own personality, but those who strive for a crystal-clear, ostensibly "neutral" (always a dangerous word) presentation will be favorably impressed.
Given their compactness, I had my doubts as to whether the Preludes could really meet their low-end specification of 34Hz. Frequency response specs, like those for amplifier wattage and speaker sensitivity, are notoriously fudge-able. I was also afraid that their bass would be flabby and discontinuous with the highs and midrange. My fears proved unfounded—the Preludes' bass is superbly integrated with the rest of the sonic picture. These speakers are very tight and together from top to bottom. The quality, as opposed to quantity, of their bass is tight and tuneful and a little light on its feet. It is definitely not "fat" bass, but it really does go down to the spec. The Preludes extend a good half-octave lower than my reference Harbeth Compact 7 speakers (retail $2200 - $2500), and it was instructive and very appealing to hear music with a substantially deeper foundation.
The comparison with my beloved Harbeths did not always work in the Morels' favor. The Compact 7s have been my constant companions for four years while virtually all the other pieces of my system have fallen by the wayside. They are warm, suave, highly involving, and are inextricably linked with the way I hear recorded music—perhaps too much so for a reviewer. The Morels could sometimes sound a little thin in comparison. They also did not image or soundstage quite as well, though this is no surprise, as the Harbeths are imaging champs, and stand-mount monitors often have an advantage over floorstanders in this regard.
The Morels' leanness was most evident with orchestral music. Listening to Colin Davis and the London Symphony Orchestra's recent recording of Berlioz' Harold en Italie, the Preludes could not produce the depth and weight of an orchestra as well as the smaller Harbeths. I then took out the JVC remastering of Tchaikovsky's Romeo & Juliet Fantasy Overture (Munch/Boston Symphony), followed by several other orchestral recordings, with much the same result. Perhaps I am just in thrall to the "BBC dip"—the slight midbass bump that is engineered into the Harbeths, Spendors, and certain other British speakers, and that is often credited for their warmth and the depth of their imaging—but I couldn't get around the fact that I found the Harbeths far more enjoyable on orchestral music. This is subjective, and possibly system-dependent. I should note that Bob Neill found the Preludes sufficiently full on orchestral music. I threw all of my available amplification and cable combinations at the Preludes, and their overall character remained consistent.
This subjective deficiency applied to a far lesser extent on other types of music. Chamber classical, small-band jazz, and bluegrass all sounded very good to great—less romantic than the Harbeths, but always clean, clear and well balanced (that word again). Music requiring a little more rhythmic snap benefited from the Preludes' somewhat leaner presentation. Rickie Lee Jones' It's Like This is one of my trustiest reference CDs, and from the very first notes of "Show Biz Kids," I knew that it and the Preludes were a wonderful match. The song's percussive effects were sharp and striking, and the big electric bass sounded impactful. Though I usually avoid non-musical examples, this CD has a particular tester—about a minute into Jones' version of the Beatles' "For No One," there is some noticeable microphone hiss to the left center of the stage, which appears then suddenly disappears as the microphone is presumably turned off. The Preludes let you know exactly what's going on, isolating the hiss to a precise spot and making it easy to identify the little anomaly.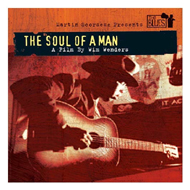 Music like that on the Rickie Lee CD is these speakers' strongest suit—small-band acoustic material, be it pop, jazz, blues, etc. The soundtrack CD to Wim Wenders' blues documentary The Soul of a Man is filled with such performances, recorded under different circumstances by various artists. The Preludes captured the air and space of each recording nicely, placing the vocal nuances of Lucinda Williams, Bonnie Raitt, and Cassandra Wilson in a slightly dry but highly palpable and intimate acoustic. Audiophiles will be pleased to know that these speakers love female voices. Another highlight of my listening sessions was the SACD of Allison Krauss' New Favorite, where Ms. Krauss' sweet, pure voice sounded truly angelic.
Looking back over my and Bob Neill's comments about the Morel Renaissance Preludes, I find us in agreement about their basic character and virtues. What I call "balance" Bob calls "even-handedness," and there's no question the Preludes have this in spades. I believe you would have to audition many speakers in this price range before finding one that balances range and refinement so well. My only caveat, which Bob does not necessarily share, is that the Preludes are a little wanting on orchestral music, sounding a bit too lean for my taste. However, few speakers do everything equally well, and the Preludes still add up to an exceptionally versatile package. If you choose to audition them, and I recommend that you do, be ready to fork over the bucks—they may never go back to the dealer. Tom Campbell