FRANCISCO DURAN'S SYSTEM:
LOUDSPEAKERS
ProAc Response 2 with Osiris 24" stands or Spendor SP 2/3.
ELECTRONICS
Monarchy SM-70 (ran as monoblocks), Antique Sound Labs MG-SPM25DT monoblocks, Canary CA-301Mk-II amplifier, and Reference Line Preeminence lA passive and Canary CA-601Mk-II preamplifiers.
SOURCE
NAD T531 and Antique Electronic Supply CD-1 (temporary) CD players, and a Taddeo Digital Antidote Two.
CABLES
Either JPS Superconductor+ and FX interconnects and a double run of JPS Ultraconductor speaker cables, or Analysis Plus interconnects and Oval 12 speaker cables, and Monarchy and various DIY AC cords.
ACCESSORIES
Balanced Power Technologies BPT 4SE, Brick Wall Series Mode Surge Suppressor, Audio Prism Quiet Lines and Noise Sniffer, Vibrapods, Black Diamond Racing Boards and cones, Final Labs Daruma-3II Isolation Bearings, various ferrite rings, Target rack, Yamaha KX-380 cassette deck, custom made wooden cable lifters by Mr. Clark senior, and all the NOS tubes I can afford!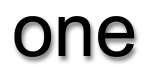 The often-used phrase "thinking outside of the box" certainly applies to Tetra Listening Instruments. One look at their website will confirm that Tetra speakers are unique. While basically two-way designs with dynamic drivers, the cabinets set these speakers apart. Quality parts and solid construction is the formula that Tetra carries out, from their smallest to most expensive models, so it was no surprise that the design and build quality of the new Kid model follows suit.
What was surprising was that these speakers weren't just rectangular boxes with drivers slapped into the front. Each multi-faceted Kid is built from twenty pieces of wood that form thirty-six compound angles with fifty-four straight cuts. This goes way beyond the call of duty for the job of diminishing standing waves. With the Kid's 1.5-inch faceplate, Tetra has also addressed the issue of resonance control from driver cabinet interface. This design gives the impression of a beautiful black diamond mounted on a solid column, though the column is not solid but hollow, and is actually part of the speaker. A port chamber goes from the top to the bottom and out the back of each speaker. Black is the only color you can get, though. I'd hate to think of the cost of covering these with a veneer, but offering different colors of paint or stain would go a long way toward delighting the décor-conscious (see below for an update).
The Kids have a pair of Seas drivers in each enclosure, a 1-inch fabric dome tweeter and a 4.5-inch woofer. You wouldn't think that would be much of a woof, but think again—these little drivers hold a few surprises. Other notable parts that were used in the Kid's construction include Chateauroux polypropylene Solen fast capacitors and Hepa Litz air core inductors in the crossover. Cardas internal wiring and binding posts round out the goodies. Their frequency response is from 42 to 20,000 kHz. They have a sensitivity of 88dB with an impedance of 8 ohms minimum. My low-watt amps drove them with no problem. The 36-inch tall Kids come equipped with some rather sturdy spikes that were very helpful with my uneven floor. The beautiful and ingenious speaker covers are fastened with magnets imbedded into both the covers and the speakers. This seems to be the smartest way of attaching speaker covers to speakers. Removing them is easy, and the speakers are left with clean faces—no unsightly plastic holes.
I first set up the Kids pretty close to where I have my Spendor 2/3s, close to two feet from the rear wall and three feet from the side walls. Next, my Echo Busters were adjusted for good measure. With the rear port on the Kids, careful placement relative to the rear wall is important. These speakers put out some serious bass. Too close to the rear wall and the bass tends to be on the ripe side. After a little adjusting, I found the perfect placement to be slightly further into the room than with my Spendors. While the Kids do benefit from careful placement, they are not extremely fussy. After the required 200- to 300-hour break-in, they were doing their thing.
The Kids were in my system on a regular basis for so long that they became part of the scenery, and kind of disappeared. The Kids deliver all of the audiophile qualities, including very good imaging and soundstaging, detail, and dynamics that are competitive in their price bracket and then some, but they have that something extra that not a lot of high end equipment seems to posses. The Kids have the ability to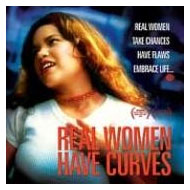 draw you into the music and let you forget about audio. More often than not, I found myself getting into the musical performance rather than trying to listen to audiophile traits. Some newfound musical treasures that brought this to light included two soundtracks, Real Women Have Curves and Frida. Both discs feature several tracks from singer Lila Downs, a talent that is just starting to blossom on the international music scene. Her strong and beautiful voice came through the Kids with all the aching beauty for which her voice is known. On songs like "Benediction," "Dream," and "Burn it Blue" (on which she is accompanied by Caetano Veloso), the passion in her singing was not impeded by the Kids, but was sent forth into the room to envelop the listener. For a moment, one could almost feel being swept up in the art and politics of 1930s Mexico.
Similarly, on the Real Women Have Curves soundtrack, the Kids reproduced Downs' voice (on track 7, "La Nina") with natural ease, yet they didn't skip over minute details. This woman has a commanding way of enunciating lyrics. The words were very clear and easy to follow if you understand Spanish, yet the overall character of the sound was slightly smooth. This disc also has a great-sounding track from the group Ozomatli. The track "Aqui no Sera" ("It's Not Here") is a tango that will have you on your feet and gliding around the floor! The soundstage was wide and deep and peopled with solid images. If you are looking for a soundstager, this is it. It is a shame that I didn't have a bigger room to exploit this quality to its fullest.
The upper ranges were very clean, detailed, and extended, but without the slightest bit of brightness or grain unless I played a disc with those traits. Cymbal rides and flutes were not grating, which says a lot, especially for the flute. For torture (I mean test) purposes, I played the Stereophile CD, Poems. This disc has works for flute and piano by Prokofiev, Schuman, Reinecke, and Griffes. Is that enough flute for you? It is for me. The Kids expressed the sonic character of both instruments with ease.
Some time before I packed up the Kids for their long trip back to Canada, Victor Chavira and I did an informal face-off between a very cool pair of custom-made speakers of similar design, Victor's pair of Marten Monks, and my Spendors. The Kids more than held their own, even against the stiff competition that the $3500 Monks gave. This is where the Kids' excellent inner detail and clean transient response shone. That the Kids can dig far into a recording without sounding bright or etched was noticeable again and again in comparison to my Spendors, which sounded a little rounder and not as transparent, although they did sound slightly more full. The Kids came up very slightly crisper, and a little cleaner and more detailed. These were small but consistently noticeable traits. It seems, more often than not, that a slight leanness accompanies an audio product that displays a great amount of detail. This occurred with the Kids, but it was slight, and wasn't a distraction.
The Kids can give a very good sense of the body and weight of instruments when called upon by the recording. As long as sane volume levels were used, their small woofers displayed great control with sonic blockbusters from Stravinsky, Vaughn Williams, Zimmer, et al. It was also fun to play The Deep End, a disc from Gov't Mule, which features none other than twelve bass players who replace the late Allen Woody, the Mule's original bass player. It was interesting to try and distinguish each player's style. Taut, textured, and full bass was served up by the Kids on these tracks.
When it was the Monks' turn, we heard very fast transients, solid bass, and very musical sounds. These little gems sound quite beautiful, and also pack quite a dynamic punch. They have a sweetness and a high degree of musicality that surpasses that of many speakers I have heard. The Kids certainly had their work cut out for them that day. We were surprised that the bass from the Monks almost equaled that of the floorstanding Kids. Although the Monks are more expensive, the Tetras held their own. Compared to the Spendors, the Tetras' bass was noticeably deeper and displayed slightly more impact, from two 4.5-inch drivers! There was also slightly more impact in the lower part of the bass range. The specs for the Kids say that they go down to 42 Hz, and I believe it.
The Kids were very responsive to any changes made in the system, but it was the amplifiers that mostly got the switch. My 25-watt Monarchy solid state amp worked very well, but aside from my usual stable of amps, the surprise was with an Anthem Amp 1 that I recently picked up for $500 on Audiogon. This sweetheart of an amp mated very well with the Kids, but as we found out, it was a match made in heaven with the Marten Monks! I had a hard time keeping Victor from walking away with it after our listening session. The delicate inner detail, texture, and dimensionality that this amp oozes out also went well with the Kids, both pieces of equipment bringing out each other's musical strengths.
Regarding the custom speakers, I will let their maker, Ed Morawski, comment on them in his Kid review. The design concept is quite similar. With Ed's speakers, the port exits from the front, and is a much larger hole than the one found on the Kids, so placement was not as critical as it was with the Kids. For this reason, if I had a wish list, I would move the Kid's port to the front. Do you need more bass? That will depend on your listening habits. In our listening sessions, it was fine. I am not going to say that those 4.5-inch drivers were too small, because in my room they played as much bass as I needed. Yes, more could be had, along with a little more sweetness and fullness, but then you would have a different speaker. I can't think of anything else, except: Tetra, please sell these speakers in a range of colors.
At first glance, you might mistake the Kids to be another pair of small monitors sitting on stands. In reality, this two-way floorstanding speaker has more than meets the eye. Its designers had the forethought and inspiration to think outside of the speaker box when they came up with this one. Small in footprint but big on sound and musical ability, this speaker is a contender! Francisco Duran
In my review of the Tetra Kids one of the few complaint that I had was that they only came in black. Adrian Butts to the rescue. In a recent e-mail he reminded me that at CES 2003 Tetra actually showed prototype veneers. I was an inquisitive kid in the 60's and a lot of people warned me of memory loss in my later years when consuming certain non consumer goods. OK, I wasn't that bad but my memory has always been shot. I forgot about the veneers. I should have known that a company that is so together in regards to the design of their speakers should skip over the looks of one of their coolest little numbers. In the review I did say that covering those multi-faceted enclosures would be rather tricky to get right. Well it looks like they did get it right. Take a look at the image above for the Tetra Manhattan 305. Damn if the upgraded look don't raise the bar for these speakers. Not only is the outside more lovely, but the speakers are now available with bi-wiring/bi-amping capability through Cardas gold/rhodium posts. I feel these upgrades on an aesthetic level make the Kids one of the nicest looking speakers available today. The bi-wiring, brass toes and real wood veneer add more icing to an already heavily frosted cake! Glass of milk optional. Francisco Duran
ED MORAWSKI'S SYSTEM:
LOUDSPEAKERS
Magnapan MG12.
ELECTRONICS
Plinius SA-102 amplifier and an E.A.R. 864 preamplifier.
SOURCE
Accuphase DP-65V CD player, Aries turntable w/JWM 10 arm and a Dynavector 20X cartridge.
CABLES
Empirical Audio Clarity 7 speaker cables, Holophonic-PC interconnects, power cords.
ACCESSORIES
Dedicated balanced power with Brick Wall Surge Suppression.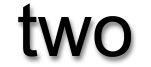 I always welcome speaker reviews (except for the chore of lugging large, heavy ones upstairs to my listening room), but when Frank of PFO dropped off the Tetra Kids, it was a pleasure. Since they are fairly light and compact. I managed them by myself with no problem at all.
The Kids have a unique design, with a 1-inch fabric Seas Excel tweeter and 4.5-inch Excel mid/woofer mounted in a hexagonal "head" that is then supported by a long narrow stand, which also appears to serve as the port. The speakers are attractive, and have very small footprints, making them easy to place almost anywhere without complaint from the SO (significant other). The workmanship is very good. Glancing through the specs, I learned that the Kid crossover, like that of the entire Tetra line, uses premium Solen polypropylene caps. The coils used are Hepta-Litz air core inductors, selected for their ability to linearize the reactance curve and encourage uniform current flow at all frequencies. The crossover is hard-wired point to point. High quality Cardas internal wiring and copper binding posts are also used. Obviously, Tetra did not scrimp on parts, and this, along with the complicated cabinet design, accounts for the $2495 asking price.
My first listen was in my home theater system, since my music room was unavailable. Though the Kids are apparently not shielded, they caused no problems next to my big screen TV. The speakers were unobtrusive, both in design and sound. They neither called attention to themselves nor seemed lacking. I forgot that they were there until I realized that my music room was again available and it was time to move them.
My listening room is small (10 x 11 feet), though it does present huge challenges in the bass department, and it is a very rare speaker that can meet them. I placed the Kids where my reference speakers had been—two feet from the sides and two from the rear wall. The system used for audition is noted in the sidebar.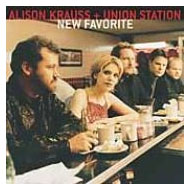 My first CD was Alison Krause's New Favorite. I was immediately struck by the Kids' highly detailed yet exceptionally pleasing high end. My reference speakers use Scan Speak 9500 silk-dome tweeters, which I felt were some of the best out there, but the Excels certainly live up to their name. As the CD played on, I became more aware of the bass, which was pretty amazing for a 4.5-inch driver. It was far from awe-inspiring, but it was clear and well defined. I wouldn't want much more in a room this size. I was fairly amazed at the way the Kids portrayed the music.
The following day, I put on another Krause favorite, So Long, So Wrong, and went to track 7, "It Doesn't Matter." This track is just about guaranteed to produce booming bass in my room, and is my test for all equipment, especially speakers. Sure enough, the Kids boomed, but usually, when rear-ported speakers don't live up to this recording, the bass is sloppy and uncontrolled. With the Kids, it was super clean, but just ran on far after the note ended. I had never heard this particular anomaly before.
I tried Keiko Matsui's Deep Blue, another CD with lots of low end, and the Kids again protested (or rather my room did). Because of my room's location on the second floor, I usually forgo spikes, having learned they usually make things worse. I did try them on the Kids, but alas they were no help, and just as I feared, made the bass overhang worse. It was then time for serious speaker repositioning. Trying a more radical toe-in to aim the rear ports at my bass traps didn't really help, so I pulled the Kids way out into the room. By the time they were nearly four feet from the rear wall, they smoothed out, the bass boom was gone, and the sound was quite enjoyable. The problem, though, was that the speakers were really in my face. Rear-ported speakers in a small room are simply going to cause problems, I believe. Other than the bass issue, though, placement of the Kids did not seem critical, as they produced a wide soundstage and good imaging no matter what.
Over the following weeks I grew accustomed to the Tetras' placement and exceptionally clean high range. Although they were "in my face" physically, they were not so sonically. I played many CDs and varieties of music, from Vanessa Mae's violin to Madonna's American Music. The Tetra Kids again disappeared into the background, and I had to consciously bring them to my attention for the purpose of this review. I could not discern any brightness, harshness or grain. The drivers seemed well integrated, and pushing them hard produced neither protest nor nasty effects. The Kids' sophisticated design and high resolution are important to me, and I was sorry to see them go. Ed Morawski