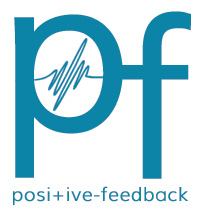 You are reading the older HTML site
Positive Feedback ISSUE
11

january/february 2004
2004 CES "blur" of a show... Part 2 of many to come!
by Dave and Carol Clark
Page 4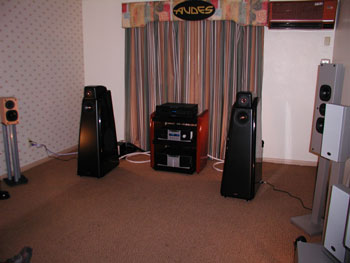 The Audes/BAT/Ginko room was very nice with a full sounding musical presentation that far exceeded the speakers' and room's size.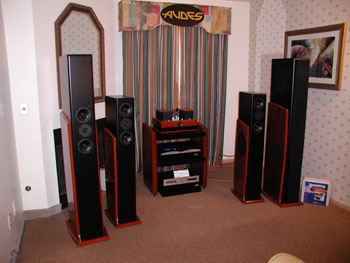 More Audes speakers standing at the ready. Very nicely finished for the money.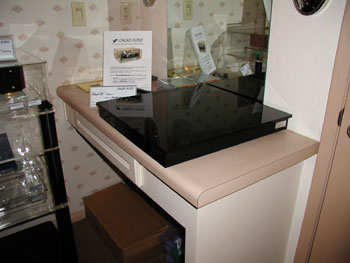 The Ginko Cloud 10 isolation platform that uses "rubber" balls set in dimples. Really cool idea and one that works with no complications of set-up.
The Von Gaylord (formerly Legend Audio) showing pretty much what they have in the past. Nice sound, but nothing to get too excited about, except...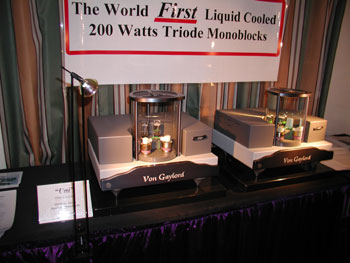 Liquid cooled tube amplifiers! Holly catastrophe waiting to happen, Batman!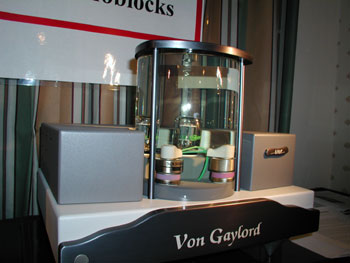 Hard to see, but the cylinder is filled with a special dielectric cooling fluid to cool the tube! Called the Uni (Sea Urchin) they retail for $28,000 a pair. Sea monkies are not included in the price.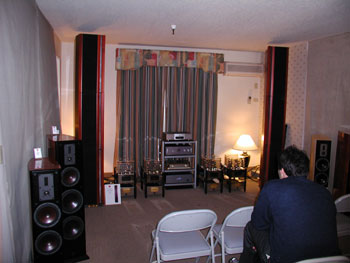 Dali loudspeakers along with Ming-Da and Zantech electronics. Sounded rather good for being so big and tall in a small room. Met Mr. Bertrand the importer—and he was also tall! Will say that the Dali speakers offer a fit and finish that is truly stellar.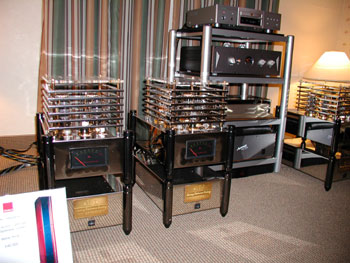 The Ming-Da amplifiers—four to be exact. Ba-ding!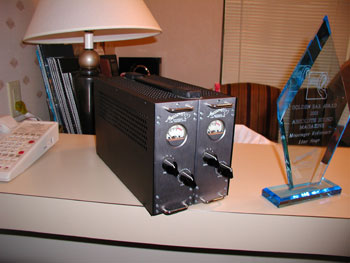 The Messenger preamplifier, that takes us back to the early 40s in terms of aesthetics, but to the 21st century in terms of sound.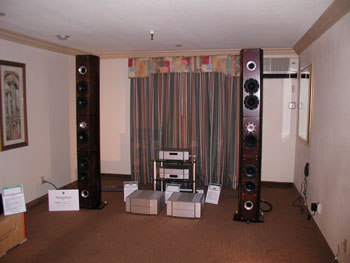 The Audio Analogue room with Magellon speakers dwarfing the listener—another "smallish" room with very big speakers!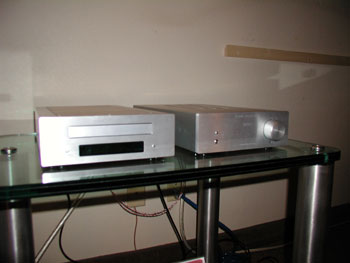 The Audio Analogue Primo electronics that will retail for under a grand.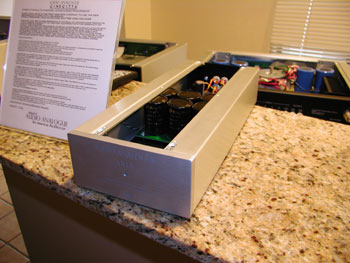 The Audio Analogue Aria phono stage also coming in at under a grand. How they do it is beyond me.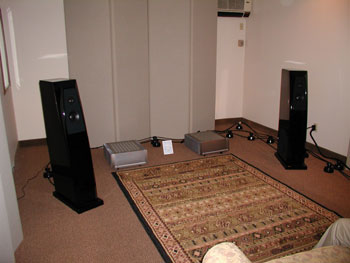 TG Audio showed the Bob Crump system of choice—that is it is pretty much Bob's own system. Sounded rather fine too. The Parasound Halo amplifiers and Rockport speakers along with Acme Audio's various products were used to round out the system.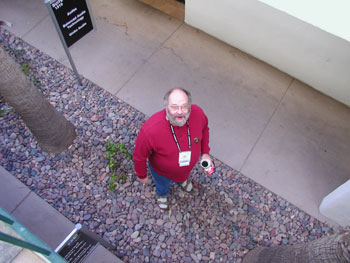 The incredible shrinking Bob Crump. He seemed a lot taller last year.
JJ Electronics understated signage which detracted from the overall musical sound.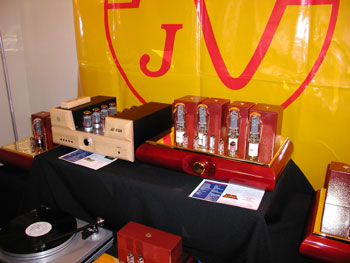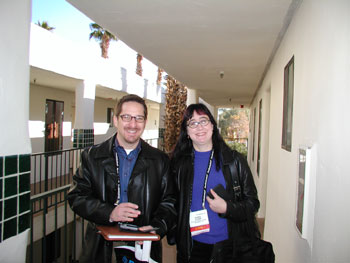 Ah, friends at last!