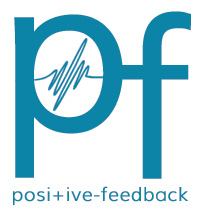 You are reading the older HTML site
Positive Feedback ISSUE
11

january/february 2004
2004 CES "blur" of a show... Part 3 of many to come!
by Dave and Carol Clark
Page 3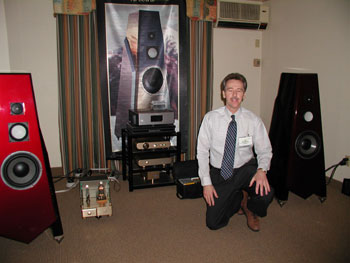 Jim Ricketts of tmh Audio with the Talon speakers, the Wavac PR-1 linestage, MD-805m amplifiers, and all cabling by Argento. This system had no peers at the show in terms of refinement, ease, and musicality. Truly remarkable! On the other hand this system was well into the 6 figure mark pricewise!!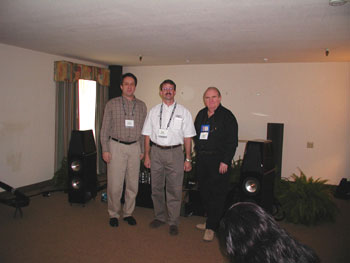 From left to right; Joe Lavrencik (Critical Mass isolation platforms), David Elrod (Elrod power cables), and Judd Barber (Joule Electra).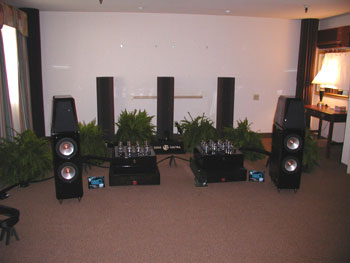 Great sound, but I would not have expected otherwise. The Joseph Audio Pearl speakers with Cardas cabling sounded really good too!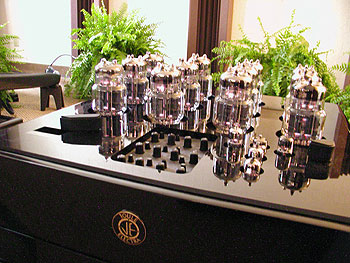 A nice close shot of the few tubes Judd uses in the VZN-220 Rite of Passage amplifiers.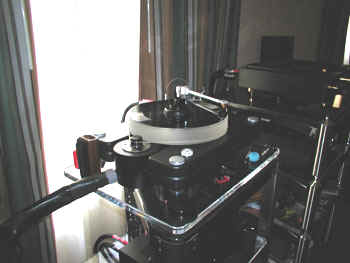 Another VPI table.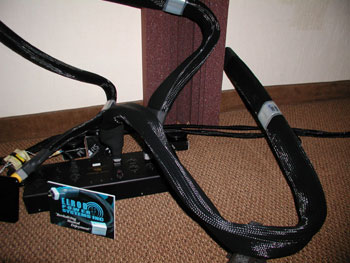 Hey David, can you make anything bigger? My friend's cables make these look anemic by comparison!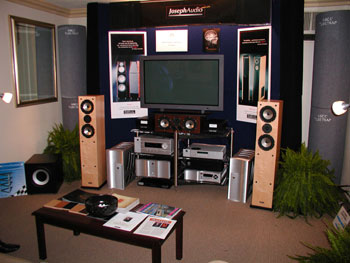 Joseph Audio and Cardas room with all Theta electronics.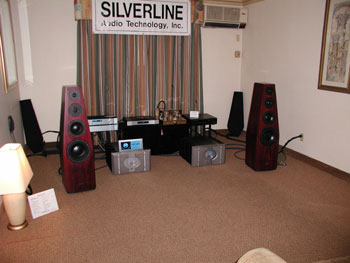 Silverline using Pass Labs electronics sounded really good too!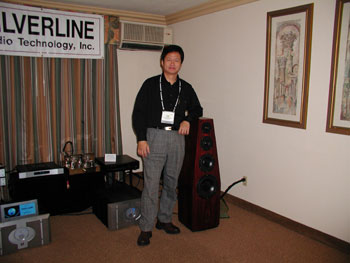 Alan Yun with his new Sonata III speakers.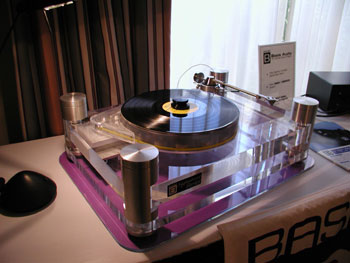 A nice Basis table.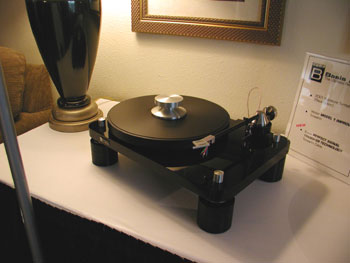 Ditto for those just getting into analog.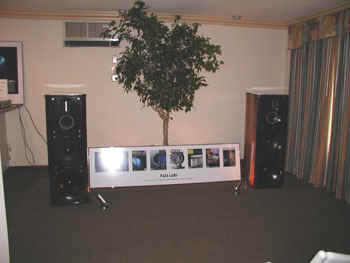 The Pass room with their speakers sounded big and rock solid.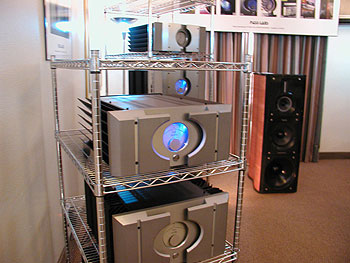 Like blue velvet!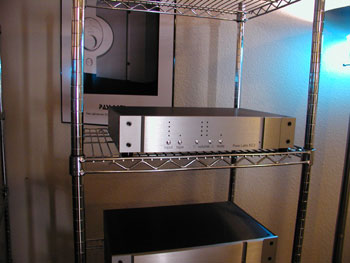 The entry level Pass Labs preamplifier 2.2.