FRANCISCO DURAN'S SYSTEM:
LOUDSPEAKERS
Spendor SP 2/3 on Osiris 24" stands.
ELECTRONICS
Antique Sound Labs MG-SPM25DT monoblocks, Canary CA-301Mk-II amplifier, and Reference Line Preeminence lA passive and Canary CA-601Mk-II preamplifiers.
SOURCE
NAD T531 and Antique Electronic Supply CD-1 (temporary) CD players, and a Taddeo Digital Antidote Two.
CABLES
Either JPS Superconductor+ and FX interconnects and a double run of JPS Ultraconductor speaker cables, or Analysis Plus interconnects and Oval 12 speaker cables, and Monarchy and various DIY AC cords.
ACCESSORIES
Balanced Power Technologies BPT 4SE, Brick Wall Series Mode Surge Suppressor, Audio Prism Quiet Lines and Noise Sniffer, Vibrapods, Black Diamond Racing Boards and cones, Final Labs Daruma-3II Isolation Bearings, various ferrite rings, Target rack, Yamaha KX-380 cassette deck, custom made wooden cable lifters by Mr. Clark senior, and all the NOS tubes I can afford!
Several years ago, when I was shopping for a tube amp, a friend whose sonic judgment I hold in high regard suggested Art Audio as a starting place. He happens to own some of the best tube amps from across the pond (E.A.R.), and also recommended his favorite brand. My tube amp journey has taken many twists and turns since then, but alas, not in the direction of either of those product lines, so it was great news to me that Joe Fratus of Art Audio was sending us his Carissa amplifier for review.
A sad story accompanies this article. The first Carissa sent to us by Joe got run over by a shipping company that shall remain nameless. The driver left the package on the ground behind the truck, forgot about it, and backed over it. That has to be one for the books, and a real heartbreaker, but a short time later, a new Carissa was at my Mail Boxes Etc.
Like most Art Audio amplifiers, the Carissa is a single-ended design, with a grand total of 16 watts per channel with no negative feedback. Art Audio seems to have exploited just about every type of output tube in its designs, from 300Bs to EL34s, but this time it is the 845. Apparently the Art Audio designers felt that other 845-based amplifiers lacked firm bass and extended highs, and set out to resolve these issues with the Carissa.
The model sent to us was the stainless steel version. Other options include glass chimneys for the output tubes, a volume control, and a heat sink for the transformers, but our unit had none of these options. With my Spendor 2/3s, cooling the amp never became an issue, but with the Silverline Sonatas that I also tried, the back of the transformer, where the heat sink resides, became quite warm to the touch. I would go for all of the options. The chimneys look exceptionally cool, the volume control is really convenient, and the heat sink can only help. One other option that should not be ignored has to do with the output tubes—you can opt for tubes from KR Audio. These tubes are said to provide greater dynamics and better harmonics. Our amp was supplied with Valve Art 845s, which are much less expensive. The rest of the tubes included one 6922 and two 12BH7s.
I used the Carissa to drive my 88-dB Spendors and a pair of Silverline Sonata IIIs, which are 93dB, although they are more complex, with four drivers per speaker and a four-way crossover. The Sonatas proved to be a better match for the Carissa. I have a habit of running my amps daily, and for long periods of time. In the months the Carissa was in my house, it functioned flawlessly. It had a solid, sure way of turning on and off, warmed up quickly, and was pretty darn quiet in operation. This was very appealing. The amplifier's build quality was first rate. In many ways, this is as important—if not more important—than its musical abilities. If it won't run, you can't listen to music. With its silver plating, gold nameplate, and glowing glass, the Carissa is a stunner, which also follows the Art Audio tradition. The Carissa should take a prominent place in many systems.
The differences between the Carissa and my Canary CA-301MkII, with its 300Bs, 24 watts, and push-pull topology, were immediately apparent. The Carissa sounded light, airy, and expansive. The image outlines that it created were just a tad softer than those of the Canary, or my Antique Sound Labs amps, for that matter. My ASL monoblocks excel at image detail and depth, though at the expense of some brightness. The Carissa's soundstage was not as deep as I have experienced from other amps in my home. It was normal, by which I mean that it was not unnaturally deep or overly wide. The Carissa's soundstage was not unlike what I hear at live concerts. There is a wholesomeness to the music coming out of this amp that draws your attention toward the musical whole.
The Carissa arrived around Christmas, so Christmas music was in order. I don't like traditional Christmas carols, and in my opinion, the few Xmas discs that bear repeated listening include A Texano Country Christmas, Vince Guaraldi's A Charlie Brown Christmas, and George Winston's December. Through the Carissa, the Winston CD sounded clean and clear. The bottom octaves of Winston's piano were solid and extended. Notes were light as feathers, and faded into obscurity with purity of tone. The Carissa also delivered on the two Trans Siberian Express CDs that we own. When this rock outfit and orchestra started cranking, the Carissa shelled out dynamics with an iron fist wearing a velvet glove. Dynamics, from large to small, were handled with a musical strength that again mirrored the real thing. The Carissa also displayed an even tonal balance. The bass blended into the midrange, and midrange into treble, in a very cohesive manner.
For all of its harmonically full sound, the Carissa didn't fall into the tube lushness trap. Vocals and instruments in the upper midrange were not overly warm or thick. The Silverline Sonatas displayed this aspect of the amp's performance much better than the Spendors, though whether this is a good thing is open to debate. The Sonatas have a much cleaner sounding mid to top end than the British standmounters. Voices like Sade's, Ingrid Lucia's, or even Marisa Monte's on the Tribilistas CD, had a clarity and light that made them articulate, crisp, and clean. The top ranges of stringed instruments also sounded articulate. There was no wooliness in this part of the frequency range.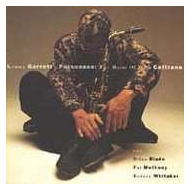 The top end was extended. On George Winston's piano, the Carissa exhibited clean and clear sound, with a sweet smoothness that never sounded exaggerated in any way. There was plenty of air around instruments. One interesting example of this was on Kenny Garrets' Pursuance: The Music Of John Coltrane. On a few cuts, he hits very high notes, but his sax never sounded hard or brittle. Rather, it was extended and naturally textured. The cymbals on this CD had a natural, metal bloom. There was never a hint of the dreaded white-noise character that plagues so many solid state amps. At the same time, I never had the feeling that the treble was rolling off. It was slightly sweet, but revealing.
Dipping down into the bass region, on John Scofield's CD, Works For Me, the Carissa was a surprise. Many will wonder whether those 16 watts will provide enough bass. The answer is yes. There were firm, taut low frequencies to spare. The fretwork of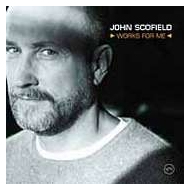 Christian McBride and the excellent drumming of the late Billy Higgins were downright mesmerizing. The way they both lock onto the groove on the tracks "I'll Call You" or "Big J," you can't help but get carried along for the ride. Higgins' drums sounded real. McBride's bass had weight, along with a great deal of textural realism. In the same musical vein, the Telarc release by Ray Brown, Monte Alexander, and Russell Malone has music that really shows the bass quality of this amp. Almost. The first CD of this two-CD set sounds absolutely lousy! It sounds like the drivers on Malone's amp are ripped, and the piano sounds way off timbre. However, disc two, entitled, Ray Brown—Producers Choice, is a different matter. It sounds great. This disc features Brown playing with various jazz musicians of note, mostly in live sets. These guys take you on a musical sleigh ride, and the Carissa displayed all of the texture and character of the bass instruments. The speed, delicacy, and craftsmanship of these excellent musicians were in no way hindered by this amp. It delivered bass with power, finesse, and true timbre. Did I need more watts? Given the dynamic peaks and volume levels that were coming out of the speakers, no. I was both surprised and impressed. (Of course, this was heard through the Silverline Sonata IIIs, with their ability to go down to 25Hz. These speakers also showed that the amp's tonal balance stayed even from top to bottom, better than with my reference speakers.)
During the course of listening sessions with the Carissa, my Canary CA-301Mk.II amp was switched in and out of my system quite a bit. With the Canary's push-pull design and eight more watts, transients sounded a little snappier. The Canary also had a tighter grip on dynamics and slightly more robust bass. The Canary also had a more incisive overall sound. Its four 300B tubes gave a dimensional, sweet midrange, along with a clarity that was very beguiling. The Canary was more open, powerful, and just a bit more spacious in my system, but the Carissa countered with an old tube amp trick. As John Pottis of 6moons put it when he had his turn with this amp, "This is one seriously charismatic amplifier." The Carissa may have fantastic bass capabilities, a crisp and clean midrange, and smooth, extended highs, but it really wins you over with the way it blends these elements together and churns out a holistic musical message that both excites and soothes the senses. It pulls you into the music. The designers of this amp pooled their technical abilities and musical smarts to deliver a product that lives up to the ad copy and then some.
If you are looking for a tube amplifier in this price range, and have appropriately sensitive speakers, you will find that the Art Audio Carissa is a practical investment. Its build quality will assure years of service. If you go with the Chinese tubes, replacement is very inexpensive, so the Carissa can provide many hours of guilt-free music. With the auto bias feature, switching power tubes is a snap. The Carissa should also be sufficiently satisfying to minimize the urge to upgrade or modify for years to come. Highly recommended. Francisco Duran