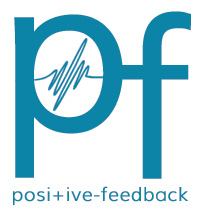 You are reading the older HTML site
Positive Feedback ISSUE
12

march/april 2004
More Vinyl from CISCO
by Roger S. Gordon, CPA
Cisco Music, the people that brought you the Super Analogue London/Decca vinyl reissues have been at it again. As you will recall, in 2001 they brought out two vinyl reissues from the Urania classical catalog. In 2002, they brought out three vinyl reissues, two classical and one jazz from the Capitol catalog. In late 2003, they brought out two more Capitol vinyl reissues and four from Vanguard. The 2001 and 2002 reissues I put on my Must Buy List. The six new reissues are in the same category. If you like the music, you must buy the reissues.
The two new Capitol recordings are Peggy Lee recordings; Bewitching - Lee, a best hits album and Latin ala Lee!. I have fond memories of hearing Peggy Lee on the radio when I was growing up in the '50s. She was one of the most popular female vocalist in the '30s, '40, '50s and into the 60s. Whether she was singing a simple ballad, or her famous rendition of the torch song Fever, you just couldn't forget her voice.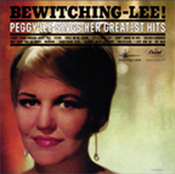 The two Capitol reissue albums are two very different albums, however. The Bewitching - Lee album was released in 1962 and contained twelve of her most famous hits from the '40s and 50s, including her big hit Fever. The Cisco reissue album contains the same twelve tracks plus three bonus tracks. Of the fifteen tracks, eight were recorded in the '40s, five in the '50s and two in the early '60s. Now, most recordings made in the '40s are usually not what you would consider high fidelity. Cisco, however, was able to make their masters directly from the original metal masters. Thus, the sound quality is impressive. Don't Smoke in Bed, recorded in December 1947, won't make you think it is a modern recording—it is mono after all. However, the sound quality is very good and Peggy's voice is wonderful. If you are an audiophile, you will have to pass on this album. However, if you are a music lover, if you love female vocalists, you will have no problem falling in love with this album.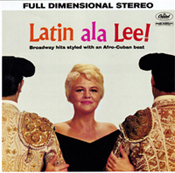 The Latin ala Lee is a very different sort of album. It is in stereo - recorded in 1959 and 1960. The sound quality is excellent. The music, however, consists of famous Broadway show tunes set to a Latin beat. A very different sort of music and not everyone's cup of tea. On the first day of CES 2004, I brought out a CD copy (Cisco sells both CD and vinyl versions of their reissues) of Latin ala Lee and slipped it unbeknownst into the CD player in one of the exhibition rooms. After 15 seconds one of the exhibitors jumps up and yells "Where did you get that? Where can I get a copy?". When I stopped back at that same room later in the day, the exhibitor had his own copy of Latin ala Lee, purchased at the Cisco booth a few buildings down from his room. I played Latin ala Lee in a number of exhibition rooms over the next few days. Most people loved the music, so I guess I am odd man out in not loving it. One of the exhibition rooms I visited (Joule Electra/Elrod/Joseph Audio) had the Cisco vinyl reissue of Latin ala Lee. Of course, we just had to compare the LP versus the CD. My CD was played on an $8,500 CD player. The LP was played on a $6,000 turntable/tonearm/cartridge combo. After doing several A-B comparisons, one of the exhibitors said words to the effect 'It's not even close. The vinyl is at least an order of magnitude better than the CD'. My feelings exactly. As good as the reissue CD sounds, the vinyl reissue sounds like music.
Sounds Like Music
The same can be said for Cisco's four Vanguard vinyl reissues: Ian & Sylvia, Northern Journey, VSD-79154, Joan Baez, Farewell, Angelina, VSD-79200, Doc Watson, Southbound, VSD-79213, and John Hammond, So Many Roads, VSD-79178.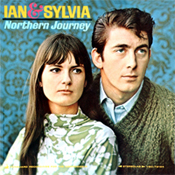 Ian & Sylvia recorded six albums. Northern Journey was their third album and it was a big commercial success like their fourth album Early Morning Rain. Contained on Northern Journey are the hits Your Were on My Mind written by Sylvia and Some Day Soon written by Ian, along with eleven other folk songs. Music-wise, this is about as good as folk music gets. Great songs, beautifully sung, backed up by acoustic instruments, and not overly produced. I don't have an original Northern Journey to which to compare the sound of the reissue. I do have an early pressing of Early Morning Rain. The sound on both is excellent. You can use either pressing as a test recording for high end equipment. To my ears, the reissue is quieter though.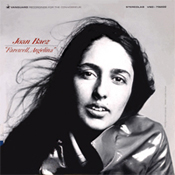 Farewell, Angelina from 1965 was just one of many Joan Baez albums. It is not the most famous, nor her best selling album. However, it is Joan at the peak of her powers, singing eleven songs - four by Dylan, one each by Donavan, Pete Seeger, and Woody Gutherie, and four traditional. The sound quality is about as good as you are going to get. Whether you are an audiophile or a music lover if you don't have a Joan Baez album in your collection you need this album. Even if you are a Joan Baez fan and have all of her albums, I bet you don't have one that sounds this good.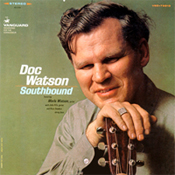 Southbound is folk songs done with a country flavor. Doc Watson is an old time country music man. This 1966 album was a sort of a cross over album with him singing traditional country songs, which was his forte, but also more modern songs by Jimmy Rogers, Jimmie Driftwood, the Carter Family, and the Delmore brothers. This album is credited with launching Doc Watson into the Big Time. Six years later he was one of the artists on Will the Circle be Unbroken. And today, he is still going strong. In 2003, he released a new album, entitled Tennessee Stud, which is one of the songs recorded on Southbound and also on Will the Circle be Unbroken. My favorite tracks on this album, however, are the two instrumentals. Just love guitar pickin'. Very well recorded. If you like bluegrass, this one is for you.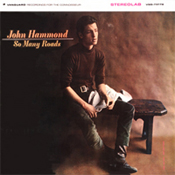 So Many Roads—To my way of thinking, any album with Charles Musslewhite is a must listen. I love blues harmonica. Here, Musslewhite is just playing backup. But it is a still great to hear him and the other musicians playing up a storm behind a then unknown, John Hammond. John Hammond is a white boy, who sings and plays real blues. Not the George Thorogood and the Destroyers blues light, but the more authentic Muddy Waters/Howlin' Wolf type of blues. John has shared the stage with both of those blues masters as well as many others over his forty year career. This is one of John's earliest albums, before he made a name for himself—Grammy Award winner, multiple W. C. Handy awards, twenty five albums to his name. If you like high energy blues, this is the album for you. Very well recorded—even audiophiles should buy it.
Cisco Music
6307 De Soto Avenue
Woodland Hills, CA 91367
TEL: 818. 884. 2234
web address: www.ciscomusic.com