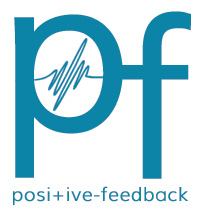 You are reading the older HTML site
Positive Feedback ISSUE
12

march/april 2004
Max Dudious on the Music, Part 1
by Max Dudious
This review first appeared in the March, 2004 edition of Audiophile Audition.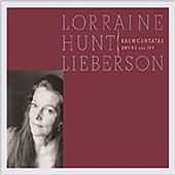 BACH, J.S.: Cantatas 82, Ich habe genug; and 199, Mein Herze schwimmt im Blut. – Lorraine Hunt Lieberson, mezzo soprano, The Orchestra of Emmanuel Music/ Craig Smith, conductor – Nonesuch Stereo CD, 79692.2
Though the first half of the eighteenth century was considered the beginning of the Enlightenment (culminating with Voltaire and the philosophs in Catholic France, and Goethe in Protestant Germany), the sway of religion over daily life was still quite powerful. The faithful saw the divinity everywhere. God pervaded the world—every day—and man celebrated God with prayers morning, noon, and evening. The handful of cantatas Bach wrote for solo voice (not for his more numerous compositions for chorus and usually two or more soloists) show Bach at his most religious, as though the soloist were speaking for Bach as he wrestled with those theological issues the devout Christian ought to confront.
Bach's Cantata 82, Ich habe genug, is about man's readiness to die (or, rather, the steps necessary to prepare for death free of worldly distractions), a musical sermon based on the lesson from the Gospel or Epistle assigned for that particular day. In Luke 2:22-32 (we're told in the engaging album notes), the portion focuses on Simeon "to whom it had been revealed by the Holy Ghost 'that he should not see death, before he had seen the Lord's Christ.' This is followed by Simeon's beatific prayer known as the Nunc dimittis: 'Lord, now lettest thou thy servant depart in peace, according to thy word: For mine eyes have seen thy salvation, which thou has prepared before the face of all people; a light to lighten the gentiles, and the glory of thy people Israel.'" In this way believers can die in peaceful repose, for death shall have no dominion, nor terror.
Cantata 199, more specifically, deals with the humility of the sinner before God. The entirety of the cantata amounts to a series of confessions of unworthiness. During the course of the cantata, the tone of the declaration moves from regret to acceptance, to rejoicing at reunion with God. That is the trajectory of both these cantatas.
The singing is wonderful as Lorraine Hunt Lieberson has clarity of diction, control of presentation, a lovely mezzo voice, and the musicianship to bring both these song cycles into dramatic focus. It is clear she has thought long and hard about the meaning of each phrase, performing them often, here turning them artfully to her purpose. Boston's Orchestra of Emmanuel Music, under the direction of Craig Smith, is schooled in the conventions of the period and accompanies with great assurance. Particularly notable is oboist Peggy Pearson, whose playing in the duet sections is delicately expressive. In all, a first-rate effort.
The acoustic of Emmanuel Church, Boston, is about that of a medium sized church of Bach's era, if I remember accurately the facsimile I visited and listened in at Munich's Deutsches Museum – the German museum of science and technology with a section dedicated to housing old instruments. I'd guess the Emmanuel Church was chosen because its decay time is appropriate to the period and the music. This album, recorded in standard CD format, is highly recommended.
Make that quite highly. Good job, guys.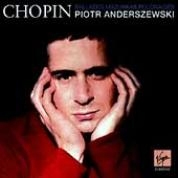 CHOPIN, Frédéric: Ballades, Mazurkas, Polonaises.
Piotr Anderszewski – Virgin, Stereo CD, 7243 545602 0
While not close to as eccentric as the late Glenn Gould, Piotr Anderszewski has managed to garner unto himself the label of this generation's Peck's Bad Boy of piano virtuosi. When I heard him as guest soloist with my local symphony I couldn't understand how that came to pass, unless to walk one step to either side of the corporate middle road is to be a rebel these days. He played a Haydn piano concerto to which he leant a "modern" touch that I felt was within the bounds of perfectly acceptable, and in service of the music. Maybe he's been an enfant terrible in the past, but this program of Chopin ballades, mazurkas, and polonaises seems standard fare to me. Which is not to say that Anderszewski is another of the buttoned down and seemingly interchangeable guest soloists that parade through the classical music world these days. He's not. He's more.
Having said that, it is incumbent on me to show how. I grew up with Chopin played by Artur Rubenstein, Emil Gilels, and Dinu Lupati (some of my dad's favorites). More recently I've listened to Malcolm Frager and Tamás Vásáry, though I must admit Chopin never developed the passion in me I've felt for the solo piano works of Beethoven and Schubert, Liszt and Ravel. Still, one can't help but marvel at Chopin's Ballades, especially No. 4 in F minor, Op. 52. And it is here that Anderszewski shines.
Compared with Vásáry, we note that Anderszewski takes nearly a full two minutes longer: that's nearly a 20% increase stretching a ten minute piece to twelve minutes. Slowing the tempo (also one of Glenn Gould's tricks) allows for two things: first, the slower passages come across as more dreamy, as in the nocturnes, so when the tempo re-accelerates it seems to bring with it a rush of intensity; and secondly, stretching the phrases out, and the silences between, seems to add a sense of profound meaning. Another trick is increasing the dynamic range, playing the softs, softer – and the louds, louder. Taken all together, the music seems more intensely meaningful in the hands of Anderszewski. Obviously, he has the control and talent to pull it off.
Comparing readings of the "Heroic Polonaise" in A Flat Major, Op. 53, Frager takes 6:22 while Anderszewski takes 7:45; again, nearly a 20% increase. While Vásáry flies perhaps too lightly through the Ballade #4, Frager drives his way perhaps too muscularly through the "Heroic Polonaise" leaving little room for variation in texture. Heroic it is named, and heroic it will be. By slowing things down, Anderszewski creates a greater range of emotional expression, subtlety, and nuance within each piece. And therein lies the strength of his readings.
If it seems that Chopin is all dreamy reverie in one piece, all birds and flowers in another, or all nationalistic fervor in a third, we might dismiss him as too monolithic. If, as Piotr Anderszewski demonstrates, there is more to Chopin (even within single pieces) than previous performance conventions would allow, we can see how he appears to be taking on the Establishment with his readings. I, for one, welcome his insurgency as a breath of fresh air. This one is a natural fit for Chopin lovers who'd enjoy a fresh look at the music, and for those who have just discovered Chopin and want to go farther into his oeuvre.
Highly recommended.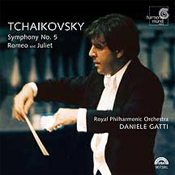 TCHAIKOVSKY: Symphony No. 5; Romeo & Juliet Fantasy Overture. – Royal Philharmonic Orchestra/ Daniele Gatti – harmonia mundi Stereo CD, HMU 907381
Tchaikovsky wrote in an oft-quoted letter that he was dissatisfied with his fifth symphony (Opus 64, 1888), saying that it came too easy, was (in today's parlance) like painting by the numbers. I don't share his opinion about this symphony that, many feel, is his most mature masterpiece. He may have felt it formulaic, but if that's true it was one inspired formula. His later symphony, No. 6 ("The Pathetique"), may have more Sturm und Drang, while his earlier No. 1 ("Winter Dreams") and No. 2 ("Little Russian") symphonies may be more optimistic, but his Symphony #5 seems to have captured his deeply conflicted personality oscillating, as it does, between pleasant waltz themes and martial mementos moris. It was said, by earlier critics, that his fifth symphony had touches of religious sentiment. I'm not sure how that was meant, though I do hear some references to finality and death. In either case, the work has lots of depth and resonance and is usually listed (along with his sixth) as among his best works in symphonic form.
The Romeo & Juliet Fantasy Overture was written in 1869, nineteen years before the fifth symphony, and has come to be considered his "first masterpiece," the piece that turned Tchaikovsky into Tchaikovsky!! Based on the Shakespearean drama, the piece abounds with a handful of musical character sketches, and the energy of the piece develops with the action between these characters. The work, according to my 1935 Grove's Dictionary of Music and Musicians, "seems to glow and throb with youthful passion and tenderness." A fair assessment, I'd say, and brought to life in this performance. Considering the piece as an early self portrait, this album leaves us with a snapshot of Tchaikovsky in first flower of creative mastery, with Romeo & Juliet his Portrait of the Artist, as it were, and another snapshot of the mature composer in Symphony #5, his Ulysses. Nice programming from the guys at harmonia mundi.
The Royal Philharmonic Orchestra of London, plays its collective fingers to the bone on this one, sounding quite well disciplined, and allowing Gatti to live up to his reputation as a contender for the title "Best Conductor of his Generation." The orchestra is in fine fettle, and its abilities are well captured by the harmonia mundi recording team. The acoustics are a little back in the hall for my taste, but not everyone likes to sit up close as I do. All in all, a fine recording of some nice music bringing the Tchaikovsky oeuvre up to date in pretty modern (2003, though not SACD) recording technology.
There is an irony here as the Russian Tchaikovsky took trips to Italy to study both formal and folk music. He wrote pieces based on Italian melodies and stories. Romeo & Juliet is set in Italy. It seems he enjoyed Italy and wanted to absorb as much Italian culture as he could. It is almost as though he, himself, wanted to become more Italian. Gatti is an Italian who here is demonstrating his mastery of the Russian idiom, the Russian master's music. So Gatti is trying to be more Russian, and offers the work of a Russian who is trying to be more Italian. Just another of life's little paradoxes.
This is a well conceived, well played, well recorded offering of two of Tchaikovsky's best works. Any Tchaikovsky devotée ought to get right to his computer and order this one from his favorite vendor. Consider it an obligation to keep classical music going.