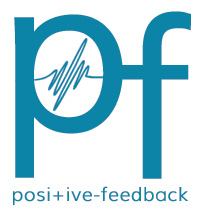 You are reading the older HTML site
Positive Feedback ISSUE
12

march/april 2004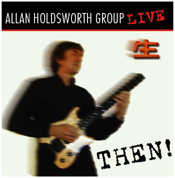 Allan Holdsworth, Then!
If you appreciate how a world-class live recording can demonstrate the reproduction of recorded sound, look no further than this CD. Then! is a stunning live performance recorded at the Pit Inn in Tokyo on May 4-6, 1990, and features one of Allan Holdsworth's best bands to date. If you are aware of Allan Holdworth, you know that no other guitarist, living or otherwise, has ever sounded quite like him. From his beginnings with Soft Machine, Gong, Tony Williams, Jean Luc Ponty, Bill Bruford, and UK, Holdsworth has undergone an amazing musical journey while retaining a totally original style. The band on this 1990 outing consists of Holdsworth on guitar and baritone guitar, Steve Hunt on keyboards, Gary Husband on drums, and Jimmy Johnson on bass. The group was clearly in its prime on these magical nights, and was recorded in all of its glory.
This 24-track live recording was produced and mixed by Allan Holdsworth and mastered by Bernie Grundman. As his many fans are aware, and his numerous recordings works attest, Holdsworth is an absolute perfectionist with respect to performance and production. This recording has the finest live sound I have ever experienced. Put it on and the walls of your listening room will melt away. You will feel the ambience of the club. The drum sound is particularly immediate and real. I could go on and on about the sonic attributes of this disc, but that would not be important if this were an average Allan Holdsworth performance. Then! captures the group in top form, playing six of his classic tunes as well as a few improvisational masterpieces. As good as the supporting band is, Holdsworth is clearly the most creative component. He weaves amazing textures and sounds whether he is performing blistering solos or exploring his more delicate side. The range of his guitar technique is simply astounding. One of the highlights of this disc is an awesome version of a Holdsworth favorite, "Pud Wud," that is worth the cost of this disc by itself.
My only nitpick has to do with my hopeless bias towards Holdsworth's more structured, progressive-rock-type music. I firmly believe that there is a wider audience for Holdsworth outside of the genre of high energy, electric "jazz rock" in which he is so often classified. If you haven't heard Allan Holdsworth, this disc is not only an excellent sample of his work, but a reference-caliber recording to boot.Greg Ewing