ED MORAWSKI'S SYSTEM:
LOUDSPEAKERS
DIY 2 way monitor speakers with Scanspeak 8535 & 9700 drivers.
ELECTRONICS
Plinius SA-102 amplifier and an E.A.R. 864 preamplifier.
SOURCE
Musical Fidelity Nu Vista 3D CD player, Aries turntable w/JWM 10 arm and a Dynavector 20X cartridge.
CABLES
Analysis Plus Oval 9 Speaker cables, Cardas XLR, Kimber Camble XLR, and Holophonic-PC interconnects, power cords.
ACCESSORIES
Dedicated balanced power with Brick Wall Surge Supression.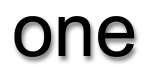 I like the name Red Planet. Even though I had never heard of the company (it is new), the name intrigued me and made me want to find out more. So, Daniel Marz, you chose the name wisely. Daniel is the principal designer and president of Red Planet, and I got to meet him when he dropped off the STR201 at my house. I learned that he had been an electronics engineer with General Instruments for quite a few years, then decided to go into business for himself.
While the name Red Planet sounds kind of mysterious, the amp is fairly straightforward. It's really just a big black box with fins along each side, a power button in front, and two red LEDS. Around back there are sets of both balanced and unbalanced RCA inputs. Interestingly, there is no switch to select between them—just plug in your favorite cables and go. There are also dual sets of speaker outputs, which consist of plain-Jane plastic binding posts.
Luckily, the sound of the STR201 is anything but plain Jane! It sounded really great when cold, but after a day's warmup it sounded even better. Rated at 200 watts per channel at 8 ohms, the STR201 packs a pretty good wallop. My system for this review was my reference E.A.R. 864 tube preamp and Musical Fidelity Nu-Vista CD player feeding Empirical Audio cables and ending up at my DIY two-way monitor speakers with Scan Speak drivers.
Norah Jones' latest, Feels Like Home, was first up. The deep power and clarity of the Red Planet filled my room corner to corner. It sounded fabulous, but since I had not heard this CD before, it really wasn't a fair test, so I played one of my all-time favorites, Keiko Matsui's Deep Blue. The first word that came to mind was "holographic." Every note stood out in three-dimensional relief. This CD has some really low notes that can boom nastily with some amps and speakers. While I voiced my speakers to this very recording, they still boom with certain components, yet the Red Planet had vice-grip control of the bass and lower ranges. That usually indicates a rock-solid power supply, but however Daniel is doing it, it's done right!
After enjoying this record, I tried some Alison Krause, then Diana Krall, and also the Burmester CD3. The Red Planet portrayed wood instruments as if they were made of real, honest-to-goodness wood. While strings and piano were also glorious, the amp handled vocals just the way I like them—rich, full, and crystal clear. After extended listening, the STR201 began to reveal itself. A midrange emphasis seemed to be evident, but it was very hard to say for sure. Was the amp emphasizing the mids or simply reproducing them more clearly? I hadn't noticed this with my Plinius SA-102, and comparisons were inevitable.
The Red Planet's bass was certainly great, as I have noted, but perhaps not as dramatic as with the Plinius. The SA-102 can be almost overwhelming in its low-end power, while the Red Planet seems to have a little less reserve capacity.
By this time, the STR201 was comparing very favorably to the Plinius, but to test this impression, I played a track of Madonna's American Life and listened carefully, then reconnected the Plinius and replayed the track. I had been very pleased with the Red Planet, but the Plinius still sounded slightly better. It occurred to me that the Red Planet lulls you into thinking that it is much more expensive than a $3000 amplifier.
Just before the amp was to be returned, I popped the top and looked inside, curious to see what magical circuitry was responsible for such good sound. As you can see from the picture, there is nothing too special. The only out-of-the-ordinary feature is the multitude of small capacitors. This should result in a greater slew rate and speed, and may account for the phenomenal midrange reproduction.
After listening to my Plinius for a few more days, the Red Planet had not yet been picked up, so I switched back to it as a final test, and liked it even better. I could now hear that the Plinius has a very slightly veiled midrange. The Red Planet's mids are very clear, and are not colored at all. The entire audio range is very neutral, yet retains the dynamics I crave.
During this review period, I had a total of four amps in the house, including new ones from Soaring Audio and Xindak, plus the Red Planet and my beloved Plinius. The Red Planet was the best of the three after the Plinius. I believe that says that the STR201 is quite an achievement! The soundstage is exceptionally wide and three-dimensional. The resolution is top notch. The amp displays no problems at either end of the spectrum, and in fact betters the SA-102 in the midrange. Obviously, Red Planet spent its money wisely—on the inside. Highly recommended! Ed Morawski
ROBERT H. LEVI'S SYSTEM
LOUDSPEAKERS
Avalon Eidolons and REL Stadium III subwoofer.
ELECTRONICS
Marantz 17 tuner, Pass XONO and E.A.R. 324 phono preamplifier, E.A.R. 890 amplifier, Pass X1 preamplifier, Pass X600 monoblocks, and an Adcom 750 preamplifier for secondary sources.
SOURCES
VPI Scout/JMW 9 tonearm, VPI SDS Controller, and Benz Ruby2 H cartridge. Sony SCD-1 SACD player, Theta Gen. 5a DAC, Theta Jade transport, Alesis Masterlink, Theta Data II DAC, Marantz DV8400.
CABLES
Kimber Select balanced, Kimber TAK phono AG, Kimber Hero balanced and single ended, Kimber KCAG/KCTG. Soundstrings Interconnects and speaker cables, and AC power cords.
ACCESSORIES
Power Wing line conditioning,
Tice Power Block, Kimber Palladian power cables, Tara RSC and Decade power cables, Tiff power cables, Tice power cables, Tice Clock, and Audio Prism Quiet Line IIs.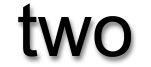 How can a reviewer in good conscience review a $3000 amplifier using $22,000 speakers? My Avalon Eidolons are a tough load at 4 ohms, inefficient at 87db, and tuned to be slightly lean and unforgiving of anything but the best. I have never run them with an amp costing less than $4000, and am generally unhappy with any solid state amp regardless of cost. But out of nowhere (actually, San Diego) comes a new manufacturer with an amplifier design that sounds excellent and is a bargain in this world of bloated prices. You read it here first: the company is Red Planet Labs and the amplifier is their new STR201.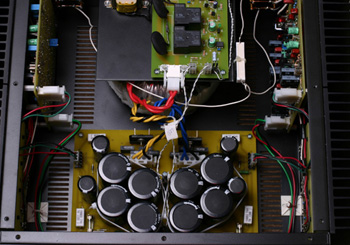 I'll tell you what I know. The amp is small, 17 x 15 inches, and weighs only 43 pounds. It uses both FETs and bipolar transistors, has a large toroidal transformer, lots of big capacitors, and operates in class AB at all times. It uses no global feedback. It is a powerful amp, producing 225 watts into 8 ohms, double that into 4 ohms. It is stable with loads from 1 to 32 ohms, with a power bandwidth out to 130 khz. Its THD is a low .05% 20 to 20K, with a damping factor of 250 at 1000hz. Input impedance is an easy 100,000 ohms. It has a power switch on its face with two red lights. The back panel features balanced and single ended inputs, two pairs of binding posts, and a detachable power cord.
I placed the amp on a Zoethicus amp stand with two VPI magic bricks on top of the chassis. After experimenting, I chose a SoundString power cord for its luscious sound. A Tara PC also worked well. I used Kimber Silver Select interconnects and speaker cables. With this setup and a Pass X1 solid state preamp, flaws tend to be anything but subtle! The amp was run balanced.
"It sounds like music," said an audiophile friend of mine who made a house call to hear it in action. It was a bit leaner than my usual amp, but what a powerful and musical sound! The STR201produced a gigantic soundstage, both left to right and front to back, with images firmly and realistically placed in space. There was great image height as well. Textures were very good to excellent, and nicely source-dependent. The overall sound was neutral, neutral, neutral with a touch of warmth. I have never heard this quality of sound at this price point. It was smooth as silk, rarely upsetting the ceramic tweeters in the Avalons. This is one of the most listenable solid state amps I've had the pleasure to hear. Until a few months ago, I used $16,000 solid state amps that were edgier and crisper than the Red Planet.
Using the new DVD-A of the Ravel String Quartet by the Guarneri String Quartet, I heard beautiful, delicate string sound. This 24/192 stereo disk is revelatory. The Red Planet produced textured accuracy, wonderful imaging, and luscious cello richness, with air and ambience superior to all but the very best (and most expensive) amps I've tried. The pacing was spot on, the dynamics plentiful yet subtle when called for. The low coloration and lack of sonic signature were very apparent.
Sonatas for Violin and Piano, a Wilson Audiophile recording, features a very sweet violin and a warm, rich piano. The Red Planet did a very good job, giving me a nice sense of the sweetness and richness of the sound. I have heard better, but only at $5-7000 price points. I won't name names, but I have heard a lot worse at those same price points. At $3000, no way! Nothing I have heard at anywhere near this price beats the Red Planet.
If you listen to the Orff Carmina Burana on Telarc SACD, prepare for dynamics and staging that will thrill you. With the STR201, I heard terrific ambient cues, with air galore surrounding the vocalists. The singers and chorus sounded natural and winning. The amp is truly at its best with the big and bold. Bass is wonderful—powerful and tight. Dynamic swings are huge while textures remain smooth and unruffled. This amp is very, very good at keeping delicate musical lines from being blended away during cresendoes. Hei-Kyung Hong sounded luscious and delicate as she hit her highest notes in "Dulcissime." This SACD sounded killer on the Red Planet.
How about Diana Krall's Love Scenes? This small combo and her focused jazz renditions are beautiful and fun. I loved the way this amp handled dynamic swings, with lots of subtle gradations and plenty of detail. The lows and mids were accurate and winning, the highs just a bit crisp, but not glassy. Perfect, no—excellent yes, and fun to hear. I listened to most of the CD and enjoyed the music a lot. The Red Planet is a steal and then some.
As a capper, I listened to the brand new SACD set of Herbert von Karajan's 1963 Beethoven cycle on DG. This has grand sound, much better than the current CD set. The SACD sounds very much like a master tape, with huge amounts of texture and definition and bold dynamics. The Red Planet was excellent, giving a smooth, powerful picture of Karajan in action. I listened to the entire Seventh Symphony, and enjoyed the performance and its nuances very much. This hobby is about the music, and the Red Planet consistently makes music.
This powerful, compact amplifier from Red Planet is a sonic winner and a great bargain. It worked well with my cost-no-object gear, which means it should beautifully serve the music in any system. It never ran out of power—I couldn't make it clip—and its smooth, neutral, airy character was a delight with every type of music. I really enjoyed my time with this amplifier, and had to keep reminding myself how inexpensive it was. If you are aiming to buy an amplifier in the $4-5000 range, spend less and buy the Red Planet! Robert H. Levi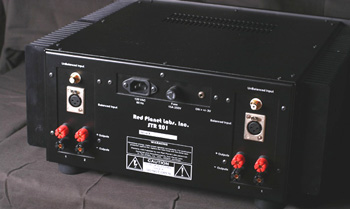 STR201 amplifier
Retail: $3000
Red Planet Labs
web address: www.rplonline.com
TEL: 858. 395. 2286