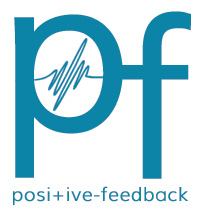 You are reading the older HTML site
Positive Feedback ISSUE
13

may/june 2004
HE 2004 Highlights
by Mark Katz
These are some of the highlights of the Home Entertainment East 2004 show at the Hilton in midtown Manhattan. I'm writing about what caught my attention and what I thought was noteworthy. My focus will 2 channel stereo, though one can't but be impressed with the improving video quality of the high definition monitors and projectors. The show is an opportunity to see and hear an amazing amount of gear in a limited space and span of time, meet, argue and schmooze with fellow audio and music nuts. It ran from May 20th, Thursday for the press, then Friday through Sunday, May 24th. Concerts were available in the evening with Jazz and Blues lunches on Friday, Saturday, and Sunday. Also a bunch of seminars and panels. I didn't attend any of the seminars or music events this year, as there was no classical music in the afternoons and I had plans with family and friends in the evenings. Also, I played tourist on the busy Saturday afternoon and closing Sunday afternoon. The seminars can be very useful and informative. The music depends on taste, but is usually of high quality. The room layout for the show was good. Rooms started on the Concourse, a sub floor with large rooms, the 2nd floor had registration, large rooms and the booths, and pressroom off to the side of the booths. 4th floor with large rooms, 6th, and 7th floors with smaller rooms were also used in single corridors. Thus one could navigate by stairs and judicious use of elevators. I frequently accompanied fellow Positive Feedback Online writer Art Shapiro, who is doing an in-depth photo-essay on the show. I was happy to see again fellow frequent show attendees Rick Becker and Loren Frumcker.
First, to thank Nicoll Public Relations for keeping everything running and creating small haven in the press room to gather thoughts, have a snack, and swap stories and recommended things to see.
Second, any decent sound coming out of these rapidly set up rooms with variable #s of people streaming in & out is amazing. So if it sounds good, it must be very good and if it doesn't you can't actually tell.
On Thursday morning, Sony demonstrated small LCD TVs with capability of remote data transmission using high-speed connections. Their HDTV monitors seemed overall to be the best looking direct view pictures that I saw overall at the show. Samsung seems to get more competitive each year in their display technologies in the quality/cost game. VOOM signs were everywhere touting their HDTV service, including a large display of many monitors all showing different HDTV feeds. Their presence extended to seeing & hearing their ads in the hotel elevators! Nearby Monster Cable gave a plan to help educate consumers what good sound can do to the home theater experience. Noel Lee shared his insights. First insight was that the new audio formats are only marginally successful, being bought by the hard-core audio fanatics who already appreciate good sound. Second, looks may be a limiting factor of incorporating audio into the home. That is, speakers and equipment racks tend to clutter a living space. Many people really appreciate good sound, but aren't willing to put up with the mess of racks and speakers protruding out into the room. His solution is the "Monster Reference Home Theater/Music experience" and "M-Design Life". First he showed thin, line array speakers varying in height from 5 to 7 feet with accompanying bass modules with names like the Bella and Godfather. Next he demonstrated an intriguing smaller speaker set integrated into the frame of a plasma TV. The speakers' cosmetics in this case aren't even a factor and they sound pretty good! Finally Mr. Monster (aka Noel Lee) pointed out that audio component racks could be elegant and appealing to look at pointing out his own aptly named "Eleganza component center". I'm not that aesthetically minded and have dedicated a room in my house for my audio system. His point is that the industrial look does not appeal to everyone and may be the limiting factor of expanding good audio in the home environment. He may very well be right.
Next, the obligatory press luncheon. It's a chance to see some familiar faces from past shows and sometimes learn of upcoming developments. At the table one of the writers was Steve Rochlin of enjoythemusic.com fame. He had an amazing watch using Nixie tubes that looked like it came from a 1950s science fiction film. Apparently these watches are very rare and were custom made in a batch of 20. He had some good anecdotes, too. Art Shapiro has a picture of this unusual watch on his photo-essay. The luncheon's speaker Pat Griffis from Microsoft's Digital Home Working Group spoke about developing a set of interoperability standards for bridging devices. Basically, they're a group of companies trying to use common standards to insure that types of devices talk to each other to transmit various formats for video, images, audio, etc. He was discussing the work and timetable that goes into enabling companies to develop digital devices knowing that we consumers can hook them up to other devices and use them. I put this under the boring, but important for industry category. If anyone is interested, he gave a website: www.dhwg.org with detailed information.
Adjacent to the pressroom, the booths beckoned. I frequently find some of the most fun things there. For the readers who have yet to go to one of these shows, picture a large room filled with tables and partitions. Smaller vendors starting new companies, small equipment, cables, interconnects, tweaks & equipment raffles and charity raffles fill the space. People mill about in the aisles. Above all, software—DVDs, SACDs, CDs, LPs, even some books, like Robert Harley's latest editions on High End Audio and Home Theater. Some pieces are rare, many are hard to find, most of are excellent quality, and value is good. I bought music for myself, requests and gifts for friends and family. I recommend coming with either a large half-empty suitcase or just be prepared to carry bags home. Some of the software vendors included AIX Records (DVD concert videos with DVD-A side), Chesky, Music Direct, May Audio, JVC XRCD, & Mobile Fidelity Sound Labs. I think I bought something from all of them. A note to people having problems setting up turntables, the "Geodisk" is back, $40 introductory, and $50 when the packaging is available. A small pleasant surprise at the booths, next to some very interesting equipment racks (again, see Art Shapiro's pictures) was Sherwood New Castle demonstrating a 17" LCD HDTV that had remarkable clarity, better black/gray definition that one sees on most LCD monitors & a wide viewing angle, list $1200. It delivered a superior image compared to their larger, more expensive screen, about to be replaced using similar technology and Pixel Magic operating system. Another was seeing competition in the room acoustic market from Real Traps with nice looking stand mounted acoustic absorption along with Echo Busters, whose products had tamed back waves from some Soundlab A-1s I used to own. Equi-tech exhibited "balanced power" (very favorably reviewed in Audio Musings/Positive Feedback while in the long corridor on the other side of the 2nd floor exhibits, Richard Gray's Power Company demonstrated how their product reduces voltage drops. There was a press only raffle for a large power conditioner they made, and at only a few hundred to one odds, I eagerly awaiting my prospective winnings the 4PM drawing, dragging Art Shapiro along. The moment came, the little beach bucket with business cards was shaken and stirred with the official plastic shovel, and… Well you guessed it. Didn't win, of course.
On the 4th floor, Jeff Joseph and Manley room had a very clever demonstration. First one sees the Manley electronics—Steelhead preamp, latest Theta digital electronics, a high end turn table, on the floor sit a pair of Neo 250 watt monoblock amps adjacent to large RM55LE speakers. Equi-tech "balanced" power conditioning. On the side of each of the speakers was a decorative black curtain. For some reason, there was also a little Manley Stingray integrated. The music sounded good, dynamic, clear, blatty brass, smooth treble. The music stops. Jeff Joseph asks what everyone thinks. We reply something on the order of "pretty good". He then moves the curtains aside, and with a flourish reveals small, flattish, wall mounted boxes, resembling nothing so much as squashed PA boxes at my elementary school with better cosmetics. He announced with a grin, "Those were what you were listening to!" "Any subwoofer?" "No, just those". "How much?" "$2K; they were running off the Stingray and they're called the Insider speakers". He swore us to secrecy to not ruin the demo for the next group. When he hooked up the RM55 LEs, the sound was improved in all dimensions, but I still thought the wall mounted speakers did a creditable job and were unobtrusive, taking up no floor space. The Jeff Joseph, EveAnna Manley room has been an excellent one in the last few shows. If you have floor space limitations or simply don't want speakers sitting on the floor, the Insider is worthy of your consideration. If you have money & space, the RM 55 LE is excellent.
Ray Kimber, of Kimber cable and Diaural, was demonstrating a new recording technique called "Isomike" using two Neumann M150s separated by a baffle. He played back the digital recordings with a Krell 450 amp and Thiel 6 speakers, using Tascam and Meitner A/D and D/As. He even handed out a sample CD. The sound had excellent tonality and spaciousness. Very 3-D sounding from 2 speakers. This also says good things about the Thiels.
MBL Radialstrahlers 101E always looked pod-like to me. Voices sound better yet with the E version, than the last heard D version. The glossy black and gold finish of their electronics is very impressive. Played with $140K worth of electronics, I just didn't like their tonality with classical piano. Maybe it was ringing or maybe the room reverberating. Other people disagreed with me about the sound, saying it was one of the better rooms at the show.
The Merlin speakers are a product of perpetual refinement and always worthwhile to check out. This year the VSM MX ($10K) played with Joule Electra VZM 100 Mark IV amps ($18K), LA 150 preamp ($5K), Audio Aero Capitole II $8.7K with Walker Valid points and JPS Illuminata cables and power cords, rounded off with Equi-tech power filtering. The first day, it was merely very good. Apparently the BAM (bass augmentation module) used was not yet broken in. On later auditioning, with another BAM the Merlin room was superb—subtle, detailed, clear without edginess. This was heard across different recordings. Continual evolution has its advantages. When I asked Bobby Palkovic if the pricier MX eclipses the Merlin VSM MM, he answered with "it depends". Apparently the more revealing MX rewards the best electronics, but the MM would be a better match to anything less than top-notch equipment upstream.
Odyssey equipment has always been very good value, derived from the expensive Symphonic line gear. Klaus Bunge had a $4500 and $1500 system for demonstration. The $1500 system with the little Epiphany speakers was not bad; the $4500 system with the Lorelei speakers was better.
As an owner of JM Labs Mezzo Utopias, I'm always curious as what JM Labs have developed. This year the Micro, Alto, Nova, and Grand Utopia Be (Beryllium tweeter) were demoed with Sound by Singer. The Alto Utopia using Bel Canto Electronics had a sense of ease, good bass and filled a large room. I'm surprised how "big" it sounded in terms of dynamics. This speaker replaces my Mezzo Utopia and apparently successfully. Ian McArthur of JM Labs explained that the new speaker was voiced much closer to the Nova and Grand Utopias and the new Beryllium tweeter is a major improvement. The Grand Utopia Bes sounded the best I've ever heard the Grand Utopias. Whether it was the improved design, large room, setup, BAT electronics, I don't know. They had a great sense of ease & power without any boominess. At the same time there was a delicacy that is rarely associated with large speakers. The Micro Utopia Bes sounded good, but simply smaller than their bigger siblings, as one would expect. The Nova Utopia Bes were the least successfully demonstrated, sounding slightly bright in initial setup. Since I didn't hear them later, I don't know if they were able to get them to sound what I know these can sound like. The JM Labs Utopias are among my favorite speakers and I've heard them in various setups sound great, which motivated me to purchase the Mezzo Utopias. I didn't get to hear the Diva Utopia Bes, sitting quietly in the corner.
More to follow…