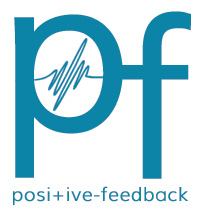 You are reading the older HTML site
Positive Feedback ISSUE 14
july/august 2004
Early Heart and Kansas - reissues on Sony Legacy
by Tom Gibbs
When Sony bought Columbia a decade or so back, it quickly became obvious that a lot of changes would be taking place, both philosophically and technically. I applaud much that Sony has done, especially in the reissue area. Some of the reissues have been spectacular—the Columbia Masterworks Edition, for example, or the Miles Davis box editions. When Sony began the Legacy Edition series, they concentrated mostly on obscure or neglected artists, but the focus has recently expanded to cover just about the entire core group of Columbia artists, of every genre. A good case in point is last year's Bob Dylan reissues, all impressively remastered to SACD. The remastering done on the entire series has been superb, with fabulous sound on both Redbook CD and SACD. Sony's trickle of SACD releases has given many folks cause for alarm (perhaps justifiably, as the music industry is in such disarray), but when the standard for Redbook CD releases is as high as Sony's has been in the Legacy Edition, I'm not quite ready to push the panic button.
I have one minor beef about the current releases in the series. They come emblazoned—discs and packaging alike—with the FBI logo and anti-piracy warning. This is a bit heavy-handed. I would never duplicate music for unlawful resale, but I firmly believe in what few rights the consumer still has, and If I bought it, it's mine to do with as I please within the limits of the law. I don't need the FBI to tell me my friggin' business.
It was really refreshing to hear much of the music on these reissues for the first time in twenty-plus years, and to nostalgically re-experience the promise that these bands once held. Both bands reached their creative and commercial peaks in the mid-70s, then labored on in various incarnations (and pretty much in mediocrity) throughout the 80s and 90s.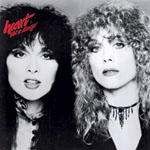 Heart, Little Queen (originally released 1977), Dog & Butterfly (originally released 1978), Bebe le Strange (originally released 1980).
Heart burst onto the scene with the big hits "Magic Man" and "Crazy On You," and their first album became an instant classic. Ann and Nancy Wilson were every teenage male's fantasy—totally hot sisters fronting a rock-and-roll band in a predominantly man's world. Over time, this scenario jaded the sisters' outlooks and shifted the band's focus from one of rock's hottest touring ensembles to the almost laughable 80s version of the group. A note from Nancy Wilson (Mrs. Cameron Crowe—the lucky devil!) included in each of these reissues states that whenever anyone asks which Heart album is her favorite, she always replies, "Little Queen, Dog & Butterfly, and Bebe le Strange," choosing to focus on an era rather than a single album. In fact, the songs on these albums, plus the one on their debut disc, can pretty much be culled into a Heart's Greatest Hits package.
Not unlike so many bands of the era, Heart got caught up in a lengthy contract fight and lawsuit that forced a substantial delay in the release of their sophomore effort, Little Queen. It was worth the wait. You are immediately sledgehammered by that FM radio staple, "Barracuda." I saw the group during the Little Queen tour, and one of my most vivid concert memories is Ann Wilson screaming out this tune. Although I've heard it a zillion times since, I can't get that moment out of my head. At the time, this band had a raw power that totally transcended the recorded experience. Nevertheless, Little Queen abundantly exhibited the multi-dimensionality of the group. Tunes like "Love Alive," "Sylvan Song," and "Dream of the Archer" focused on the intricate acoustic work that was another of the group's early hallmarks. Little Queen ranks with Dreamboat Annie as Heart's definitive work, and this reissue does it justice with superb sound. It blows away all previous reissues of this record. The original LP and the first CD issue sounded flat and congested, but that's not the case here. The instrumental textures are incredibly three-dimensional and delicate, with both Ann and Nancy's vocals mixed perfectly.
At the time of its release, Dog and Butterfly struck me as somewhat uneven. Well documented squabbling and the dissolution of relationships within the group, as well as differing musical opinions, led to a less than totally cohesive effort. On the original LP, the music was divided into a "Dog" side and a "Butterfly" side. The "Dog" side starts strongly, with a live version of "Cook with Fire" that illustrates how tight the group was in concert. "Straight On" ends the side, and powerfully propels the listener forward, but listen to the two sisters singing sultry harmonies throughout. It don't get much better than this, but the problem with side one is that the songs in between, "High Time" and "Hijinx," are utterly forgettable, and disrupt the continuity of the music. The "Butterfly" side was a real point of departure for both the band and the Wilson sisters. The inclusion of strings on many of its synth-washed songs prefigures the Heart of the 80s, but don't dismiss anything here. Check out the intricate acoustic guitar on "Dog and Butterfly" and "Nada One." The balance between acoustic and rock-oriented songs doesn't differ that much from previous albums, but you are overwhelmed by a sense that the Wilson sisters are about to shake things up. The sound is superb. Don't be afraid to crank up the volume, as this disc is darn-near demonstration quality.
Bebe le Strange gave the Wilson sisters the momentum they needed to push their own musical agenda. Roger Fisher was gone, along with most of the musical barriers he represented to them. At the time of its release, I found much of this album unlistenable, musically and sonically. Hearing it now for the first time in almost twenty years, I feel I judged it too harshly, as there are some really great songs—the hard-driving blues of "Down on Me," full-blown rockers like "Rockin' Heaven Down" and "Even It Up," and Nancy's beautiful acoustic ditty, "Silver Wheels." Nevertheless, the album lacks cohesion, and many of the songs feel thrown together. Nancy's fabulous acoustic work is largely absent, although she handles the guitar leads admirably, I can't help missing the classic mixture of electric and acoustic songs that—until this point—was Heart's hallmark sound. The schmaltz so associated with the band's tenure during the 80s is not too far away. Previous incarnations of this album were rather bright. That's not the case here, although the album is nowhere nearly as sonically transparent as Little Queen or Dog & Butterfly. Some songs sound excellent, including "Silver Wheels." It is breathtaking when Nancy breathes deeply at the end of the track. (No wonder she thinks so highly of this album—how could anyone throw this little gem away?) Other songs don't fare so well, with Ann's vocals recessed in the mix and congested. Some of the songs sound overly processed, with an electronic haze.
All three Heart releases offer previously unreleased bonus tracks, either live or from the same sessions. Listening to these reissues has helped me totally reevaluate my impression of Heart and its place in rock music's pantheon. If I could only find some way to block out the 80s!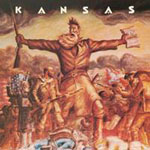 Kansas, Kansas (originally released 1974), Song for America (originally released 1975).
Kansas is one of those really hard-to-categorize bands. They invariably get lumped in with other progressive rock bands, though they share little in common with groups like Yes, ELP, or King Crimson. Most prog-rock bands were British. Can you name another American band that falls into that genre? I can't come up with one. Name another rock group that featured violin prominently. Okay, mid-period King Crimson and uhh, late period Jefferson Airplane? At the time of Kansas' first release, my turntable was most often occupied by Close To The Edge or King Crimson's Red, so I guess it's no surprise that Kansas had such appeal. The group was a melange of styles and influences. Robby Steinhardt's vocals brought rough-edged blues, in razor-sharp contrast to the classical sensibilities his violin contributed. Kerry Livgren and Steve Walsh generated most of the band's songwriting. Livgren's otherworldly guitar and synthesizer opuses were layered with heavy doses of straight-ahead rock-and-roll. Wwith his long, flowing blond hair and Scandinavian features, he also had the classic look of a guitar god. At a time in which my friends and I worshipped the likes of Steve Howe and Robert Fripp, we were eager to place him alongside them on the podium. I'll never forget when I first saw them in concert, and it wasn't Livgren churning out the monster guitar licks, but the overall-ed Rich Williams, whose mastery was astonishing, to say the least. I left that show enlightened, and with an entirely new appreciation for the band.
The immense popularity that the group gleaned with the albums Leftoverture and Point of Know Return proved to be short-lived. "Dust in the Wind" was the beginning of the end. The song gained so much airplay and adoration that fans with no other frame of reference flocked to the shows to sing along to it. The pressure to duplicate that success was immense, and by the time the Monolith LP was released, Kansas was already on a downhill slide. They soldiered on through the 80s and 90s in various incarnations, but were never able to achieve a comparable level of critical or commercial success.
Their debut album, Kansas, has gotten virtually zero airplay since its release in 1974. Not having heard this record in thirty years, I was shocked by how fresh, immediate, and enjoyable it was. No one else was playing music even remotely like this, nor has anyone since. Though the group took quite a beating from the critics, I don't know how you could get more original than songs like the opener, "Can I Tell You" and "Belexes," both played at breakneck speed, Robby Steinhardt's bluesy offering of J.J. Cale's "Bringing It Back," the almost countrified "The Pilgrimage," and of course, classic prog-rock epics such as "Journey From Mariabronn," "Apercu," and "Death of Mother Nature Suite." The disc sounds superb, with deep, almost stentorian bass and only the barest trace of tape hiss. According to the text of the accompanying booklet, the album was thrown together, recorded in a few days on rented equipment. It's not the ultimate in transparency, but these tracks have never sounded so powerful or so good.
Song for America's title track is the only song from the band's early canon to get any airplay nowadays, which is a shame because, like the debut record, this album is filled with great songs. "Down the Road" and "Lonely Street" are both excellent blues numbers. No other band of the time (except, perhaps, Canned Heat) had anyone even remotely as legitimate as Robby Steinhardt belting out the blues. The title track and the rest of the album are lengthy, prog-rock influenced offerings, with complex, dense arrangements and extended interplay between guitars, keyboards, and violin. The sound is superb, and much more transparent than that of the debut release. Jeff Glixman, who was brought in as producer of Song for America, also oversaw the remastering of these reissues, which surely accounts for the excellent job Sony Legacy has done with them. They are indispensable additions to any prog-rock collection. Tom Gibbs