JOHN BRAZIER'S SYSTEM
LOUDSPEAKERS
Sennheiser HD 600 headphones.
ELECTRONICS
EarMax Tube OTL headphone amplifier.
SOURCES
Rega Planet (transport only), Perpetual Technologies P1A Digital Correction Engine and a Perpetual Technologies P3A upsampling DAC (both with IS2).
CABLES
Acoustic Zen Silver Phantom digital cable and Acoustic Zen Matrix Reference interconnects.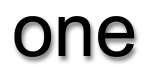 The Margules ACRH 1.2 is an integrated amplifier that employs a tubed preamp section coupled with a solid state amplifier. I have always liked this design approach. Aside from a Luxman hybrid that I had way back when, I once owned a Bryston 3B ST amp that really began to sing when I coupled it with a tubed Sonic Frontiers preamp.
The ACRH 1.2 is attractive and well constructed. Though it seems larger than some other integrated amps I have reviewed, it weighs less. Its silver finish is typical these days, but the curvature of its faceplate hints at an artistic flair. The knobs, switches, and indicators on the front panel are kept to a pleasing minimum. There is an on/sleep button (the on/off switch is in the rear), along with input selector buttons, a volume knob, and a handful of LEDs to indicate whether the unit is on and which input you have selected. The on/sleep and mode buttons are small, and to activate or deactivate one, you must depress it to a point that is below the level of the surrounding faceplate. It must also be held for a moment to ensure the desired result. On the other hand, the volume knob is nicely sized, and smooth in its rotation. The remote, a utilitarian silver rectangle, offers the basic control options. Its off-axis range is limited, and I had to aim, point, and shoot a bit more then I am used to with other remotes—not a big deal.
The speakers I used for this review are the new (and soon-to-be-reviewed) Reference 3A Dulcets, sitting atop a pair of very solid 24-inch Sound Organisation stands. Between the amp and the speakers I used a pair of Acoustic Zen Hologram speaker cables.
On to the music. Many tracks on Kruder & Dorfmeister's The K&D Sessions have wonderfully deep bass. My predilection for stand-mounted speakers has kept me from becoming a bass junky. Rather, I tend to listen for subtleties. The ACRH gave me some good thumps, and I mean that in the best way. Its bass was lean and tight, certainly not the bloated bass that is the Achilles heel of lesser amps. Though I could not evaluate the deepness of the ACRH's bass, I can report that it had good control of the bass I did hear.
I never found that the ACRH tended toward brightness, but when the highest frequencies were demanded, the amp became a little "shouty." Brightness is a constant irritation, while shoutiness comes and goes. When vocals stayed within the comfort range of the tweeter, there was no problem. Male vocals were fine, but with Diane Reeve, the amp shouted a bit. Once I picked up on this, I found that I could tame things by replacing the silver interconnects I had been using with copper ones. The presentation became more full, and the amp's tubiness more evident.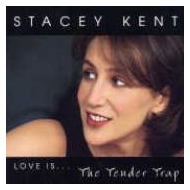 One of my favorite vocal tracks is "Comes Love," on Stacey Kent's second release, The Tender Trap. This 25-ish year old diva dishes up some wonderful jazz standards, with a voice that consistently connotes a smile. On this track, the Margules amp was able to render the sound of that smile. I have had the misfortune of listening to some components that deprived me of this simple pleasure, and this is unacceptable. I did not play this track before switching cables, but I sense I would have lost the smile.
The ACRH performed consistently well in the midbass. It was the anchor of the amp, which did not call attention to itself by either over- or under-performing in this critical range. The throaty voice of Greg Brown was just that. I can't write a review without a reference to Ani Difranco, so here it is: The right Ani CD can transport you down many musical paths within its 70 minutes. Given her expansiveness, the Margules was put to the test, and it more than adequately passed.
It has been my experience that as you spend more money on electronics, there is a point of diminishing returns in the area of harmonic accuracy. Satisfaction in this respect boils down to personal preference, and is not due to frequency anomalies. The distinctions I have found in integrated amps above and below the $2000 price point are in the areas of refinement and soundstage. It comes down to how much refinement and soundstaging you can afford, and these are the areas in which the ACRH falls a bit short.
Every soundstage-obsessed audiophile knows that the soundtrack to the film American Beauty has scary depth and width. I am not soundstage-obsessed, but I have heard this recording on everything from my iPod to editor Dave Clark's supremo system (my words, not his, though I suspect he agrees). Imaging has ranged from surprisingly good to "oh-my-lord" good. Where does the Margules amp fit in? It's good to pretty good. The soundstage of the ACRH seems to have a pre-engineered limit to its depth and width. It does not reach for the end of the room and fail. Rather, it seems to go only so far and stop cold. This may not be an issue if your listening area is small, but the larger the area the Margules must fill, the more this may be a problem. Good soundstaging is a must for me, but it is not at the top of my list. If the ACRH is used to drive an office or bedroom system, it will do just fine.
I give the Margules ACRH a healthy recommendation, especially considering its price. Perhaps, ten years ago, the difference between the performance of a $1500 integrated amp vs. that of one priced at $3000 was huge, but these days, it's not so large. This makes poor audiophiles like myself very happy. As long as companies like Margules are making equipment that offers such good value, the big boys will have to keep looking over their shoulders. If you are looking to spend around $2500 on an integrated amplifier, give the Margules ACRH a go. John T. Brazier
JIM GRUDZIEN'S SYSTEM
LOUDSPEAKERS
Dali Grands.
ELECTRONICS
Denon AVR-3801 receiver.
SOURCE
Arcam DiVA CD72T CD player and a Denon 3300 DVD audio/video player.
CABLES
JPS Labs Superconductor FX, Dali Wave 5000, Analysis Plus Silver Oval-In, and Wasatch Cable Works 105-U interconnects and Dali Silver Wave Four and JPS Ultraconductor bi-wire speaker cables. JPS Labs Power AC+ and digital AC cords.
ACCESSORIES
Tripp-Lite Line Conditioner LC-1800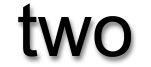 I was urged to visit the Margules room at CES 2004 by fellow PFO reviewer Frank Duran. He was raving about a very reasonably priced home theater setup that Margules was demonstrating. I wasn't in the market for home theater, but visited anyway. Julian Margules, owner of the company and a very amiable fellow, proudly showed me his new integrated amplifiers that, I believe, were still in the prototype stage. The ACRH 1.2 is a 90-watt hybrid with a tubed input stage. It is a nice-looking amp with lots of flexibility, as well as a special bridging add-on that brings the output up to 260 watts per channel. You gotta love that!!!
This amp has a frequency range of 5 to 40kHz, a signal-to-noise ratio of 80dB, total harmonic distortion of .04%, and a weight of 37 pounds. The faceplate is bowed, and extends about an inch or two beyond the metal enclosure. I scraped my knuckles on it a few times while moving it around. The feet, which are the smallest and cheapest I've seen, appear to be glued on. The preamplifier section of the unit is based on two 12AU7s per side. These act as unity gain buffers to couple the source and the power amplifier. The circuit is based on the knowledge and experience Julian Margules acquired in developing his acclaimed SF220 line stage. The output stage is biased via a proprietary circuit that optimizes the operating point of the semiconductors in order to avoid the overheating found in other Class A designs, while at the same time avoiding the distortion of Class B designs. Unfortunately, the review unit broke down after about 150 hours and was sent back to Mexico for repair. We received the same unit back a few weeks later, with a report that a relay had given out. I mention this because it makes me question the long-term reliability of the amp.
The Margules sound is on the warm side, with a somewhat soft presentation. It was smooth, though not nearly as detailed as the Edge gear that I had recently reviewed. It had more emotion than the Edge components, but lacked their punch and drive. It was quite a bit slower in the midrange and bass, primarily the lower bass, where it was on the fat side. The ACRH 1.2 should match well with precise and clean-sounding speakers or sources. It did well with the Dali MS4s. A $1400 integrated powering an $8600 pair of speakers? Yes, and it did so in convincing fashion.
The soundstage was as wide as my speakers, but did not extend beyond them. Imaging was good, providing solid placement of the musicians and instruments. It wasn't as three-dimensional as that of other amps I've heard recently, but it performed admirably for its price. Israel Kamakawiwo'ole's Facing Future CD sounded warm, especially in the midrange and bass, which was detailed and open. The bass wasn't as weighty or forceful as with the Edge gear, but it packed a solid punch. I wasn't left wanting for more, although more would have been nice. Iz' voice had sufficient weight, but it was a little grainy compared to the Edge gear. His ukulele playing sounded precise and sharp without being harsh.
Iz sounded much better with the MS4s than with my Dali Grands, leading me to believe that the ACRH 1.2 will need to be matched with clean, fast, precise speakers, not warm, rich sounding ones. The Grands like a fast, powerful amp to drive those four 8-inch woofers. Hans Theesink's version of "The Planet" from the Burmester III CD was a little soft with my Grands, but a lot tighter with the MS4s, telling me again that system matching is key. Hans' voice wasn't as deep and rich as I've heard with other gear. It was detailed and smooth, and without any noticeable grit or grain, but it lacked weight. The ACRH 1.2 nevertheless mixed the instruments and voices well—the instruments never overpowered the voices.
There is a lot to like about this integrated amp. The first thing is its versatility. It has lots of inputs, including a tape loop. It can be used as a power amp with a separate preamp. It has a remote that controls on/off, volume, and input selection. It can be bridged to almost triple its power output, and can be used for home theater applications. It strained a bit when I cranked up the volume. Its 90 watts were very different from the Edge's 100 watts. The Edge was a lot more effortless in its ability to power up my Grands and keep 'em rocking at high volume. Of course, at about a fourth of the price of the Edge gear, the Margules has to make compromises. The ACRH 1.2 produces a warm, emotional, though somewhat soft sound. I prefer a more powerful, faster sound, as necessitated by my speakers.
I was going to write a decent but not glowing review of the Margules ACRH 1.2 integrated amp when I decided to change interconnects one last time. I had tried DH Labs Revelation and Wasatch Cable Works 105-U, then remembered an oldie but goodie, JPS Lab's Superconductor Fx. That was what this amp had been waiting for. You hear so much about cables being the most system-dependent part of the audio chain, and in this case it certainly was true. Experiment with cables, as they will make a big difference.
I enjoyed my time with the ACRH 1.2 very much, especially when I hooked it up to the Dali MS4s. If you are in the market for an integrated amp that won't send you to the poorhouse, and have clean-sounding speakers, you should listen to it. Jim Grudzien
Margules Audio
web address: www.margules.com.mx