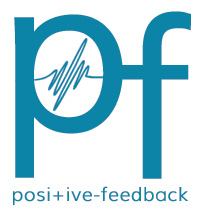 You are reading the older HTML site
Positive Feedback ISSUE 15
september/october 2004
Rocky Mountain Audio Fest 2004 - A Photo Report, Part 4 (page2)
by Dave and Carol Clark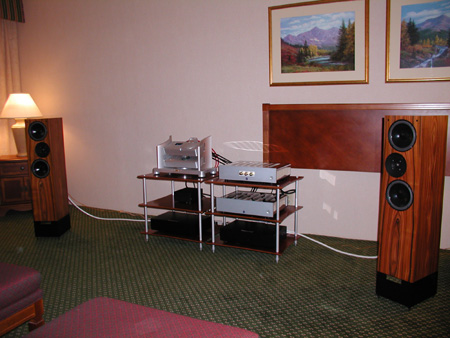 Hi-Fi Logic/Bluebird Music brought in the Living Voice Avatar OBX-R2, the Chord DAC 64 and Blu transport, and Croft preamplification to produce one of my favorite sounds. I have always enjoyed the sound that Jay Rein of Bluebird puts together at any show, and this was one killer system.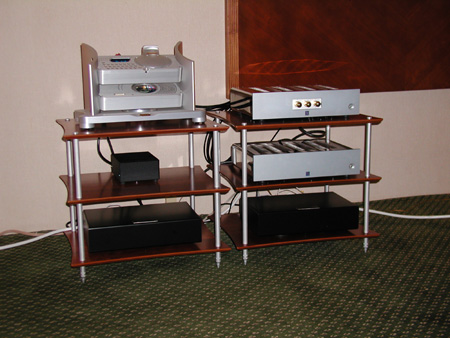 The Chord and Croft electronics.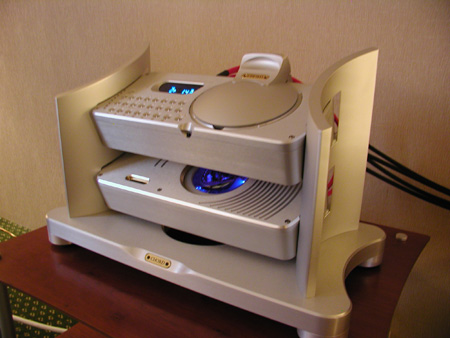 A nice shot of the Chord digital front-end. Smallish in size, but big in music.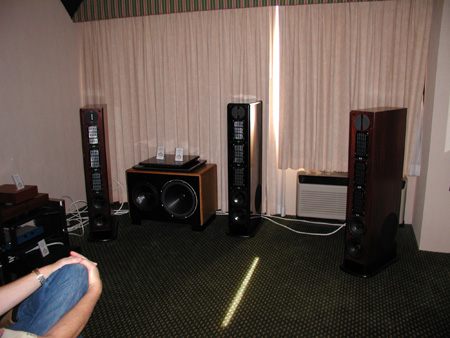 Bolder Cable Company, VMPS, and JJ Audio Zest showed a nice system built around the VMPS RM 30 ribbon speakers (three used with a sub—which contrary to what one would expect, did not over-power the room. The JJ Audio Zest amplifier is based on the B&O ICEpower module and looks like a slim stainless steal briefcase from the future. Way cool. Litterally.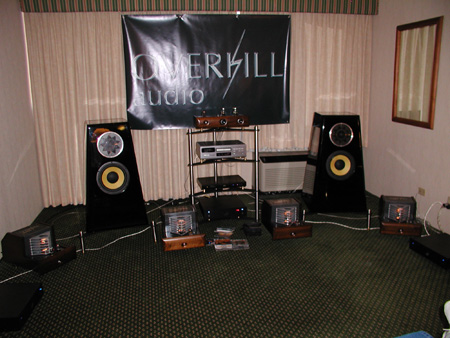 Overkill Audio showed their Ovation speakers and electronics designed for them by deHavilland. The room also used cables from Crystal Cable, as well as equipment from DEQX and Equi=Tech. The sound in this room was very powerful and... firm. Like rock-solid in its ability to move sound through the air. Really quite stellar this is by far the best I have heard the Manger driver sound.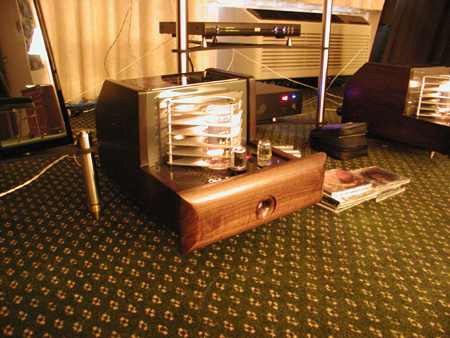 The Octove SET amplifiers (courtesy of deHavilland).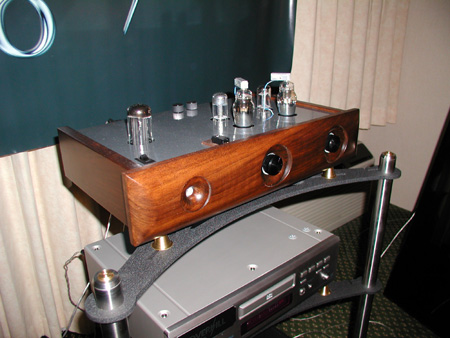 The Octove preamplifier. Very nice!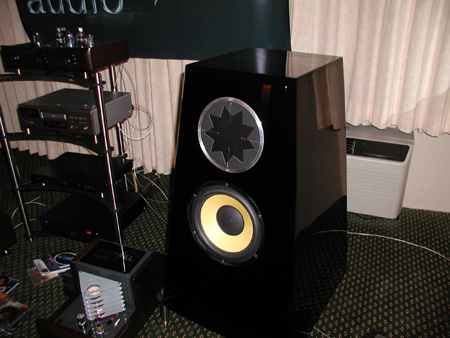 Manger doing its thang. Not cheap ($40K) these did sound very, very good to my ears.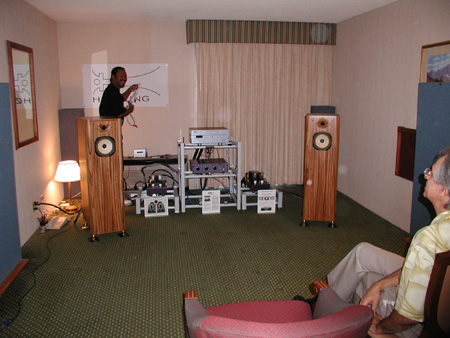 The VRS Audio System room showed with Horning loudspeakers, Wytech amplification, Stage III cabling, and Equa-rack racks. WorldPower's Power Wing as also in use to clean up the AC.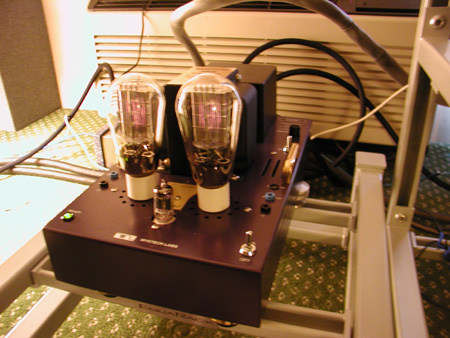 The Wytech Labs amplifier sitting on the Equa-rack.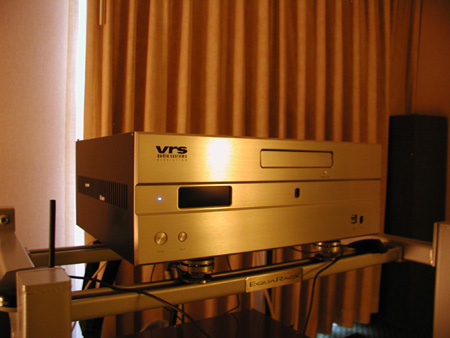 The VRS Revelation music system was used in several other rooms. To quote from their site, "The Revelation is the first and only commercially available computer system that has been designed to compete sonically and visually with the best high-end audio and video products." "The heart of the Revelation systems is the VRS Gold or Platinum sound card which is a modified Lynx Studio L22." "You can record at rates up to 24 bits/192kHz, and down sample the recording to put onto CD or DVDs."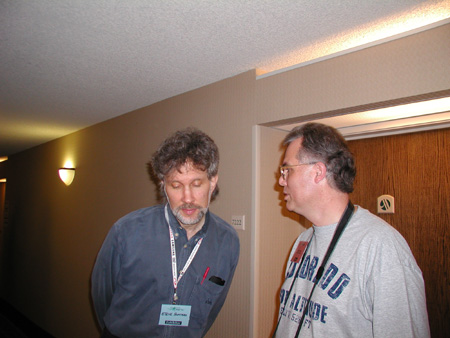 Dave and Steve Hoffman trade a few show and music observations of the Rocky Mountain Audio Fest! Till next year!
I do have to apologize to several rooms for not having any images. Upon returning home and working on the report, it seems that one of my memory cards has decided not to cooperate with either my computer or camera, meaning that the images of the following rooms are not accessible: Welborne, SP Technologies, Placette Audio, McIntosh, and Audio Critical Mass. I know we went into all these rooms and gave a listen, but being a visual person, it is hard for me to remember what they sounded like and what made each special. All I can say is that they were no doubt, as fine as any of the other rooms we have reported on, as very few sounded poorly under the constraints and hardships of doing a show in a hotel. Again my apologies for leaving out these exhibitors (uh... yeah I know Welborne was the show organizer, and why would it have to be his room!? Sorry Ron, I have always enjoyed your room with respect to the visual aesthetic statement you make as well as the sonics of your products—always musical. My sincere apologies.).
I will be writing up a short bit on attending shows and what it is like as a member of the press, so stay tuned for more from not only me, but David Robinson (he has about 400 images of the show) and John Zureck. Both of whom will have show reports coming soon.