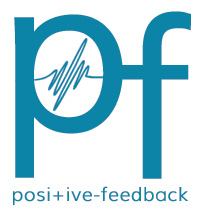 You are reading the older HTML site
Positive Feedback ISSUE 15
september/october 2004
Rocky Mountain Audio Fest 2004 - A Photo Report, Part 2 (page 2)
by Dave and Carol Clark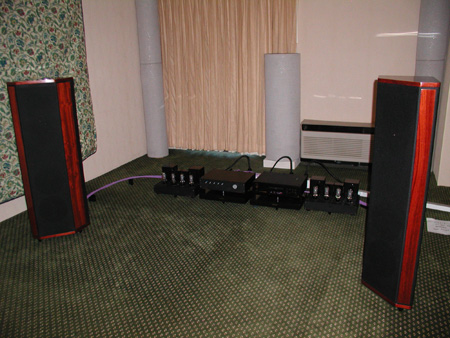 Silicon Arts Design showed their Concert Fidelity line of electronics with ESP speakers. Nice sound, though the ESP speakers are not really our cup of tea.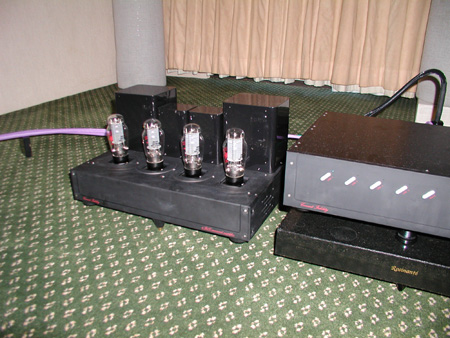 One of the Concert Fidelity 6B4G monoblock amplifiers and the CF-040 linestage. Sort of a military grey finish—not all that pretty, but music was impressive even though it was all so unfamiliar to us! They do offer a much nicer wood version.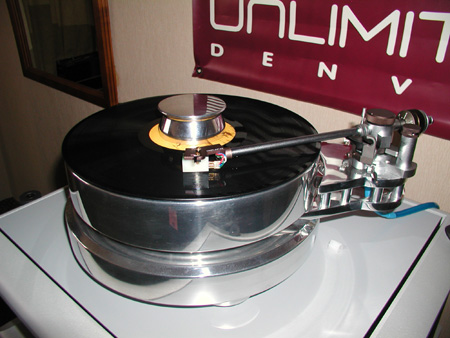 Audio Unlimited also had a room featuring Transrotor tables. The Fat Bob shown here is muy bueno. It was nice to see so many tables being used to play music that was not reflective of the usual show drivel. With so many tables in use, it was quite appropriate to see that the show even was offering a table set-up session among the many seminars that weekend.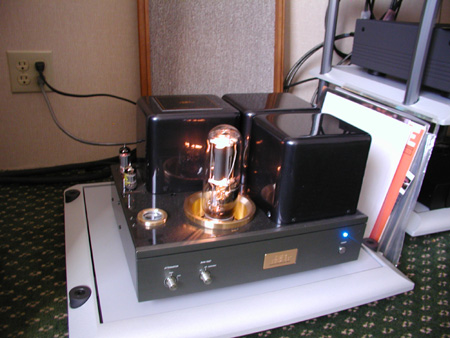 Also in the Audio Unlimited room were electronics from Air Tight—always musical—though in this case they were mated with Tannoy Yorkminister speakers which just did not float our boat. On the other hand it was nice to see Ronnie Caplan again. Hey Ronnie!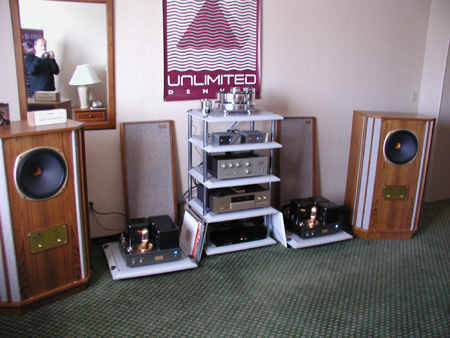 The complete system. Nice but too Tannoyish for us. A big Tannoy sound that really sounds BIG. Perhaps too much of one thing for us to really enjoy, but fun nonetheless. Reminiscent of the much bigger Churchills.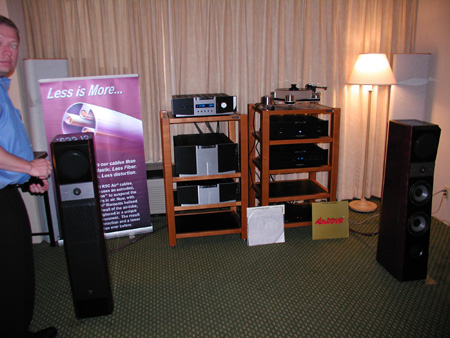 And another Audio Unlimited room—they were everywhere! This room featured BAT VK-D5SE CD player, BAT VK-P10 phono stage, BAT VK-51SE preamplifier, BAT VK-600SE with Bat Pak amplifier, Clear Audio Champion Ltd. Edition turntable, and the JM Lab Electra Be 927 speakers. Cabling was by Tara Labs. Music was quick and punchy, but I have never cared for the smaller JM speakers. The treble and upper mids were a bit too hard for my tastes, though I did enjoy listening to a blues recording courtesy of Geoffrey Poor from BAT. Most enthusiastic exhibitor and they even played Bob Marley—on vinyl! This is what the show was all about! Oh and beer and cigars too!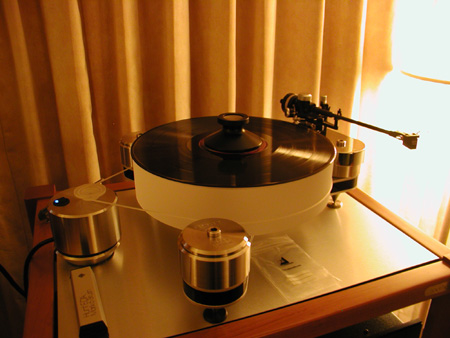 The Clear Audio Champion Ltd. Edition turntable.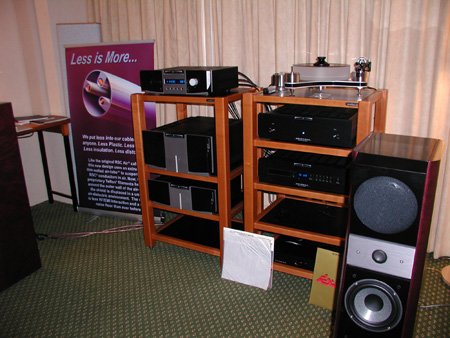 Another shot of the Audio Unlimited system.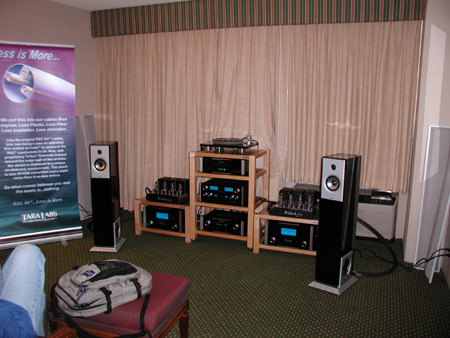 And.... another Audio Unlimited room... Acoustic Energy AE1 and AE3 Reference speakers, Aesthetix Rhea phono stage, Clearaudio Emotion with Satisfy Arm and Virtuoso Wood Cartridge, McIntosh MDA/MCD 1000 Digital Combo ($15,000), McIntosh C2200 preamplifier, McIntosh MC275 Mark IV amplifiers bridged mono, McIntosh MC-2275 integrated amplifier, and Tara Labs ISM OnBoard cables.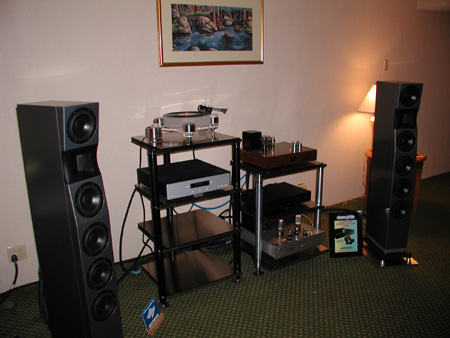 Symposium Acoustics showed a system using Eben X3 loudspeakers ($14.4K) which are imported by Dyana Audio from Denmark...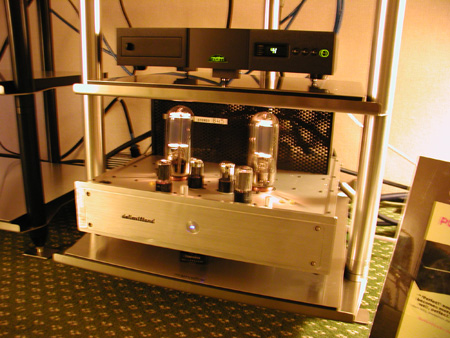 and a deHavilland amplifier... driven by Naim CD player... which was not making any music when we came by. Too bad as the Eben speakers got a rave review in HiFi+ and had really stirred my interest as something that we would enjoy hearing.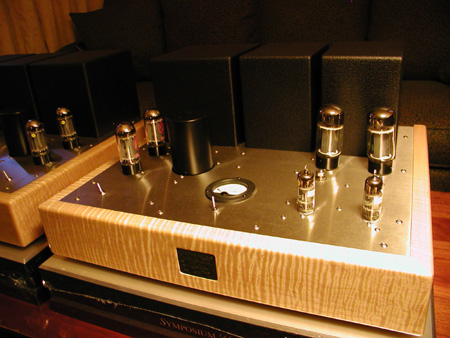 Emotive Audio amplifiers... in a static display only... emoted no sound or reaction, other than that they are very nice on the eyes.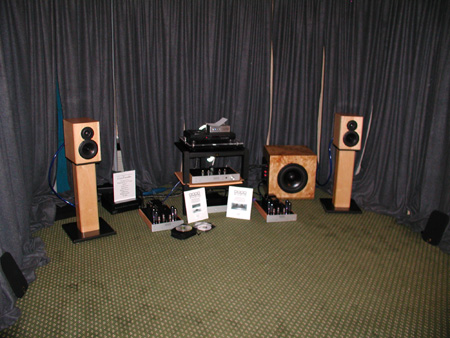 The CryoTweak room sounded excellent using the AV-1 ($750 a pair) speakers from GR Research and Dodd electronics. Not really an expensive system (well under $5k for the whole deal), but it really worked our mojo! The did though sound the better, the louder.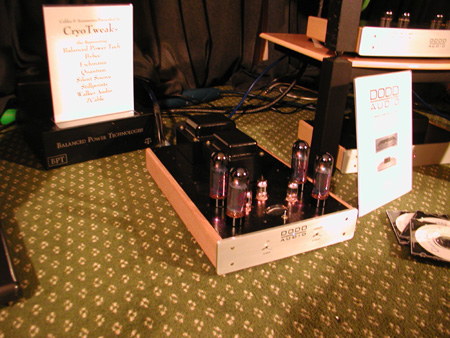 The 120 watt mono amplifiers ($2600 a pair) were very nice on the eyes and ears! Each channel uses 3 5687s and a matched quad of JJ-EL34s. Like I said, this room offered a very nice musical presentation that brought us back more than a few times.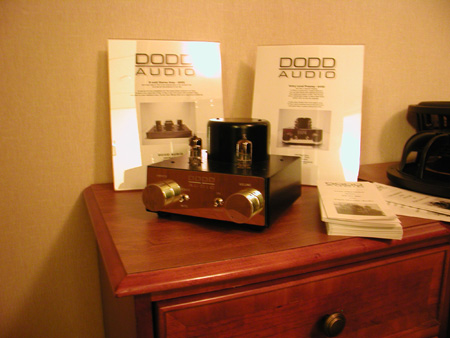 The new preamplifier from Dodd at $450 is small and minimal—like our bank account!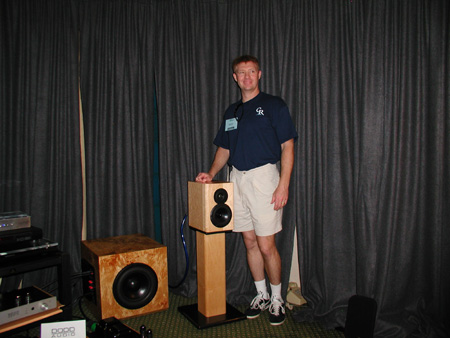 Danny Richie of GR Research with his little one—standing proud as a papa, as they were something special to hear.