JOHN ZUREK'S SYSTEM
LOUDSPEAKERS
Thiel 3.6.
ELECTRONICS
Cary SLP-88 Preamplifier, PS Audio HCA-2 Amplifier, and a Lehmann Audio Black Cube phonostage.
SOURCES
Cary 303/200 CD player and a VPI HW-19 /AudioQuest PT6/Benz Micro Glider.
CABLES
John Dunlavy Reference, Acoustic Zen MC2 interconnects, Acoustic Zen Satori speaker cables, and Silver Audio PowerBurst AC cords.
ACCESSORIES
Headroom Supreme headphone amplifier, Sennheiser HD 600 headphones, Argent Room Lenses, VPI HW-16.5 Record Cleaner, Monster 2000 power conditioner, Standesign racks, Vibrapods, Sonex panels, and AudioPrism Quiet Line filters.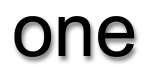 When the Shanling STP-80 integrated tube amplifier arrived at my door, I was excited. I hadn't reviewed an integrated tube amp since I was living in New Zealand, writing for AudioEnz, the Kiwi version of Positive Feedback. (Go to www.audioenz.co.nz for a view of hi-fi from a different country. Also look at the prices and realize how lucky you are to be an American audiophile.) Back then, I listened to the VTL IT-85, an awesome tube integrated, and thoroughly enjoyed it. The Shanling doesn't have much in common with the VTL—its price, looks, features, manufacture, and sound are all different.
The Shanling retails for $1750, but I've seen it advertised for as little as $1399. The VTL now has a suggested retail of $4500. Whew! Made in China, the STP-80 has an elegant, ultra-modern look, based on the design of the very popular Shanling CD T-100 CD player. The chassis is brushed stainless steel. The transformers are shrouded by silver covers, but the tubes are out in the open, protected by little towers. Gleaming metal is everywhere, and there is not a round knob to be found. The remote controls all functions, although volume and inputs can be changed at the unit.
The STP-80 comes with some of the best packing material I've seen. Do you ever wonder why some great high-end stuff arrives broken via Big Brown? It seems to me that some manufacturers would save piasters on shipping damages if they invested in better packing material.
Conservatively rated at 35 watts a channel, with 4- and 8-ohm taps, the STP-80 promises a frequency response of 18 to 30 kHz ±0.5 dB with distortion of ≤1%. Automatic biasing eliminates the need to adjust tubes for optimum performance. The STP-80 uses an OPA2604 op amp for signal compensation and precise volume adjustment. The tube complement includes four EL34s and four 6N3s. Shanling throws in a high-quality power cord that definitely improves upon the sound you would get from the generic cord that most manufacturers include. You also get a pair of white cotton gloves for handling the tubes, and a nifty little polishing chamois. Can you say value added?
This is an amplifier for folks who want tube sound, but also want things simple. Plunk it down on the rack, hook it up, and you're ready for great sound. My reference floorstanders are the notoriously hard-to-drive Thiel 3.6s, so I planned on using my Optimus (Linaeum) 4 mini-monitors for this review. Dick Olsher once called these speakers "the hi-end bargain of the century". They're nice little transducers, but I had a strange, sadistic impulse while unpacking the STP-80, and instead of hooking up the mini-monitors, I put the oversized spades of my Acoustic Zen Satoris on the 4-ohm taps of the Shanling, and left the other ends hooked up to the Thiels. I was pleasantly surprised when I got music.
After listening to a few discs, I was even more surprised. This little amp had heart, and balls. I could turn it up enough to make it run out of steam, but I very seldom listen that loud, so I left the Thiels connected. I felt I could evaluate the Shanling more accurately with the speakers I'm most familiar with. How much power could this Far Eastern integrated sink into the current-addicted Thiels, and of what quality? I put on the self-titled Seal disc. The subterranean bass synth on "Bring it On" was well represented, though it was a tad slow. On the third cut, "Dreaming in Metaphors," the bass drum sounded very natural, in some ways better than it does with my reference power amp, the PS Audio HCA-2. The STP-80 acquitted itself very well, but did not have the bass grip of my HCA-2. Sand vs. Silicon—the usual quandary.
The STP-80's soundstage was very nicely defined, making it easy to distinguish where instruments or voices were placed. I loved this, as I'd never heard depth like this in my room before. Soundstage width was another story. It was sometimes narrow, sometimes a little wider, but only on peripherals. The little Shanling never threw the ultra-wide stage of my HCA-2. Leading edges and transients were lovely and most believable, although the highs were not as extended as the HCA-2's, resulting in less-audible soundstage cues. Using silver wire—in this case the excellent RS Cables Solid Silver interconnects—ameliorated this.
The STP-80 has a glorious, lush midrange, making strings ever so pleasant. I listened to several string quartets, just enjoying myself and forgetting to analyze. The sound was very involving—the mark of quality. It was not at all sterile. I didn't expect the STP-80 to stand up to the dynamic swings of large-scale orchestral works when anchored to the Thiels, but the amp's performance was so remarkable that I thought, "Why not try?" On Beethoven and Mahler, this little tubed wonder just flat out performed. Once again, I could make it run out of steam, but its performance was very pleasing. I was amazed!
What didn't I like? The STP-80's resolution was not the best, and things could get a little cloudy. The tube protectors were a little cheesy. The remote, while nicely made from milled aluminum, seems to be an all-in-one unit for Shanling products, and the functions were a little hard to find. Other than that, what's not to like? I suspect you can easily up the performance of this gem with a little tube rolling—maybe try some KT-88s? I'm a novice tube roller, but I've had excellent results replacing stock Chinese glass with very reasonably priced Electro Harmonix valves.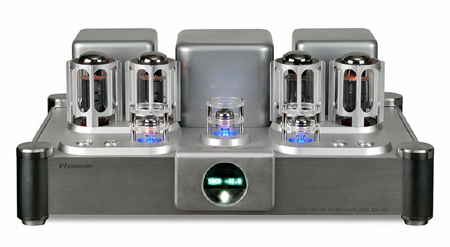 How did the heroic little STP-80 stack up against the two-and-a-half times more expensive VTL IT-85? The build quality was not in the same league. The highs were ever-so-slightly rolled off. It wasn't as quick as the lightning-fast VTL. Could the VTL drive the Thiels? I don't know. Both amps delivered a very satisfying but different experience, with the Shanling sounding more "tubey" in the classic sense.
When all was said and done, I managed to find a few nits to pick, but I put the STP-80 through a torture test and it emerged with flying colors. The amp performed well beyond my expectations, and performed well. It has the heart of a champ with a price that's easy on your wallet, and it should be able to drive all but the most exotic speakers. It's not hard to look at either. With all the great affordable speakers and CD players out there these days, you could easily use the STP-80 as the heart of a truly affordable high end system. John Zurek
TOM CAMPBELL'S SYSTEM
LOUDSPEAKERS
Harbeth Compact 7-ES; Spendor SP 3/1P (secondary).
ELECTRONICS
Coda/Continuum Unison integrated amplifier; Marsh Sound Design A-200S solid state power amplifier; Marsh Sound Design P-2000T tube preamplifier; E.A.R. 834P tube phone preamplifier.
SOURCES
VPI HW-19 Mk III turntable with Audioquest PT6 tonearm; Grado Reference Sonata cartridge; Sony DVP-NS999ES SACD/CD player; vintage Luxman AM/FM tuner.
CABLES
Signal Cable interconnects, speaker cables and power cords; River Cable FLEXYGY speaker cables; Siltech ST-48 interconnects.
ACCESSORIES
Vibrapods spread liberally through system; QS&D 4-shelf component rack; Sonex acoustic panels in listening room.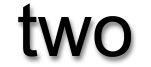 The Shanling STP-80, an all-tube integrated amplifier of substantial build and more than flea power, is a terrific bargain for $1750. It is not for everyone, but offers great bang for the buck to those who will appreciate its lush, liquid tube sound. It took me a while to adjust to its characteristic darkness. On the first CD I played, the Cowboy Junkies' One Soul Now, singer Margo Timmins sounded like she had contracted a serious chest cold. The amplifier opened up considerably over time, but retained its darkness with all of the equipment and cables I tried. Nevertheless, I gradually became accustomed to, and appreciative of, its rich, creamy sound.
In the last decade, amplifier designers have made great progress in bridging the gap between stereotypical solid state and tube sound. There are now a number of tube amplifiers that exhibit most of the virtues of solid state while retaining those of tubes, and vice versa. The Shanling is unabashedly tube-y. Though the specifications claim an exalted top end extension for a tube amp (the website says 30 kHz plus/minus 0.5dB, while the manual says 80 kHz plus/minus 1dB), the top end sounds rolled off to me.
The STP-80 is certainly not as transparent—or as true to source—as my reference, a solid state Coda integrated. The highs are not as extended, and the bass is not as tight or deep. This is not too surprising, since the Coda costs twice as much, but the Shanling is not particularly interested in fidelity to the source. It has its own sound, which marks everything that passes through it. While it is not a bad thing for an amplifier to make everything sound beautiful, the Shanling tends to obscure differences in recordings. To use an example, Chicago's Orchestra Hall and Boston's Symphony Hall sound very different in RCA's late-50s Living Stereo recordings. Orchestra Hall is dry, while Symphony Hall is downright wet, but with the Shanling, two JVC XRCDs—Reiner's Beethoven Seventh with Chicago and Munch's La Mer with Boston—the different sound of these halls was blurred by the amplifier's strong personality. Chicago sounded less lively than usual, and closer to the velvety plushness of the Boston space.
That said, both of the CDs sounded lovely, and the Shanling gave many orchestral discs a silky string sound that compensated for the up-close stridency of the recordings. Acoustic music of all types was wonderful, with impressive depth and dimensionality. Small-band jazz was particularly good, and I can recommend the STP-80 without reservation to those who listen primarily to that musical genre. Music of a raw, electric nature fared less happily. Few records are more raw than the eponymous first albums by the Clash and the Ramones, but both sounded tame. Soft, rounded guitars do not serve this music.
For me, the disc that best typified the up- and downsides of the Shanling was a twinpack of Haydn's Paris Symphonies played on original instruments by Kuijken and the Orchestra of the Age of Enlightenment, on Virgin Veritas. Eighteenth-century instruments are naturally astringent, and this 1989 recording is also a bit bright. The Shanling smoothed off the edges in an arguably pleasant way, but also in an arguably invasive way. The disc sounded really nice, but I knew that this deep, warm sound wasn't true to the recording. Old instruments are supposed to have bite.
For those who find many CDs bright and fatiguing, and who like their amplification to dim that brightness a bit, the Shanling STP-80 is a strong contender. I do not intend to be condescending. In the age-old schism between "neutrality" and "what I like," there are plenty of music lovers who will hear the STP-80 and say, "This is what I like." All the things that tubes do well, it does very well. It has a fat, juicy midrange, excellent soundstage depth (although its width is only average), and lively microdynamics—the reason that the amp is so strong on small-group jazz. It does not have the refinement of much more expensive competitors, but you wouldn't expect it to. You would have to spend quite a bit more money to hear top-shelf refinement in tube amplification.
There are other factors in the Shanling's favors. It is very quiet, with almost no audible tube rush, even when partnered with my tubed E.A.R. 834P phono preamp. Its 35 watts per channel are positively robust, and the amp had no trouble driving my 8-ohm Harbeth speakers without strain. (I briefly switched from the Shanling's 8-ohm taps to its 4-ohm taps, but found the sound glaring and unpleasant—be sure to choose the correct taps for your speakers.) Because the STP-80 is an integrated, it takes care of the sometimes-tricky proposition of matching tube components. It features automatic biasing. Finally, I have not mentioned its striking blue-lit looks, which I found very cool, although many visitors to my home looked at it as if to say, "What the hell is that?"
The most positive attribute of the Shanling STP-80 is value. It offers the most value per pound that I've heard. This amplifier is heavy—a shade under 60 pounds. I was expecting a much lighter component, and almost got a hernia when I lifted it out of the box. Apart from sheer weight, the STP-80 offers an awful lot for the price—five inputs, enough power to drive most mid-size speakers, remote control, and most importantly, a rich, romantic sound that will be the cat's meow for many music lovers. Tom Campbell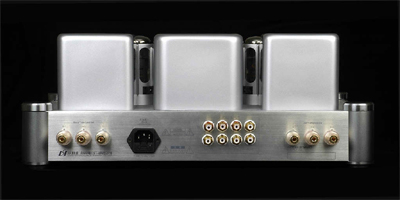 Shanling STP-80
Retail: $1750
Shanling
web address: www.shanling.com
Music Hall
web address: www.musichallaudio.com