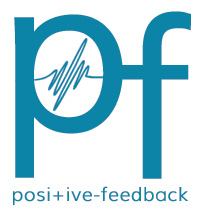 You are reading the older HTML site
Positive Feedback ISSUE 16
november/december 2004
The First Annual Positive Feedback Online's Writers' Choice Awards for 2004
Beginning at the end of 2003, PFO established its first annual awards for fine audio. The Brutus Award was established for the best that Dave Clark and I had heard in our own listening rooms during that year. You can think of it as our equivalent of an "Editors' Choice" award.
The Gizmo Award, on the other hand, was established in memory of my very good audio friend, Harvey "Gizmo" Rosenberg, and is given by me to the most conspicuous audiomaniac(s) of the year. Only one Gizmo is given per year.
This year, Dave Clark and I have extended the opportunity to recognize superior merit in the audio arts well beyond the boundaries of our experience by inviting the other editors and writers for PFO to submit two "Writers' Choice Awards" per person. Our writers and reviewers have been given broad leeway to cite excellence in fine audio wherever they find it: products, people, recordings, events, groups, etc., so that our readers can be better informed.
It is our hope that you will find the PFO Writers' Choice Awards to be helpful to you in your audio journey.
All the best,
David W. Robinson, Editor-in-Chief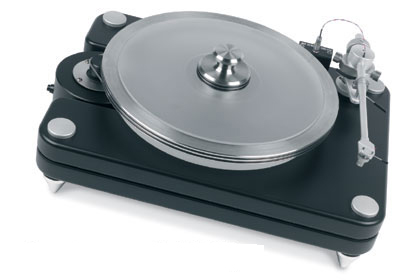 VPI Scoutmaster Turntable
It wasn't so long ago that vinyl lovers faced the imminent demise of their beloved medium. Despite the most dire predictions, however, not only is analog still alive and kicking but continuing to improve and prosper. Indeed, my first choice for Positive Feedback Online's "2004 Writers' Choice Awards," some twenty-odd years AD, is in fact VPI's Scoutmaster turntable. Priced to go at a base cost of $2400 (with JMW-9 arm), or $3900 for the totally tricked out version (sporting the highly recommended outer periphery record clamp for $500 and the SDS motor drive for $1000), one has a world-class platform just begging for outfitting with the likes of one of today's SOTA analog transducers from Lyra, Clearaudio, Benz or Dynavector.
Not to scoop the upcoming review, but the compact 19 x 14-inch Scoutmaster is no lightweight performer. (I'm still waiting for the HRX—and I expect it to be even better if only because of the 12.6" arm; that makes for a scary thought.) Designer Harry Weisfeld has largely eliminated in the latest generation of VPI turntables much of his earlier tables' characteristic mellow and slightly opaque sound. The Scoutmaster possesses simply stunning soundstaging and three-dimensional imaging; purity of tone from the mid-bass to the upper most frequencies; a vanishingly low noise floor and corresponding increased low-level resolution, especially when outfitted with the clamping system. Every record, every A- and B-side, every track, every solo, sounds remarkably different. The Scoutmaster is so resolving that it's a good bet that classical music lovers will rethink the sonic ranking of the all-time best record labels and records. (Here's a hint: the best overall sounding label comes from an island on the other side of the Atlantic and the runner-up is a lesser known American label.).
It's in the area of low-level resolution and ambience retrieval, however, that the Scoutmaster parts company with the rest of the crowd. The Scoutmaster is almost unique in its ability to capture that elusive sense of space and air between the edge of an orchestra and the side-walls—not to mention the solidity of the side-walls themselves.
Now if Weisfeld could only make the darned table Bengal proof!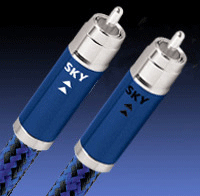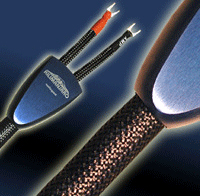 AudioQuest Sky Interconnect Cable and Kilimanjaro Speaker Cable
You know you're getting old when evaluating cables and accessories is more of a chore than fun. Yet this dazzling duo of cables from AudioQuest, one of the world's largest manufacturers of audio cables, can't go without mention. The combination of AudioQuest's Sky interconnect and Kilimanjaro speaker cable, VPI's Scoutmaster table and conrad-johnson's Premier 140 amplifier has elevated my reference system's performance to heights never before imagined. Never have the Martin-Logan Prodigy speakers ever sounded better!
So my second choice for PFO's 2004 "Writers' Choice Awards" goes to AudioQuest's perfect silver conductor and battery-biased dielectric Sky interconnect and Kilimanjaro speaker cables. Nor does this praise come lightly, since I've never been a particular fan of the sound of Silver cables (that is, until the last generation of AudioQuest cables that were a breakthrough design for the company). Simply put, this pair of cables are the best snakes ever to grace my system (and I've used quite a few over the years). Neither cable calls attention to itself—but don't mistake that for being boring. They are incredibly well balanced from the top to the bottom of the audio spectrum. They don't have a bright upper midrange that's oh so typical of silver cables, nor rolled off or exaggerated highs. They don't smooth out the music. They're far from grainy. No. The Sky interconnect and Kilimanjaro speaker cable do exactly what a reference caliber cable should do—transfer the signal as God intended.
If there is a downside to these cables, it's that the gross colorations of many components and systems will obscure the many virtues of the AudioQuest cables I've nominated. For better or worse, you'll hear laid bare all the strengths and weakness of your audio system. Specifically, high noise floor systems will obscure the cable's simply astonishingly low noise floor and transparency. Analog playback, unfortunately, is the only way to experience the cable's exquisite three-dimensionality, purity and tonality.
Yes, they are expensive. Then again, who is going to be using this duo in anything but the finest audio systems?
Honorable Mention—and one less so!
Best analog software issues: Analog Productions 45 rpm jazz/blues reissue series.
It doesn't get any better than this for analog lovers! 45 rpm + great sounding classic jazz/blues recordings + TLC = must owns.
Most disappointing analog software re-issues: Co-winners: Pink Floyd's Dark Side of the Moon and Speakers Corner/Mercury Records Respighi: The Birds/Brazilian Impressions.
Despite their much ballyhooed and anticipated releases, neither album lived up to expectations—or the sound of the original releases.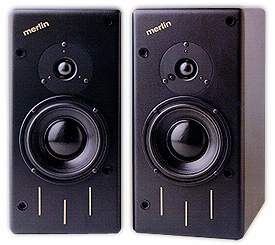 The Merlin TSM-MM Loudspeakers
The TSM-MM is a further refinement of an already top flight speaker design (see http://www.positive-feedback.com/Issue13/merlintsm.htm). This new model is not a superficial update, rather an easily discernable upgrade adding yet another level of sophistication to the sound of the TSM lineage. Mating the Merlin's with the correct source, amplification and cables will reward the listener with fantastic imaging, great resolution, and stellar sound. While the TSM-MM's sound terrific with any number of carefully selected lower priced components, one of their most wonderful attributes is their ability to sound as good as what is driving them. This upside will allow TSM's to grow with their owners system, giving years and perhaps a lifetime of superb musical reproduction. The Merlin TSM-MM's receive my most enthusiastic recommendation and my Writers' Choice Awards for 2004!
For my "Writers' Choice Awards for 2004", two Super Audio CDs (what else?). Listening to discs such as these could be the perfect respite from reading too many posts on Internet forums whining about nothing decent to buy on the format, or the poor range of quality titles available in someone's local WalMart.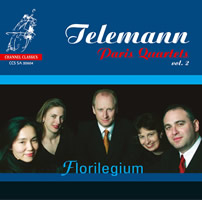 Telemann: Paris Quartets Vol. 2 - Florilegium (Channel Classics CCS SA 20604)
One of the first CDs I ever bought (I held out for as long as I could!) was a duplication of a much played vinyl set of Teldec's recording of Telemann's Paris Quartets (Nouveaux Quartors) by Frans Brüggen et al. Perhaps in retrospect a backwards move given CD's now more apparent failings. I'm happy to report that Florilegium's performance of nearly 40 years later is a worthy successor to the original, and more measured and playful. This SA-CD, styled Volume 2, incorporates the first three quartets of the second suite of 1738 (a future disc completing the suite of six is promised). For those unfamiliar with these works (hard to comprehend) these pieces are arguably the finest of Telemann's hugely prolific output. The original DSD recording here by Channel Classics' Jared Sacks is very fine and presents a warm and intimate presence with just enough sense of space. Music, performance and sound to be savoured.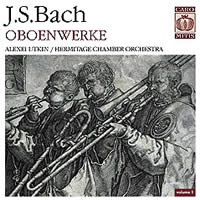 J.S. Bach: Oboenwerke, Volume 1 - Alexei Utkin (Caro Mitis CM 0012003)
As previously discussed in the bits of PFO, Caro Mitis is a new Russian label championing little known music of Russia and the established catalogue. The works on this disc (the first of now three volumes) are those written by Bach for oboe, or transcribed by Utkin for his instrument. I would hazard a guess that Bach would figure prominently on most people's list of desert island discs and the sensitive performances here by Alexei Utkin and his Hermitage Chamber Orchestra don't disappoint. The F major concerto just begs to be played over and over again. Caro Mitis has contracted Polyhymnia N.V. for all recordings and a permanent DSD kit now resides in Moscow for the purpose. This isn't currently an easy SA-CD to find but well worth the effort in obtaining a copy (along with others from the label). I suspect we'll see many labels like Caro Mitis expressly (and exclusively) championing SA-CD in the years to come.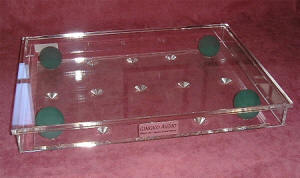 Gingko Cloud 10 Isolation Platforms
My vote for a "Writers' Choice Awards for 2004" goes to Gingko Audio for their Could 10 Platform. The Could 10 should be recognized for its novel technology, affordability, and range of applications. The Cloud 10 impressively tightened the low end and fine tuned the remainder of the spectrum when placed under my Linn Axis.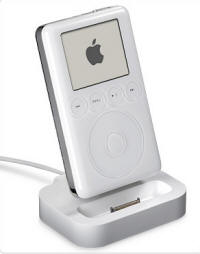 Apple iPod and iTunes
A second vote goes to the Apple iPod and iTunes software for fundamentally changing the way people listen to music. The ability to create playlists of my favorite music is phenomenal. Our audio hobby is only scratching the surface of iPod's potential as a high end medium.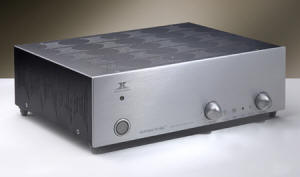 Ensemble Dichrono Hi-DAC
I heard a lot of stuff this year that I could easily recommend, and if allowed the space would suggest the Amazon Model 2 turntable, the RS Labs RS-A1 tonearm, the ATC SIA2 150 amplifier, and the excellent sounding yet bargain-priced Benchmark DAC1, but given the editorial limitation of two products, my first nomination is for the Ensemble Dichrono Hi-DAC.
The Dichrono provides a very high level of resolution, with a purity of tone and transparency that allows great recordings to sing and lesser recordings to sound lesser. It makes no sins of commission, matching excellent bass extension, tonality, and pace with very extended high frequencies that are never harsh, etched, or forward. Its midrange palpability is the best I've heard in my system, possibly better than that of any system I've heard. It conveys details in a very natural way, without throwing them at you. Other reviewers acknowledged the Dichrono's accomplishments, but were not wooed by its sound. Every component is part of a system, in which it will flourish or not. My E.A.R. amplification and ATC speakers are rich rather than lean in tone, and the clarity of the Dichrono was happily welcomed into that fold.
There are very few artists, in any medium, whose work properly invites the use of the term "genius," and of those, only some of their work is at the genius level. That the Ensemble Dichrono reflected the occasional nature of genius with respect to recording and musical quality did nothing to undermine my appreciation of its sound. Live music doesn't always woo me, yet it nearly always has a vibrancy that recorded music lacks, and the Dichrono provided this vibrancy more consistently in my system than any other source component I've heard.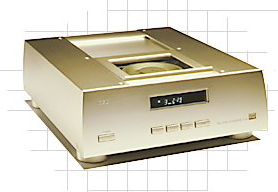 CEC TL-1 transport
My second nomination is for the CEC TL1, a belt-driven CD transport that may no longer be available, but whose performance requires acknowledgment. The TL1 weighs on the order of 40 pounds, but moves music with the ease and grace of a ballerina while demonstrating the strength and power of Hercules when demanded. I have always used stand-alone CD players because I thought, without actually testing my theory, that transports made no sonic difference. After playing with the TL1, I have changed my mind. With the TL1, details like hall ambience, attack, decay, and imaging were heightened without becoming caricatures of a live performance. Other reviewers have commented on its analog sound, and I agree, but would add that it provides analog sound at its best—sweet, continuous, relaxed and liquid at one moment and brash, full-throttled and wild at the next, just like live music. That's the ticket!
CEC currently offers only the TL51, an entry-level belt-drive transport, in North America, but a German website (www.cec-international.de) implies that replacements for the higher-end transports will be available in future. While that is momentarily disappointing, TL-1s appear on the used market and are worth ferreting out. Given its very apparent build quality, I expect that a used one will outlast many newer products. Very highly recommended.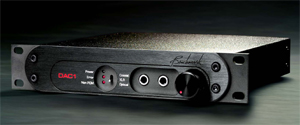 Benchmark DAC 1
With the digital world all in confusion, the folks at Benchmark had a solution
They made a black box, square, shiny and small, why it's not even three inches tall
They stuffed it with parts like op-amps for resolution, to make a bit of musical fusion
To add more cream to the musical crop, this little black box has inputs, a lot
AES/EBU, XLR and more, analog outs, and two head phones for sure
A volume control to take for a spin, get rid of that preamp for a musical grin
Its jitter reduction is par excellence, even with thousand foot cables, CAT-5 or not
Buy one and use it and don't give a hoot, from Apex to Teac the question is moot, as the transport too, will save you some loot
From web sites to print rags, they all say the same, this little black box can really do its thing
From timing to soundstage to inter-note silence, it brought out the best, the music was styling
Besides being small there's no problem at all, the bass played with impact, both stand up, electric, and all
Its sound would be heard in a dimensional hall, with fullness and roundness defining it all
Its open clear sound was very revealing, yet it's grainless and not bright, without concealing, the music in the digits is very appealing
If I had to choose for the Polar Express, I'd choose the DAC 1 cause its Santa's best
So Levinson, Krell, and those who walk tall, the difference in DACs is getting quite small
True gearheads still know who reins supreme, the table and vinyl still are the King
But if you are like me with a big Redbook collection, the Benchmark DAC 1 is a very smart selection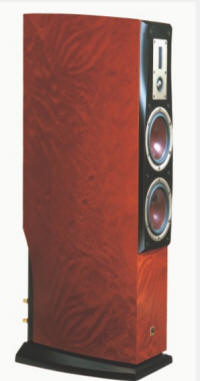 Dali Euphonia MS-4
For years one stable in my system had been a pair of Proac Response Twos. Only to be briefly replaced by a pair of Spendor 2/3s. With the Proacs retired, it was time for a new pair of speakers. Reviewer duties being what they are, I was given a pair of Dali Euphonia MS-4 floor standing speakers to spread the word about. Many times in life it is either love at first sight or love that grows over the years. Although speaker hunting, for various reasons, I came to this review kicking and screaming and not wanting to do it. But that was a far cry on how the whole process ended up.
The Dali Euphonia MS-4s are second from the top models in a large range of speakers from Danish manufacturer, Dali or Danish Audio Loudspeaker Industry. Only to be eclipsed by the top flight, Megaline, the Euphonia line are impressive in their own right. To list the design features, engineering and build quality alone would take up more space than is allotted here by a large margin. Suffice it to say that these speakers are built to exceedingly high standards. From the specially designed wide band drive units, the carefully constructed cabinets to their benign amplifier load, the MS-4's are very well equipped to deal with any and all competition from competing speaker manufacturers around the world. They are also beautiful as all get out.
Although the MS-4s have been accused by some of my colleagues as leaning on the forgiving side, that is exactly why I love these speakers. They also have not listened to them as long as I have. In fact the MS-4s are very revealing of whatever goes into them, be it electronics or software. They just don't ruthlessly slap you in the face with the information. When in reviewer mode or just plain listening for pleasure, the Dali's use audiophile tools of soundstage, dynamics and detail to bring out the music first and foremost. Instead of heaving out buckets of sonics at you it's the harmonics and precise musical timbers that rub your shoulders after a long day. When listening to the MS-4s you often find yourself saying," Yes I can hear the third violinist chair creaking or the truck passing by the church in that recording but who cares, the music is sounding too good. Although they work well with less expensive gear, a borrowed pair of E.A.R. 509 mono blocks brought out the music in these speakers to a level I thought not possible. Don't short change them when deciding on electronics. Along with their easy load, great looks, solid bass, effortless highs and a truthful yet inviting midrange, it is the music that is served first. What's not to like? My Writers' Choice Awards for 2004 was an easy one. Oh by the way, I did buy the review pair! (see http://www.positive-feedback.com/Issue14/dalieuphonia.htm for more)
To keep things focused and in sync with the number six of my 6moons site, I've limited my personal "Best of 2004" nominations to six components there. That's left a few unmentioned that stand out from among the many components I've reviewed this year. With PFO's new "Writers' Choice Awards for 2004", I can slip in two more I feel strongly should be on the very top of readers' lists shopping in their respective categories, namely non-remote tubed preamps and tube-driven one-box CD players. To wit, the...

Wyetech Labs Pearl linestage
Wyetech's preamp is unusual amongst tubed devices for its ultra-wide 950kHz bandwidth that goes well beyond all but the most "exploded" of solid-state devices. Because of superior S/N, you get speed and resolution the equal of the best transistorized units. But then you get something no transistor unit I know of can match - layered, three-dimensionally sculpted dimensionality in the soundstage and micro-dynamic jump factor and expressiveness. The Wyetech Pearl is not an overt "deep triode" tube unit at all. It eschews voicing and romance for tonal neutrality. It's special strengths are how it limits its tube virtues to soundstaging and dynamic speed while low-level detail retrieval and frequency response linearity are what you expect from superior solid-state. Harmonic decays are tube-like but in all other domains except the other two mentioned, you'd not know this to be a valve preamp. And that makes it unique in my experience and something I'm considering purchasing for myself, contingent merely on the arrival of the (non-tubed but remote-driven) Audiopax Model 5 preamp I want to hear first before making a final decision. The Audiopax I haven't heard while I'm writing this; the Wyetech Labs Pearl I've listened to for two months now and know inside out. It's built like a tank, has internally adjustable gain, is built like the proverbial brick shithouse and uses the very best of parts. At $5300, it's priced extremely fairly for what you get. The two US dealers make far lower margins than usual (which explains why there's only two dealers) while Roger Hebert of Wyetech services customers direct in those territories not covered by his few dealers. Make no mistake—lack of visibility in this case means the opposite of non-attractive. Like with his amps, Hebert has proven he knows how to design with tubes. Noise and bandwidth issues are left to lesser designers. The 3 x 6SN7-powered Wyetech Labs Pearl is the hammer and most highly recommended.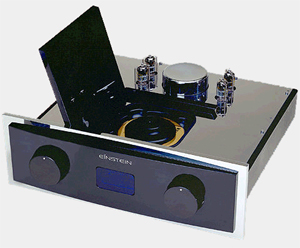 Einstein Audio The Last Record Player
Which brings me to my second nomination, the Einstein tubed one-box player called, suggestively, The Last Record Player. Top-loading Sony transport, with a very nice remote, extinguishable display, balanced and digital outs, 4 x 6922s in the output stage, a retail of $6850, a two-tone deep-chrome/gloss-black appearance and build quality to die for, this is a natural competitor to the famous Audio Aero Capitole MkII but for at least $2000 less. I'd consider the Siemens NOS tubes which the importer sells for $300/set mandatory to get the best from this CDP but once installed, you'll be rewarded with glorious tone that's not overdone or overtly voiced but simply harmonically developed. Bass is stupendous and the top end mimics why I own the $10,000 tubed Zanden DAC. While the latter is even better when driven by the Accustic Arts Drive-1, it's then also more than twice the price, never mind the need for a superior digital interconnect like the Stealth Varidig. If you don't have $15,000 but want that kind of sound which belongs to a particular school different from, say an Ensemble or Meitner, the Einstein player from Germany is one of the very few entries that'll satisfy your Jones while also making a truly stunning visual statement. My formal review will publish past PFO's deadline for today's awards so if you want more details, you gotta wait a bit but it'll be live before the year's out.
Recordings of Merit: Universal Music and associated labels
I know this is a bit of a stretch, but I have a hard time narrowing it down to a handful of recordings from which to pick. Of all the major labels, only Universal has continued to provide a significant pulse to hi-res recordings (read: SA-CD). Even though they've muddied the waters and insulted our sensibilities with their forays into DVD-Audio and DualDisc, they've kept a fairly steady stream of SA-CD releases coming; this is especially important in a year when you can count the number of Sony releases on one hand! Give BMG credit for the RCA Living Stereo releases, but no other major has come anywhere close to Universal in terms of sheer SA-CD volume.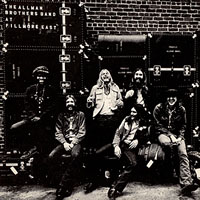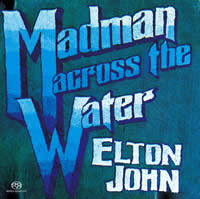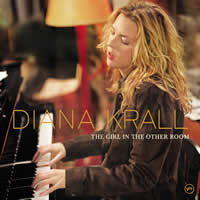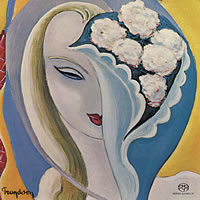 And what a fabulous year, so far! More of the really great Diana Krall catalogue reissues, as well as the groundbreaking and sonically excellent Girl In the Other Room; both superb Allman Brothers reissues, Eat A Peach and Live at Fillmore East; the excellent Clapton reissues, Slowhand, 461 Ocean Boulevard, and Layla. And then there are the Elton John reissues, especially Madman Across the Water and Honky Chateau.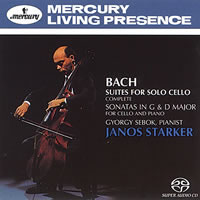 And who could overlook the stunning Mercury Living Presence releases! All of these discs are a revelation to hear when compared to their Redbook counterparts, whether you're listening in stereo or multichannel. And for all those who would damn the obvious impurity of multichannel playback, I just can't tell you how much enjoyment I've gotten from these discs in surround. In my own system, which I've spent the last couple of years tweaking for SA-CD surround, I hear virtually none of the anomalies that many in audiophile circles have attributed to these discs proper system set-up is essential! Sure, many of these discs have their warts, but even if only Layla had been released this year to finally get to hear this classic sound full-bodied and musically satisfying like never before I'd count it a banner year!
With all the naysayers out there regarding the future of SA-CD, let's hope it continues to be a part of the mainstream. While I'm convinced that it could survive as an audiophile niche market, especially with the fairly impressive flow from all the independents and small labels, It's still really good and reassuring to have a market presence from the majors. My wish list for '05? How about those long-rumored Moody Blues and Steely Dan discs, or more Verve reissues? Regardless, keep up the good work!
I am proud to announce the following two components for my very first Writers' Choice Awards for 2004 with PFO.
Without doubt, many great products have graced my living room during the preceding 12 months; and as such I do recall at least several being "benchmark" products, but since we are limited to only two submissions, I really had to take a step back and carefully evaluate each of these super components on their own individual merits.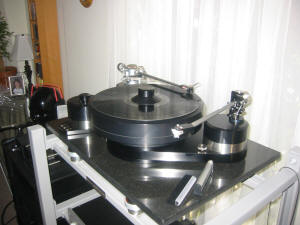 Brinkmann LaGrange turntable
Brinkmann has been making excellent components for quite some time in Germany; they don't plaster the pages of print publications with glossy ads and yet they remain in my opinion one of the last bastions of true state of the art, meticulous engineering and manufacturing right down to the last micrometer. The Brinkmann LaGrange turntable with tube power supply, Brinkmann 10.5 tone arm and Brinkmann EMT cartridge run through my E.A.R. 324 phono stage allowed me to hear vinyl like I never have before. This unit's ultimate performance and downright drop-dead gorgeous Museum of Modern Art looks never failed me once and each time I put the needle on the record it makes an emotional connection, the likes I have never experienced from any other source. Add to this the simple ingeniousness of the design which allows for on the fly arm changes and the ability to run any two arms, to the heated bearing which keeps the oil heated for precise bearing tolerances, this turntable literally turns heads. As I conclusively stated in my review (http://www.positive-feedback.com/Issue13/brinkmann.htm), this is the last turntable you will ever have to purchase, a true reference component in the strictest sense.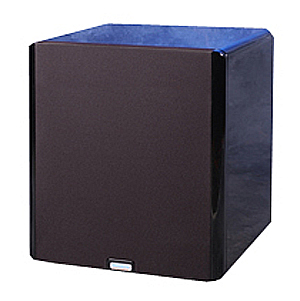 Velodyne Digital Drive Series DD-15 subwoofer
Velodyne has been at the forefront of clever subwoofer design since the 80s and with each passing generation imitators followed, but never lead the race. Following my desire to have a truly full range system many subwoofers have come and gone through my living room. The one that remained was Velodyne's ultimate statement product, the Digital Drive Series DD-15 subwoofer. The reasons for this total and defacto knockout product are the many design elements that went into this subwoofer system. A digital switching amplifier with more than 1.5kw of power; a state of the art servo control system; a massive 24lbs magnet structure with 15-inch membrane; and lastly the true coupe' de jour: a (supplied) microphone based, output to your TV screen in real time, digitally corrected room equalization system for subwoofer frequencies only make this the most advanced subwoofer I have ever had the pleasure of reviewing. So impeccably integrated is this unit in my main system that you will shudder in awe of its shear power; listening to my system with the subwoofer taken out of the loop is simply not acceptable! Not only does the subwoofer aide in extending your bottom end by a few octaves, it also manages to eliminate most room dependant frequency problems we all deal with. Anyone serious and determined to realize full frequency response from his system must not look anywhere else for a solution. (see http://www.positive-feedback.com/Issue16/velodyne.htm for more)
Until next year…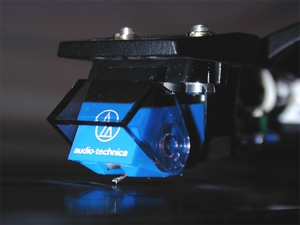 Audio-Technica AT110E Moving Magnet Phono Cartridge
No, it's not officially part of Audio-Technica's U.S. product line. Yes, it's worth seeking out on the gray market. This $60 gem is a tad bright and slightly edgy, but it provides an audiophile-level experience for chump change. Add it to a used Dual or Thorens, and for less than $200 (maybe even $100 if you hit the right yard sale) you'll have a combo that will easily thrash nearly any sub-$500 CD player.
But the AT110E isn't solely for the cash-strapped. It's an easy long-term listen that, unlike some better-known cartridges in its price range, rarely left me cold. Its highs are more extended than you might expect, and so is its bass. The midrange isn't overly sweet compared to the likes of Grado's Black and Green. Sibilance was rarely intrusive, and those who aren't overly sensitive probably won't notice.
Laid back it's not. It may not be the best choice for fans of chamber music or delicate classical pieces. On the other hand, it's performance is comparable to cartridges I've owned costing nearly four times its modest price. It also offers the best overall balance of strengths and weaknesses I've thus encountered for the price. (See http://www.positive-feedback.com/Issue15/at110.htm)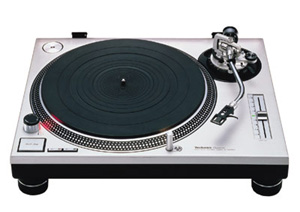 Technics SL-1200MkII Turntable
There are plenty of enticing turntable choices out there for around $550. I've owned a few myself, Music Hall and Rega models among them. The bad news: they all involve compromises. The good news: the SL-1200MkII shows no more than the competition, yet it sports class-leading assembly quality (the best I've ever seen), silky operation (think of an Acura's manual gearbox) and high resale value (because the DJ market is always booming).
It's not 'pacy' in the British sense of the term. On the other hand, it's far from dull. This disco deck that can keep the beat anytime, anywhere, on virtually any type of material. The SL is unflustered by vibration that would flummox other non-suspended tables. Its tonearm is far better than you'd expect and even incorporates on-the-fly VTA adjustability. Plus, the rock-solid quartz speed control offers a total lack of audible pitch fluctuation. Unlike cheap direct drive decks, this over-engineered workhorse (which was originally intended not as a disco deck, but an audiophile product) isn't notably harsh-sounding or unsettled.
Then there's convenience: switching speeds is accomplished at the touch of a button, without having to lift the platter and manually reposition a drive belt. Detachable headshells allow cartridge swapping in minutes... perfect for mono fans. There's even a cottage industry (particularly KAB Electro Acoustics; www.kabusa.com)catering to the small but passionate clique of audiophile SL fans, offering such goodies as outboard motor controllers, an SME-inspired fluid damper and more. The SL is far from perfect, but for $550, it's an amazing audiophile bargain—a true heirloom product that's worth an audition.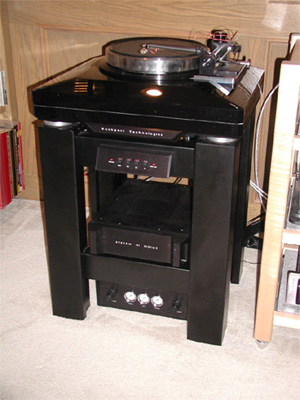 The Rockport System III Sirius Turntable
I'm the new guy on the PFO block who hasn't written anything yet. Since I've never been a writer for an audio magazine before, it feels kinda funny having a PFO Writers' Choice Awards to hand out. So I better go for a no-brainer that won't expose me too much just yet!
My choice is the big black thing that has been in my room for the last two years, a marvel of engineering that simply reveals more of the music in those vinyl grooves than any other turntable I have heard. The Rockport System III Sirius turntable is a technological tour-de-force, and is simple to use and live with (assuming your floor is well braced!) There are lots of opinions about how this turntable "sounds" (personally, I don't think it has a sound of its own)... mostly from folks who have never heard it.
I have. My take:
Music simply flows at the perfect speed, the perfect tone, with the perfect dynamics, and just happens. No noise, all music. At first you have the impression that things have slowwwed down... then you realize there is a lot more information rendered in each musical moment, and you are hearing waaaay deeper into the music. You forget about gear, and rooms, and "your boss," and just connect.
Bliss.
I love mine, and I think you just might like it, too. It has my vote as a Positive Feedback Online Writers' Choice Award for 2004.
Rives Audio Level 3 room design
The ultimate audio indulgence?
$100,000 speakers... nope! 10,000 rare LPs... not bad, but not the ultimate. There is no doubt in my mind that the ultimate audio indulgence is a properly designed, dedicated room. Even relatively modest gear will bring every recording to life in a room that gets out of the way of the music. Until you hear a room like that, it would be difficult to understand why I feel that way.
I just spent 7 months planning and building a 'clean-sheet-of-paper,' no-holds-barred dedicated 2-channel audio room designed by Rives Audio. I had done quite a bit of research into design alternatives and settled on Rives... and the result is nothing short of miraculous. It's not perfect... but it easily far outdistances any other room I've ever heard. Richard Bird and Chris Huston of Rives Audio have an unmatched combination of science and real world experience in acoustics, as well as in complete pro and audiophile listening room design
Rives offers different levels of design support, starting at less than $1000. I choose level three, which is the top level of design support, and includes two or three on-site visits. Any construction project has its challenges ... an audio room has a few unique ones. If you are going to go to that trouble... you might as well choose the right design approach. Rives believes in the diffusion approach, as opposed to absorption... 'live-end/dead-end' (LEDE) is wrong thinking in the Rives Audio book.
The results need to be heard to be believed. (My photo essay profiling my listening room design project will be published at Positive Feedback Online in the near future; you'll be able to see how this was done for yourself.)
The Rives Audio level 3 room design therefore has my vote as a Positive Feedback Online Writers' Choice Awards for 2004.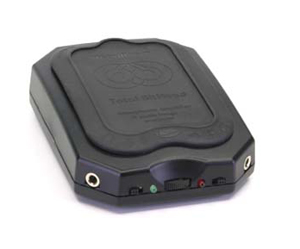 Headroom Total BitHead Headphone amp/USB Sound Card
The Total BitHead is one of those products that comes along and brings a smile to your face every time you use it. I travel a lot for work, and though I love flying, I hate the noise from both the airplane itself and the inevitable incessant gum chewers that always sit next to me. I find that listening to CDs from a portable player (in my case a Panasonic SL-280) through good quality sealed headphones cuts down the aggravation and allows you to actually enjoy the trip. The Total BitHead is a phenomenally good headphone amp, and a substantial improvement over the Headroom Little Amp that resides in my home system. Cross country non-stop flights are a piece of cake with my Beyerdynamic DT770Pro headphones driven by this amp. Though not universally praised by other headphone enthusiasts, I feel Headroom's cross-signal processing is not just a nice feature, but essential for extended listening sessions. Though very subtle, it reduces listening fatigue and makes listening through headphones just that much more comfortable.
But wait, there's more! The Total Bithead is also a USB external sound card for your computer. Watching DVDs on my IBM T41 notebook computer takes on a great comfort level when things sound this good. And, not just through the headphones. The battery operated Total BitHead (four AAA batteries) makes a superb single input preamp! I use the IBM notebook, to feed the Total Bithead (through the USB port) which in turn feeds a pair of Antique Sound Labs AV-8 tube amplifiers to drive a pair of Linn Kan speakers. This traveling "hotel theater" system fits neatly in an old Samsonite hard shell suitcase and work wonders when on the road. We've had half of our son's hockey team watching DVDs in the hotel room on the PC while relaxing between out of town tournament games. All we have left to add is a small DLP projector and we can have real "home theater in a box." All my previous attempts at a portable system like this failed due to the poor quality of the analog output of the IBM notebook and the inability of any of the small preamps I tried to play with low enough noise. Having the Total BitHead take over as the sound card/preamp is the essential part of this system, which understandably, makes a fine 2 channel music system too, whether playing CDs or music stored on the hard drive. This is one of the best audio products (designed for a specific purpose) I have ever used.
$269; for more information, see http://www.headphone.com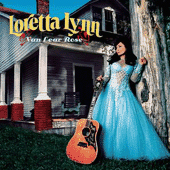 Van Leer Rose by Loretta Lynn
There's been lots of buzz about this CD, teaming up country music legend Loretta Lynn with current rock star Jack White (of the White Stripes) as producer. All the good things that have been said about this CD are true, and those who have been critical are, well, just wrong. Like other iconic voices in country music, most notably Dolly Parton (her recent Sugar Hill recordings) and the late Johnny Cash (his four American Recording releases), Lynn's voice seems to have improved with age and her music has taken on an honesty and artistic sincerity that is missing in much of what country music has to offer these days.
This is not just the best country CD of the past year, but one of the best of the past decade. Every track expresses a deep personal tale, told in a fashion that was once the hallmark of great country music. Though not an audiophile demonstration disk, the sound quality is fine and does justice to Lynn's vocals and the musicians supporting her.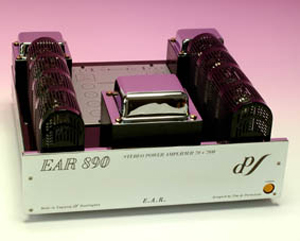 E.A.R. 890 Stereo Amplifier
Designed and built in England and sporting eight KT90 tubes, this stereo wonder is an audiophile amplification blessing of the highest order! It is smallish and stylish and includes cutting edge technology and real designer thought and follow through from the easy to get to and lighted turn on button to the volume controls on the back. It is an ergonomic triumph and will slip easily into any setup, whether single ended, balanced, 4-16ohms, spades or bananas, use as mono block or stereo, and more. It's 100% tube power, very minimum feedback, 100% class A, and runs full out in tetrode push pull. At $5000, it's not exactly inexpensive, but it replaced twin Pass 600 mono blocks in my reference system which sold for $16,000 and sounds superior and vastly more mellifluous.
Sonically, you get 70 fabulous slamming watts per channel at less than 1% distortion and more on demand. I'd guess it will do 110-125 class A watts per channel before clipping which it does as elegantly as fine champagne. It is so very happy running my Avalon Eidolons from delicate airy pianissimos to magnificent fortes. Sound stage and depth are state of the art and definition is superb. Plus, the amp is nigh colorless. I have no idea what it sounds like. It defines neutral. I'm yet to attribute any note of coloration to its output. Running all the time in class A and using specially selected and robust KT90 vacuum tubes is the trick I think, but I don't care. It's state of the art in my play book and my first choice as component of the year. (See http://www.positive-feedback.com/Issue9/ear890.htm)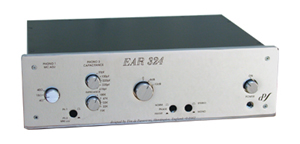 E.A.R. 324 Phono Stage
Here is another ergonomic and sonic triumph from E.A.R. and the boys in sunny England. This is a solid state, one elegant box wonder that sounds like Seinfeld, nothing at all. It combines neutral and mellifluous in a way that lets phono cartridges bloom and strut their stuff. It is designed with every kind of adjustment [mostly right on the front] and two phono inputs and offers single ended and balanced outputs. It is so very beautiful to look at in its chrome finish and works like a Swiss watch. Plus, it's very, very, quiet.
It also transports the listener to the best that phono can be. The 324 does not seem to mind it has transistors on board and imitates ALL the best qualities of tube stages without the added noise or colorations. I don't know how E.A.R. does it, but it bests the PHD, Trumpet, Pass XONO, and Art stages by a significant margin, a very significant one I promise you. I've used it for a year and am yet to identify a flaw or a competitor. At $4000, it's not low cost, but it may be your lifetime purchase. I have not found a cartridge, MM or MC, it can't maximize and it puts out a ton of gain. It's not very power cord sensitive which tells me its ultra well designed. It also does not need special footers or suspension treatment. The 324 is a plug and play wonder and one size truly does fit all. It's another state of the art design and my choice for product of the year. (See http://www.positive-feedback.com/Issue6/ear324.htm)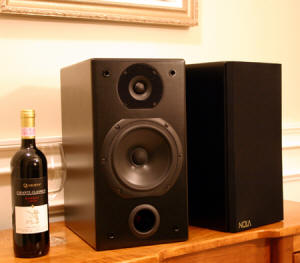 The Mini Loudspeakers by Nola
This was the first new loudspeaker from Carl Marchisotto's new company, Accent Speakers Technology Limited. It is based on a previous design for another company. Upgrades for this seemingly simple two-way design were a new and improved 1-inch silk dome tweeter plus a new crossover design. The new crossover design is the second time the crossover has been upgraded from the original design.
Here is one of audio's premiere designers tweaking/upgrading a low priced system to sound better than any other I've heard in or near its price range. It is perhaps unique for a designer to continue to improve his lowest cost model after he has done the same for his top model at over a hundred thousand dollars per pair!
What is received for the less than seven hundred dollars per pair is a typical appearing bookshelf size loudspeaker system that sounds almost as good placed horizontally as vertically. That alone is not common. Even rarer is a tweeter that seems to have no significant fault and is flat to beyond 20kHz while being audibly unrevealing of its crossover point/region. Transient response and macro and micro dynamic response is excellent for such a small system. I should add that its midrange is simply musical and that no upper bass fullness is added to compensate for a lack of true deep bass extension. Use alone as a starter pair, it is lacking only the ultimate fullness and sense of power in the bottom octave and a half of the deep bass range. Add Nola's outstanding and very detailed subwoofer, the Tbolt, and a truly full range loudspeaker system is the result. Add a few more of the Minis and an outstanding home theater system performing far beyond its price range expectations is created. Remember that placement is not critical and true bookshelf positioning can be used. Outstanding performance at a bargain price is still available in the audio world. (see http://www.positive-feedback.com/Issue15/nolamini.htm for more)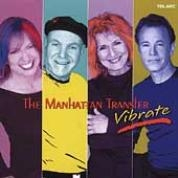 The Manhattan Transfer, Vibrate (Telarc SACD-63603)
Take a group of vocalists that are able to turn out a number of fine solo albums on their own, put them together for more than thirty years and this is what can be achieved. No surprise really; after all they have been able to earn Grammy awards both for popular music and jazz. Toss in excellent accompanying instrumentalists and recorded sonics so good that if you adjust your home theater loudspeakers correctly, you are almost there with the Manhattan Transfer.
Instead of sampling the "show off" selections, go to the more subtle ones and see if the group is so attuned to each other that they can approach recording perfection. Try the title song, "Vibrate," "Embraceable You." "Come Softly to Me," and "I Met Him on a Sunday." If these are not done as nearly perfectly as you have ever heard, let me know what group has done them better. Is this the pinnacle of their recording career? Let us hope for at least a few more similar efforts.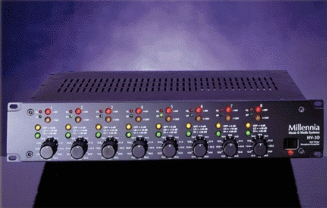 Millennia HV3D
John LaGrou's eight-channel Millennia HV3D microphone preamplifier defines not only the current "state of the art" in mic-pre design and sonic clarity. It defines a new degree of rationality for ease of use and confidence in recorded outcomes.
The confidence I allude to here is the relaxed self-asurance that allows "on location" recording engineers to know, with advance understanding, that settings selected on the HV3D will deliver non-overloaded, ambiently-delicate instrumental and/or vocal signals. Except for spectacular final recorded results, nothing is more important for live recording work. Confidence that one has "locked in" the musical quarry allows any recording engineer to carry out his best work.
The Millennia HV3D is configured with XLR balanced inputs for both 48 volt phantom powered mics and for 130 volt DPA (formerly B & K) microphones. Fully balanced signal paths are driven by a hound's tooth clean "minimum amplifier topolgy" that is utterly inaudible. This machine inverts the cynical adage, "garbage in, garbage out." The HV3D delivers no grunge, only sonic glory with input gain levels calibrated in 36 steps at 1.5 dB. In twenty years of using mic pres, the HV3D offers the most impressive, least difficult, and by far cleanest signal path I've worked with. The sonic outcomes it delivers are astounding. My admiration goes to John LaGrou for creating the world class Millennia HV3D.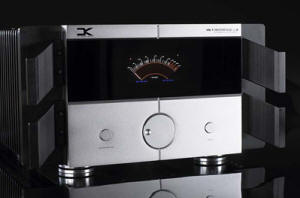 DK Design Group VS-1 Mark II Integrated
When the PFO Writers were asked to name the "most significant product you heard this past year" the choice was a no brainer for me. From the very first time I heard the VS-1 to right this moment (I am listening to my personal VS-1 as I write this), I am still in shock and awe of this component.
If the VS-1 just did an adequate job as an integrated, given it's stunning good looks and overall design, at the cost of $2995; it would still have been a significant achievement. The fact that it has a wonderful mastery of any music played through it, turning each playing into a live performance of stunning realism makes it the best value of this year and perhaps many past ones.
The VS-1 exhibits sheer power, dynamics and a degree of delicacy that it unsurpassed in this price range. I can't think of any component that passed through my listening room that impressed me more than the VS-1 Mark II. (see http://www.positive-feedback.com/Issue15/dkvs1.htm for more)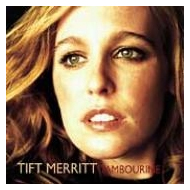 Tift Merritt, Bramble Rose (Lost Highway, #170273)
Many people are familiar with or have discovered Tift Merritt through her new release "Tambourine". But I go back to her debut album "Bramble Rose" for real listening pleasure. Actually the two records couldn't be more different. While "Tambourine" is good, it represents a morphing of country rock into pure rock while packaging Tift into a glamorous star. "Bramble Rose" on the other hand is pure country rock with outstanding engineering, production, and acoustics. Tift wrote every song and plays rhythm guitar throughout, showcasing her considerable talent.
I am not a fan of country music but after discovering Alison Krauss some time ago, I have come to appreciate fine music in all it's forms. Tift Merritt certainly makes this genre worth a listen. Each song is a story told with emotion and backed by fabulous music with unique structure and composition. Most songs are to her lovers present or past, of love lost or remembered; and all of them make you wish she was singing to you.
This is easily the best recording I have heard this year. I almost feel the day is not complete without listening to at least one cut from it. Right now, "Supposed To Make You Happy" is haunting me through the next room. If you like getting truly involved with your music, give "Bramble Rose" a listen.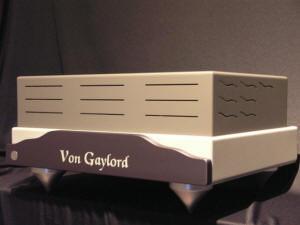 von Gaylord Audio two chassis DAC
The von Gaylord Audio two-chassis DAC ($10,000) arrived after last spring's HE2004 East show and really took me by surprise. I already owned vGAs Music Reference one-box solid-state DAC ($5,000) and, while I preferred it to everything in it's price class, I couldn't say the same when comparing it to more expensive DACs, i.e., the Zanden Model 5000, the Weiss Medea, the Dodson 218, the Gryphon Mikado or the Lavry DA924. The first, and lasting, impression of the prototype solid-state vGA two-chassis model (now in production) was of such even-handed naturalism that I'm tempted to proffer the comparison I shied away from above—I know first hand the vGA two chassis can best at least three of those worthies. Certainly there are many things to admire in the worthies—I consider all to be on the short list of the best relatively affordable DACs (the Gryphon and the Weiss push the price point a bit). What sets the vGA apart is its frequency integration and coherency, its utter lack of hype. The vGA performs its Class A act without the least bit of sensationalism, leaving you to relish textures and refinement. It even made the Zanden sound like hi-fi, and, if you know the reputation of the tubed Zanden, that's saying a lot. If the vGA errs, it is on the side of excess refinement and subtlety (imagine that being a sin!) at the expense of slightly diminished dynamics and low-end authority. I find it perfectly suited for classical and small jazz ensembles—just my cup of tea—and I haven't met the DAC yet that makes me think of sidelining it.
The vGA has half-a-dozen chips on its board (what vGA calls "multi-chip-combination") and commingles them for a blended effect. Most DACs use just one of the currently popular chips and they reflect the chip's signature—thus their sound resembles other products employing the same chip. The vGA sounds unlike any other product. It has two discrete power supplies, one for the digital and another for the analog section, and the left and right channels are in separate modules on the board—a true dual mono design. The vGA two chassis processes standard Red-book digital—no upsampling or other fancy techno—stuff. It comes with a high-quality detachable umbilical, whose length can be customized, and provides for RCA input/output only.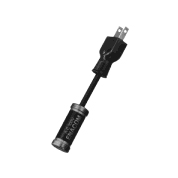 Harmonix Enacom AC Filter
The Enacom AC Filter ($85) is a passive device that plugs into any handy outlet and works in parallel to your main power. Its simple circuit consists of a high-quality capacitor inside a solid copper barrel with a short umbilical ending in a two-prong AC cord. The Enacom AC has been around a long time. I never tried it before because, frankly, I've not had good experiences with budget AC power tweaks. Then, in the course of my recent survey of the Harmonix product line, it was suggested I give it a shot.
When you put in a Harmonix Enacom AC Filter, especially if it's your first Harmonix product, you will notice a sudden infusion of body and fullness. Soon after you'll perceive the treble is less prominent and aggressive and that the low bass is subtly reduced, but more articulate. Treble noise, grain and other artifact move out—purity and body move in. These are the same effects I hear with other Harmonix products, so I'd venture to say the device also has some of their signature tuning. Nice stuff, and you can't beat it at the price. I use it mostly in the duplex wall outlet of one of my dedicated lines. For a stronger effect I plug it into one of the power conditioner's outlets. The Enacom AC Filter is my choice for Budget Tweak of the Year.
Take note that the circuit is not patented—some manufacturers recommend its use and others build it in. When I brought one over a dealer's house, it did its nice little thing, besting a parallel conditioner from another product line. A month later I came back and did the same experiment, but this time the Enacom made no difference—apparently, the conditioner manufacturer had incorporated the its circuit into his product. So, depending on what else you have, the Enacom AC Filter may be redundant, but you won't know 'til you give it a try.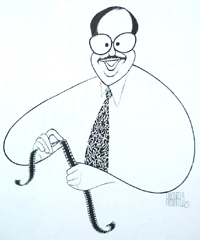 Robert H. Levi
In setting down at my desk pondering this idea, a lot of gear went through my mind. One thing that stands out though is not gear at all. It is what Bob Levi has done for the LA-OC Audio Club (see http://laocaudiosociety.com/). Although I have yet to attend one of his meetings (Keep sending those emails Bob, one of these days I will attend. This year I am going to try to make it to your annual Christmas party), Bob has done some incredible things with this once fledging club. With Bob's leadership, talent, industry connections, and general stick to it and "can do" positive attitude, he has brought this club out of the closet and into the mainstream. Look what he has done: Presentations by Richard Vandersteen, Bill Low, Manley Audio (to name a few), god knows how many incredible giveaways, and now a Jazz event that is going to be recorded at his home by Blue Port Jazz for the annual Christmas party-—WOW! If anyone has had a chance to listen to one of Blue Port Jazz's (see www.blueport.com )recordings you are in for a real treat with their delicate, lifelike, and intimate productions. Jim Merod and Steve McCormack truly know how to get it right.
Being the founding president of the California Audiophile Society (CAS) which I had great hopes for, I know how hard it is to create a "legitimate" audiophile club where its main goal is to educate audiophiles, bring new audiophiles into the fold, and promote the industry. All of which were my goals of CAS. Unfortunately, wanting to do something and having the time, commitment, and the help to create such a club is something else—for me it was simply too much. I truly admire Bob for what he has done—my hat is off to him. So, with that being said, I elect Bob Levi President of the LA-OC audio club the "Writers Choice Award for his timeless energy, commitment, and philanthropic contributions he has given all audiophiles in Southern California. Once again Southern California is on the audiophile map! Thanks, Bob.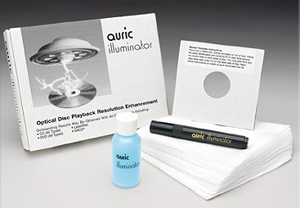 Auric Illuminator
Now for my equipment choice. The Writers' Choice Award should go the Auric Illuminator. What this little kit can do for a mere $40 is unbelievable. I have to admit at first I was skeptical, and I let it set on the shelf for a few weeks before I tried playing with it. Yea, like other audiophiles I have painted my CDs green, stuck labels on them, waxed them, and even put green solid disks on top of them—I even tried demagnetizing them as well. Other than entertaining my wife where she has so much fun in reminding me of the quote P.T. Barnum once stated referring to his new spectacle called the circus (much like our audiophile circus in some cases) he states, "That there's a sucker born every minute," for the most part I have had some limited success with the fore mentioned tweaks. I was beginning to think maybe my wife IS right? Then came along the newest and greatest CD treatment system. "Step right up for the Auric Illuminator."
Is PT Barnum or my wife right? Not in this case, although at first I was not sure. I mean, here I am putting goop on my CDs and wiping it off, and instead of painting the inside and outside edges of my CDs green, I am now painting them black along with the inner inside label. Hell..., as recommended I am not only treating the side of the CD where the data is located, I am now cleaning the label side as well. Now, that gave my wife a chuckle until she heard it for herself. Yeah, she heard a difference. Although she can't put it into audiophile terms (I guess that is my job or neurosis), she did say it "sounded more real." So, what did I hear? I heard less edge and grain, better imaging, a larger soundstage both width with depth, and better air and delicacy with regards to that elusive high end which many times is the bane of digital reproduction—all of that for only $40. When we as audiophiles are willing to spend hundreds, if not thousand of dollars to improve our audio or home theater rigs by what many times translates as miniscule progress toward that end goal of audio nirvana, the Auric Illuminator is a rockin bargain! Why? Because it works. No audiophile should be without it.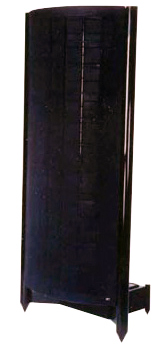 Soundlab Loudspeakers
Soundlab Speakers for their breakthrough in engineering, providing an additional 9dB of efficiency in the M1, A1 and U1 models for 2004.
Soundlab has been in business since 1978, representing the best of what electrostatic speakers are famous for. The top of the line Soundlab has always been a single driver design, capable of delivering 24Hz to ultrasonics while providing life size images with their Distributed Bass Resonance core and membrane.
This year marks the culmination of seven years of research by Roger West, resulting in the release of a newly designed speaker core and matching power supply that provides an additional 9dB of efficiency. Reliability is improved and upgrades may be applied to older models, protecting existing customers' investment.
A lowering of the amplifier requirement is the most obvious benefit to Soundlab's new design. Consumers may find a high quality 150 watt amplifier will serve them, where previously a 750 watt amplifier would not have been considered excessive.
Could this be something for nothing? It would appear so!
In summary, the new Soundlab configurations provide improved sound, improved reliability and—thus far—no price increase (although one is certainly merited).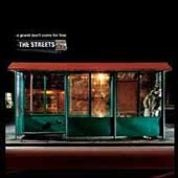 The Streets' A Grand Don't Come for Free (Explicit Content Version), Locked on LP, released by Warner Music UK. Source, United Kingdom, ordered via internet.
This album is an evolution of Mike Skinners two step garage music from Birmingham and later London. He began at age 15 with a few tracks in the late 90's. This new release follows the LP, Original Pirate Material which I prefer musically, especially the cut "Has it Come to This?" Unfortunately it does not qualify for nomination as it was released prior to 2004.
A Grand Don't Come for Free is a double LP containing eleven cuts that tell a story from beginning to end. Mike has lost a thousand quid and along with it, the belief that his friends have stolen it for gambling or such. This plus a short bit about a girl combined with his fear and passion tell the story of what really happened to the cash by albums end. Perhaps I am a bit over the top suggesting this at the 12th hour of the deadline, but I grow tired of audiophile recording nominations that lack the energy and creativity that moved us to purchase high end equipment when we were young. This album reminds me of the uncertainty of youth and my own moments of doubt about my friends. Its' worth listening to once, if only to open an avenue back to where we all once stood.
If your stereo won't allow you to listen, perhaps it needs work. We have no hope of drawing today's youth into our circle of passion if we only spin only audiophile discs.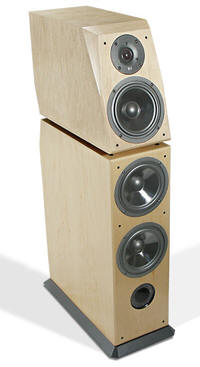 Von Schweikert VR-4jr Loudspeaker
Two things that define this amazing speaker; value and audiophile performance. These two words are seldom used in the same sentence when describing things audio as audiophile performance is generally accompanied by an astronomical price tag. While at $3995/pair, they may not be inexpensive, consider that this is one of the most transparent, revealing, and neutral loudspeaker I have experienced at this price. Then throw in the fact that this is a time aligned and phase correct design that throws up an amazingly deep soundstage with awesome clarity and separation all while effortlessly extending down to 23Hz meaning that a separate subwoofers are not necessary to achieve subsonic bone-jarring bass!

Eichmann eXpress 6 Series 2 cables
The same two things that define the 4jr define these cables. The eXpress 6 Series 2 family of cables brings neutrality, transparency, and performance at an unheard of price. The power cord at $300 in 2M length is the best power cord I have ever experienced in the under $1000 price range. The speaker cable equipped with the Bayonet plug at $335 for a 2.5M pair is the best speaker cable I have ever experienced in the under $1000 price range. At $225 for a 1M pair, the interconnect is the best I have heard at this price. The Digital Coax cable at $90 for a 1.5M length is the best digital cable I have heard in the under $300 price range. This is what I call affordable audiophile performance!
(see http://www.positive-feedback.com/Issue16/eichmann6.htm for more)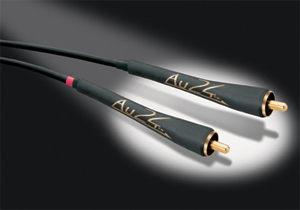 Audience Au 24 Cables
Richard Smith's diminutive coaxial Audience Au24 cable system provides the most natural and relaxed presentation I've ever experienced in my system, yet it sacrifices nothing in detail. The words resolute and detail are often used as code meaning "bright." None of that here: every detail is present, from a front seat cough to the acoustic signature of the recording space. I have never heard such resolve without that "in your face" glare or forwardness. Moreover, their ability at resolving detail down near the noise floor is breathtaking. They are both darkly quiet and explosively dynamic, making them unrivaled in my experience at the rendering of microdynamic shadings. Macrodynamic presentation is equally spectacular at 50dB or 90dB playback levels. Listen for this attribute with other cables. Typically, dynamic scaling diminishes right along with the volume setting.
Their timing is near flawless. They offer no obvious disparities across the entire spectrum. Everything arrives coherently, yielding an unbelievable sense of "pace" and "drive." To that end, they have an almost organic balance, as their interpretation of timbre is astonishing in its naturalness. They have the ability to recreate a full and realistic soundstage, not disproportional or exaggerated. They are simply the most "honest" sounding cable system I have yet to experience in my own system. More than any other cable system I have encountered in my home, they get out of the way and effectively communicate the inherent message of the music.
I have used many brands of cable over the past three decades, including, but not limited to; Monster (the entire gamut of their products), Fulton, Polk, Cardas, JPS, D.H. Labs, Kimber, MIT, Audio Quest, Straight Wire, Herron Audio, Transparent, Goertz Alpha-Core, Silver Audio, Silver Circle Audio, Analysis Plus, Harmonic Technology, and now, the Audience Au24's. While I am able to note the differences every cable makes when inserted into my system, the Au24 marks the most fundamentally musical shift in performance I have yet to experience. In addition, that transformation has been universal in my experiments across equipment with price tags ranging from $200 to $8000. Don't let these skinny little blue cables escape your attention. These are world-class cables that, given the price tags of some of their portentous peers, represent an excellent value as well.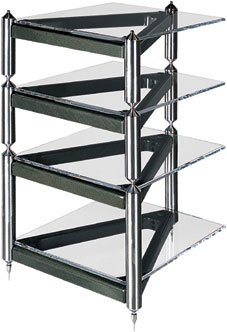 The Grand Prix Audio Monaco Modular Isolation System
The Monaco's affect on overall system performance is, in a word, breathtaking. The improvements it wrought were so significant, it sounded as if I had upgraded every component in my system. We are talking about a scale of performance enhancement I would have, prior to its insertion, believed unattainable by merely changing or adding one component. Its benefits come in three primary categories; resolve, timbre and space.
The noise floor is significantly lowered, presenting music from a "darker," quieter backdrop. Musical speed improved to a remarkable degree as well. Transients and microdynamics are recreated with a greater deftness and alacrity. Individual instrument attack and decay becomes ridiculously clear and accurate, recording permitting.
Soundstaging and imaging improved in both size and specific focus. I could clearly hear further "into" a performance, with recordings now offered with a much more expansive and clearer sense of the space and air around instrumental voices. Performers and instruments are further liberated from the speakers, creating an even more vivid sense of "being there." To use a photographic analogy, it was as though I had moved from a Kodak Instamatic to a Leica.
Timber became more truthful in a number of manners including reduced stridency, diminished grain, and greater stability of pitch. Pounding pianos, blatting trumpets, resounding drums, plucked and bowed strings all carried a renewed sense of "rightness" about them. Combined with the improvements found in resolution, this more balanced timbre allows for greater musical clarity and a deeper view into the musical message of any source I played whether that be vinyl, Redbook CD or any manner of hi-rez aluminum (DAD, DVD-A or SACD). Though no one could mistake this gorgeous looking, sonic stunner as cheap at $3,795, in my opinion, there is no other way to attain the dramatic degree of improvement it offers for a similar investment.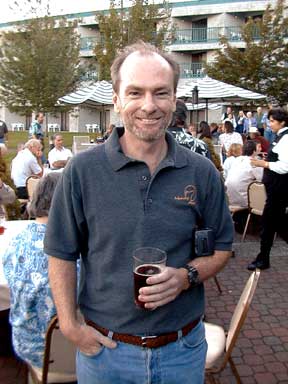 My nomination for PFO Writers' Choice Award: Ron Welborne and Al Stiefel for organizing and producing the 2004 Rocky Mountain Audio Fest.
To quote David Robinson: "The setting was terrific, the rooms were decent (for show rooms, eh?), the food and drink were outstanding, and the collection of exhibitors had something for everyone."
This was one excellent show. The venue was perfect, the exhibits were many and varied, the seminars expert and well-attended, even the weather couldn't have been any better!
For an audiophile this was the proverbial candy store. Everything from flea-powered SETs and horns to megawatt solid state systems. High-Res digital and analog were everywhere. Good food and drink close by. A weekend not to be forgotten.
Everyone I talked to, including manufacturers, dealers, show-goers and press, really enjoyed the show. Why? In my humble opinion it had the right mix. Just enough equal parts of fun, great gear to listen to, access to the designers of said gear, seminars that actually meant something, great live music, great people, and did I mention - fun? Everyone was definitely having fun, even if they were working.
What was the coolest part? There was a palpable buzz in the place. Camaraderie. The feeling grew and grew so much that by Sunday morning everyone was asking "do you think they'll do it again next year? I hope so". I hope so too.
I can't think of a better way to spend a weekend.
Bravo Ron and Al—A superior effort that will not soon be forgotten!