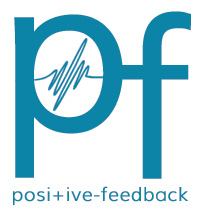 You are reading the older HTML site
Positive Feedback ISSUE 16
november/december 2004
Your Choice of Musical Styles for the Holiday Season
by Karl Lozier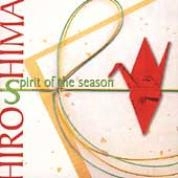 For contemporary popular music lovers: Hiroshima's, Spirit of the Season (Heads Up HUCD 3089)
Most of the selections are old-time favorites like "Silent Night," "White Christmas," "Rudolph the Red-Nosed Reindeer," "Little Drummer Boy," and others. Though they are played with different arrangements and unusual instruments like koto, congas, steel drums, and synthesizers, they are easily recognizable. This CD is upbeat, unusual, and contemporary. Its sound quality is excellent, though the synthesizer, bass, and drums are overemphasized at times.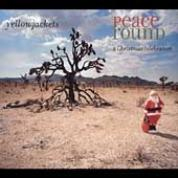 For jazz lovers: Yellowjackets, Peace Round (Heads Up HUCD 3090)
Except for one selection, these are all well-known holiday songs. On the first few selections, the traditional jazz arrangements feature tenor and soprano saxophone. In many selections, the synthesizer bass is a bit fuller and louder than ideal, a production choice that has recently become popular. On "Have Yourself a Merry Little Christmas," the piano playing is extremely well done and appropriately arranged, often together with tenor saxophone. So it goes with a number of tracks. The sound quality is clean, clear, and naturally detailed, like all of Heads Up's recent studio recordings.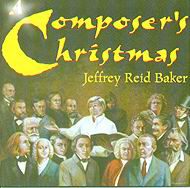 For classical music lovers: Jeffrey Reid Baker, A Composer's Christmas (JRB-CD-2001)
This first release on the JRB label is still a real treat for classical music lovers—actually a double treat. Each of the eighteen selections is performed in the style of a different well-known composer. Do not look at the back cover or liner notes before playing this delightful recording. Listen, enjoy, and write down your guesses as to which composers' styles are being imitated. The piano and other keyboard instruments played by Baker are recorded with full, rich, and enjoyable sound. You will find yourself playing this fun-filled recording whenever a classical music lover is visiting. You may have to order the disc from amazon.com, or direct from jrbrecords.com.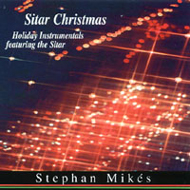 For exotic instrumental lovers: Stephan Mike's Sitar Christmas
This is not a solo sitar recording. Aside from sitar, featured instruments include synthesizers, a wide variety of percussion instruments, and guitar. The selections include ten well-known seasonal tunes. Though the atmosphere of the India/Pakistan region of the world dominates the recording, there are many touches from other parts of the world, most noticeably music of the islands. The disc has a room-filling sound, with the now-common overemphasis of the bass range of the synthesizer. The recording is detailed, pleasing, relaxing, and appropriate for holiday season listening pleasure. In most parts of the country, it will need to be ordered direct from cdbaby.com. For information on Stephan Mike's other recordings, go to www.stephanmikes.com.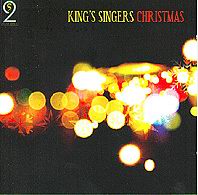 For vocal music lovers: King's Singers Christmas (Signum Records SIGCD 502)
This CD has twenty-five selections, a mixture of well known and lesser-known Christmas songs, with an emphasis on favorites from the British Isles. The King's Singers are among the most recorded vocal groups in the world, and enjoy a very high reputation. The group consists of two countertenors, one tenor, two baritones, and one bass. Here they are clearly heard at their sublime best. There is no accompaniment, and the selections and arrangements are not of the show-off kind. All is beautifully subtle, with the recording atmosphere reproducing the setting of St. Michael's Church in Highgate, U.K. Available from ArkivMusic.com or amazon.com.