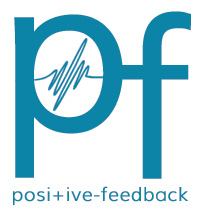 You are reading the older HTML site
Positive Feedback ISSUE 16
november/december 2004
Robinson on SACD
by David R. Robinson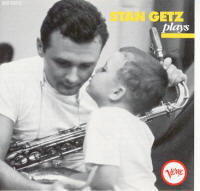 Stan Getz: Stan Getz Plays - Verve Japan Supreme Sound Series SACD (JSACD) Verve UCGU-7036
It's been TOO LONG since I had the time to publish a music review! I don't have the time now, but I do want to bring the attention of PFO readers to a fine set of Japanese jazz SACDs by Verve, entitled their "Supreme Sound" series. There are ten titles in the series currently (check out www.hmv.co.jp/fl/index.asp?fcategory=5&fgenre=23&fstyle=6 for a list). These discs are not cheap ($32.00 or so at HMV Japan, plus s/h; $42.99 plus s/h at Red Trumpet)…then again, neither are 45 RPM LPs, eh? Reference quality SACDs and LPs can indeed cost some fairly serious bucks. What you get with the Verve Supreme Sound series of SACDs is a set of remasterings that are supposed to be quite purist in their execution: straight from master tapes to DSD without any messing around or bogus PCM "processing" (from which, good Lord preserve us!)
I am not certain about the signal path employed in this series, nor the chipset used, but my initial take on them via my SACD reference playback system of the EMM Labs CDSD transport and EMM Labs DAC6 D/A is that someone's doing something very right here. Take this as a PFO Editor's Alert: The Verve Supreme Sound series…is!
As a sample, I thought I'd share my response to one of the titles in this line that a writer at Audio Asylum's Hi Rez Highway (www.audioasylum.com/forums/hirez/bbs.html) asked me about: Stan Getz's Stan Getz Plays.
First off, I'd have to say that I really enjoy Getz and his lyrical, melodic approach to the sax and jazz interpretation, though I also have room in my heart for Coltrane, Rollins, and Desmond. Since I enjoy his work so much, you'll have to make allowance for my bias in his favor. I ordered this SACD sight unheard, because I trusted the artist....
The recording is mono, which may turn some people off right there. I enjoy good mono...the melody, tonalities and timbres can come through without a problem in mono...but other listeners are lost without soundstaging and dimensionality.
I found the recording to be somewhat less rich and warm harmonically than the Getz/Gilberto in most tracks. (Note, though, that track 7 shows a somewhat richer sound; it would be interesting to know what changed here.) Then again, the Getz/Gilberto is rightly considered to be one of the great jazz recordings in audio history... it would be hard to top it. The sound of Plays is clean and clear, and the backing group (Jimmy Raney on guitar, Duke Jordan on piano, Bill Crow on bass, and Frank Isola on drums) is generally well balanced with each other, and with respect to Stan. (An exception, for example: track 4, where I could wish that the drum kit had been eased forward a bit.) Their supporting performances are contained, polished, and understated. Not everyone likes that, but I thought them to be a fine group, well integrated with Stan's jazzic understanding and expression.
Track 9, "Thanks for the memory," the old Bob Hope stand-by, was a favorite, as were track 1, "Stella by Starlight," and track 10, "Hymn of the Orient", which had some very nice "jump."
The transfer to DSD seems very cleanly done; the SACD layer is better than the CD layer (no surprise at all), though the CD isn't bad for Red Book on this hybrid disc.
There are 11 songs on the SACD. For the most part, this is "Getz down and Getz mellow": lyrical stuff, and melodic, with the occasional swing piece tossed in. Stan does a lovely job on the more up-tempo numbers; the more laid back pieces will bring low lit jazz nightclubs to mind immediately.
In conclusion: fans of Getz will enjoy this SACD a lot, mono and all. Getz is great; his backing group is empathetic; and as late afternoon to late night music, this is fine stuff.
Music: 9/10
Sound: 8/10
Performance: 9/10
And please…all SACD lovers should consider this an invitation to check out this excellent line of fine jazz titles!
For more details or to purchase a title in the Verve Supreme Sound Series, contact:
Red Trumpet online - they're doing a good job of trying to carry Japanese SACDs these days, and deserve our support (particularly if you happen to live on the East Coast). You can do a search in the Music section using keywords like "Getz Plays" to bring this up. I should note that Red Trumpet's track listing for this title (same item number as listed above, and costing $42.99) only shows eight titles; the JSACD that I have in my hand most definitely has eleven tracks on both the SACD and CD layers. Red Trumpet also lists this SACD as a multi-channel... which the JSACD is not. I don't have an answer for this discrepancy at the Red Trumpet site. You might call them to inquire or to order: 877. 733. 8786.
web address: www.redtrumpet.com
To see/order the complete set of Verve Supreme Sound SACDs, you can also go to HMV Japan:
web address: www.hmv.co.jp/fl/index.asp?fcategory=5&fgenre=23&fstyle=6
Make SURE that you click the "English" link at the bottom of the page if you don't read Japanese! You'll pay a definite sum for shipping, which is by air freight, but I've never been anything but pleased with the service from HMV Japan.