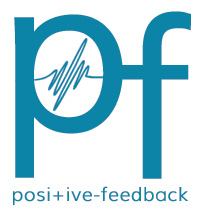 You are reading the older HTML site
Positive Feedback ISSUE 16
november/december 2004
Rocky Mountain Audio Fest: Photo Essay, Part 2 (page 3)
by David W. Robinson
All show photographs and image processing by Robinson.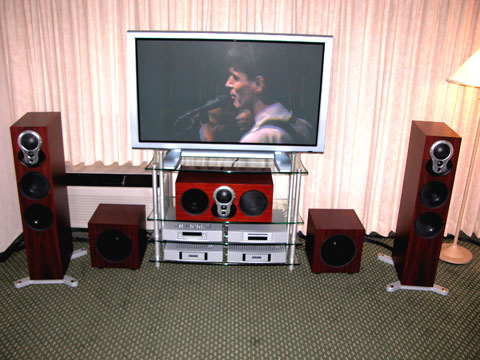 Now here's some fun! Somehow, at every show that I've attended over the years, the Linn room has always got great audio/video, with real music happening. (Sad to say, bad music is still too common at audiophile shows… variants of "Tibetan Yak Music" as my old friend Mike Pappas likes to put it.) The Linn home theatre room was featuring a complete surround system with video, doing a concert DVD of one of my fave groups from the '80s, Talking Heads. Lila and I sat there for quite a while, just enjoying a room that was musical and relaxing.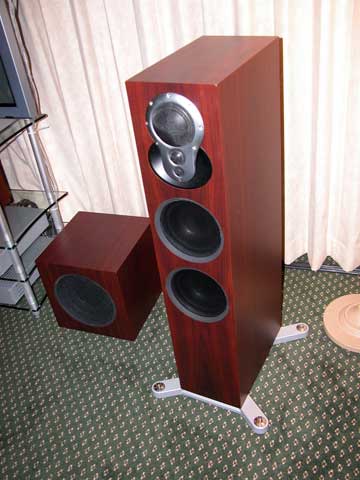 The Linn Akurate 242 did the front left/right duties, while the 221 subwoofer pushed the low frequenciesall quite successfully, I might add!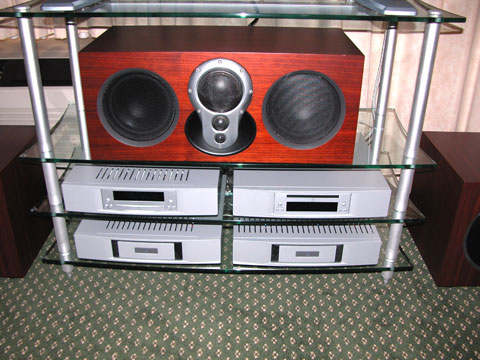 The center channel was handled by the superb Linn Akurate 225. I have one as the center in my current home theater system, and can personally vouch for its outstanding performance in that role. Underneath is a Unidisk universal player, the new Kinos controller, and a pair of 5125 multi-channel amps. Delicious!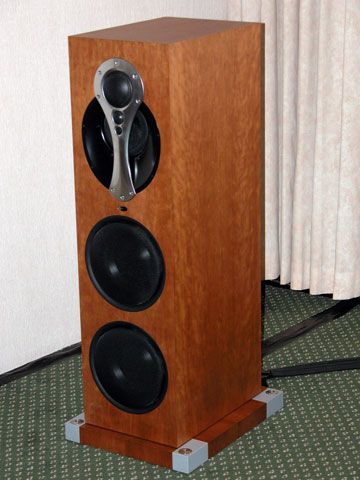 Next door, Brian Morris was shepherding the Linn stereo room. A pair of the mighty Komri reference speakers were on display, the same favorably reviewed by yours truly as a cover story back in Positive Feedback, Vol. 9, No. 3. It's power hungry the Komri's are… but when well fed (read "lotsa juice!"), they can output tons of music.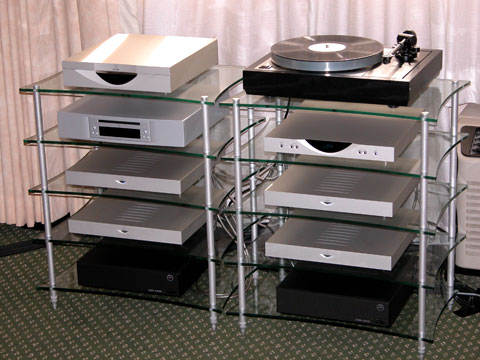 It would be hard to find a more attractive presentation of a stereo stack…and what a stack! A Linn LP-12, in company with the CD-12, a Unidisk, a Kontrol reference preamp, and a set of Klimax amps. (It looks like some 5125 amps on the bottom shelves, but I can't be sure.) Truly striking to look at, and unending fun to listen to.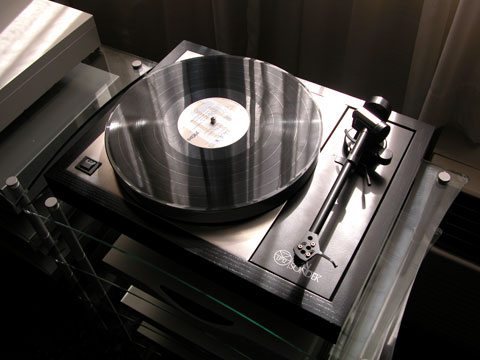 The Linn LP-12 has been around since the '70s, yet it's never lost its musicality over the years, due to Linn's constant brilliant upgrading of the design. I've owned mine since the late '80s…have taken it through many upgrades… and it's now better than ever!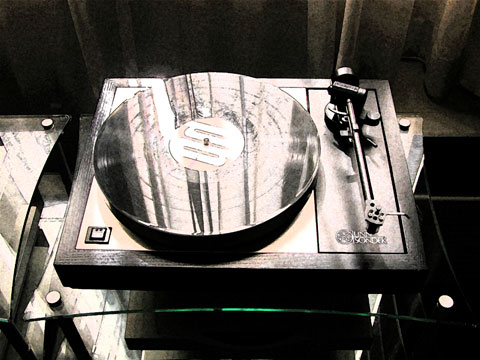 I couldn't resist doing another "turntable portrait" fresco in the series that the RMAF moved me to do…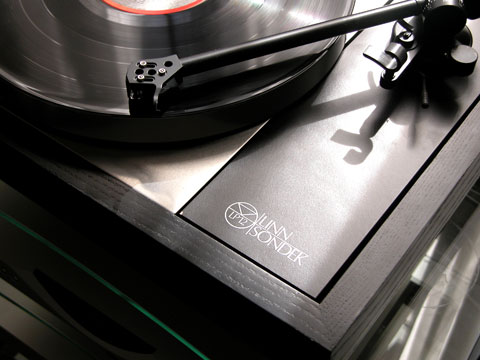 The LP-12: a classic for sure, now better than ever. I spent quite a while in the Linn stereo room… thanks again, Brian… good show!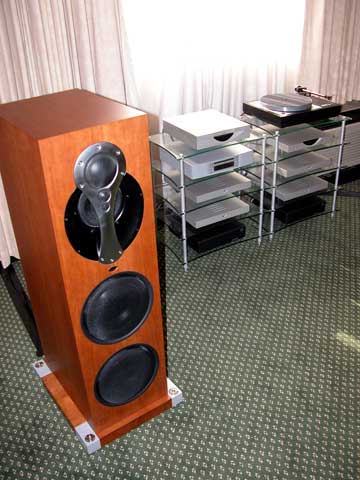 The Komri and the Linn stack…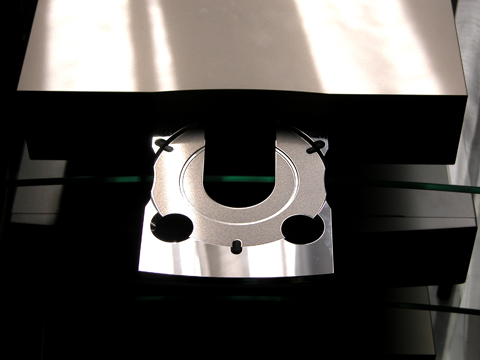 … and a mysterious moment with the Linn CD-12's beautifully crafted disc drawer.
You know, art is all around us…
More to come!