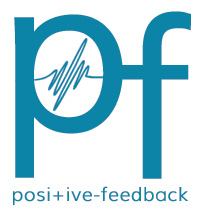 You are reading the older HTML site
Positive Feedback ISSUE 16
november/december 2004
Rocky Mountain Audio Fest: Photo Essay, Part 3 (page 3)
by David W. Robinson and Albert Porter
All show photographs by Porter and Robinson; image processing by Porter and Robinson.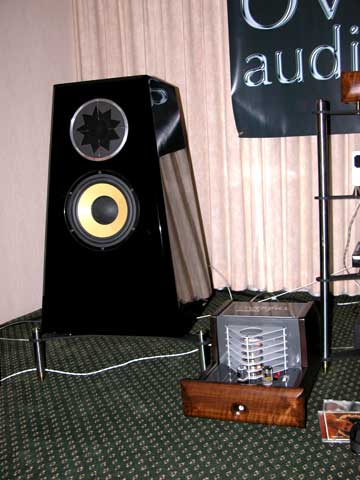 On Sunday morning, the last day of the show, there was only enough time to catch another few rooms before packing up. I stopped by the Overkill Audio/Crystal Cable/DEQX/Equi=Tech room to check out Joe Shanaphy's line, which included Manger driver-based speakers, an 845-based monoblock amplifier (that looked very familiar!)…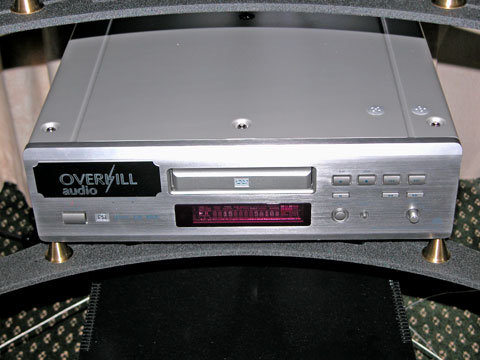 …and an Overkill Audio SACD player. Very promising looking stuff.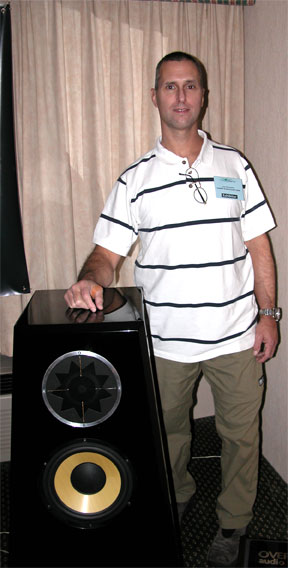 Speaking of Joe Shanaphy, here's the man, in person. I enjoyed talking with Joe for a few minutes; as always, I wish that it could have been longer.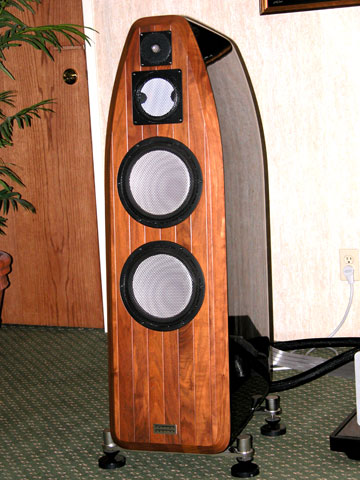 Another room that I had been looking forward to seeing/hearing was the Audio Federation/Lamm Industries/Marten Design/Edge Electronics space. Here's the Marten Design Coltrane, a speaker that I've liked every time that I've heard it. Very pleasant ceramic drivers, a diamond tweet, and middle-of-the-road efficiency (89 dB/W/m).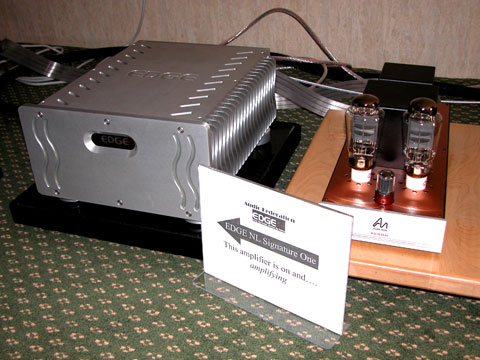 One of the Edge Electronics NL Signature One monoblocks in action on the left; to the right, an Audio Note Kegon amp waits patiently for its turn.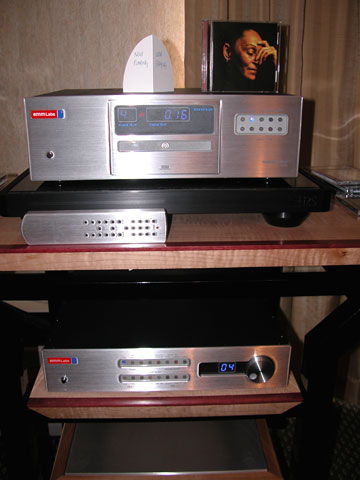 On the source end, the Audio Federation group had the best of the SACD pack in action: the EMM Labs CDSD transport and DCC2 stereo preamp/converter. The CDSD was brand new out of the box on day one, and was sounding hazy and congested; by day three, it was a completely different story.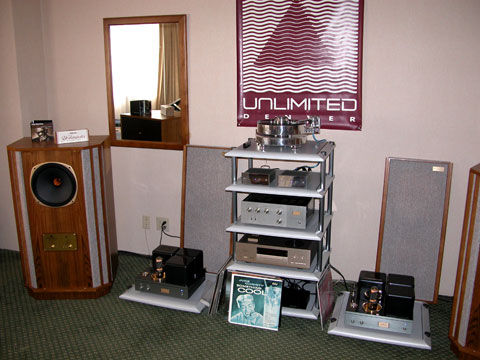 Here's the Audio Unlimited/Transrotor/Koetsu/Tannoy/Airtight room. Gizmo would have been proud!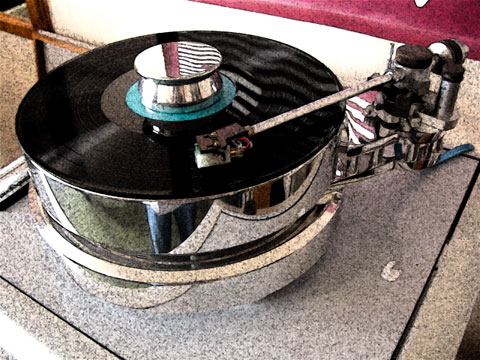 It was irresistible: the Transrotor Fat Bob Reference with a Koetsu, in fresco.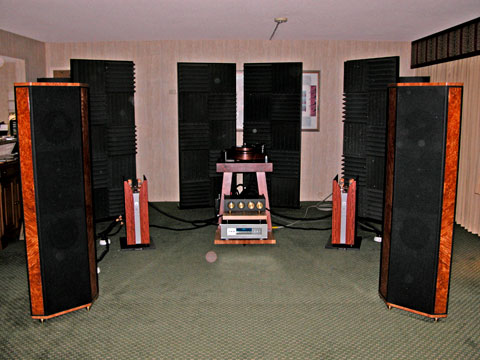 Here was another exceptional room for me, one of the very best at the show in my opinion: Red Rock Audio/ESP Loudspeaker/Teres Audio. Great SACD and analog playback, the attractive new Red Rock Renaissance amps, and the newest version of the ESP's… hard to beat!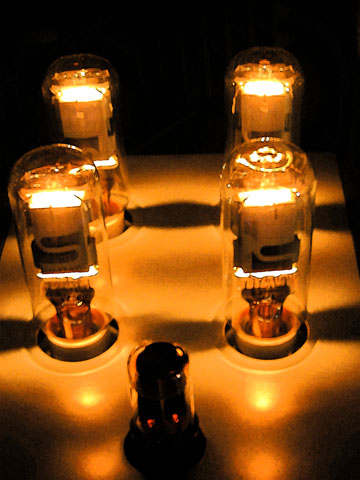 Red Rock's new tubed push-pull amplifier, the Renaissance, had quite the glass alley going, inviting a fresco... it was visually quite arresting to me…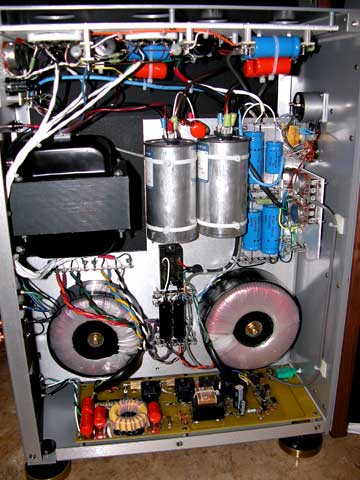 …while the interior was fascinating, as well. A tall amplifier, with 572-based p/p output, rated at about 50 Watts per channel. They sounded good with the ESP's.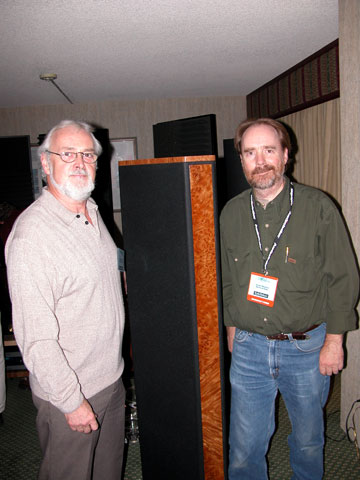 Sean McCaughan of ESP and Gordon Maughan of Red Rock Audio posing by the latest version of the ESP Concert Grands.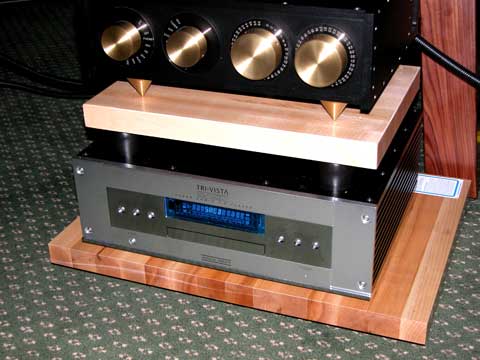 The Musical Fidelity Tri-Vista SACD player was on display, though much of the action while I was in the room was on the Teres Audio turntable.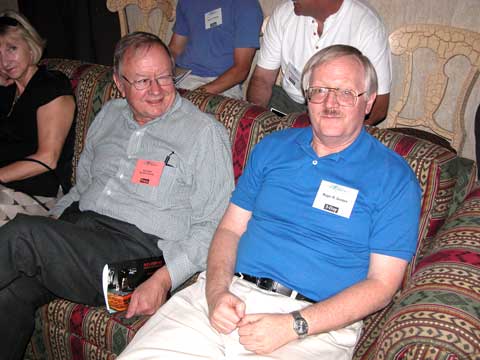 Bob Neill of Bound for Sound (left) shares the couch and the sweet spot with PFO's Roger S. Gordon (right) during a listening session in the Red Rock Audio room. Roger brought quite the collection of recordings, and made sure that he got a chance to hear them in each room. Good work, Roger!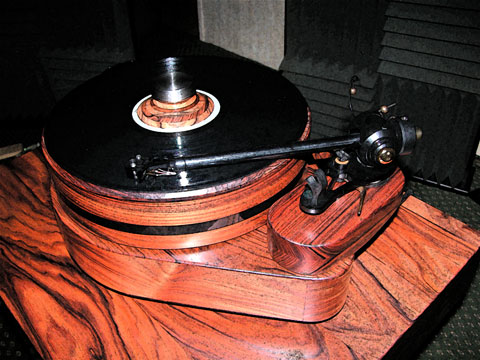 What a work of audio art! The Teres Audio turntable, in Jacaranda (that's Brasilian Rosewood). I preferred the sound of the Teres Audio all-Rosewood configuration to either the acrylic or the acrylic-with-lead platters during the comparison sessions at both VSAC 2003 and RMAF 2004.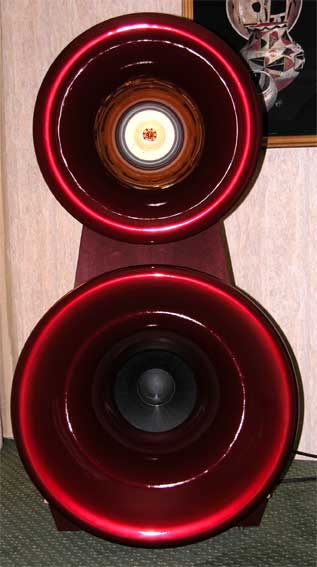 While in the BD-Design/Sophia Electric/Direct Sound room, I got to see the BD-Design Oris horn speaker. I'm not usually partial to horns, striking as this one is, so I'd have to spend some time in a known environment to get the feel of it.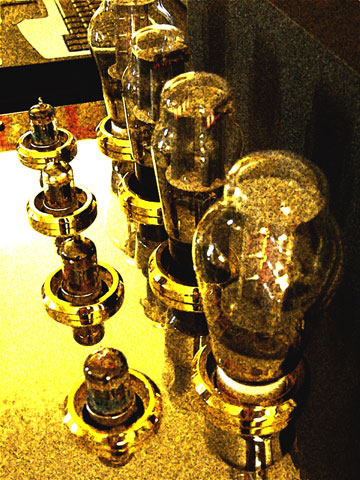 The Sophia integrated amplifier was a knockout for looks; before you even power it up, it's got lots of eye-candy appeal!
By now, time was getting very short. I wanted to stop by one of the Balanced Audio Technology rooms and see if I could say hello to Geoff Poor.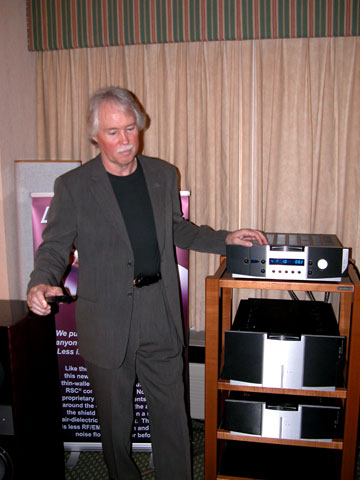 As it turned out, he was there, so he and I chatted for a time while he spun me some cuts from a CD that he had helped to engineer. Some great blues, for sure. As always, I enjoy talking with Geoff about his engineering; we had done the same at CES 2003.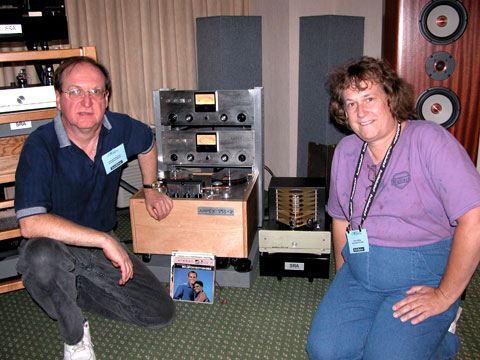 After finishing the listen with Geoff, there was one final place that I had to go: to the deHavilland room to say goodbye to Georgie the K and Kara.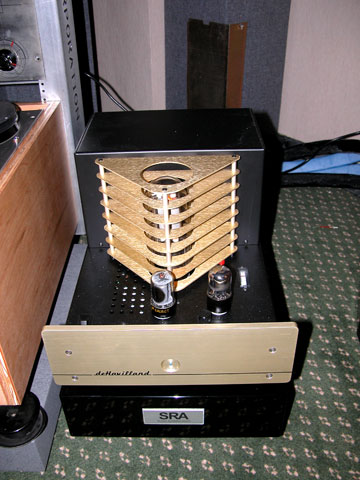 At last! I finally found them in, and got a chance to make some parting photos of them with their gear. That's George ("the K!") Kielczynski on the left, and Kara Chafee on the right. These are two terrific audio folks, and anybody who tosses an Ampex into their room to show off two the best SET monoblocks in the biz (the GM-70's) deserves to be well known! Make sure that you stop by their site at http://www.dehavillandhifi.com to find out more about the work of these outstanding audio artisans.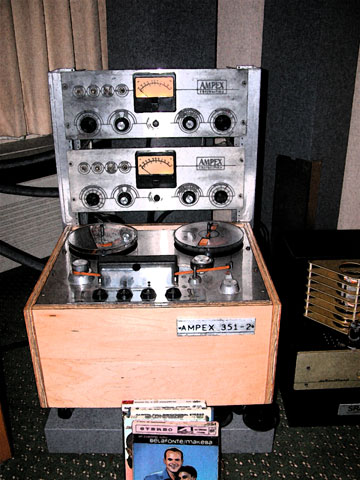 Here's the impressive deHavilland GM-70 (50 Watts of SET per amp) on an SRA stand. Friends, these amps are some of the best sounding SETs that I've ever heard!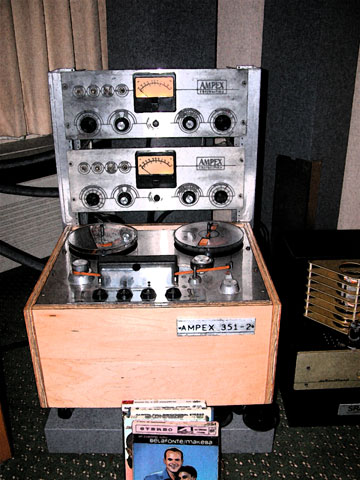 The Ampex 351-2 deserved another look… and another fresco. Audio art, indeed!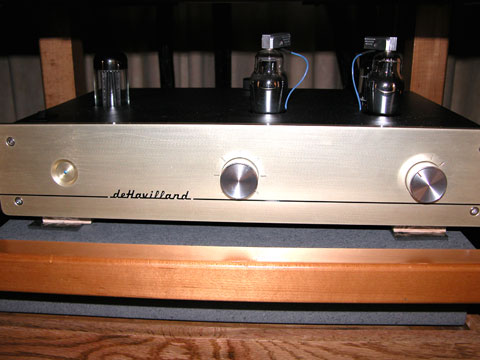 Standing on one of the shelves in the room is the new deHavilland Mercury preamp. I didn't get much of a chance to listen to this one, but it looks quite promising. Perhaps one of the PFO LA gang (Roger Gordon? You listening?!) can give this one a spin in 2005.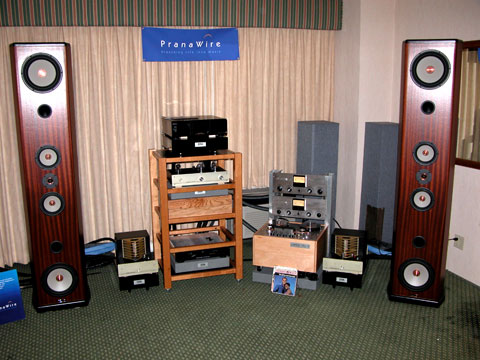 Last shot of the show for me: the deHavilland room layout fades into the sunset, while your editor did the same….
Conclusion
The 2004 Rocky Mountain Audio Fest was even better than I had hoped. The setting was terrific, the rooms were decent (for show rooms, eh?), the food and drink were outstanding, and the collection of exhibitors had something for everyone. Congratulations to the Show Director, Al Stiefel, his wife Marjorie, and to marketing consultant Ron Welborne of Welborne Labs for putting together a regional audio show with an awful lot of class. I'd also like to thank Mike Pappas and the KUVO FM crew for helping to publicize the event, as well as their live radio broadcasts from RMAF.
This one's a keeper!
News flash! Just this weekend Al Stiefel contacted me and said that Audio Fest 2005 looks to be a go! This is great news for audiophiles. Positive Feedback Online will once more be cooperating with Al to publicize the 2005 event, working in tandem with other publications like Srajan Ebaen's 6moons.com and Steve Rochlin's enjoythemusic.com. I hope to see you all there Sept. 30 – Oct. 2, 2005. Keep an eye on http://www.audiofest.net for details.