JOHN ZUREK'S SYSTEM
LOUDSPEAKERS
Thiel 3.6.
ELECTRONICS
Cary SLP-88 Preamplifier, PS Audio HCA-2 Amplifier, and a Lehmann Audio Black Cube phonostage.
SOURCES
Cary 303/200 CD player and a VPI HW-19 /AudioQuest PT6/Benz Micro Glider.
CABLES
John Dunlavy Reference, Acoustic Zen MC2 interconnects, Acoustic Zen Satori speaker cables, and Silver Audio PowerBurst AC cords.
ACCESSORIES
Headroom Supreme headphone amplifier, Sennheiser HD 600 headphones, Argent Room Lenses, VPI HW-16.5 Record Cleaner, Monster 2000 power conditioner, Standesign racks, Vibrapods, Sonex panels, and AudioPrism Quiet Line filters.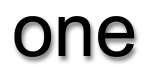 Ever since the December 2003 Rolling Stone "Special Collector's Issue—The 500 Greatest Albums of All Time" came out, I've been in a compulsive, self-inflicted, vinyl love fest. Every chance I get, I'm looking for and listening to records listed in that issue. It's been pure fun, so when I found out I was getting the Simaudio Moon Equinox CD player for review, I was ambivalent. I really wanted to hear this player, but I didn't want to stop listening to vinyl. I shouldn't have worried. The Equinox is the little brother of Simaudio's vaunted Moon Nova and Moon Eclipse players. Sometimes the so-called trickledown technology of high-end audio companies doesn't trickle enough for me, but get out of the way, mate, because the Equinox's trickle is more like a waterfall!
The Equinox, an unusually shaped front-loader, is a looker. The build quality is beyond reproach, and every control works perfectly, although the drawer could be a little more solid. The display is big, but I like that—you can see it all the way across the room. It looks and feels like a deck that costs much more, except for the plastic remote, which in all fairness performed flawlessly. You can order an aluminum remote as an upgrade. Some significant technical goodies include separate digital and analog power supplies with seven stages of voltage regulation, a Philips-based transport mechanism with software developed by Simaudio, BurrBrown BB1730E 24-/96 DACs, an 8X oversampling digital filter, internal upsampling that achieves 24/352.8 resolution, a capacitor-free signal path that uses a DC servo circuit, a proprietary 6dB-per-octave analog filter identical to the one found in the Eclipse, and a 25ppm digital clocking system for exceptionally low intrinsic jitter.
The folks at Simaudio were adamant about the need to break in the Equinox for at least a month, so I let it cook for about five weeks before doing any listening. My digital reference is the Cary 303/200, tweaked with a PS Audio Statement power cord and the excellent Pandafeet footers. At $3000, the Cary costs one-third more than the Equinox. Would it be fair to compare the two? I didn't think the price discrepancy was too large, so I outfitted the little Moon with some Pandafeet and a PS Audio Statement power cord of its own, and hooked both up to my Cary SLP-88 preamp using Dunlavy interconnects (silver on top of copper). I tried to match volume levels as closely as possible.
After feeding both players a number of discs, I heard several things that they shared: pinpoint imaging, a wide, seamless soundstage, generous, well-defined bass, excellent low-level resolution, and a detailed, open, and sophisticated sound. My initial impression of the Equinox was that it was easy to listen to—neutral and relaxed, but quick when required. I wasn't really impressed, at first.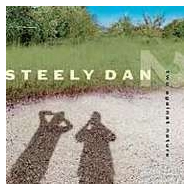 Detailed comparison started with Steely Dan's "What a Shame About Me," from Two Against Nature. I heard the differences I've described, but as the tune faded out, I noticed some background vocals on the Equinox that I had never noticed on the Cary. I played the track again on the Cary. The reason I didn't notice the vocals was because the fade started earlier. I could hear them if I turned up the Cary a bit. Which is more accurate? I don't know. I wish I could get Walter Becker to come over and tell me.
Next up was Jackie Terrason and Cassandra Wilson's version of "Tea for Two" from Rendezvous. Compared to the Cary Jackie Terrason's complex modal/chromatic piano solo sounded a bit distorted on the Equinox, and Cassandra's smoky alto had a little congestion. The Sim was a touch more detailed, but with less air and a slightly rolled off high end.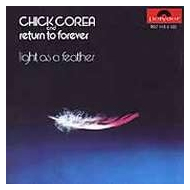 The brushed samba that Airto Moriera plays on Chick Corea and Return to Forever's "You're Everything," from Light as a Feather, came right across and grabbed me! Airto (husband of Flora Purim, who handles the vocals on this record) is best known as a percussionist, but in my opinion he is one of the most underrated drum kit players in the world. At the end of the cut, he switches from brushes on the snare to one brush on snare and one on cymbal. As this drummer with 35 years experience is hear to tell you, this is not an easy thing to pull off while keeping the tempo and feel of this kickin' samba. Why? When you hit a cymbal with a brush, it does not respond as it does if you hit it with a stick. There is a delay before you hear the sound, for which you have to instantly compensate. Airto doesn't miss a nanosecond, and the Equinox captures the feel perfectly.
The Equinox really shone on acoustic instruments, with great attack, sustain, and decay. This deck does not have a romantic presentation, although the harmonics are nicely fleshed out. It is neutral and non-fatiguing. Was it as good as the vinyl that I've been addicted to recently? No, but it is very good for a redbook-only player. The more I listened, the more I liked it. Over the years I've found that I did not love much of my favorite music immediately—I learned to love it slowly. This was the case with the Equinox. It won me over slowly, but it surely won me over. I'll keep the Cary, with its livelier sound, right now, but I could easily live with the Equinox.
Though the Equinox has a lot of competition in its price range, it is easy to recommend. It should add a lot to budget stereos, do a great job with real-world audiophile systems, and I'll bet it wouldn't be totally out of place in megabuck rigs. John Zurek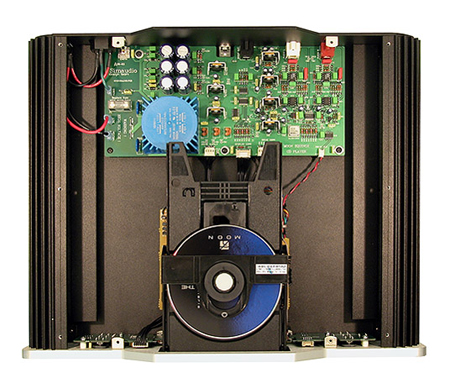 TOM CAMPBELL'S SYSTEM
LOUDSPEAKERS
Harbeth Compact 7-ES; Spendor SP 3/1P (secondary).
ELECTRONICS
Coda/Continuum Unison integrated amplifier; Marsh Sound Design A-200S solid state power amplifier; Marsh Sound Design P-2000T tube preamplifier; E.A.R. 834P tube phone preamplifier.
SOURCES
VPI HW-19 Mk III turntable with Audioquest PT6 tonearm; Grado Reference Sonata cartridge; Sony DVP-NS999ES SACD/CD player; vintage Luxman AM/FM tuner.
CABLES
Element Cable interconnects and speaker cables; Signal Cable power cords.
ACCESSORIES
Vibrapods spread liberally through system; QS&D 4-shelf component rack; Sonex acoustic panels in listening room.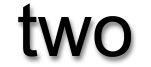 I have always felt that CD players offered the smallest bang-for-buck ratio in audio. Most engineers agree that a CD player is nowhere near as complex as an amplifier, much less loudspeakers. Although high-quality parts and a substantial chassis make significant differences, I have found that the sonic differences between a fairly inexpensive (say $1000) and a fairly expensive (say $3-$4000) CD player are surprisingly small. I'm not including megabuck players in the equation, as megabuck systems are beyond my space and budget limitations.
If you jump from $1K to $3K with any other component—speakers, amplifier, turntable—you usually get whole-different-ballgame improvements, but making that jump with CD players all too often results in the kind of refinement you'd expect from a tweak rather than a major upgrade. I'm not saying that all CD players are created equal. Most manufacturers have a "house sound" that caters to their specific audience, but differences in sound quality tend to be more subtle and subjective with CD players. Also, the performance of a less expensive player can be brought closer to that of an expensive one by paying careful attention to resonance control. Cheaper designs tend to scrimp on this.
This impression was cemented some years back, when I heard the $3K and $6K CD player models by a certain manufacturer (that will remain nameless) at my local dealer. The two sounded virtually identical, and no one in the room could tell them apart. Even more instructive was hearing a $700 Rega turntable/cartridge combo compared to the $6000 player The turntable was more dynamic and involving, at a little more than one-tenth the price. This was around 1996 or '97, and CD hardware and software has come a long way since then, but to this day, I have never been completely won over by the redbook format.
Consequently, I have not invested as much in my CD player as I have in my other components. I own a Sony NS999-ES, a multi-format (CD/SACD/DVD) unit that was briefly Sony's top of the line player, but which retailed for only around $1000. Though the Sony is not a top-tier unit, it is a solid performer. It is very detailed and revealing, but can err toward the bright side, though not to the point of being hard or unpleasant.
Although the Simaudio Moon Equinox is categorized as an affordable CD player, it costs twice as much as my reference player. I was curious to hear if it would mop the floor with my humble Sony. It didn't, but it did show me a thing or two. I readily admit that it is better than the Sony on the whole, if not in every area. First and most importantly, it is the most tonally accurate CD player I've had in my system. It is not dead neutral, but it is close, and its slight warmth is welcome in the world of often-sterile digital sound. The frequently off-putting effect of digital— the fatigue that can set in after just a couple of discs—is not only alleviated, but largely solved. The Moon Equinox is versatile, too. It rocks convincingly on electric music, while capturing the nuance and harmonic complexity of acoustic instruments in a very lifelike way.
I was able to set up the Sim and the Sony on the same rack, with identical cabling (Element Cable interconnects and speaker cables, Signal Cable power cords). I auditioned the players through two sets of amplification—my reference solid state Coda Unison Ultra integrated and the all-tube Shanling STP-80 integrated that I reviewed last month—with my Harbeth Compact 7 speakers. The differences between the two players were easy to discern, but your preference will stem from your audiophile priorities.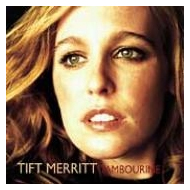 The Sony has superior clarity. It can sound a little etched, but the Sim seems to achieve its warmth by smudging things a bit. A/B'ing the acoustic guitar strumming that kicks off the first track of Tift Merritt's Tambourine, the Sim betrayed a bit of grain compared to its competitor. The Sony paints every instrument and every detail in the sonic picture with minute precision. In contrast to the Sony's holographic staging, the Sim can sound more confined to the two speakers, and the image between and beyond them is less convincing. On CDs like the new Rudy van Gelder edition of Dexter Gordon's One Flight Up—a great session and a great remaster—the Sim exaggerated the ping-pong effect of the early-60s stereo recording, while the Sony delivered a more believable lateral stage. On CDs with a more complex stereo spread, like Rickie Lee Jones' It's Like This, the Sony revealed everything, down to the microphone placement, while the Sim did not.
Despite the Sony's strengths, I couldn't get away from the tonal superiority of the Moon Equinox. It was intoxicating, and while it came at the price of a small amount of resolution, there were no other significant tradeoffs. The Sim's dynamics were lively and its depth and dimensionality excellent. The sense of having the musicians in the room was strong. The Sim sounded exceptionally natural. There was nothing clinical about its sound, and that is a high compliment for any CD player.
While I found the Moon better for redbook CD, was it as good playing the CD layer as the Sony was on the SACD layer? The answer, unfortunately, is no. Compared to the Super Audio layer on the Sony, the CD layer of Mobile Fidelity's Ravel disc (Skrowaczewski/Minnesota Orchestra) sounded flatter, duller, and smaller on the Sim. On Bob Dylan's Blonde on Blonde, the top end extension and ease of the SACD layer on the Sony was missing in action in redbook on the Sim. Differences will vary from disc to disc, but you get the picture. The Sim beats the Sony on CD, but it can't trump the superiority of SACD. How important this is, given the commercial tenuousness of the SACD format, is up to you.
John Zurek and I approached this $2000 CD player from different perspectives. John compared it to his $3K reference, I to a $1K reference. By and large, I think our comments illustrate my belief that quality differences are less dramatic with CD players than with any other component, but within that tighter range there are always preferences and predilections. The Simaudio Moon Equinox has some very clear virtues. It is the least fatiguing CD player I've heard, and while not the last word in detail, its tonal warmth does not cross the line into darkness. Its very natural sound is matched by its quick, light-footed, and dynamic way with every type of music. Tom Campbell
Equinox CD player
Retail: $2000
Simaudio
web address: www.simaudio.com