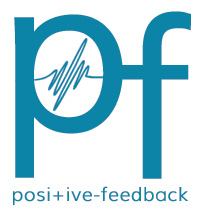 You are reading the older HTML site
Positive Feedback ISSUE 17
january/february 2005
Hi-Res reviews featuring our friends from Audiophile Audition

For the monthly PF selection from our extensive hi-res disc reviews at AUDIOPHILE AUDITION here are the first two releases we have received in the new DualDisc format - DVD-Audio plus Dolby Digital 5.1 plus various video extras on one side; Standard 44.1 stereo CD on the other side of the same slightly thicker disc

Jane Monheit, Come Dream With Me - Silverline 284139-2 - DualDisc - 53 minutes ***
I reviewed the original DVD-A version of this same disc in the March 2004 issue—I'll not repeat my same comments, but you can go to the archive index to read the full review if you'd like. Right out of the gate I'll say this—I think DualDisc is a cheesy gimmick, solely contrived to help prop-up the flailing DVD-A market. I have about 300-plus SACDs in my collection, which I play regularly, and about 20 DVD-As (coincidentally, probably about the same availability ratio), which I virtually never play— because they're such a freakin' pain in the butt to play. I just installed a front projector in my listening room/home theater, and I refuse to fire up the projector just to be able to navigate the menu to play the disc or to figure out which disc group is which—you get the picture. If they intend for these things to gain any sort of market acceptance, they need to make them much easier to play without the need for a video display.
As far as the disc's performance, the Redbook CD side played perfectly in everything I popped it in—and aside from the rather flat, lifeless sound, performed without a hitch. The DVD-A side performed just as the original DVD-A disc did, warts and all. I will say this—the DVD-A's sound is superb, among the very best I've encountered thus far—and is a model for how DVD-A surround sound should be mixed. And for those who prefer a straight hi-res stereo presentation, you can navigate through the menus to get to that if you so desire, and it sounds exceptional as well. Will DualDisc make it? Who knows—I don't even know what price point these things sell at! I certainly don't believe that any DVD content adds any real element of desirability to the discs, so you be the judge! Tom Gibbs

Geoff Tate, Geoff Tate - Silverline 284580-2 - DualDisc - 50 minutes *
All of the comments from the above Jane Monheit review regarding DVD-A and DualDisc in general apply to this disc as well, so I'll spare you the consecutive rants concerning my misgivings about DVD-A and DualDisc in general. This disc also played in anything I put it in—so much for all the rumors I've been reading in the various audiophile forums.
I wasn't quite sure what to make of this record—and mind you, I like all kinds of music—but this disc is all over the place stylistically. Geoff Tate's voice had a ring of familiarity to it, but through the mishmash that comprises this record, I just couldn't place it. A quick trip to the internet solved everything—oh yeah, he's the lead singer of Queensryche! And that explains much of the sound of this album, with much of it bordering on synth-laden metal.
I couldn't tell much difference between the sound of the hi-res layers and the Redbook layer, but I can say this - there's way too much activity going on in the surround channels! A clear, textbook example of how Not to mix surround sound, but for those so inclined—it may be your cup of tea! Tom Gibbs

Closer to the Music, A Stockfisch Records Sampler - Stockfisch Records SFR 357.4003.2 - Stereo Hybrid SACD - 73 minutes *****
On first inspection, this sampler disc from Stockfisch Records just looks from its packaging like it might be something very special. The B&W logo that adorns the case and booklet also hints that B&W has some involvement as well, and it appears from the liner photos that it was monitored on B&W loudspeakers. And even though the liner notes clearly state that the disc is transferred from a 24 bit source to DSD, I have to say that this is one of the most natural sounding, ungimmicked SACDs I've ever heard.
This disc really does take you closer to the music—from the opening notes of Allan Taylor's instantly classic Beat Hotel, you're drawn into the song by his big, you-are-there palpable voice—who is this guy, and why have I never heard of him before? The only name among the artists listed that I recognized is Sara K. (late of Chesky Records—I'm not a big fan), and her offerings are probably the low point of the entire album! There are so many superb performances here, and all from artists recorded with in-your-room realism. Allan Taylor, Chris Jones, Steve Strauss, Paul Stephenson, and many others—all served in demonstration-quality sound. If this disc isn't making the rounds at the high-end shows, it should be. Producer and engineer Gunther Pauler has given us a gift with these recordings, and I intend to get more of them ASAP! Tom Gibbs

Led Zeppelin, How The West Was Won - Atlantic 83587-9 DVD-A, ****
Apparently, in 2003, Jimmy Page stumbled upon these recordings while searching through the archives for material for the Led Zeppelin DVD. This 2-disc DVD-A set contains music from the June 25th performance at the Los Angeles Forum and one from June 27th at the Long Beach Arena. The DVD-A lets you select stereo or 5.1 surround. The surround track has crowd noise and some other music sounds in the rear. As a Led Zeppelin fan it was a joy to hear some of the solo work that you don't get out of the standard arsenal of Zep CDs. A couple of the songs include medleys, but are mostly just super-extended versions of the songs like "Dazed and Confused" that runs 25:27, "Moby Dick" that runs 19:20, and "Whole Lotta Love" that runs 23:08. I could go on and on about how influential this band has been on many of the music of today, but it is unnecessary. There are a great many guitar players who owe their beginnings to Jimmy Page and struggling through "Stairway to Heaven"—a song that is considered by many to be one of the best rock 'n' roll songs of all time. These discs give you a glimpse of just how amazing this band was live and offer new interpretations of classic Zeppelin tunes.
Recording quality on these discs is better than expected, but since you have to play this in a DVD player anyway, I'd recommend the 2-disc DVD set that has over 5 hours of material. With a concert like this it is hard to imagine anyone NOT wanted to see the performers doing their thing—all you get to see is a still picture over each song. Songs included are: Immigrant Song; Heartbreaker; Black Dog; Over The Hills And Far Away; Since I've Been Loving You; Stairway To Heaven; Going To California; That's The Way; Bron-Yr-Aur Stomp; Dazed And Confused; What Is And What Should Never Be; Dancing Days; Moby Dick; Whole Lotta Love; Rock And Roll; The Ocean; Bring It On Home. Brian Bloom

BERLIOZ: Symphonie Fantastique; TCHAIKOVSKY:/Nutcracker Suite... The Cleveland Orchestra/Lorin Maazel/ - Telarc Stereo-only SACD-60650 *****
Fancy twenty years ago you had a new racing green Bentley roadster which was your pride and joy. Despite all efforts, however, you could not maintain this beauty in tune. Sometimes it started, most often it snorted and snurgled. So you garaged it for twenty years with only an occasional wistful glance or a quick grille caress disturbing its drop cloth covered slumber. Came fuel injection, electronic ignition, platinum plugs, etc.! Off came the drop cloth. Didn't she now run reliably and so smoothly and powerfully?
The 1980s Telarc recordings of The Cleveland Orchestra were pre-fuel injection. The greatness of the ensemble developed by George Szell and maintained with dedicated stewardship by Lorin Maazel was only suggested by those CD recordings. Now the drop cloth is off! Utilizing 50kHz masters transferred to Direct Stream Digital, released in the SACD format, those Maazel Cleveland recordings may be heard in full sonic glory. This is the first I have auditioned and it is sensational!
Lorin Maazel's "Symphony Fantastique" is so cohesive throughout its five movements that it becomes a wonderfully unified tone poem rather than a distinct multi movement symphony. The rhythms are consistent within each movement, maintaining the classical form of the work. The phrasing and ensemble and solo playing are gorgeous. Pay particular note to the exquisite oboe/english horn solos in "Scene aux champs" by John Mack and Felix Kraus, the Cleveland principals. The definition of proximal orchestral details at all dynamic ranges is astounding. Violas, cellos, double basses, tympani and bass drum, oboes and flutes, horns, and trombones are heard individually with proper distinction. The "March to the Scaffold" and "Witches' Sabbath" movements are literally hair raising. Of course, the Telarc signature bass drum is there in full voice. You remember, it did originate in Cleveland with the legendary Telarc digital LP recording (Telarc 5038) of the Holst two Suites for band, recorded by The Cleveland Symphonic Winds under Frederick Fennell.
Lorin Maazel is a 21st century virtuoso conductor. A wunderkind violinist/conductor, he has been the Music director of The Cleveland Orchestra, The Pittsburgh Symphony, The Vienna State Opera and lately, The New York Philharmonic. Educator, collector, ecologist, and philanthropist, Maazel leaves renaissance footprints as he travels through life; an exciting dynamic musician and human being. Maazel's recording of the "Nutcracker Suite" dispels any notion that this music is dull or trite. His "Nutcracker" is elegant, soaring and swirling, joyful and always dance provoking. The Cleveland Orchestra plays this music with great affection and the utmost refinement. This may be among the most joyful 21 minute selections one can experience.
The Berlioz was recorded in Severance Hall on May 10, 1982, the Tchaikovsky in the Masonic Auditorium on April 6, 1981. The redoubtable Jack Renner was the Telarc recording engineer. The two venues do sound different on this SACD. Severance presents a more distant, homogeneous orchestra with great front to back soundstage depth and spread. The Masonic Auditorium seems closer miked, a shade more dynamic but with less stage depth. Both recordings are gorgeous. They are much more than reissues in the SACD format. They are revelatory! Ronald Legum

SHAKESPEARE IN SONG: Settings by Matthew Harris, Frank Martin, Steven Sametz, Jaakko Mantyjarvi, Nils Lindberg, Dominick Argento, Alan Murray and Ralph Vaughan Williams - The Phoenix Bach Choir conducted by Charles Bruffy - Chandos multichannel SACD CHSA 5031, 56 mins. ****
If you don't like finding yourself singing delicious Shakespearean phrases like "With a hey, and a ho, and a hey nonino," especially when they are set to infectious musical tunes, then this CD is not for you. Either that, or you had better pass up the first seven tracks, a selection from Matthew Harris's Shakespeare's Songs. While the 48-year-old composer may have studied with Elliott Carter, Milton Babbitt and Roger Sessions, this fourteen-minute set is so perfectly attuned to what we expect as Elizabethan sounding tunes, albeit with a recognizably New England accent, that many listeners may assume they are merely arrangements and not original compositions (although Harris may have had echoes of existing melodies in his head when he was composing.)
The rest of the music is less immediately hummable, but much of it is deeply moving. The four settings by Jaakko Mantyjarvi, composer in residence to the Tapiola Chamber Choir, contain an extraordinarily sad and beautiful "Come away, come away, death," and a very entertaining "Double, double toil and trouble." And "O mistress mine!" by the obscure American composer, Major Alan Murray (1890-1952) is another little masterpiece.
Several years ago, I reviewed a wonderful Christmas album by the Phoenix Bach Choir (then directed by Jon Washburn) on the Soundset label. Under Charles Bruffy, the Choir has built on its existing excellence to reach a level of pure intonation, tonal range and technical command that enables it to identify with each emotional and stylistic mood the recital demands. The recording by Blanton Alspaugh and John Newton, made in Camelback Bible Church in a suburb of Phoenix, is near ideal, with the ambient information subtly available in conventional two-channel playback and authentically enveloping in multichannel format. Kathryn Parke's liner notes are useful and engaging. Laurence Vittes

Songs by RICHARD STRAUSS, BRUNO WALTER, and JOSEPH MARX - Emma Bell, soprano/Andrew West, piano - Hybrid multichannel SACD - Linn Records CKD 238 ****
This beautiful CD, recorded in Potton Hall,Suffolk, England, is a must for voice enthusiasts. Featuring the luminous British soprano Emma Bell, it presents little known songs by famed conductor Bruno Walter and the Austrian composer Joseph Marx. With her hefty mid-range and great delicacy in the upper notes, Bell is equally at home in the traditional repertoire and in modern lieder. Demonstrating an impeccable sense of tempo, she reproduces Walter's six songs--set to poems by Heinrich Heine and Josef von Eichendorff—with crystalline clarity. In Marx's more adventurous compositions, her reach is perfect, particularly in "Ein Drangen ist in meinem Herzen" (A need is in my heart), a tempestuous song set to a poem by Stefan Zweig. In Strauss's "Muttertandelei" (Mother-chatter) Bell is a bit breathless and has trouble keeping up, but in "Wasserrose" (Waterlily, from "Madchenblumen") her ardent tones reach up and up in keeping with the yearning of the lyrics. Andrew West's piano accompaniment sounds terrific. And the recording in general is in excellent and natural-sounding surround. This is a CD to be cherished. Dalia Geffen

HAYDN: 3 String Quartets, Op. 74 = Quartet in C Major, Op. 74 No. 1; Quartet in F Major, Op. 74, No. 2; Quartet in G Minor, Op. 74, No. 3 "Rider" - Kocian Quartet - Praga Digitals multichannel SACD PRD/DSD 250 212 67:30 (Distrib. Harmonia Mundi)****:
Haydn conceived his Op. 74 quartets (1793) for the same patron and audience as his Salomon symphony-cycle, which enjoyed the large hall at Hannover Square in London. The expansive and brilliant style of the quartets seems to invite a "symphonic" scale of performance, especially with the "Rider" Quartets use of syncopation to effect its vivid canter that traverses the keys of B-flat and an exultant G Major. The first of the trilogy, the C Major, is quite powerful, having both an explosive opening and a tight-knit thematic unity that calls for four virtuoso players. The concluding Vivace contrasts with the Schubertian tenderness of the Minuetto's trio section, with its singularly folkish elements almost a musette with sounding bagpipes in the bass. The F Major Quartet is likely meant to provide a more meditative sensibility, along with some startling modulations into unexpected keys. I leave the technical values to the music majors. This happy disc features the exemplary sweep and panache of the Kocian Quartet (est. 1972), among Czechoslovakia's premier ensembles, with Pavel Hula's first violin making real sparks everywhere. Try the cadenza that enhances the coda of the F Major's finale. A knockout for chamber music enthusiasts, a don't-miss. Gary Lemco

SCHUMANN: Faschingsschwank aus Wien, Op. 26/SCHUBERT: Sonata in A Major, D. 959 - Hisako Kawamura, piano - Audite multichannel SACD 92.512, 65:15 (Distrib. Albany)***
The debut recording for Hisako Kawamura (b. 1981), a pupil of Vladimir Krainev and a prizewinner at the Geza Anda Competition in Zurich 2003 has her rendering some high voltage Schumann and dreamy Schubert in clear, articulate fashion. Her instrument is a Kawai EX, rather a percussive keyboard which she manages to soften for the Schubert. The Schumann is a turbulent piece, with eclectic ambitions wavering between classical rondo-sonata and romantic character-pastiche. Some see the allusion to the Marseillaise in one of the first movement's couplets as a political appeal by Schumann for tolerance from the Metternich regime. Pianist Kawamura plies the skittish figures of the Scherzino with good dexterity and she gives the Intermezzo some heart. If the performance does not reach the happy equilibrium Richter gleaned in his Italian inscription for EMI, we can console ourselves to Ms. Kawamura's youth which will likely ripen to deeper thoughts.
The Schubert is quite graceful, perhaps attaining greater charm in the last two movements of the sonata. If we recall that Schubert wanted to dedicate the piece to Hummel, we might speculate that Hummel might be a composer to Ms. Kawamura's taste as well. The Andantino second movement misses the delicate mystery of the Rudolf Serkin inscription for CBS which Sony ought to give back to us. The surround sound of this Audite disc is quick to arrest one's full musical attention. Gary Lemco

MUSICKES SWEETEST JOYES: Music by Christopher Simpson, Robert Jones, William Corkine, Tobias Hume, Matthew Locke, John Dowland, and Nicolas Lanier - Mieneke van der Velden, viola da gamba and lyra viol. Fred Jacobs, lute and theorbo. Jaap ter Linden, viola da gamba. Peter Kooij, bass. Johannette Zomer, soprano. Channel Classics multichannel SACD CCS SA 21204 (71 mins.) ****
Mieneke van Velden's third recital for the Dutch Channel Classics label explores the glorious (mostly gloriously sad) English repertoire of the 17th century for viola da gamba and its cousin, the small bass lyra viol (for which at least 60 different tunings have been noted). Although she is not in a class with Jordi Savall, Velden has an elegant, reserved manner, and the ability to invest even the space around the notes with gentle beauty. The program encompasses a surprisingly wide emotional range, from the teary-eyed sighs of Dowland and the sad majesty of Hume to the perky dances of William Corkine and the virtuosity of Simpson.
The sound on this Hybrid Super Audio CD, recorded in the Doopsgezinde Kerk in Deventer, is pristine pure with a lovely, light and subtle touch of ambiance, but hardens a bit at higher volumes. Peter Kooij's pleasant bass sounds a bit sepulchral, but Johannette Zomer's soprano has a nice bloom to it. The most effective tracks, those which include Fred Jacobs on either of his plucked instruments, provide welcome textural contrast. The soloist's brief liner notes display the same affection she lavishes so generously on her playing. Channel Classics sumptuous packaging is a delight both to hold and behold. Laurence Vittes

RICHARD WAGNER: PRELUDES & OVERTURES = The Flying Dutchman Overture; Rienzi Overture; Die Meistersinger von Nürnberg Prelude; Tannhäuser Overture; Lohengrin Prelude to Act III; Tristan und Isolde: Prelude & Liebestod - Netherlands Philharmonic Orchestra, Amsterdam/Yakov Kreizberg - Pentatone multichannel SACD PTC 5186 041, 75:06 *****
What would anti-Semite Richard Wagner think if he found out that some of the most exciting recorded performances of his instrumental music were coming from a Russian conductor with a Jewish name? Kreizberg has an international reputation in both opera houses and on the podium, and he is now Chief Conductor of the Netherlands Philharmonic Orchestra—the largest orchestra in the Netherlands and covering a wider range of repertory than any other. Little analysis is needed of these familiar works, but if you have a five-speaker system of fairly similar speakers, you will be transported by the fire and gusto of these recordings. This reading of the Flying Dutchman Overture will make you realize why the music was once used on the soundtracks of so many movie serials and TV shows. And there seems to be more information in the surround channels than just reverberation from the sides/rear of the venue. It puts the listener right in the middle; you'll want to air-conduct, I warn you! Make sure the table lamps and cats are out your path. John Sunier

BRITTEN: The Prince of the Pagodas Suite; COLIN MCPHEE: Tabuh-Tabuhan; Balinese Ceremonial Music for 2 pianos - BBC Symphony Orchestra/Leonard Slatkin/Elizabeth Burley & John Alley, pianos (Britten & McPhee, pianos in transcription) - Chandos multichannel SACD CHSA 5017, 77:40 ****
The fascinating and exotic theme here is the influence on these two composers of the indigenous music of Bali—mainly its gamelan orchestras. The Canadian composer and ethnomusicologist McPhee met Britten in l939 when he was staying with friends on Long Island. McPhee has just returned from Bali where he researched the native music and had written several original compositions in that style He had arranged three Balinese pieces for two pianos, and the 78 rpm recording they made of it in l940 is what opens this SACD—talk about the unexpected! Actually, the sound is fairly well cleaned up and quite intriguing.
McPhee's major toccata for orchestra and two pianos was released by Mercury Records some years ago, but this brand new version in hi-res surround surpasses it audiophile-wise. Not only is it an attempt to imitate the special sonorities of the gamelan instruments, but there are snippets of jazz and Latin music in there, especially in its last movement. In Britten's ballet he used almost exactly the same group of percussion instruments to imitate the gamelan orchestra as did McPhee. Some of the dances in the ballet are also based on Balinese dances. Britten wanted to write a suite from the ballet but never got around to it. Two Britten scholars created this new suite in l997, and they even arranged the music to follow along with the plot of the ballet. There is a fine London recording of the complete ballet conducted by Britten, but this suite is 51 minutes long and with the additional clarity and detail of hi-res surround there's no contest. A most laudatory release! John Sunier

BRITTEN: War Requiem, for soprano, tenor, baritone, boys' choir, chorus, orchestra, chamber orchestra and organ; Sinfonia da Requiem for orchestra; Ballad of Heroes for tenor, chorus and orchestra - Soloists/Choristers of St. Paul's Cathedral/Roderick Elms, organ/London Sym. Chamber Orch.; London Symphony Chorus and Orchestra/Richard Hickox - Chandos multichannl SACD CHSA 5007 (2 discs). 61:58, 63:40 ****
Benjamin Britten was an ardent pacifist and wrote many works concerning denunciation of war and proclaiming peace. There is an excellent recording of the Requiem conducted by Britten himself on London/Decca, but what Chandos has done here is to bring together two other compositions with similar themes in this two-disc package with the War Requiem. And for such a complex masterpiece with many different performers, the hi-res multichannel sound is a godsend. The Requiem mixes the Latin text from the Mass for the Dead with heart-rending poetry of the young poet Wilfred Owen, who was killed in action during WWI. The Latin service represents the universal, monumental aspect while the poems of Owens speak of human individuals with great tenderness and concern. The 18-minute Ballad of Heroes was a sort of rehearsal for the Sinfonia da Requiem. In it Britten set the poetry of W.H. Auden, and the work was intended as a salute to the heros of the Spanish Civil War.
The Sinfonia da Requiem is a strictly instrumental work. Its three movements proceeds without pause and are divided between a funeral march, a "marche macabre," and finally a lullaby. The work was originally a commission from the Japanese Government in l940 to commemorate the 2600th anniversary of the Mikado dynasty. It was rejected as an insult to the emperor, and Britten instead dedicated the work to the memory of his parents. The Sinfonia had never jelled with me before, but hearing it in this context with the other two works and with the boon of the transparent surround sound, it finally spoke to me. Another interesting angle on all three of these works is that each of them employs some off-stage music - again only possible to communicate properly in a multichannel recording such as this one. All the lyrics and poems are of course printed in the note booklet. John Sunier

ASTOR PIAZZOLLA: Tangazo: Variations on Buenos Aires; Tres movimientos tanguisticos portenos; Milonga del Angel; Sinfonietta for Chamber Orchestra - Württemberg Philharmonic, Reutlingen/Gabrriel Castagna - Chandos multichannel SACD CHSA 5006, 57:11 ****
Although Nadia Boulanger had famously told bandoneon virtuoso and composer Piazzolla to forget about earnest modern composing and to turn his attention to the creative potential of his world of tango, he didn't give up writing some concert works for the standard symphony orchestra. In his orchestral music such as heard on this disc Piazzolla attempted to make up for the absence of his beloved bandoneons by using glissandos in the strings to imitate the sqeezebox effect, and he also brought in multiple percussion instruments. We wrote dissonant cluster chords in the orchestra to represent the violent crushing chords of bandoneon technique - when they bang the bellows against their knees. So while these works may lack a certain fire and air of danger present in the real tango band, they can work with a much wider range of tonal color and dynamics. Some of the brittle, tense writing may remind one of Stravinsky - especially in the Tres movimientos. The lovely Milonga del Angel is just a symphonic transcription of his piece which has also been performed by solo guitar, harp, flute and many other ensembles. Another composer with whom Piazzolla had studied was Ginastera, and the Sinfonietta shows his influence; it's three movements are marked Dramatico, Sobrio, and Jubiloso. This may be a German orchestra, but Argentine conductor Castagna whips them into convincing musical portenos. John Sunier

MAURO GIULIANI: Guitar Concerto No. 1 in A; RODRIGO: Concierto Madrigal for 2 Guitars and Orchestra; Sones de la Giralda - Pepe and Angel Romero, guitars/Academy of St. Martin in the Fields/Sir Neville Marriner - Pentatone Classics RQR multichannel (4.0) SACD PTC 5186 141, 59:50 ****
Recorded on four channel tape back in l973 and 1974 for Philips, this is part of Pentatone's series of reissues on SACD now that it is possible to properly play back those excellent quadraphonic masters in the home. The Romeros also recorded these works for Mercury Records, but not in surround sound, and their orchestral backing with Sir Marriner couldn't be better. One won't notice the absence of the center channel or sub output - these are superb surround recordings that don't sound dated in any way. If you're a fan of the famous Rodrigo single-guitar concerto you'll surely love this Concierto Madrigal too. It is made up of ten short sections, several of which are based on Spanish dances such as the Fandango and Zapateado. Though this is not a surround mix that puts the listener in the midst of the orchestra, the surround information is vital in enhancing the spatial realism of the two guitarists in front of the orchestra. They become much more nebulous spatially in the two-channel mix. John Sunier
A pair of SACDs presenting brief, mostly-familiar selections...

Ballet Favorites - Erich Kunzel and the Cincinnati Pops Orchestra = DUKAS; La Peri Fanfare, CHOPIN: Grand Valse Brillante; DELIBES: Waltz from Coppelia; Cortege from Sylvia; MINKUS: Grand Pas de Deux from Don Quixote; TCHAIKOVSKY: Waltz of the Flowers; Waltz from Swan Lake; Garland Waltz from Sleeping Beauty; KHACHATURIAN: Sabre Dance; ADAM: Grand Pas de Deux from Giselle; SHOSTAKOVICH: Polka from The Golden Age; FALLA: Spanish Dance from La Vida Breve; PUGNI: Finale from Pas de Quatre; GLIERE: Russian Sailer's Dance from The Red Poppy; KABALEVSKY: Galop from The Comedians; STRAVINSKY: Finale from Firebird; OFFENBACH: Galop from La Parisienne; CanCan from Orpheus in the Underworld - Telarc multichannel SACD-60625, 69:49 ****
Kunzel and his Cincinnati crew keep turning out the albums - totalling over 70 for Telarc by now. And 53 of them have appeared in Billboard's charts for either Classical or Classical Crossover. The programming of all the albums has wide appeal, the performers are always polished, and now we have them in wonderfully enveloping hi-res surround. This collection of great themes in ballet is about what one would expect; I had thought the Pugni selection was a rare one but when I heard the melody I remembered it's very well known. The sound is better than ever—this would be a great disc for salespeople to use in home theater demos to show how exciting an orchestra in surround sound can be; you don't need anything up on that screen! There's a few sentences in the booklet about each of the selections and their composers.

Accentus: Transcriptions - The Accentus Chamber Choir/Laurence Equilbey = BARBER: Agnus Dei (Adagio for Strings); MAHLER: No German Sky (Adagietto of Sym. No. 5); BACH: Immortal Bach (Komm, süsser Tod); CHOPIN: Lacrimosa (Etude Op. 10, No. 6); RAVEL: Sigh; WOLF: The Forsaken Maiden; On an Old Painting; BERG: The Nightingale; MAHLER: I have become lost to the world; DEBUSSY: The Angelus; CHOPIN: Sleep, Little Jesus (Largo, Sonata Op. 58) -- Naïve Stereo SACD V 4982, 52:22 ****
OK, so perhaps all of these aren't that familiar. This is the most interesting choral album I've heard in a very long time. I recall being stopped in my tracks hearing the choral setting of Barber's Adagio for Strings on NPR for the first time. That's what introduces this album, and all the other ten tracks are equally worthwhile. Many of the transcriptions are by Clytus Gottwald, who writes about them in a two-page part of the note booklet. (There are also translations of all the songs in both English and French.) He says choral music in the 20th century couldn't keep pace with the tremendous developments in instrumental music, and was just sort of an appendage to it. He finds that only some a cappella music since WWII has shown us how the human voice may be "orchestrated." One example is Ligeti, and his music such as "Lux aeterna" stimulated Gottwald to try his hand at transcribing Late Romantic instrumental music and even more modern music for chorus. His arrangement of the Alban Berg song about the Nightingale makes use of the same micropolyphony as favored by Legeti. In other of the selections different tricks are used in orchestrating the choral voices. The result is a fascinating variety of polyphony which often adds a mystical and mysterious feeling to the works, even to something as early as Bach's chorale melody. The transparent and detailed sonics of the SACD aid one's appreciation of what the individual voices are doing in these works. I would have found it even better in this area were it a multichannel recording, but let us be thankful it is hi-res stereo at least. John Sunier
Reviews reprinted with permission from Audiophile Audition