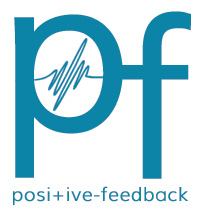 You are reading the older HTML site
Positive Feedback ISSUE 17
january/february 2005
One Man's 2004: Audio and Music
by Bob Neill
Bob Neill herein shares his picks for the best of 2004 with the readers of PFO. As has been the custom here at Positive Feedback Online for a very long time, we do publish the views of designers/professionals/dealers who have something worthwhile to say. There are audiophiles who feel that this is an unconscionable "conflict of interest," but I have always believed that "full disclosure equals no conflict of interest." You are therefore advised that Bob sells one of the components that he selects for special mention; you are also advised to go to a different article if that bothers you too much.
Then again, everyone has biases, and Bob's experience and enthusiasm is far too good to be wasted, eh? Take Bob's recommendations for what they're worth: another data point along the way.
Imprimatur, et caveat lector!
Because I am a dealer as well as a reviewer, I have decided to report my opinions about "Bests" for 2004 in this separate, quarantined space rather than in the one PFO has reserved for pure reviewers, so that those who find my dual role ethically challenged and hopelessly compromised can feel safer or avoid it altogether. WARNING: I sell one of the three audio components I have determined are the "Year's Best" among those I have heard. If I leave it off my list, I would be lying in the name of professional ethics. The fact is, the item in question is an extremely impressive technical and musical breakthrough in its price class, which deserves notice.
So it's getting the notice!
Components of the Year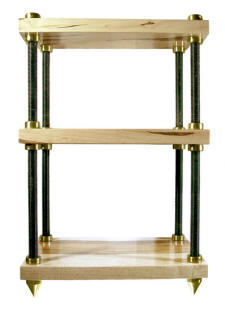 Samson Equipment Rack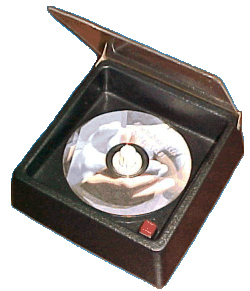 Bedini Quadribeam Clarifier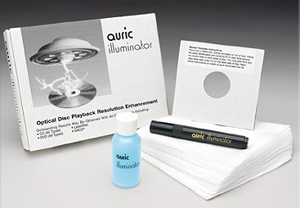 Auric Illuminator II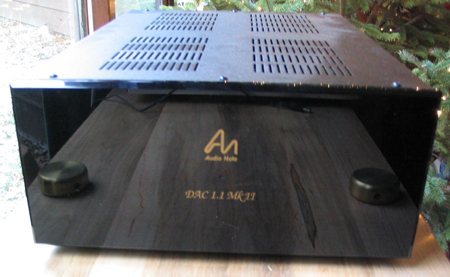 Audio Note Dac 1.1x Signature II
Mapleshade Samson Equipment rack. This ingenious marriage of maple, brass, and steel brings a whole new level of ease to the presentation of even modest gear in our house. Available in custom shapes and sizes to suit the weirdest collection of equipment.
Audience Auric Illuminator II. Twice as good as Auric Illuminator I, which was already very good, AI II brings increased clarity and life to CD's.
Bedini Quadribeam Clarifier. It's hard to live without one once you've heard what it can do. Clarifier is its name, clarification is its game.
Audio Note Dac 1.1x Signature II. Up-market digital to analogue conversion at a down-market price—and a dramatic improvement on the already very respectable Signature I.
Recordings of the Year
My 'recordings of the year' are those I keep coming back to—some because I have grown immensely fond of them, others because they have refused to give out all of their secrets on the first few hearing and keep calling me back for another listen.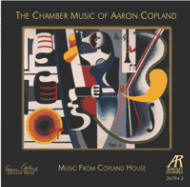 The Chamber Music of Aaron Copland, Music from Copland House (Arabesque Records)
Copland is the heart of American music, if not the soul, and I have always found the leaner textures of his chamber music (including the original chamber version of Appalachian Spring) the most moving and most difficult to exhaust. In this music, Copland's romanticism lives under the table. This double album, mainly by the fine young assemblage that calls itself Music from Copland House, featuring the first violin of the Boromeo Quartet (who also appear as a group in the set) Nicholas Kitchen and young cellist Wilhemena Smith of the Mannes Trio, is a rich sampling of the composer's chamber repertoire.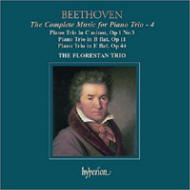 Beethoven, The Complete Works for Piano Trio – 4, Florestan Trio (Hyperion)
The Florestan Trio is the most professionally coherent and musically persuasive chamber group in the world to my ears these days. As they march through the trio repertoire of the nineteenth century—Schubert, Schumann, Brahms, Mendelssohn, Dvorak, Faure, and this year, Beethoven, they leave nothing less than definitive interpretations in their wake. The fourth and final CD in their traversal of Beethoven's trio oeuvre, out for two months now in the UK, will be released in the US in January. The first three have been splendid. They bring me to Beethoven and the composer of music rather than the cultural giant the music turned him into.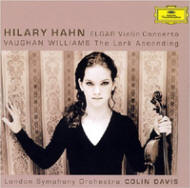 Elgar, Violin Concerto, Hillary Hahn (Deutsche Gramophone)
Are we tired of promising young violinist prodigies yet? Are we suspicious of anyone this young who plays this well? Hillary Hahn is the real thing, as many of you already know. So far, she has not missed a beat, from Bach to Edgar Meyer and Barber to Beethoven and Bernstein to Stravinsky and Brahms and back to Bach. Her Elgar demonstrates, as performances of Elgar do not always do, that he is to England what Copland is to the US. If no other musician has brought you close enough to Elgar to understand why the English revere him so (and are right to do so), Hillary just might do it. And in the often over-indulged Lark Ascending by Vaughn Williams, the filler piece on this recording, she is absolutely… well ascending.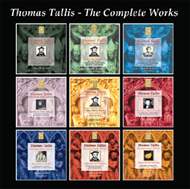 Tallis, Complete Works, Volume 9 (Signum)
To hear this wonderful sixteenth century composer of religious choral music turn his hand to instrumental chamber music is a revelation. Listen to this final volume 8 of the series and then imagine what the church music of such a fine instrumentalist must be like! And then sample the first seven volumes.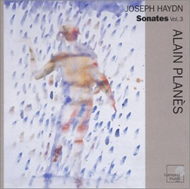 Haydn, Piano Sonatas, Alain Planès (Harmonia Mundi)
To be honest, I have never heard a performance of Hadyn piano sonatas that failed to please. I have Brendel, McCabe, and Schiff happily on my shelf; recently I have added the extremely attractive Ronald Brautigam complete set (on forte piano). And this year I have also added the first three volumes of Planès and find I keep coming back to him. He brings a brilliance and drama to the Haydn I am growing attached to. Planés is also in the midst of a remarkable cycle of Schubert sonatas I recommend with equal enthusiasm.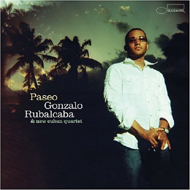 Gonzalo Rubalcaba, Passeo (Blue Note)
Rubalcaba is to my ears the finest jazz pianist of this generation. Had US/Cuban politics not kept him out of the US until the past decade or so, this opinion would not sound as eccentric as it likely does. He is often featured with bassist Charlie Haden (and their Land of the Sun collaboration also out in 2004 on Verve is as compelling as Passeo); but here he is with his own (Cuban) band, where he gets to show us what Latin music sounds like when the performer has a truly universal ear.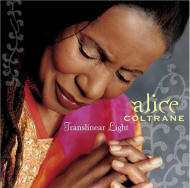 Alice Contrane, Translinear Light (Impulse)
I don't know enough about jazz to pronounce this a great recording, but I can't get away from it. Perhaps listing it here will free me from it. Everything about it told me it would be pretentious and pseudo-spiritual, but instead it is musically intoxicating. For the handful of you who don't know, Alice McLeod Contrane is the great saxophonist's widow. She was an established jazz keyboard musician and composer for many years; but, at age 67, this is her first public jazz release since 1980. It is a stunner.
Artist of the Year: Angela Hewett, pianist (Hyperion)
Angela Hewett's Bach, Raval, and Couperin have finally persuaded me that a great artist does not have to be defined by a unique and recognizable style. I have surrendered this prejudice reluctantly. But when I hear Hewett, I have the clear sense I am hearing Bach, Ravel, and Couperin: she is a great musician because she is a perfect window on the music that she plays, which is an extraordinary feat. She is the antithesis of her fellow Canadian, Glenn Gould and no less an artist. And, she writes her own, deeply illuminating program notes! I look forward to hearing her Chopin due out next month.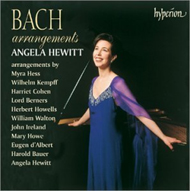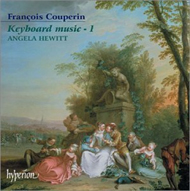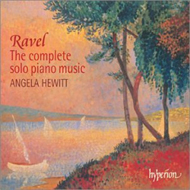 In addition to reviewing audio equipment and music for Positive Feedback Online, Bob Neill runs a small, part-time audio business in Amherst, Massachusetts. He is a dealer for Audio Note, Blue Circle, Manley Labs, JM Reynaud, and Audience, Elrod, and TG Labs cables.