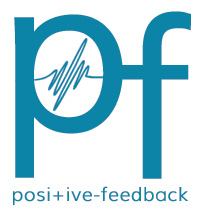 You are reading the older HTML site
Positive Feedback ISSUE 17
january/february 2005
Music for Cabin Fever
"February can to go hell." Anonymous
by Bob Neill

Beethoven, Complete Music for Piano Trio, Volume 4 The Florestan Trio - Hyperion Records
The Florestan's way with Beethoven has been consistent throughout this four CD series, full to the brim with the composer's well known contrast of boldness and lyricism, but uniquely coherent among performers of this music. They contain Beethoven's sometimes wonderfully wild variety within a musical vision that keeps it from becoming the tour de force it often is in the hands of more individually demonstrative, less well integrated ensembles. They steadfastly refuse to tip the music toward either the eighteenth or nineteenth century, so it becomes neither too elegant nor too Byronic, keeping the extraordinary balance that is what draws lovers of the composer's music to him, when no one else will do. Those of us who love this composer—many absent for a while and returning to him from a youthful enthusiasm that wore itself out on the symphonies—are grateful to the Florestans for delivering the composer to us in a form that enables us to hear him as a music-maker, rather than as an outsized cultural colossus.
This final CD in the series contains the Opus 1, No. 3 that is really the breakaway trio in the opus, something that is hard for us to appreciate over two hundred years later. Numbers 1 and 2 have a more traditional eighteenth century feel to them, their contrasts milder, their overall decorum closer to that of Haydn and Mozart. No. 3 sounds 'more like Beethoven' to us. Also on this record are the Variations in E Flat Major, Opus 44 and Piano Trio in B Flat Major, Opus 11.
If you have followed the Florestan Trio over the past few years, you know what to expect from this recording: a clear, unaffected window on our most celebrated and arguably least appreciated composer.

Frans anton Hoffmeister, Complete Works for Viola, Ashan Pillai, viola; Gulbenkian Orchestra, Christopher Hogwood, director Oehms - Classics Records
Those of us with a strong interest in music history (my review of the new Oxford History of Western Music by Richard Taruskin is coming soon!) have learned that one of the last places to look for the essence of a period's style is in the music of its major composers, those exceptional creative geniuses who in most cases imagine their way through and out the other side of their time's predominant ways of thinking musically. I knew with the first few notes of Hoffmeister's music that I had found it: if there is truly such a thing as the eighteenth century, this is it. It is elegant, refined, sturdy, balanced, melodic, uncomplicated, transparent. It is neo-classic. It is the music of an ideal that has lost all but a shred of its appeal to the world at large. All the more reason to visit Hoffmeister to hear what we are so bold as to think we have transcended.
Hoffmeister was a music publisher as well as composer, who worked closely with all of the best known figures of his day: Haydn, Mozart, Beethoven, Pleyel, Dittersdorf, Vanhal, to name those whom we are likely to recognize. He knew their music intimately. But in listening to him, I do not hear that. I hear a man who had the pure muse of his time and culture in his ear and transcribed it to the letter. Both of the two concertos here are delightful, but it is the almost stark elegance of the 12 Studies for Solo Viola that move me the most. Would they be as effective on a violin? I don't think so. Nor on a cello. On the viola, they have a distinction that lifts their simplicity into the numinous. No, I'm not drunk on the house wine. This is wonderful music. Track it down.

Chopin, Nocturnes, Angela Hewett Hyperion Records
A nocturne should take over the room. Create a commanding atmosphere as nightfall does. I have heard Chopin's Nocturnes played 'well' but until now I have never heard them take over a room. Angela Hewett, whose Bach marries lyricism and counterpart as few others can and whose Couperin defies the 'limitations' of the piano by both enriching and clarifying, charges Chopin's Nocturnes with the powerful eloquence of the magnolia. She gives them weight and a kind of mesmerizing momentum that has caused me to raise my estimate of Chopin's stature. Hewett (as always the author of fascinating accompanying notes) writes at some length about flow and pace in Chopin and demonstrates how essential it is to maintaining this music's power.
If you didn't believe me when I crowned her artist of the year for 2004, try me again.

The Songs of Robert Schumann: Volume 9. Children's Songs. Ann Murray, Felicity Lott, sopranos. Graham Johnson, piano - Hyperion Records.
One of the riches of this ongoing series of Schumann's songs is the commentary provided by series editor and piano accompanist Graham Johnson. This particular album is his creation—a program of Schumann's songs both for and about children, and of piano pieces written for youthful performers themselves. In his extensive notes, Johnson discusses the role this music plays in the Schumann oeuvre, and I recommend it to you as enthusiastically as I recommend the music.
I wrote in a review of an earlier installment in this series that for the general modern listener, lieder is often the last room to be visited in music's mansion. Speaking as I always do as a fan and enthusiast rather than as a scholar, I will confess that I came late to lieder, finding it formidably precious and artificial. But once I broke through the surprisingly weak barrier, I found in this music a source of private power I can find nowhere else. For me, so far, it is Schumann and Schubert. And lately, thanks to this wonderfully deliberate traversal of his extensive oeuvre, it is Schumann.
I am happy to report that this particular installment is up to the series' continuing high standard. One last word to audiophiles: most of us like our systems to perform reasonably on orchestral music, but know in our hearts that it is chamber music that has the only real chance of approaching reality, which, let's face it, is the only music that really belongs in our living room anyway. Hyperion puts these three musicians into my living room with enormous credibility—even without Tony Faulkner as engineer!