FRANCISCO DURAN'S SYSTEM:
LOUDSPEAKERS
Dali Euphonia MS4.
ELECTRONICS
Antique Sound Labs MG-SPM25DT monoblocks, Canary CA-301Mk-II amplifier, and Reference Line Preeminence lA passive and Canary CA-601Mk-II preamplifiers.
SOURCE
NAD T531 and Antique Electronic Supply CD-1 (temporary) CD players, and a Taddeo Digital Antidote Two.
CABLES
Either JPS Superconductor+ and FX interconnects and a double run of JPS Ultraconductor speaker cables, or Analysis Plus interconnects and Oval 12 speaker cables, and Monarchy and various DIY AC cords.
ACCESSORIES
Balanced Power Technologies BPT 4SE, Brick Wall Series Mode Surge Suppressor, Audio Prism Quiet Lines and Noise Sniffer, Vibrapods, Black Diamond Racing Boards and cones, Final Labs Daruma-3II Isolation Bearings, various ferrite rings, Target rack, Yamaha KX-380 cassette deck, custom made wooden cable lifters by Mr. Clark senior, and all the NOS tubes I can afford!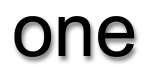 As with the Mobile Fidelity OML-2s, the temptation to pull these speakers from their boxes and their blue velvet bags proved too strong to resist, so out they came and onto my Osiris speaker stands they went. I mentioned in my OML-2 review that the 1 is a chopped off version of the 2. Pardon such a crude description, but it proved true in more than looks. Although the OML-1s have less bass output, they are very well balanced. They dished out enough bass to satisfy on most of the rock and jazz music I threw at them. The treble and midrange were very well blended, although, as with the 2s, the midrange was a bit recessed. That trait was not entirely to my liking, but the OML-1s' slightly laid back sound only seemed to draw me into records like Magic Slim's Black Tornado and Otis Rush's Any Place I'm Going. These two CDs won't win any prizes for recording quality, but the music is down home rocking blues at its rawest and finest.
The OML-1s' even frequency balance reminded me of my Proac Response Twos, though the Twos have a slightly hotter upper midrange and are more revealing. Their extension at both extremes has made me keep them around for quite a while. Their bass has always been satisfying, and sufficiently full on most music. So it was with the OML-1s. Their bass, while not monstrous, was always satisfying. They mustered enough low-end weight to create a nice balance. The quality and pace of the bass was also pretty good. Where the OML-2s part from the Responses is in the upper midrange, as they dispense with any emphasis above or below that critical spot.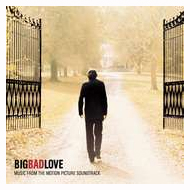 Another attractive quality of the OML-1s was their accuracy of timbre. This is an area that can make or break a component. With my Canary tube amp and preamp, the OML-1s exhibited realistic vocal and instrumental timbres. Digging back to 1977 in my bag of CDs, the OML-2s showcased Crosby, Stills and Nash's beautiful vocal harmonies pretty well. On songs like "Shadow Captain" and "See The Changes," their voices floated effortlessly. The MFs and the amplifier, with its quartet of 300Bs, combined to create a realistic, involving musical experience. I heard similar qualities on the soundtrack to Big Bad Love. The song "Long Way Home," which features Tom Waits, had an appealing smoothness. The fact that I am not a fan of Mr. Waits' singing proved that the OML-1s were capable of drawing me into the performance. Their resolution was also pretty good. Since this disc is a compilation, differences in recording quality were clearly heard.
I am a big fan of Bernard Hermann's, so decided to spin some of his music. Call it a guilty pleasure—I call it just plain fun. Start the CD The Journey to the Center of the Earth anywhere, and you will hear a cornucopia of sound: "Salt Slides," with its descending clarinets, "Atlantis," with its pipe organ, or "The Giant Chameleon And The Fight," with its horns of all colors. Although the little MoFis couldn't quite reach the center of the earth, their musical balance again brought the music across. Bass, especially upper bass, sounded taut, fast, and clean.
Smoothness and balance doesn't tell the whole story, however, and switching back to my Proac Response Twos revealed this clearly. The Twos simply have more resolution, more dynamic shading, and more musical color. The OML-1s' smoothness is inviting, but music sometimes has bite and sharpness. The Proacs' ability to reveal this, along with their lack of the OML-1s' recessed mids, made for a more musically inviting experience. The Response Twos, which were considerably more expensive in their day compared to the MoFis, showed that there was more music tos be wrung from stand-mounted speakers.
Nevertheless, the Mobile Fidelity OML-1s have a lot to offer. Their sound, appearance, and build quality give them the tools they need to fend off the competition in a crowded field. Francisco Duran
ED MORAWSKI'S SYSTEM:
LOUDSPEAKERS
DIY with Scan Speak 9700 & 8535 Drivers and Series Crossover or Magnepan MMG with modified crossover and stands.
ELECTRONICS
DK Design VS-1 Mark II integrated and Bel Canto EVO2 digital amplifiers (bridged) and an E.A.R. 864 preamplifier.
SOURCES
Musical Fidelity Nu Vista D CD player, Roku M1000 SoundBride Music Server, and Musical Fidelity 21 TriVista DAC.
CABLES
Empirical Audio interconnects and speaker cables, Stealth XLR interconnects, Analysis Plus Oval 9 Speaker cables, and Cardas Cross XLR interconnects
ACCESSORIES
DIY Flexy rack of plexiglass, dedicated circuits with Brick Wall surge suppression, Balanced power transformer feeding the CDP and Acoustic First foam panels. Vibrapods, Herbie's Magic Feet and good old hockey pucks. Stillpoints ERS paper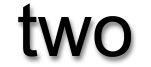 This was one review I was really excited about! Mobile Fidelity has been a leading name in audiophile recording for so long that when I found out they were coming out with their own speakers, I knew they would be good. First, I would like to compliment MoFI on the packaging, of all things. These were about the best-packed items I have ever seen! They arrived in one large, very sturdy box that contained two smaller boxes surrounded by foam. Inside each smaller box there was more foam and sponge wrap. When I took that out, I found a plastic bag, and inside that, a velvet bag! Releasing the drawstrings of the velvet bag, I finally found an OML-1. It was amusing to start with such a large box and end up with a pair of tiny speakers!
These speakers deserve the careful attention to packing. The OML-1s exude quality, from their beautiful finish to their jewel-like binding posts. I thought they were $2000 - $3000 speakers from their appearance, but when I discovered that they sell for $1299 (in rosewood—they are available in black for $999), I was astonished. I couldn't wait to get them connected, to discover whether these tiny gems could sound as good as they looked.
The binding posts function like high quality parts. They grip heavy speaker cables quite well, unlike others I've had to deal with! Since the OML-1s are small and light (20 lbs.), it was easy to set them up. I placed them on 24-inch Target stands about two feet from the wall and eight feet apart, pointing straight ahead. Norah Jones' debut album happened to be handy, so that was first up. I was immediately blown away by the sound of these speakers. The word "smooth" kept coming into my mind over and over, but the exquisite detail was also obvious. Jones' vocals sounded both rich and extremely smooth, like the velvet bag the OML-1s arrived in. Her piano and the band's guitars exhibited the same richness and detail.
As my initial shock wore off, I became aware of the OML-1s' other talents. The soundstage was almost exactly three feet high and ten feet wide, as if I were sitting in the first row of an intimate jazz club. The imaging was top notch, and even the bass was amazing considering the size of the cabinets and their tiny rear ports. After listening for an hour, I had to do another Google search to verify the retail price of the speakers. Yep, they really were less than a thousand dollars. This has to be one of today's best audio bargains!
It was time to really put these babies to the test. Could the bass hold up to a workout? Madonna's American Music went into my Musical Fidelity Nu Vista CD player, and the room started rocking. Of course, the bass remained in the upper bass region, but it sounded more than fine. It was amazing. There was no boom, overextension, or breakup—just clean, tight notes. I have two favorite CD tracks that test a speaker's bass handling ability, Alison Krause's "It Doesn't Matter," in which one of Union Station's guitars hits a low D note, and Keiko Matsui's "Deep Blue," which has plenty of synthesizer bass. On both these tracks, the OML-1s reproduced what they could, without trying to go lower and failing. The bass sounded smooth and tight, with no boom.
Over the next few weeks, I continued to enjoy the OML-1s with all types of music. Jazz and acoustic recordings sounded especially fine, but rock and pop were equally listenable. The OML-1s let go of the music so easily and effortlessly that it was a true pleasure to listen to them. Even cranking the volume way up resulted in no negative reactions. I tried a few different positions, including toeing them in to various degrees, but soon went back to the original straight-ahead setup. In my smallish room, this gave the best imaging and soundstage.
I am sure that much of the appeal of the OML-1s can be attributed to their sloped front baffles. In rooms like mine, in which the listener is forced to sit close to the speakers, time alignment certainly helps. I have heard through the grapevine that Mobile Fidelity is having these little beauties made in China. If that is true, China has come a long way very fast. I still marvel at the workmanship and attention to detail. The speakers also carry a ten-year warranty, so MoFi must be pretty confident in the manufacturer.
During the last week of listening to the OML-1s, I switched to the Morel Octaves, then to the Usher X-719s, then to my DIY reference speakers. After a day with each of those, I put the OML-1s back in. Hearing them again was like coming back home. Norah Jones returned for the final hour, and once again I was transported to a small nightclub to enjoy a personal concert. I turned the lights down low, leaned back, and the day's troubles drained away. The Mobile Fidelity OML-1s generated lots of positive comments from friends and family. They are beautiful, look much more expensive than they are, and are a real bargain at the asking price. Best of all, they are very easy speakers to listen to. What more could you ask? Highly recommended. Ed Morawski
OML-1
Retail: $999 a pair (black)
MoFi
web address: www.mofi.com