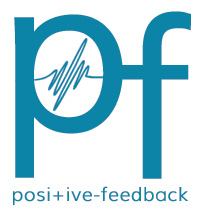 You are reading the older HTML site
Positive Feedback ISSUE 18
march/april 2005
Aaron Neville, Warm Your Heart
by Fown-Ming Tien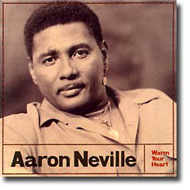 I have been resistant to embracing vinyl because I considered this to be a regression in playback quality with the annoying pops, ticks, and added background noise. Add to that the extra hassles and headaches of having to clean this antiquated, outdated, high maintenance format before and after playing, it was easy for me to thumb my nose and turn my head away at the first mention of vinyl. After one comparison of the same music track on a high-end vinyl rig versus a world-class digital source, I could no longer deny the mystical allure and black magic effect that grooving with vinyl has. Now every time I sit down with a high quality record, I kick myself for waiting so long to convert.
Mike Hobson of Classic Records has been bringing high quality LPs to the community of music lovers for quite some time and this reissue of Aaron Neville's 1991 Warm Your Heart album is no different. Available on 200 gram vinyl, this is over-the-top superb in its content and recording quality! If you are an Aaron Neville fan or simply a music lover, this album is a must have for your collection. From beginning to end, every track is immensely enjoyable from "Louisiana 1927", "Everybody Plays the Fool", "Somewhere, Somebody", "Angola Bound", "Ave Maria", etc. Neville's duet with Linda Ronstadt in "Close Your Eyes" is sweet, sensuous, and heart-warming.
If the music alone is not enough to "warm your heart", the audiophile quality recording will. The recording quality of this reissue is pure magic. Neville's balladic and brooding voice grabs you and takes you on a journey that you wish would never end. When the last track, "Ave Maria," comes around, it is much to soon to part ways with Aaron so I flip the record over and start the magical journey over one more time. Since this is usually the first record I reach for when I fire up my system every evening after work, allow me to give you with a bit advice. One copy just might not be enough as it will likely get so much play time that you will wear it out in no time at all which reminds me; I still need to order up my second copy!
Musical content: 5 out of 5 stars
Recording quality: 4 ½ out of 5 stars