VICTOR CHAVIRA'S SYSTEM
LOUDSPEAKERS
Marten Design Monks.
ELECTRONICS
Magnum Dynalab MD-208.
SOURCE
NAD T541 CD/DVD player. LINN Axiss turntable with the K9 cartridge.
CABLES
Nordost Quattro-Fil interconnects, Analysis Plus Oval 9 speaker cables, and El Dorado power cords.
ACCESSORIES
Audio Magic Stealth Power Purifier, Vibrapods, Townshend 3D sink, and Echo Busters.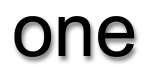 PFO reviewed the Mobile Fidelity OML-1 stand-mount speakers back in Issue 17, and our reviewers found them to be dynamically balanced and neutral performers that compared favorably with more expensive products. I did not hear the OML-1s, so cannot comment on whether the OML-2s are sonically the same but with greater power handling and more extended bass, but I will compare the OML-2s to speakers in their price range with which I have had experience, including the Magnepan 1.6s and the Gallo Reference 3s.
I have purchased music, accessories, clothing, books, and other items through mail order, but would never consider buying speakers from a catalog without an audition. The factors that could result in less-than-satisfactory sound are too many to ignore. The most important ones are room size, amplifier power, and speaker sensitivity. Before I assembled my current system, I listened to Magnepan 1.6s with a 40-watt tube amp. The midrange was harmonious and sweet, but credible dynamic peaks with anything other than chamber music or acoustic jazz was impossible. Fortunately, the OML-2s mated with my Magnum Dynalab 208 receiver and 20-by-13-foot living room like hands in gloves.
The OML-2s are an American design manufactured in Asia. They have a high level of fit and finish. They can be ordered in a variety of fine and expertly applied veneers. Ours came in radiant rosewood. Each 38-inch-tall cabinet is internally braced and mounted on a removable base, which can be fitted with threaded steel cones. The top and sides of the OML-2s produced a pronounced resonance when I rapped them with my knuckles, instead of the dead thud of more elaborately braced (and expensive) cabinets. A hollow chamber in the bottom of each 60-pound speaker can be filled with sand to increase the mass and damping of the cabinets.
The driver complement of the OML-2 consists of a 1.25-inch silk dome tweeter and twin 6.5-inch Mica- and Kevlar-treated paper cones. The bottom woofer rolls off above 300 Hz, and the tweeter handles duties above 3kHz. Sensitivity is rated at 84dB. MoFi is to be commended for their choice of hook-up hardware. A plate on the rear panel contains five-way binding posts capped by thick metal knobs that made hand tightening easy.
I set up the OML-2s using music and test tones until I found the right balance of bass reinforcement and midrange clarity. Their front ports allowed me to place them fairly close to the back wall. MoFi has purposefully tuned out the midbass peak in favor of a more balanced response across the low range. The claimed low end is 35Hz, which is favorable in the home-theater-driven market. Add an OML-1 and you've got an affordable, great-sounding, and elegant-looking three-channel system for music and movies.
The OML-2s sounded a bit tight out of the box, so I took the opportunity to watch a DVD. Several viewings of The Incredibles at block-party levels should be enough to loosen up even the stiffest woofer surrounds. This wonderfully entertaining film is filled with explosions, collisions, special-effects mayhem, and genuine emotion. I soon came to appreciate the OML-2s' lack of boominess and quick bass. Low-end special effects were transmitted into the room with agility and authority. Only the lowest, floor-flexing octave was absent, but this did not detract from the impact of the film.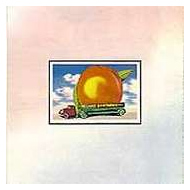 I have been under the spell of the Allman Brothers for the past several months, specifically "Mountain Jam" from the album Eat a Peach. Over forty years after this record was made, I have come to realize the brilliance of the late bassist Berry Oakley. His mastery of groove and his dexterous improvisations are like summaries from the book of great bass playing. Normally, I might listen to someone like Dean Peer or Stanley Clark to determine a component's bass capabilities, but I have discovered that all great bassists of that and subsequent generations stand on the shoulders of Berry Oakley. The OML-2s rendered every note that he played with tangible intensity and solid momentum. The speakers responded well when pushed hard. My room rocked with energy, though I found that dynamic compression resulted when the MoFis were pressed too hard. Head bangers and bass pigs, beware.
Next I turned my attention to classical music, and this yielded the OML-2s' best performance. My LP of Mozart's Clarinet Concerto (K622) with Eugene Ormandy and the Philadelphia Orchestra (Columbia Masterworks MS6452) sounded superb. The soundstage blossomed into the room, creating a vivid picture of the ochestra. Soloist Anthony Giglioltti's graceful notes wafted over the orchestra with reedy resonance. Another recording that showcased the OML-2s' excellent midrange was Feel the Rhythm, by jazz vocalist Daria. Daria (see the review here) has a distinctive voice that perfectly complements the material she chose for this recording. The MoFis uncolored nature provided a clear window into her unique tone and vocal phrasing.
The OML-2s' high-frequency performance was clear and extended. Philly Joe Jones' ride cymbal shimmered with cool overtones on "Summertime" from Miles Davis' Porgy and Bess (Columbia CS8085). Miles' Harmon-muted horn sounded fully formed, not thinned-out or diluted. Manuel "Guajiro" Mirabal of the Buena Vista Social Club recently released a CD influenced by the late, great Arsenio Rodriquez. Three trumpets where chosen to weave high harmonies through Rodriguez' compositions, and the OML-2s adroitly focused each trumpet in time and space like three unique voices in a musical conversation.
The Mobile Fidelity OML-2s are well designed and constructed speakers with dynamically balanced and uncolored sound. By comparison, the Gallo Reference 3s produce a more captivating and dramatic high end due to their nearly 360-degree dispersion. The Magnepan 1.6s create a more open and substantial soundstage, but they require equally substantial floor space and power to achieve maximum performance. For their performance, price, and quality, the OML-2s are hard to fault. Victor Chavira
FRANCISCO DURAN'S SYSTEM:
LOUDSPEAKERS
Dali Euphonia MS4.
ELECTRONICS
Antique Sound Labs MG-SPM25DT monoblocks, Canary CA-301Mk-II amplifier, and Reference Line Preeminence lA passive and Canary CA-601Mk-II preamplifiers.
SOURCE
NAD T531 and Antique Electronic Supply CD-1 (temporary) CD players, and a Taddeo Digital Antidote Two.
CABLES
Either JPS Superconductor+ and FX interconnects and a double run of JPS Ultraconductor speaker cables, or Analysis Plus interconnects and Oval 12 speaker cables, and Monarchy and various DIY AC cords.
ACCESSORIES
Balanced Power Technologies BPT 4SE, Brick Wall Series Mode Surge Suppressor, Audio Prism Quiet Lines and Noise Sniffer, Vibrapods, Black Diamond Racing Boards and cones, Final Labs Daruma-3II Isolation Bearings, various ferrite rings, Target rack, Yamaha KX-380 cassette deck, custom made wooden cable lifters by Mr. Clark senior, and all the NOS tubes I can afford!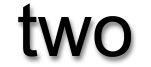 Since a lot of equipment passes through my doors, either on its way back to a manufacturer or to another reviewer, it's hard not to take things out of their boxes to have a listen. This was the case with the new Mobile Fidelity OML-2 loudspeakers. Add the praise from the guy that had them before, and a listening session with these speakers was almost mandatory. I didn't think my editor would let me get away with just a listen, so a review was in order. Lucky me!
Investigation of the specs yielded words like "silk dome tweeter," "custom made woofers of Mica and kevlar impregnated cones," and "99.999 % OFC internal wiring," "choice of booked matched veneers," and inspection revealed those beautiful, sexy, blue velvet speaker bags, complete with draw strings and gold MOFI logos. Those velvet bags alone were enough to tempt me to buy a pair of these speakers!
Taking the OML- 2s out of their velvet bags, I couldn't help thinking that the material came from the same factory that make hooded robes for professional boxers. Evander Hollyfield or Iron Mike Tyson may have worn this type of material in the ring. Nah, not Iron Mike! But let's not stray too far from the reason we indulge in this passion in the first place. It's the music, right, guys?
The OML-1s lifted out of their boxes easily enough, but the 2s were a different matter. I had to do a little dancing around with these sixty-pound speakers, but out they came. Boy, are these things beautiful. Our pair had rosewood veneer, and their slightly sloped rear ends and sculpted shapes looked very nice in my room. Like my Dali Euphonia MS-4s, the OML-2s are large, but do not seem to take up much real estate. Also helping in the installation were the excellent binding posts and the very high-quality spikes. Some serious thinking went into the design of these speakers, with nothing left to chance.
So how do they sound? The OML-2s have a big, open sound that quickly filled my room. It helped that I was playing Beethoven's Ninth, but all of the music that I played had this quality. These speakers are spacious, dimensional, and coherent. As I played CD after CD, the issue of diminishing returns reared its ugly head. Had I spent too much for the Dalis? The MFs sounded great from the get go, and are only two grand. Perish the thought!
Switching to something less bombastic, like Crazy Loving: The Best of Poco 1975-1982, showed that the OML-2s had authoritative, articulate bass. The Poco rhythm section—Tim Schmidt on bass and George Grantham on drums, and their replacements, Charlie Harrison and Steve Chapman—sounded taut, solid, and rhythmic. This band can achieve breakneck speeds at times, and can stop and start on a dime, but the MFs held on for the ride. I have heard better bass, but usually at a much higher cost. The OML-2s shelled out bass quality and quantity above and beyond their price point, and filling the bases with sand brought more bass coherence.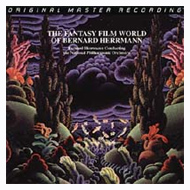 Switching to music as diverse as Kraftwerk and Bernard Hermann (on Mo Fi CDs, no less) proved musically rewarding. These discs are actually more similar than different. Kraftwerk's quirky rhythms and Hermann's unique use of various sections of the orchestra to convey particular moods proved interesting and satisfying. Although a slightly recessed midrange was noticeable, the music had a clarity and grainless detail that again put the OML-2s above their price point. This was very apparent when listening to "The Giant Crab," on the CD The Fantasy Film World of Bernard Hermann. The interplay of horns and percussion sounded clear. The playing of each section was distinct. Dynamics were spot on, with no drag in the pace. The OML-2s never sounded razor sharp, especially with my cache of tube amps. There was a slight softness, together with great clarity, which made for a more musical combination than any speakers entrenched in the camp of the ruthlessly revealing, in my opinion.
On Hermann's Overture to The Three Worlds of Gulliver, the triangle was clearly and easily heard over the orchestra, yet it blended well with the rest of the music, never sounding bright or off-timbre. The treble sounded very focused and clean, but without brightness and grain. That big sound I referred to earlier was all over my room.
The brief time I spent with Mobile Fidelity's new speakers proved both musically satisfying and revealing. Here was a beautiful, well built, and affordable pair of floorstanding speakers that sounded great and didn't dominate the room or place stressful demands on my electronics. How did Mo Fi do it? That's easy. The OML-2s are built in the Far East for economic reasons, and solid engineering accounts for the sound. Did the OML-2s embarrass my Dalis? The answer is no! After I reinstalled my Euphonia MS-4s, more revelations were heard. They are over four times the price, but did they sound four times as good? Come on, this the high end, but they did pretty much smoke the MoFis in all areas, with more and better everything, including build quality. I love my Dalis!
The person interested in these speakers will value listening to music over audiophile details. Their shortcomings, which are few, are balanced by the music they deliver. As with any high-quality speakers, proper setup (including filling the bases with sand and using them with the appropriate ancillary equipment) will yield better results. Are they the musical bargains of the century? I can't say, because I haven't listened to every speaker out there. Has anybody? The Mobile Fidelity OML-2s give speakers in their price bracket a run for their money, and they offer music lovers a chance to play in the big leagues without a big price tag. And, they come in those really cool velvet bags! Francisco Duran
OML-2
Retail: $1999 a pair (black)
MoFi
web address: www.mofi.com