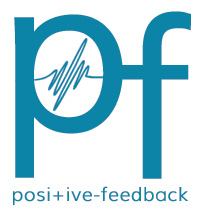 You are reading the older HTML site
Positive Feedback ISSUE 19
may/june 2005
A Pair of Jazz Releases from Telarc & Heads Up reviewed by Karl Lozier
by Karl Lozier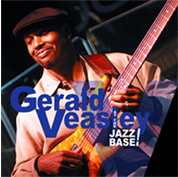 Gerald Veasley, At The Jazz Base (Heads Up HUCD 3101)
This release could have easily been entitled Gerald Veasley Live. Veasley, an increasingly popular six-string electric bass player, more than paid his dues as a session player and touring sideman. His solo career took off in the early nineties with Look Ahead, his impressive debut on the Heads Up label, a subsidiary of Telarc. A number of successful releases followed. Last year, Veasley opened his own club, the Jazz Base, in Reading, Pennsylvania.
Nearly all of the selections on the album were written by Veasley. Two of the tunes are new, and while most of the other titles are well known to his fans, they are presented in updated arrangements. Quoting Veasley, "At The Jazz Base is a complete picture of where we are right now." The "we" refers to Veasley's band, which features Chris Farr on tenor and soprano saxophone, Will Brock on keyboards, Pete Kuzma on organ, keyboard, and synth bass, Eric Greene on drums, and Pablo Batista on congas. The recording adds Matt Cappy on trumpet, Jeff Bradshaw on trombone, and Mark Knox on keyboards.
This large and talented group of musicians often sounds as if it were an even larger group. The selections cover a wide range of jazz styles, from subtle cool jazz on the track "Forever" to hard driving big band style with fusion influences on "Coup De Ville" to hints of blues and gospel on "Sugar Time." The recording, which is right up there with other Heads Up releases and Telarc's finest, is particularly full and rich, with no exaggerated or distorted high frequencies. Each instrument is given equal weight and perspective. The group's leader is not audibly overemphasized, and the audience does not intrude on the performances. This is a gem of contemporary jazz recording.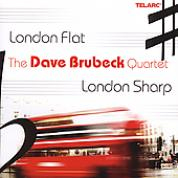 Dave Brubeck Quartet, London Flat, London Sharp (Telarc CD-83625)
Most of the songs on this new release were written by Dave Brubeck decades ago, but are heard here in new and fresh arrangements. As usual, Brubeck introduces a new composition, in this case the title track, a play on words—after extensive touring in Britain, the need to get back to his London flat was sharp.
The new composition is very progressive. The following track, "To Sit and Dream," starts out with some lovely low-key piano playing by Brubeck, then moves into Bobby Militello playing swinging saxophone. Bobby is the often-underappreciated successor to Paul Desmond in Brubeck's quartet. This smooth and lightly swinging cut also features nice work from Michael Moore on the double bass. As usual, drummer Randy Jones keeps everything flowing, and the recording does not highlight his contribution.
Next up is "The Time of Our Madness," which can be described as classic Brubeck, unique yet familiar. "Unisphere" features particularly beautiful playing by Militello on the alto sax, really showing off the instrument without trying to do so. The composition goes back to the quartet's beginnings with Desmond and Brubeck in 1963. The quietly introspective "Steps to Peace" features Brubeck gently nudging the keys with sophisticated accompaniment by Militello on the flute.
"Forty Days" refers to Christ's forty days of solitude in the desert. "Mr. Fats," a tribute to Fats Waller, was first heard on the Time Changes album, released more than forty years ago. Time Changes also featured Randy Jones' recording debut as a member of the quartet. According to Bob Blumenthal's fine liner notes, "Ballad of the Rhine," written on the day that Dave Brubeck's army unit crossed the Rhine river sixty years ago, was originally titled "We Crossed the Rhine."
It would be difficult to fault the fine performances on this recording, nor do I have any complaints about its sound quality. The perspective is a bit more distant than it has been on recent jazz releases by Telarc and its subsidiary Heads Up label. This is a shining mini-retrospective by a true giant of jazz, who is also one of the most recorded musicians in history. It gets my highest recommendation.