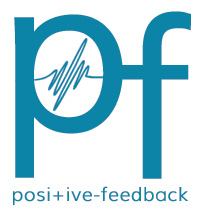 You are reading the older HTML site
Positive Feedback ISSUE 2
august/september 2002
3 Flamencos
by Srajan Ebaen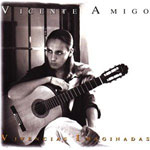 Vicente Amigo Vivencias Imaginadas
Sony Latin CDZ-81782, 1996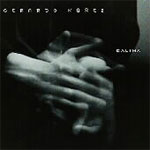 Gerardo Nunez Calima
Alula 1007, 1998
The Spanish guitar is a very popular instrument. That's true also for a style brought to prominence by Ottmar Liebert. Unfortunately in error and thus very misleadingly, it's called Nuevo or Nouveau Flamenco. Ottmar's easygoing style is admittedly popular and has spawned a veritable frenzy that prompted every major label to sign its own rumba-gitana flavored guitarist to cash in on the Hawaiian-sized wave. However, this so-called Nouveau Flamenco has precious little to do with the real thing; as little perhaps as tigers share in common with flamingos whom they'd devour for breakfast if they had the chance. This situation further riles connoisseurs since there does exist a style that's properly called Nuevo Flamenco. In current Spain, it accounts for some of the most sophisticated guitar music ever committed to record. This Spanish phenomenon is the real McCoy. Once encountered, it immediately reveals its American counterpart to be nothing but a sickly sweet, superficial and ultimately unhealthy aural soft drink. Not to condemn soft drinks. They do have their proper place. But don't market them as stand-ins for proper spirits or healthy real-fruit beverages. Resist the temptation to transfer credibility through deceptive labeling. That's not to condemn the American guitar scene either. It has given us the phenomenally talented guitar duo Strunz & Farah, to mention just one example. But Jorge and Ardeshir, well aware of the distinctions, are the first to admit that theirs isn't Flamenco but a Latin guitar style all its own that borrows from Southern American and even Middle-Eastern idioms.
Nuevo Flamenco's most famous guitar virtuosi go by names like Juan Manuel Canizares, Juan Carmona, Pepe Habichuela and Rafael Riqueni. Included in their ranks are the two illustrious fretwork wizards of today's review, Gerardo Nunez and Vicente Amigo. The latter is by many believed to be Paco de Lucia's successor. Paco in fact must be considered the watershed guitar phenomenon in Flamenco. There's the Sabicas-type Flamenco that came before. Then there's Nuevo Flamenco that's come since. The Flamenco that came before no longer exists as a present-day art form. Paco de Lucia's appearance onto the scene of traditional Flamenco has forever changed how current guitarists relate to its tradition and concomitant limitations. The new Flamenco, in light of Paco's immaculate example, demands dazzling instrumental virtuosity as well as daring cross-cultural attempts to absorb modern-day's influences of salsa, jazz and even rock. At the same time, it requires a thorough command and understanding of the tradition. This makes Nuevo Flamenco a tightrope-balancing act. To be authentic, it must combine recognizably traditional elements and forms while offering creative invention and a vision for the future that the current generation of listeners can relate to. Needless to say, while not limited to Spainit is nonetheless on the Iberian Peninsula that one finds the most powerful and consummate examples of Nuevo Flamenco. The Nuevos Medios label of Madrid is one of its strongest supporters.
Your reviewer here wasn't born in Spain. He also didn't grow up amongst its gipsy barrios. Hence no native absorption of the intricacies of compas, that elusive meter of Flamenco's rhythms. Nor, for that matter, instant recognition of its various forms, from rumba to bulerias to minera, from fandangos to tanguillo, zapateado, sevillanas and granaina. But an innate love for this music form and sufficiently broad exposure has nonetheless resulted in an intuitive grasp of the matter that can distinguish the real from the fake and the merely proficient from the sublime. Disregard the liner notes of many Flamenco records. They espouse the technical matters of form and rhythm with such esoteric poetry that the uninitiated feels flummoxed. It's like those verbose wine reviews - they tend to make even the most dedicated grape lover doubt whether he ever truly tasted as good glass of wine. Regardless, wine and music plainly speak for themselves. No prior exposure is required to relish something of substance and quality. True, in order to fully appreciate Amigo's or Nunez' inventiveness and sheer technical prowess, some familiarity with the greater genre would undoubtedly help. But when you encounter greatness, you just know it. Ditto for these recordings. This music subdues with its power and enchants with its elegance. It appeals to the mind with its finesse and excites the blood with its passion.
With his compositions, Vicente adheres a bit closer to tradition than the older Gerardo. The timbre of his guitar is dark, warm, earthy and full-bodied while Nunez exudes silvery elegance with a lighter flavor. Both guitarists are matchless composers and love to experiment. Vicente adds a muted trumpet to some of his tunes. Gerardo employs the services of Istanbul's master percussionist Arto Tuncboyaciyan, bassist John Patitucci and pianist Danilo Pérez. Vicente turns to that most intense of Flamenco cantaors since the demise of the celebrated Camaron de la Isla, the incendiary young Duquende, to add hair-raising male vocals. Gerado invites the afore-mentioned Strunz & Farah to join him in a tempestuous trio excursion of accelerated rumba flamenca. When thus prompted by Patitucci and Pérez, he even ventures into Jazz milieu. Vicente invites mentor Paco de Lucia to join him on a tune dedicated to Pat Metheny.
Do you require further descriptions? Think soulful delivery where every pause is as eloquent as the next note. Think devilish rhythmic complexity that seems overt until you attempt to follow it closely. Think handclaps that are impossibly precise and fast, as though generated with a machine gun. Think rapid hand percussion on the Peruvian slapbox called cajon that often stands in for the fancy foot percussion of Flamenco dancers. Think lightning-fast yet pearlescent tremolos. Think viral metallic string attacks, blistering rascuados, sonorous solo exploits and trance-like ensemble coherence. In short, envision all the hand-to-hand combat weapons at the disposal of a skilled Flamenco guitarist, then take this inventory to a higher power. Think Master Ninja martial artist, he who knows all the moves but puts them together in ways that defy gravity to make the impossible seem easy. This then isn't your father's traditional Flamenco anymore. Rather, it's a new, constantly expanding art form that, in true gipsy fashion, appropriates from contemporary styles what it fancies and gives it the Flamenco makeover. It begins where Paco de Lucia left off. His example, like a mountain that dares to be climbed just because it's there, has forged a new generation of Flamenco guitarists who, in terms of dazzling technique and compositional substance, are some of the most accomplished guitar players alive. The North American Alula label seems to have made it its mission to spread the words. Others are following suit. If you love Flamenco and want to take its most feverish impassioned pulse, try these two recordings and catch the virus. Then log onto http://www.flamencoconnection.com and work your way down from this tip of the iceberg. You'll abolish soft drinks forever. May I suggest some Sangria?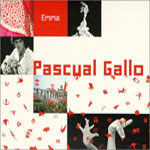 Pascual Gallo Emma
Daqui/Harmonia Mundi
Good Flamenco can be like a jolt of lightning that burns out the cobwebs in the belfry in one blistering, life-shortening attack. There's a cocky, matador-like attitude - strutting peacocks in full plumage - stylized poise and authentic daring, all mixed up into one heady cocktail. Especially in the rumbas, you'll encounter a powerful, exuberant joi-de-vivre while the bulerias offer exciting opportunities for jagged falsetas over complex rhythmic structures. Dissonant chords add the requisite drama of suffering and melancholy. This feverish mêle has caused the gitanos for centuries to meet in caves and around campfires and celebrate their continuously evolving and adapting music unblemished by the restraints of Anglo-Saxon civility.
Pascual Gallo's album "Emma" is high octane caffeine of the sort that has spoons salute up straight inside a tiny cup of Turkish coffee half full of sediment and sugar that's the epitome of legal shock therapy. The silvery and immaculate elegance of a Gerardo Nuñez speaks to us predominantly of an immense artistic intelligence. The red-golden earthy glow of Vicente Amigo's instrument recalls a deep and finely honed craft infused with character. The Losada Brothers simply walk a path of frenzy. Pascual Gallo's guitar tone, different yet again, contains more than the usual amount of upper harmonics and renders him with a very metallic character of unhinged wildness. The overall sense is one of adolescent virility, the kind that would make paint blister just walking by. Of his technique, Flamenco's grand master Paco de Lucia says, "Pascual is a great musician with an amazing technique." Combined with the fierceness and incisiveness of tone and a great artistic creativity that embraces oud and tablas, this adds up to one very explosive debut album whose eventual appearance was perhaps heralded by Gallo's victorious 'Cielo de Cuba' composition at the Flamenco competition of La Unión fifteen years earlier.
Born in France and living in the Aquitaine region for over twenty-five years, this guitarist possesses an intimate knowledge of Flamenco's traditional forms but also the burning curiosity to fashion his very own style that stands firmly in the tradition while adapting it to modern influences. Having taking his time to mature and develop before he committed himself to posterity with a recording, his choice of collaborateurs is equally inspired and calculated. There's Justo Eleria, a gypsy singer from Marseille gifted with a voice that projects with impassioned force when called for, like in the solea 'mano a mano'; or exudes infectious joy, as in the rumba 'a los vientos' where he plainly steals the show. There's Salvador Paterna from Toulouse who plays both guitar and the Arabic oud and matches Gallo in virtuosity like a darker brother. The interplay between the two, battling it out in the instrumental buleria 'la memoria', is like a bullfight where the wits of the matador are matched by the cunning of the bull. Upholding the complex rhythmic support structure of compas is Eraldo Gomes, a Brazilian percussionist who uses both the Peruvian cajon and Indian tablas to mimic the palmas and foot stomps of Flamenco dancers. Michel Bismut, a jazz bassist from Montpellier who has been involved in previous Flamenco ventures, and Sandrine Galop on back-up vocals, complete the brilliant ensemble of "Emma".
The uninitiated may not quite be prepared for the furious level of energy presented in this recording which is anything but recommended fare for a casual and relaxed rainy afternoon. Rather, a propitious occasion would be the anticipatory air of being all gussied up for a night on the town's most reckless nightclub. Truly, "Emma" is best appreciated when all your sails are up and you're ready for the pressure that comes from this kind of single-minded purpose. If you're not quite sure what to expect, try to watch one of the Carlos Saura Flamenco movies—you'll be in the proper frame of mind instantaneously.
While there is no shortage of excellent Flamenco guitarists these days, Pascual Gallo deserves to be mentioned in the same breath as a Rafael Riqueni, Juan Manual Cañizares, Juan Carmona or the above references. Paco de Lucia's endorsement is a dead ringer to pay attention. I'm here to tell you that even as a mere music aficionado with no pretensions of in-depth familiarity with the genre, you will appreciate this crystalline piece of work that omits all unnecessary flourishes and presents itself in all the rawness and vitality of living art. While the title "Emma" remains conspicuously unexplained, I dare predict that if it were an actual living female and not just some archetypal vision, you and I are probably better off not knowing her. Trying to venerate her in all her vociferation and keeping up with her tempestuous temperament would probably wreck havoc with our health and aging self-image. In short, this album is most highly recommended for those fortunate adventurers who salute the day with a triple espresso before they violate legal speed limits in a red Alfa Romeo on the way to a secret beach party. Is the message getting across?