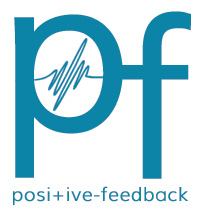 You are reading the older HTML site
Positive Feedback ISSUE 2
august/september 2002
Maltz on SACD Cross-Section of Columbia's Jazz Fusion Produced on SACD: A Tale of Two Triumvirates
by Greg Maltz
After the introduction of CD, jazz fans waited more than 10 years for most of the classic 1970s fusion albums to be reissued, and even longer for decent remasters to appear. Even the latest CD reissues are lacking in depth and separation between instruments, so it was a pleasant surprise to find Sony releasing many jazz-rock gems from the Columbia vaults among its initial SACD push. The man behind these SACDs is Bob Belden.
As an artist, Belden is best known for "jazzing up" the music of pop acts like Prince and Sting, but he is better known as the reissue producer and co-producer of a very wide variety of essential music and jazz gems, chiefly Miles Davis titles. He started out in the early '80s producing Red Rodney recordings and finding a niche in New York as a writer for studio sessions. It was there he became involved in reissue projects for Blue Note and Sony/Columbia, sometimes with Blue Note producer and raider of the lost master tapes, Michael Cuscuna. (Cuscuna himself is credited with co-producing Bitches Brew and Sorcerer on SACD, and Blue Note will soon be announcing SACD releases of its own.)
Belden's relationship with Sony put him in a unique position when DSD was embraced by the company. He describes the process involved in recent SACD and CD reissues: "You first make a SACD [DSD] master. This SACD master is then 'down converted' to the regular red-book 16-bit CD. At Sony Music Studios, New York, the SACD master and the 16-bit master can be made at the same time. The DSD conversion is 'bussed' to the PCM 900 (16-bit) master. Soon Magneto/Optical discs will replace the bulky, unreliable 1630 and all CDs will be manufactured from the 24-bit or SACD M/O.
"The production process at Sony Studios is committed to using only analog tapes, and the DSD conversion brings out the quality of the original recordings.
"In the eighties and nineties, Columbia had difficulty addressing digital information and had reissue producers who were mere clerks. As a result, many of the issued CD's were from second or third generation masters. Starting in 1996, with the Mastersound series for Japan, close attention to the original source became the focus of the project. For instance, Round About Midnight had been issued on CD using a third generation Dolby A copy (made from a second generation (1973) Dolby A Ampex 456). On the Mastersound reissue, the original tape made in 1956 was used and the difference is subtle but stunning."
The advent of DSD transfers and the introduction of SACD enabled those of us with an SACD player to hear DSD in all its glory, and the difference was an eye opener and, as described by many of us at Positive Feedback, a complete revelation—the digital audio equivalent of mainlining music. Positive Feedback has reviewed several of Belden's SACD productions, but this time the focus will move to the fusion catalog that often takes a backseat to other genres. This report will focus on two "SACD triumvirates"—the first representing Miles' explorations in 1970 and the second encompassing Weather Report's heavy-hitting mid-'70s recordings.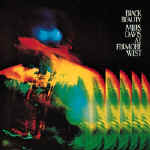 Miles Davis, Live-Evil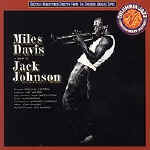 Miles Davis, Tribute to Jack Johnson,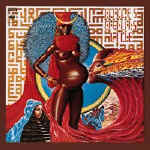 Miles Davis, Black Beauty
It was February 1970, and if the late '60s taught us anything about jazz, it was that the idiom was heading into progressively rock, funk and foreign influences. Wayne Shorter had left Miles a month earlier to co-found Weather Report, along with Joe Zawinul before him, and Miles needed a new saxophonist. He added Steve Grossman to a band that included drummer Jack DeJohnette, bassist Dave Holland, Chick Corea on keyboards, and percussionist Airto Moreira.
Though Zawinul was no longer with the band, Black Beauty kicks off with his composition, "Directions". The sound is crisp and disarmingly transparent. The instruments are reproduced with good clarity and the SACD tells no lies. The keyboards maintain a roughness while losing the digital flatness familiar to those who have been listening to the CD version. The SACD allows slightly more natural air and access to the three-note vamp of "Directions". It also provides significant dimensionality for Grossman, Holland and DeJohnette to work their new jazz into a complex weave. This recording will win no audio achievement awards, yet it is a stark and accurate portrayal of a key point in Miles' career.
Arguably, the opener that night at the Fillmore West never really finds its way. But the rest of the performance is a different story. The band achieves fusion nirvana on "Miles Runs the Voodoo Down," which is very accessible thanks to some semblance of conventional melody and rhythm. However, it shifts and splinters into various fractals, focusing more on harmonic spraying of blues notes by Miles' trumpet here, distorted keyboard comping there. But once the band caught fire at the Fillmore, they stayed hot. The music on much of the program becomes a continuous, segued, surgical exploration of the heart of the tunes, with Miles using his new sidemen as scalpels. It becomes a challenge for the fan of straight-ahead jazz, but a rewarding challenge because part of Miles' gift was to get to the heart of a composition. To hear him do this in a band that had thrown away conventional modes of melody and harmony is at times ugly, at times beautiful, but always exciting. Miles believed that the measure of a great jazz band was not the ratio of successes to failures but the ability to take chances often and come out together, still communicating, still playing "above" the music.
Arguably, the only one who does not play at the level of his colleagues is Steve Grossman, who tries to fit too much into his solos at the expense of listening and finding space of his own. Nevertheless, his proficiency will be the first attraction to many jazz fans seeking a foothold in this strange and complex fusion. And on the SACD, details leap from the horns, stalk, and assault the listener from the keyboards, bass and, further in the background, DeJohnette's drums.
In a more straight-ahead nod to rock grooves, Miles took his band into the studio to record four sessions starting right around the time Black Beauty was recorded in February and ending several months later in early June 1970. Like In a Silent Way, the preceding studio fusion masterpiece, producer Teo Macero cut and pasted the sessions together into a pair of long, segmented tracks, each occupying a side of the original LP. "Tribute to Jack Johnson" carried this further, with the tunes abruptly changing, but maintaining authoritative quality.
Miles used essentially two different bands for the sessions. The lineup for "Right Now" includes John McLaughlin, Billy Cobham, Herbie Hancock, Michael Henderson, and Steve Grossman. According to Miles' autobiography, it was during this time when he really began to "hear" the upper register of the trumpet and felt compelled to solo higher than he had before. Miles' solo in "Right Now" is among the most powerful examples of his mastery of the upper register. He was known throughout the '50s and '60s for really holding back in the high register, often with a mute in the bell of his horn, jabbing at the music very melodically. Here he attacks it as ferociously as at any point in his career, clearly compelled by the rock-like rhythms buoying him.
The rhythm itself was a vehicle of tremendous raw power. Miles, ahead of his time as usual, built on what had come before to influence a generation of rockers. At times, the rhythm on "Right Now" sounds like the Allman Brothers; at other times like Jeff Beck, but with a refinement and constantly evolving groove. The team of McLaughlin, Cobham and Henderson could be very elastic and accommodating—and also tough as nails. The idea, Miles' insisted, was to use James Brown's innovations in funk to build a groove out of just one chord, in this case E, and to use it as a launching pad. Macero interrupts this groove with performances from other sessions where Miles was more influenced by Sly Stone. McLaughlin's soloing is another highpoint, but the groove itself is the star of the show.
Track two on Jack Johnson, which revolved around a bass line lifted from James Brown's "Say It Loud, I'm Black and I'm Proud", uses the two different lineups. For nearly the first 13 minutes, "Yesternow" features the same musicians as "Right Now". An interlude is then spliced in from "Shhh/Peaceful", which was originally released on In a Silent Way, but overdubbed with a trumpet solo from "Right Off". Needless to say, this contrasts sharply with the groove running for the first half of "Yesternow", but Macero's editing seems to fit. The overall effect is a much more accessible, engineered program than Black Beauty, but with all of its energy and raw power. The splices on the SACD import from Japan are more audible than any CD version, but by the same token, the guitar and keyboards sound much more natural and gorgeous. The presence and palpability is well worth seeking out this import—whether or not it becomes available domestically on SACD.
Live-Evil is an eclectic gem combining a performance at The Cellar Door, Washington, D.C. with studio creations, assembled seemingly haphazardly by criteria only Miles and Macero could explain. The result: a unique hybrid of jazz fusion, proto funk, haunting, ultra-lyrical ballads and world music flair. The personnel at the Cellar Door gig, representing Miles' band in the final days of 1970, included bassist Michael Henderson, drummer Jack DeJohnette, guitarist John McLaughlin, saxophonist Gary Bartz, Keith Jarrett on keyboards, and percussionist Airto. McLaughlin was no longer a regular in Miles' band and his guest appearance added texture and fire, especially on "What I Say", "Sivad" and "Funky Tonk", which benefit greatly from the air and dynamic improvement of SACD compared to CD.
The studio tracks included Ron Carter or Dave Holland on bass, Chick Corea and Herbie Hancock on electric pianos, Steve Grossman on soprano sax and Hermeto Pascoal on percussion and drums. These tunes were recorded about six months prior to the appearance at The Cellar Door. What the studio cuts give up in immediacy and attack, they make up in cerebral triumph, rhythmic tension (particularly in Gemini/Double Image) and, in the case of the ballads, sheer beauty in minor keys and otherworldly vocalizations. The artwork theme of the album plays with the idea of duality. Live is spelled Evil, in reverse. Miles is spelled Selim in reverse. The implications of these concepts are more successful and diabolically understated in the music than they are on the album cover—gentle hints of a powerful "oneness", that musically and conceptually seem to work despite the flaws which are easier to appreciate, criticize and ultimate to celebrate on SACD.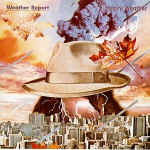 Weather Report, Heavy Weather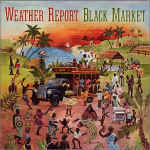 Weather Report, Black Market,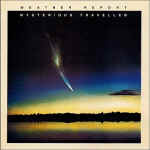 Weather Report, Mysterious Traveler
Where were Miles' former teammates Wayne Shorter and Joe Zawinul during this historic period of growth and exploration in jazz fusion? They were busy founding Weather Report, which would set new standards and directions throughout the '70s. Miles had set such a high watermark that no fusion group would make a significant splash until Herbie Hancock's Head Hunters in 1973 (also, thankfully, available on SACD). The groove was clearly the road ahead and structural devices used in pop and funk were imposed on the music. Yet, within Weather Report a deep commitment remained, particularly with Shorter in the nucleus, to remain true to roots in jazz as a composer and artist. No matter how many different directions the '70s pulled, including a progressively commercial sound, Weather Report would not go along without infusing its own art into the mix. Perhaps this is why three SACDs from the band's heyday are a revelation—the multidirectional forces are on display as well as the artistry and dense grooves.
By the time Mysterious Traveler was released in 1974, Shorter had taken a backseat to the Weather Report's overall sound while Zawinul's complex and often heavily distorted keyboards came to define the group. The lineup was constantly in transition and Mysterious Traveler, documenting key changes in the personnel, is no exception. Most selections include bassist Alphonso Johnson and drummer Ishmael Wilburn although the previous rhythm duo that included the legendary Miroslav Vitous is represented also. The program kicks off with "Nubian Sundance", which adds several vocalists to a dense, carefully layered weave of fundamental grooves, fusion vamps and world music sensibilities. Unfortunately, the layering may not have been approached successfully from an audio engineering standpoint. The SACD does not do much to help delineate these layers, but it is a pleasant improvement from the late-'90s CD remaster. The tune that best benefits from the DSD treatment is "Blackthorn Rose", a keyboard/sax duet, but audiophiles will find it sounds as much "digital" as "analog". In the other tracks, the percussion and drums that were an integral part of WP's overall conception, while very enjoyable, never achieve that persuasive, strong realism we know from the best SACDs. The music is therefore not as persuasive. But if you'd like to explore Weather Report in multichannel, this SACD is your only option.
Black Market, released the year after Mysterious Traveler, continues to document changes in WP's personnel. Most notably, the very "on" Alphonso Johnson, a master of repeating, funky bass lines that were the building blocks of WP's groove, was augmented and ultimately replaced by the virtuoso Jaco Pastorius. Pastorius, of course, increasingly made the bass a lead instrument of the group—eventually soloing as much as Shorter and Zawinul. The drum chair on this album included Narada Michael Walden and Chester Thompson. Percussion was shared by the spicy Alex Acuna and his predecessor, Don Alias. As for Zawinul, he continued to define the band's overall sound and wrote the bulk of their material, while Shorter continued to pick his spots and his notes very carefully, ever the minimalist and acrobat of symmetry—even when he machine-gunned his phrasing during otherwise sparse solos.
In many ways, Black Market is more immediately accessible than Mysterious Traveler, and the sound of the SACD is at times stunning. The dynamic crests and troughs are utterly realistic, and so is the tone of the instruments. Hopefully, Belden will produce this SACD for domestic release, but for now it's worth ordering the Japanese import. It's a small price to pay for hearing, in all its glory, the impassioned attack of Pastorius on "Barbary Coast", a tune that can be described as a vehicle for introducing the world to his new approach on bass. All of the material maintains an urban sensibility while infusing musical ideas from other countries to very good effect. The album kicks off with the sounds of a large ship at harbor and a strong vamp gives way to the feel of almost full orchestration in Zawinul's synthesizer, with a snaking melody hooking over the top. The dense, diverse music is a thing of multifaceted splendor on SACD. A nod to the then-recently deceased Cannonball Adderly, who hired Joe Zawinul in the '60s, was included. It is the most straightforward tune one the album, simply titled "Cannon Ball". With Black Market, Weather Report had reached its zenith, or at least the height of its most popular period.
This brings us to Weather Report's best-selling album, Heavy Weather. The program opens with one of the few '70s tunes that became a jazz standard: "Birdland." While embracing and defining the commercial, late night TV talk-show sound, Zawinul keeps true to the idiom that attracted him to music and to America in the first place. Pastorius comes all the way to the front of the stage on "Birdland," which develops slowly and ultimately seeps into the brain as an irresistible melody. But Pastorius stepped up to a bigger role in other areas, too. He contributes his own composition, "Teen Town", where everyone else in the band takes a back seat (Alex Acuna sits out altogether, allowing Jaco to play both bass and drums). No longer was the bass assigned to duty as a building block for the groove. By splurging on staccato runs, melodic lines reminiscent of horns and dwelling in treble registers for extended phrases, Pastorius redefined the band and followed the lead of Stanley Clarke in transforming the bass into a lead instrument in jazz fusion. Shorter was now playing third fiddle, so to speak, behind Zawinul and Pastorius, but Shorter's influence and compositions were enough to maintain his identity in Weather Report. The SACD is hugely successful in recreating the kaleidoscope of pop synthesizer sounds and fleshing out the saxophones of Shorter, the percussion of Manolo Badrena and the convincing impact of Acuna on drums.
Kudos to Bob Belden!
Bob Belden is to be commended and congratulated for his production of these critical jazz fusion albums on SACD. They almost certainly will earn him no fortune or fame, but the music will live on much more proudly than it ever did on CD. Belden's commitment to seeking out the best existing tape sources and using state-of-the-art methods to transfer to DSD is worth recognizing.