VICTOR CHAVIRA'S SYSTEM:
LOUDSPEAKERS
Magneplanar 1.6 and B&W DM 302.
ELECTRONICS
Magnum Dynalab 208 receiver.
SOURCE
NAD T541 CD/DVD player.
CABLES
Nordost Quattro-Fil interconnects, Blue Heaven speaker cables, and El Dorado power cords.
ACCESSORIES
Monster Cables HTS 1000 AC center. Vibrapods, Lovan Trisolator, and Echo Busters.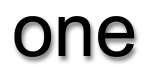 NAD is a British company that specializes in audio components that give solid performance at a reasonable price. The C541 was NAD's top-of-the-line CD player until recently, when it was upgraded to an "i" version. Both the 541 and 541i players have HDCD, a patented encode/decode process developed by Keith Johnson and Pflash Pflaumer at Pacific Microsonics in 1996. HDCD-encoded discs are encoded with 20 bits of musical information on a 16-bit format. They provide more dynamic range, a more focused soundstage, and more natural musical timbres.
I enjoyed the 541 very much, and it's not difficult to see why when one considers my reference—a seven-year-old Audio Electronics CD1. The CD1 is a highly modified Marantz CD63 with tubed output, made by Cary. It was quite an item in its day, but now shows its age. The NAD outperformed the CD1 in almost every respect, dominating in pace, rhythm, and timing. Another area in which the 541 surpassed my CD1 was transparency. With Natalie Merchant's latest CD, Motherland, on my CD1, the music sounded adequate, with a hint of bloom around her supple voice thanks to a pair of NOS (circa 1962) 12AU7s in the output stage. The music only came alive, however, when I listened to the disc on the 541. To my surprise, the HDCD indicator turned on, and unlocked previously unrealized depth and musical textures. Merchant's voice became more present and her words more clearly enunciated. Acoustic guitars sounded more defined and harmonically accurate. Bass and microdynamics were better represented than with my reference player. I heard more precise notes from Charlie Haden's bass on his sublime Nocturne CD. Brushes on a snare sounded like fine bristles skillfully stroked across a taught drumhead rather than salt in a shaker.
The 541 also possessed punch and momentum that my CD1 simply could not match, as demonstrated by Pat Metheny's latest work, Speaking of Now. This recording features the dynamic interplay between new drummer Antonio Sanchez and long-time Metheny Group bassist Steve Rodby. During passages of explosive drumming and low bass, the NAD never lagged. Players at this price level often turn such demanding passages into musical mush.
I firmly recommend the NAD C541 CD for its impressive musical performance and value. Prospective buyers should be able to purchase a 541 at discounted prices as dealers make room for the 541i. Unfortunately, the 541 is not upgradeable to the "I" version. Victor Chavira
JIM GRUDZIEN'S SYSTEM:
LOUDSPEAKERS
Zingali Overture 3B.
ELECTRONICS
Denon AVR-3801 receiver.
SOURCE
Arcam DiVA CD72T CD player and a Pioneer DV-414 DVD player.
CABLES
XLO/PRO 100 interconnects and Ultralink Audiophile Reference Series speaker cables.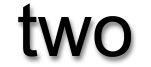 When I removed the NAD C541 from the box, I was not impressed. It has a very plain-jane look, but I understand that NAD has a reputation for putting its efforts into the inside of the machine rather than the outside, so this wasn't a surprise. The front panel is well laid out.
The remote, on the other hand, is rather oddly shaped, uncomfortable in my hand, and difficult to use. The digital filter from Pacific Microsonics that NAD employs for the C541's HDCD decoding is considered to be one of the finest around. The unit is designed with a very low output impedance (300 ohms), making it less sensitive to cables and ancillary equipment.
The C451 sounded good enough to make me forget about its looks and the awkward remote. I experienced a crisp, clean, detailed sound, with no immediately obvious colorations. On Israel Kamakawiwo's Facing Future CD, I listened to "Somewhere Over The Rainbow/What A Wonderful Life." Israel's voice was very light and delicate, his words were clear and easy to understand, and I could easily distinguish each pluck or strum of his ukulele. The midrange and treble were realistic, although his voice lacked the warmth and richness that my Arcam DiVA 72T reproduces. The presentation of Mary Black No Frontiers was similar. Her voice was light and delicate, there was no harshness to the highs, and the mids were right on. The big band sound of Big Bad Voodoo Daddy was an excellent challenge for the C541. On the songs "Who's That Creeping" and "Still in Love with You," horns were taut and detailed, piano was clean and clear. I could almost see each finger striking the keys. The bass was a little soft, and lacked the "pop" I am accustomed to hearing with my Arcam. Diane Schuur's rendition of "Stormy Monday Blues" had excellent detail. Live, her voice is amazing, warm and rich, and has beautiful pitch. The NAD made her sound a little cold and distant. The guitar was easily distinguished from the rest of the instruments and the orchestra was big. Although the bottom end was large and life-like, it wasn't deep and full sounding.
I found the NAD C541 rather un-involving and lacking in emotion. It has a somewhat clinical sound, bordering on sterile. Although it does have a crisp, clean, detailed, and precise sound, I prefer more warmth and richness. The C541 did not reproduce the full, warm bass I am accustomed to. Its CD-R and HDCD compatibility makes it versatile, and a good value for around $500. The C541 could enough punch and drive to move a lush, soft system up the sonic ladder. I don't think it would be a good match in a system that already tends toward the analytical. Jim Grudzien