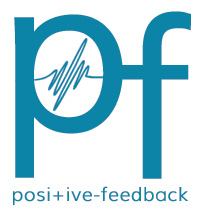 You are reading the older HTML site
Positive Feedback ISSUE 2
august/september 2002
The Stones on SACD: Notes on a Historic Re-issue Project
by David W. Robinson
(Photos courtesy of ABKCO, ©Harry Goodwin/Star File.)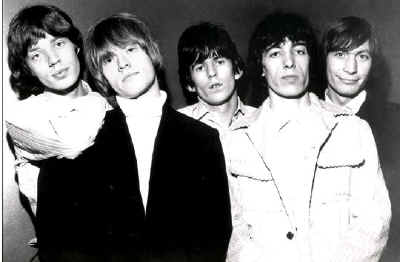 Background: On Doing Things Right
The time is at hand, music lovers—in a truly historic move, ABKCO is re-issuing 22 titles (327 tracks on 26 discs) from the Rolling Stones discography to hybrid SACD. As a matter of fact, I've already started listening to the first batch of eight SACDs that I've received, plus the sampler SACD (not for commercial release). I can tell you right now that I'm knocked out by the quality of the transfers that I've heard so far… but more on that later.
Most of you reading this article are probably aware of this re-issue project, but as I've done some reading of the materials that ABKCO sent to me I've run across some things that I find to be very encouraging from the perective of an audiophile/music-lover.
First of all, the mastering was done by Bob Ludwig of Gateway Mastering, assisted by Gus Skinas of Sony DSD, which explains the fine quality of what I've heard so far (three SACDs in so far).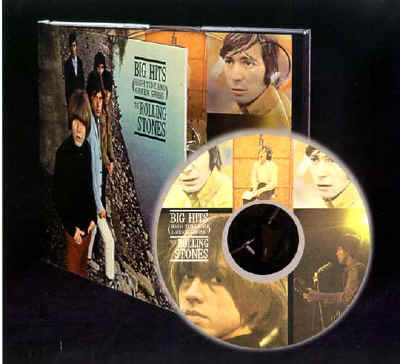 The titles to be released include 12x5, The Rolling Stones Now, Aftermath (US and UK versions), Between The Buttons (US and UK versions), Let it Bleed, Flowers, Their Satanic Majesties Request, Beggars Banquet, Let It Bleed, Out of Our Heads (US and UK versions), December's Children, Get Yer Ya-Ya's Out, and England's Newest Hitmakers. Also to be released are the collections Big Hits (High Tide & Green Grass), Through the Glass Darkly, Hot Rocks, More Hot Rocks, The Rolling Stones Singles Collection, Metamorphosis (first release to digital in any format, UK version only), and Got Live If You Want It.
Collectors and purists will be pleased to note the parallel UK and US versions of several titles above. As with the Beatles, some albums featured different sequences and versions of songs that were used in the two markets; this will be a remarkable opportunity to be able to compare them! Note also that Metamorphosis is in its first digital release anywhere. The UK version was used, according to ABKCO, because it has two additional songs that were not present on the US vinyl.
Special praise and a Brutus Award to ABKCO for the following announcement:
"All electronically reprocessed stereo recordings have been expunged from the catalog and have now been replaced with mono mixes while, when available and appropriate, true stereo mixes replace the mono counterparts on the following recordings: "2120 South Michigan Avenue," "(I Can't Get No) Satisfaction," "Around and Around," "Confessin' The Blues," "Empty Heart," "Heart of Stone," "Honky Tonk Women," "If You Need Me," "It's All Over Now," "Jumpin' Jack Flash," "Look What You've Done," "Paint It Black,"and "Time Is On My Side."
(The crowd goes wild! I pause here for a moment of silence to allow the music lovers everywhere to calm down…)
ABKCO claims to have done exhaustive work around the world to locate the very finest sources for this project; given what I've heard so far now, I'd say they succeeded exceptionally well.
I'll be reporting on the initial set of titles over the next several days; stay tuned for my impressions of the initial batch…