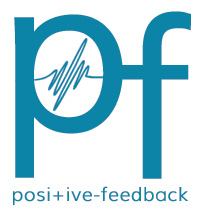 You are reading the older HTML site
Positive Feedback ISSUE 2
august/september 2002
Sunier on Hi-Res (with a little help where noted)
(John Sunier, long-time audiophile journalist and reviewer, has been a member of the Positive Feedback community for ten years. As editor of Audiophile Audition (www.audaud.com) and an "Editor of the Round Table," John and company will be contributing to PF Online by allowing the use of his and fellow audaud.com contributors' hi-res audio reviews.)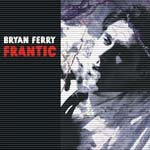 Bryan Ferry, Frantic
Hybrid Multichannel SACD Virgin 7243 8121382 7
This new release from Bryan Ferry is filled with a combination of catchy tunes mixed with Ferry's distinctive vocal styling. Sound quality is good, but not outstanding, and by no means representative of what SACD can do. It is still better in some ways in comparison with a conventional CD, however. The song list includes a mix of a few Ferry collaborations as well as a few cover tunes. "Nobody Loves Me" is a very catchy song, and could possibly be a hit. "A Fool For Love" is a rock song with a little bit of hook, a good beat, and nice guitar and harmonica work blended nicely with Bryan's vocals. Some of the songs, like "San Simeon," have an eerie quality, and others are softer tunes like Dylan's "Don't Think Twice, It's All Right"-an excellent track. The album is a little uneven, but Ferry fans won't be disappointed unless they were expecting to break new ground. The songs that are either co-written or produced by Dave Stewart are definitely more mainstream, and will appeal to more listeners. I don't believe there will be many new Ferry fans made with this disc, but it is sure to covert a few. Songs included are: It's All Over Now, Baby Blue, Cruel, Goin' Down, Goddess Of Love, Don't Think Twice, It's All Right, Nobody Loves Me, Ja Nun Hons Pris, A Fool For Love, Goodnight Irene, Hiroshima, San Simeon, One Way Love, I Thought.
by Brian Bloom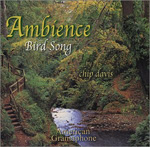 Ambience - Bird Song, by Chip Davis
American Gramaphone DVD-A & V AG9201-7
Ambience - Summer Song, by Chip Davis
American Gramaphone DVD-A & V AG9203-7
Don't know quite what to report about these two DVD-As. As with the other discs from the Mannheim Steamroller record label, you get a lot of extras: Each disc has both a video and audio side, and the videos are high quality motion throughout, with a choice of DD two channel or 5.1-channel sound or DTS 5.1, plus each package comes with a second standard single-sided CD version of the same stereo audio program at 44.1—designed for in-car or portable use when you're not in your home theater or SSfM listening room. But on the other hand, what you get with these two albums is really a lot of very little content. There are nature sounds very well recorded in discrete 5.1 surround—mostly birds (didn't fool my cats though) and water sounds—and about half of the time they are overlaid with New Age music, some of which is quite nice and some of which was to me quite annoying. There are plenty of New Age CDs which mix nature sounds and music, so this is nothing new.
The video side has pleasant long shots of birds, water, trees, or whatever is appropriate to the nature sounds, but the lower resolution of these subtle sounds is noticeable vs. those on the DVD A sides. The Summer Song disc identifies seven tracks, with such expected New Age designations as Raindance, Teardrops-Raindrops, etc. The Bird Song one doesn't bother with this. But there are some highly intrusive sound effects that come in towards the end of both discs—a thunderstorm, vehicles and an extremely loud airplane that sounds like it's buzzing your nature-based reverie. And since they're so realistically recorded—especially on the DVD-A sides, these loud sounds are doubly disturbing. One wonders what in the world Davis was thinking.
Home Theater Demo featuring Mannheim Steamroller
American Gramaphone DVD-A & V AG 9624-7:
Another addition to my stack of home theater demos - starting with laserdiscs and now of course we have DVD-A to add to the mix. This one has some unique twists to it and might appeal to newcomers to the whole HT concept, much as the Sound & Vision demo DVD reviewed here last month. Producer/musician Chip Davis's special approach to 5.1 surround sound is described, beginning with all the basics that the beginner should be aware of. The audio setup on the video side allows choosing Dolby Digital 5.1 or stereo or DTS. The several features include the liner notes, list of American Gramaphone products and their story, How to Use the Disc, How to Contact Them, and album credits.
Some of the five demo video music tracks come other Davis videos, such as footage from the Early Greek portion of Fresh Aire 8 appearing here as the selection "Night Party." Others are just slide shows of appropriate still photos, such as the instruments and other images accompanying the Menuetto movement of Mozart's String Quartet in C Major. Waterfall is a series of closeups of a famous Escher optical illusion drawing. One of the interesting visual departures here is the realtime meter display option for any of these five videos. Rainbow-colored 3D waterfall displays appear onscreen for each of the five channels of music and you can see the oscilloscope-type rise and fall of the patterns in accord with the music you are hearing from each speaker. For example the LFE channel shows no movement at the beginning of a piece but when a loud tam-tam whack is heard in the music one end of that display suddenly leaps into life. I don't know how much time one would devote to watching this, but I found it at least more interesting than the fireplace DVD!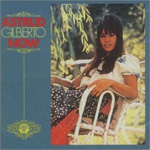 Astrud Gilberto, Now (with Deodato, Airto, Billy Cobham, Ron Carter & others)
Silverline DVD-A (no disc number listed)
Guess they didn't want to modify the album title of this 1972 original LP, but Now means Then, not Now. Fresh from the hit The Girl from Ipanema and in the midst of the bossa nova craze in North American, the hesitant but sexy little voice of Astrud Gilberto joins an ensemble of top jazz men in ten tunes. The producers must have dug up all the original parts of the multi-tracked session and mixed them to discrete 5.1 surround for this reissue. I don't know I would agree with their calling the result 'stunning,' but it does add a good feeling of involvement in the music, especially with the various Brazilian percussion at the surround speakers. There's also some nostalgic photos of the singer. Tracks: Zigy Zigy Za, Make Love to Me, Baiao, Touching You, Gingele, Take It Easy My Brother Charlie, Where Have You Been?, General da Banda, Bridges, Daybreak.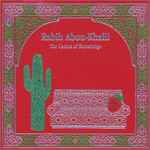 Rabih Abou-Khalil, oud, The Cactus of Knowledge
(with ensemble of 11 incl. Eddie Allen, trumpet; Tom Varner, French horn; Vincent Couirtois, cello)
Enja Records, Germany DVD-A ENJ-9401 8:
The mixing of Arabic music and jazz has not occurred frequently in the past, but this is the most successful such venture I have ever heard. It stands to reason that such a mix would come out of what is now being called the European New Jazz movement. European jazz performers don't suffer from an overly-respectful attitude about American roots music and jazz, so they have no problem integrating world music, classical, rock, marching band, circus, movie music, you-name-it into their music. There's no information on the performers; the only one I was familiar with was jazz-on-French horn specialist Varner. However, oud virtuoso Abou-Khalil has had ten previous albums on Enja, so he's not a shot in the dark. The entire notes booklet consists of a poetic essay titled The Butterfly of Light, in English, French, German and Arabic, the entire score for one of the pieces: Oum Said, and individual photos of the leading players - each one sitting on an orange divan next to a giant green plastic cactus. It is obvious that irony and humor are a part of these proceedings.
All eight tracks are original Abou-Khalil compositions and meld both the Arabic themes and the two Arabic instruments—his oud and a frame drum—into the unique ensemble. From the titles, there appears to be a French influence at work here, though the recording was made in Cologne. (Some other centers of European New Jazz are Paris, Berlin, Stockholm, Copenhagen, and most of all Amsterdam.) The players are spread around the listener, and the experience is ear-opening to say the least. Perhaps a hint of what's in store can be ascertained from the track list: The Lewinsky March, Business as Usual, Fraises et creme fraiche, Got to Go Home, Oum Said, Maltese Chicken Farm, Ma Muse M'amuse, Pont Neuf.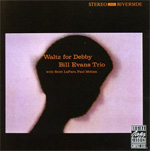 Bill Evans Trio, Waltz for Debby
(with Scott LaFaro, bass; Paul Motian, drums)
Riverside/Analogue Productions stereo SACD CAPJ 9399 SA:
Another jazz classic that has been reissued countless times now. In fact less than four years ago the xrcd version was released, and I have it for comparison. These three players created the epitome of jazz piano trios for the mikes over 40 years ago now and nothing sounds the least bit dated—music, playing or sonics. The session was taped live at New York City's Village Vanguard. The last four of the ten tracks are bonus tracks not found on the original LP release, and three of the tunes are heard in two different takes.
Comparisons: I compared the original CD release, the CD layer of the SACD, the stereo SACD layer, and the xrcd disc. This was a case where the sound was remarkably similar in all of the formats. After some time spent in relaxed listening, the very slight advantages in detail of the SACD became apparent. Unfortunately, for all its reissue interest, the piano sound on this disc is not as good as many others with audiophile pretensions, and the audience noises are in some ways more distracting than those on the Jazz at the Pawnshop. There was a slight improvement in soundstaging with the SACD, but this is early stereo and the soundstage is very wide to begin with —bass and drums clearly on the left channel and Evans' piano clearly on the right channel. I also tried the different formats both via an MSB LinkDAC and a Bel Canto DAC as well as directly out of the analog output from my Dan Wright-modified Sony 9000ES, and there was little difference heard.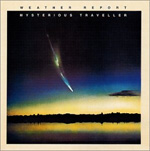 Weather Report, Mysterious Traveller
(Incl. Wayne Shorter, sop. & tenor sax & Lyricon, tack piano; Joe Zawinul, piano, vocals, Melodica, synth, organ, percussion, Fender Rhodes; Miroslav Vitous & Alphonso Johnson, bass; Dom Um Romao & Ray Baretto, percussion; Skip Hadden & Ismael Wilburn, drums)
Columbia Legacy multichannel SACD (only) CS 65112:
Last month I reviewed a psuedo Weather Report SACD—actually a tribute to the famous fusion group. This month we got the real thing. While Weather Report did release an SQ surround LP, for this—their fourth studio album - the original elements were rounded up and mixed to a new 5.1 surround experience. It's been over a quarter century now and the very special fusion vision of Weather Report—primarily of Joe Zawinul—has influenced generations of jazz performers. The instrumentation, for one thing, was unique and hasn't been heard since. Zawinul saw that electronic instruments could be used—combined with Latin and soul elements—- to create a different direction for jazz. But he didn't accept what these gadgets provided right out of the box—he learned exactly how synths worked and how to modify them to end up with the "Zawinul sound" that was central to Weather Report. With the added clarity and depth of DSD reproduction the panoply of these brilliant uses of electronics in fusion jazz can be really heard and appreciated for the first time.
The chemistry between Zawinul and Wayne Shorter was also central to the sound of the group, and instead of long solos the front line musicians play short passages that are integrated into the whole of the very creative compositions. Personally I'm not at all into either funk or fusion but Weather Report and Flim and the BBs have always held my attention. Tracks are: Nubian Sundance, American Tango, Cucumber Slumber, Mysterious Traveller, Blackthorn Rose, Scarlet Woman, Jungle Book.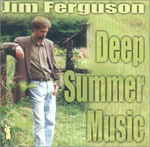 Jim Ferguson, Deep Summer Music
(with Chris Potter, tenor sax; Stefan Karlsson, piano; Jim White, drums)
A Records/Challenge Records stereo SACD SA AL 75060:
Nashville resident Ferguson is a first-rate bassist who works as a studio musician on sessions there—both as bassist and back-up vocalist. However, jazz is his real thing and only recently has he added his high tenor Southern-accentuated voice to his bass playing. His musical taste is more wide-ranging than most jazz vocalists, and also he's male—when most of the hot jazz vocalists today are of that other gender. Only four of the 14 tunes are his originals, so he's not exactly like jazz bassist-vocalist Jay Leonhardt. A strong liking for fellow Southern jazz vocalist Mose Allison comes thru in some of his more ironic and bluesy tunes, but Jim sports a better voice and more melodic approach. I tend to get bored with the entire run of tracks on most jazz vocal albums, but Ferguson kept me interested thru all 14 tracks, and it wasn't just because of the pristine clarity and presence of the SACD reproduction. By the way, the disc says "mixed and mastered in DSD" so it appears the original recording was either analog or hi-res PCM. Tracks: Deep Summer Music, What's a Guy Supposed to Do?, I'll Only Miss Her When I Think of Her, Wait Till You See Her, There'll Be Other Times, Walkin' the Dog, Slow Hot Wind, The Night We Called It a Day, Come Home to Red, Then I'll Be Tired of You, When the Night is Done, Nobody Home, When Your Lover Has Gone, In the Wee Small Hours of the Morning.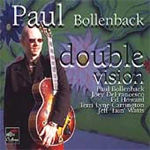 Paul Bollenback, Double Vision
(with Joey DeFrancesco, B3 organ; Ed Howard, bass; Terri Lyne Carrington & Jeff Tain Watts, drums)
Challenge Records stereo SACD SACHR 75030:
Another U.S. jazz group that had to go to a European jazz label to get released on disc. Hadn't heard of Bollenback, but organist Joey DeFrancesco is a top name in U.S. jazz today. A studio in Maryland was used and the original analog tapes were mixed and mastered to DSD in Amsterdam. Bollenback plays in a strongly swinging single string electric style which mates perfectly with the electric sound of DeFrancesco's B3. Four of the nine tracks are his own, and the shift to more pop songs rather than all jazz standards is shown by his opening treatment of Stevie Wonder's "I Am Singing," as well as his closer: a tune from Hootie and the Blowfish. The lyrical version of Strayhorn's "Lush Life" is also an album highlight. Bollenback's guitar is recorded up quite close and the B3 bass end is strong in impact. By the way, if you don't own an SACD player as yet, the CD layer of this hybrid disc provides really superior sonics on its own (as I discussed in the intro to this section this month). Tracks: I Am Singing, Open Hand, Danny, Breaking the Girl, Reflections of Jaco, Lush Life, After the Love Has Gone, Thank You Mr. Hancock, Let Her Cry.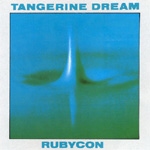 Tangerine Dream, Rubycon
Virgin stereo SACD V2025
Another blast from the past, offered to our undoctored ears with better fidelity than ever before so we can decide for ourselves if what we thought we heard back then was really in the music or just what we were smoking in 1975. The Berlin electronic trio has been one of the longest-lived groups coming out of the experimental 60s, with a stream of about 50 albums to their credit. I still prefer the electronic sounds they coaxed out of what are now considered obsolete instruments to any electronica of today. (I also much prefer the musique concrete of that period to the "serious" electronic compositions of today). The Moogs, Mellotrons, Elka organs and E-pianos never sounded so good on the original LPs. (Of course part of the problem could have been the Dual and JVC record changers we were playing them on...) The stretched-out synthesizer rhythmic riffs over which are heard the guitar, flute, piano or organ melodic lines aren't nearly as strenuously funk/dance floor as heard with electronica today. And the sounds are tonal and diatonic—not noise-based. Guess I'm just an old moldy fig when it comes to electronic music. Hey, the track list will provide a host of information about this SACD: Part One, Part Two.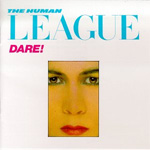 The Human League, Dare!
Virgin stereo SACD11255-2
Take three of those synthesizers similar to the above, add one male and two female vocalists, and ramp up the beat, and you have The Human League. This is their 1981 album, which also came out in a 45 rpm 12-inch single with the tracks "Don't You Want Me" and "Seconds," which made HP's List at one time. I dug it out and did an A/B comparison. The vinyl still had the slight edge—more oomph in the deep bass beats, a bit more clarity and air around the voices. But the SACD would probably beat out the 33 1/2 vinyl if I had it. The Human League sounds to me like Kraftwerk gave up their robotic personalities, decided to write some less minimalist lyrics more like standard pop, and got some girls in the group. Tracks: The Things That Dreams Are Made of, Open Your Heart, The Sound of the Crowd, Darkness, Do or Die, Get Carter, I Am the Law, Seconds, Love Action, Don't You Want Me.