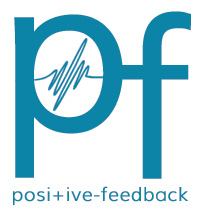 You are reading the older HTML site
Positive Feedback ISSUE 21

september/october
2005
RMAF - the People's Show, Part 2, page 2
by Dave and Carol Clark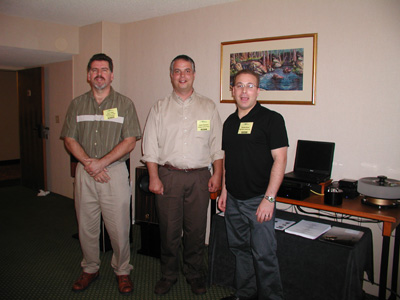 Louis Chochos (Omega), Vinnie Rossi (Red Wine Audio), and Tom Hills (Hudson). Nice guys, real nice stuff.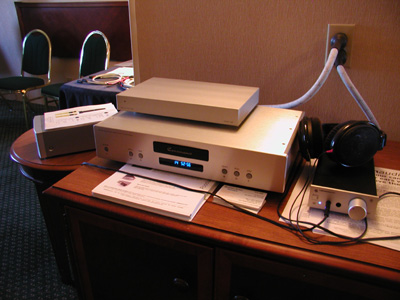 The Lehman headphone amplifier, Consonance CD player and Silver Cube phono-stage.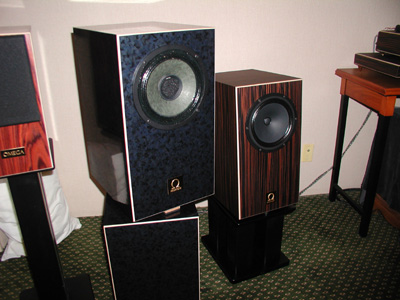 The Omega Hemptone 8s and Aperiodic 8 loudspeakers. A lot of bang for the buck!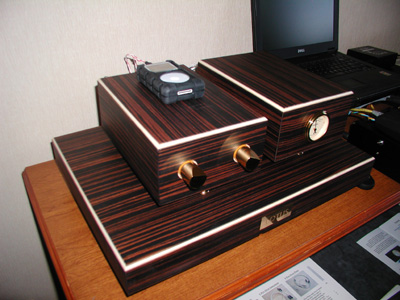 The Lotus Platform holding the matching Lotus passive preamplifier ($799) and Stereo amplifier ($1199). 6W into 8 ohms via battery-powered Class-T circuitry.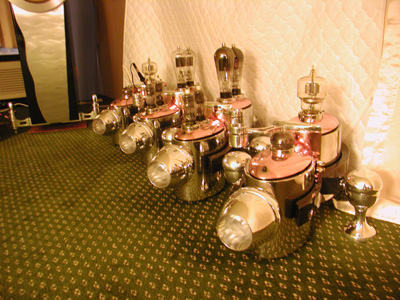 Naturally Electron Luv had the artiest stuff around...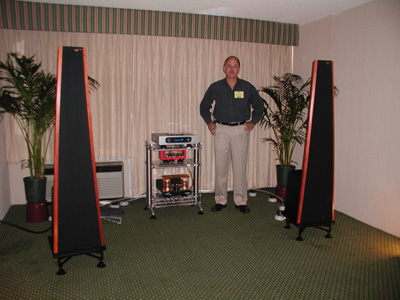 Gary Brashear with the Ambience USA ribbon hybrid from Australia $11,995 retail, Audio Sero Capitole, Berning Siegfried (see below), Berning headphone amplifier as line-stage, Analysis Plus cables, and Still Points everywhere!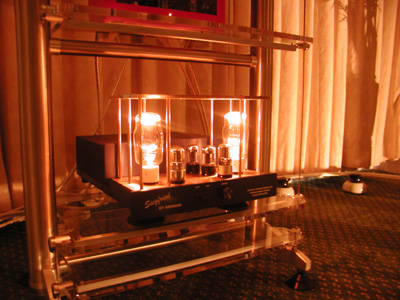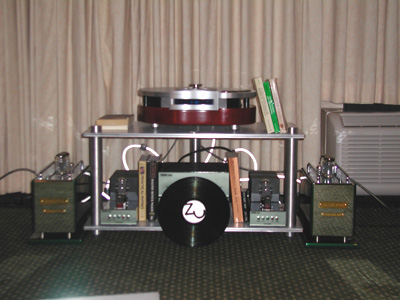 Real cool set-up by Sean and Adam. Audipax amplifiers and the Consonance Droplet CD player in a college dorm sort-of-arrangement. Real books! Real casual...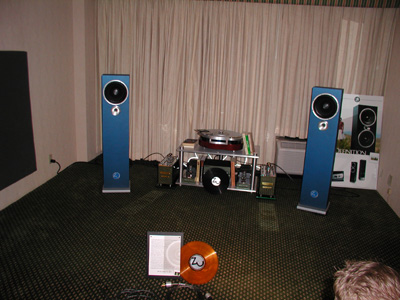 These guys get it times 11! They play real music and not all that audiophile crap that everyone just has to play... I mean they play rock! And stuff like PiL! Mike Watt! Real music for real people. No drum tracks or warbling female vocals... no siree.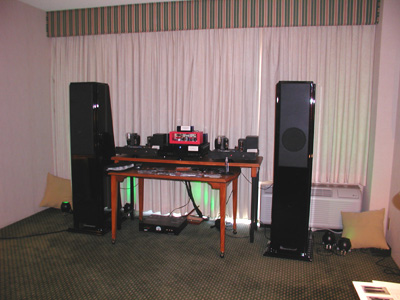 Maxx Horn Speakers. Not our cup of tea ...but to each their own.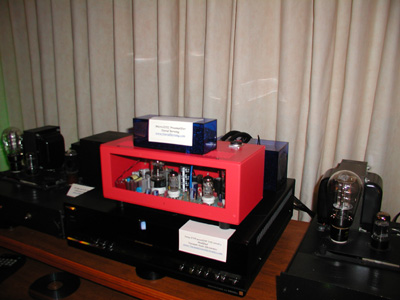 The David Bearing ZOTL Micro preamplifier and VSE Sony 9000 CD player.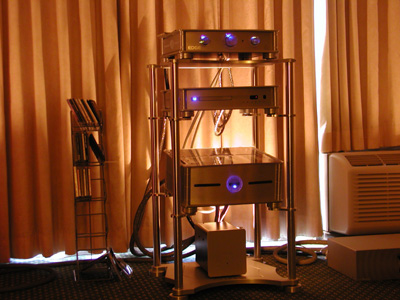 Edge G2 CD and GAV amplification, with Acoustic Zen cables and speakers, sounded real nice and engaging.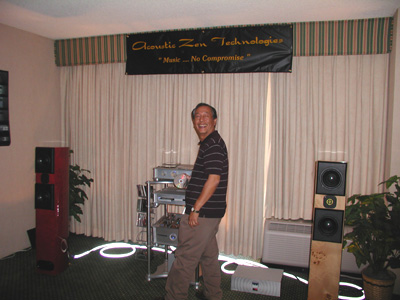 Robert Lee of Acoustic Zen and his amazing $3700 speakers. I mean seriously amazing as they come in real wood veneers (your choice of select hardwoods) and sounded very tight, fast, and dynamic. Very nice tonality and extremely musical.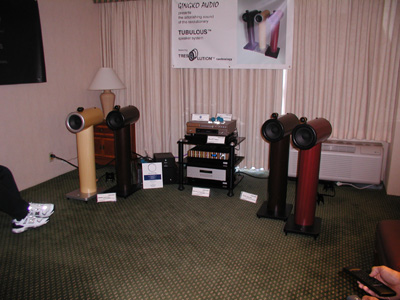 Gingko Tubulous speakers $2450 sounded very nice on vocals―the Eno disc came across as quite ethereal.
This concludes our show report. We did not get to all rooms, and some of those that we did, were either too busy/crowded to take a listen or to even take some images. So if we missed you, our apologies. We would like to again thank Al and his staff for putting on one fabulous show. We heard of no hitches and everyone commented on how good a time they were having, the generally good sound and the overall quality of the show. It was a lot of fun to see friends (we had close to 20 PFO staff there!) and to listen to some of the best of the best. There were over 100 exhibit rooms and twice as many manufacturers/distributors in attendance making this THE show to attend. Hope to see you there next year. You can not afford to miss the 2006 event! Expect more show reports to come in soon.