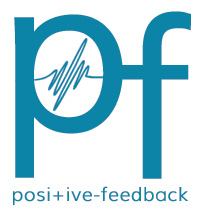 You are reading the older HTML site
Positive Feedback ISSUE 21

september/october
2005
Robinson on SACD - PFO Music Alert: TopMusic SACDs! (Part 1)
by David W. Robinson
Though much of my writing time in 2005 has been heavily engaged in completion of my doctoral dissertation, and not much extra time exists, every now and then I discover a new label that is doing such smashing brilliant work that I have to pick up my keyboard and let our readers know about it. The last time I did so was my strong recommendation of the Japanese SACDs (JSACDs) done by Verve in its 60th Anniversary Supreme Sound Edition. (For more on a title in that extraordinary series, see my article in Issue 16 at http://www.positive-feedback.com/Issue16/getz.htm).
Now I get to do it again, for another splendid series of SACDs from Japan: Top Music. I purchased a handful of Top Music JSACDs from my audiobud Chad Kassem over at Acoustic Sounds (http://www.acousticsounds.com), more on spec than anything else. The music looked interesting, and I was curious to see if Top Music's quality control was up to the usually superior standards of other meticulously mastered JSACDs that I had in my collection. One can always hope for the best, though inferior recordings/masterings cannot be saved, even by the excellence of a format like DSD and SACD. "Garbage in, garbage out" applies in all audio formats, LPs no less than SACDs. Would Top Music make the grade?
I needn't have worried: I am pleased to say that every one of the Top Music JSACDs that I have listened to thus far has been truly stellar. Depending on your taste in genres, you could purchase any of them with confidence.
Some quick recommendations from the very top of the heap: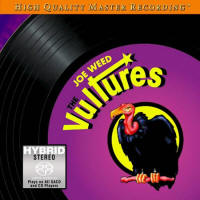 Joe Weed and the Vultures
This has become a heavy favorite of mine, and of all the folks here in PFOland, River City branch. Classic surf tunes, a la The Ventures, but with an incredibly rich, detailed, and dynamic set of production values, and a big dash of—what?—Creole. Salsa. Zydeco. Cajun. It's smoky, whatever you call it. Guitar, dobro, harmonica, accordion (accordion??!) bass and percussives, all in a wonderful gumbo. Terrific music (e.g., "Apache," "Wipeout," "Walk, Don't Run," "Pipeline," "Green Onions," "Last Date")…if you don't like this, friend, you are dead!
Lloyd Walker of Walker Audio's reaction to this disc: "Damn! This is MUSIC!"
He's bloody right.
Want to know what your SACD playback (and all the rest of your system) can do? Just put this one on, brother; it will serve you well!
Music, performance and the sonics are all 12/10…no lie!...buy this title if you don't buy any of the others here.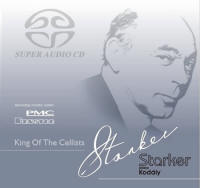 Starker Plays Kodály
If you love the cello …and I certainly do …this is a JSACD that you simply must have in your collection. Starker is a true master of his instrument, and I have loved his performances for years. I have the Mercury Living Presence of his Bach Sonatas on SACD, the signed LP box set, and even on CD. The discovery of this masterful recording on a carefully mastered JSACD was therefore a delight.
The music is wonderful, Starker is inspired, and the recording itself gives you the feeling of being in the intimate presence of a great artist. All comers to my listening room have been deeply moved and impressed by this title …you will be too.
Highly, highly recommended, my friends.
Music: 10/10
Performance: 11/10
Recording: 10/10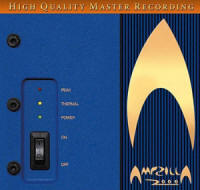 Ampzilla 2000 Demonstration Reference Disc: Ben Webster, My Romance
Shifting gears to jazz, this demo disc done in conjunction with Ampzilla features the jazz mastery of Ben Webster. While the recording is rather strongly left-right, typical of its time (1965), the incredible sense of presence and the tonal and timbral qualities of this JSACD are extraordinary. You'll find yourself dodging the spit in Webster's sax reed! (My son John, a jazz sax man himself, was even able to guess which type of reed Webster was using…yes, it's that good.)
"Days of Wine and Roses" and "Stormy Weather" are particular favorites of mine, but there isn't a dud on the entire recording. If you love jazz, you simply must have this JSACD. It's become yet another heavily spun disc here in Portland.
Music: 10/10
Performance: 10/10
Recording: 8/10
Any of the three titles here …one pop, one classical, and one jazz…will give tremendous satisfaction to any listener who has any soul at all. All too often, reference quality recordings are miserable performances, and vice versa, as Gordon Holt used to note. There's no Tibetan Yak Music here, sports fans…no misery for music lovers. This is the real thing: great music, terrifically recorded and mastered. What could be better?
Time is short …I've got to run …but consider this a news flash from the front: the Top Music JSACDs are killer reference quality discs. RUN …do not walk …and get 'em now!
Price: USD $30.00 per title, plus shipping/handling, from Acoustic Sounds.
For more information: http://www.topmusic.com/sacd.htm
To purchase Top Music JSACDs in America, check out Acoustic Sounds at the following search link: http://store.acousticsounds.com