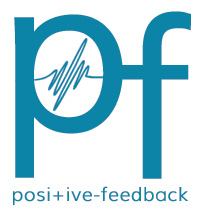 You are reading the older HTML site
Positive Feedback ISSUE 21

september/october
2005
A pair of "reference" releases - Shostakovich's Symphony No. 8 and Mozart's Requiem Mass
by Karl Lozier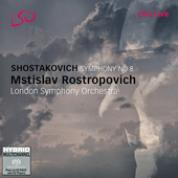 Shostakovich, Symphony No. 8, Mstislav Rostropovich, London Symphony Orchestra (LSO Live SACD LS00527)
This outstanding, almost monumental composition by Dmitri Shostakovich is probably not an ideal introduction to his music. I advise newcomers to begin with his Cello Concerto, one of his ballets, or the Fifth Symphony. The Eighth Symphony is unusual for the fact that the first movement is almost a half hour long. Also unusual is that the symphony has five movements instead of the traditional four. The piece has been described in many ways, most commonly as being inspired by World War II or by the suffering of the Russian people during that war. In the latter interpretation, the symphony's quieter passages represent their sense of numb shock from the horrible experiences of war.
It is difficult to adequately describe this work. Though it has some bombastic moments, there are also some beautifully sublime sections. Some of these are scored for a solo instrument or a pair of instruments. I find them hauntingly beautiful. If you are not familiar with this piece, and are searching for a composition that is a bit different, I suggest this recording. The London Symphony is the world's most recorded orchestra, It easily ranks in the world's top five. On this superb recording, available as either a standard CD or as a hybrid SACD/CD multi-channel disc, they are at the top of their game. It does not get any better than this.
The frosting on the cake is that the LSO Live recording engineers are also at the top of their game. This is their best sounding recording yet, and it is surprisingly good. I say "surprisingly" because the orchestra's home, the Barbican Hall, is not a particularly good recording venue. Nevertheless, all is perfectly clear on this CD (and even more so on the SACD), whether it is the whole group playing fortissimo or one of the solo or duo passages. The bass is clear, clean, and powerful. This recording is absolutely of demonstration quality.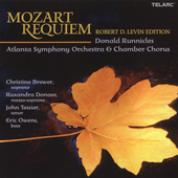 Mozart, Requiem Mass, Donald Runnicles, Atlanta Symphony Orchestra and Chamber Chorus (Telarc SACD 60636)
Interest in Mozart seems to remain high, even years after the film Amadeus. This is particularly true of his unfinished Requiem Mass. There is so much unknown about Mozart's death, including the cause, and why he was buried in an unmarked pauper's grave. The Requiem was a commissioned work, though some assumed that Mozart intended it for his own funeral. Though he did not complete the score, he told his former pupil Franz Sussmayer how he wanted it finished. A number of people, including at least three well-known conductors, have done their own versions. This performance is based on a relatively new version by Robert D. Levin. Levin claims that he has tried to improve on Sussmayer's edition, not replace it. He believes that a bit too much of Sussmayer is heard in the original completion.
Levin's revision is somewhat lighter and more transparent than usual. I believe that Donald Runnicles' conducting, and the performing of the Atlanta Symphony Orchestra and Chamber Chorus plus the quartet of soloists, are in harmony with that approach. The orchestra is up to its usual high standards. The vocal quartet handles everything without any obvious faults, as does the chorus. The effect is pretty much middle of the road, and should satisfy listeners who want to hear this new edition.
Telarc's recording quality is equal to what we have come to expect from the team of Michael Bishop and Robert Woods, with one small exception. The sound is powerful and spacious, as if heard from row M through R. There is very adequate detail in the upper bass through the lower midrange, and the voices of the soloists are clear. The one small problem arose in massed choral passages, where I sometimes heard some edginess. This is almost to be expected when a large group of sopranos sings very loudly. I wonder how it is possible to make a clear recording when such a tremendous amount of high-frequency power hits the tiny diaphragms of the microphones. I recommend this disc, with that one small caveat.