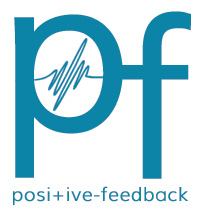 You are reading the older HTML site
Positive Feedback ISSUE 21

september/october
2005
A pair of surprisingly similar Telarc recordings in almost every respect - and both highly recommended!
by Karl Lozier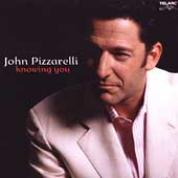 John Pizzarelli, Knowing You (Telarc SACD-63615)
I received this disc at the same time as the Cheryl Bentyne recording, and the two are remarkably similar. Guitarist Pizzarelli treats many of the selections as easy-going ballads. All of the songs seem familiar, but only a few are really well known. Examples of the latter include "The Shadow of Your Smile," "If It's the Last Thing I Do," and "How Long Has This Been Going On?" Pizzarelli treats the other selections in either a cool jazz or swing style. My preference leans to the swing interpretations, as they tend to be more distinctive than the ones he does in his typical ballad style.
I want to call attention to the accompanying musicians, the arrangements, and the sound quality on this disc. All are simply superb! Aside from Pizzarelli, who does a lot of guitar playing, there are ten other top-notch artists on this recording. Most of the tracks feature four sidemen, on instruments that include piano, tenor sax, organ, clarinet, drums, and vocalist Jessica Molaskey. As a result, there is a great deal of interesting, yet appropriate variety. I was privileged to hear Pizzarelli play last year, courtesy of Telarc. He was accompanied by a really big band, with his famous father, Bucky Pizzarelli, on guitar, and Martin, the younger family member, on bass. All are heard on this recording, which sounds like what I heard live, except that they played more jazz selections in concert.
Turn up the volume control and enjoy the excellent musicianship and the outstandingly natural, unforced sound that Telarc has managed. As expected, I heard a touch better sound quality from the SACD layer (as presented by my new reference player, the VSEI-upgraded Sony VSP-90000ES). If you like smooth, relaxed playing, with music almost like in the good old days, don't miss this.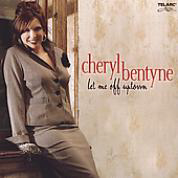 Cheryl Bentyne, Let Me Off Uptown (Telarc CD-83606)
I consider this the companion disc to John Pizzarelli's recent release, also on Telarc. This recording is a tribute to the great Anita O'Day. It starts with a take on her hit, "Let Me Off Uptown." The original was a duet with Roy Eldridge. On this recording, trumpeter Jack Sheldon takes Eldridge's role.
The selections, arrangements, and singing have more of a jazz flavor than Pizzarelli's release. Bentyne includes more well known selections. In addition to the title tune, examples include "Pick Yourself Up," "Honeysuckle Rose," "Tea for Two," and "Little Girl Blue." Bentyne treats some of the songs as ballads. On others, she handles even a familiar song in unpredictable fashion. She sings "Tea for Two" in such a rapid-fire style that it is difficult to keep up with the lyrics.
Cheryl's husband Corey Allen produced this recording. He plays piano on it quite ably, while leading an outstanding group. There is quite a bit of horn playing, from trumpet to alto and tenor sax, trombone, and the Mighty Little Big Horns. Add bass, guitar, drums, and Allen's piano, and the result is a very agreeable variety of music making. The recording clearly reveals the contributions of the accompanying musicians, as well as that of Cheryl Bentyne. Telarc repeats its consistently excellent studio sound of the past couple of years, making this another winner. I hope that there will be an SACD release.