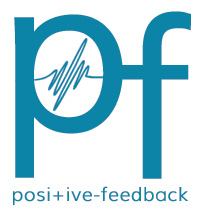 You are reading the older HTML site
Positive Feedback ISSUE 22

november/december
2005
Brahms Sonatas for Cello and Piano and Six Pieces for Solo Piano, David Finckel, cello and Wu Han, piano - Artistled Records
by Bob Neill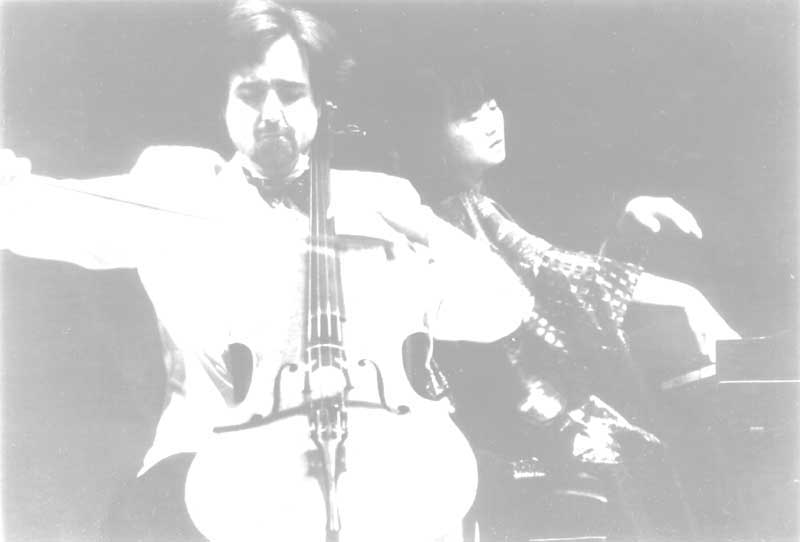 If your ears (and the mental machinery into which they feed) are strongly modernist, as mine became in my twenties and thirties, you really can't hear Brahms very well. Though I worshipped the symphonies in my college years, my ears soon became conditioned by the music of Benjamin Britten, who found Brahms, along with Sibelius, "heavy handed late Romantic."
Britten is still important to me, but somewhere along the way I got permission from Ludwig Wittgenstein, whose fiercely analytic mind was romantic at its core (he could whistle Brahms' St. Anthony Variations in its entirety), to revisit Brahms. And then I heard what Britten would not let himself hear. A music unshadowed by modern doubt, utterly straightforward in its expressive power – contrasted with Mahler, whom Britten admired enormously but who was too equivocal and protean for the Austrian philosopher.
What I heard when I was able to hear Brahms again was not heavy handed late romanticism but eloquently rich lyricism and passion, which harked back rather than forward. Music that could be played heavy but which at its heart was utterly transparent. (Roger Norrington's much maligned versions of the symphonies helped me to see this clearly.)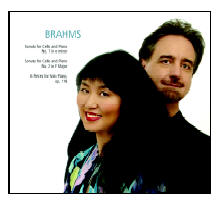 This new recording of the composer's two Cello Sonatas and his Opus 118 pieces for solo piano by David Finckel and Wu Han is one of the very best releases of Brahms' music I have yet to hear. What is particularly remarkable about it is the clarity Finckel (and his recording engineer, Da-Hong Seetoo) achieve in the cello's lower register, enabling us to feel the dark turbulence but also almost to see it. This is where lesser musicians and less adept engineering could indeed yield heavy handedness. Instead, we get exactly what Finckel and Wu Han say they were striving for: "clarity and integrity mixed with a lushness of sound and texture."
The other gratifying aspect of the recording is the warmth and richness Wu Han wrings from her piano, enabling it to sing with Finckel's cello rather than play against it. Again, credit both the musician and her engineer. The performance makes an interesting contrast with Starker's and Aba Bogin's, where the cello's natural richness is traded off, with Starker's characteristically leaner tone, for added clarity, complemented by Bogin's more brilliant sound on the piano. To my ears, the Starker/Bogin performance is aimed at modernist ears. Both approaches work, but I find Finckel and Wu Han closer to the Brahms Britten came to object to and Wittgenstein admired.
In the solo piano pieces, Wu Han proves she can do Brahms as well as she does Schubert, displaying her great gift for what Keats called "negative capability," the ability to achieve the point of view of an other, leaving your own personality behind. In a word, she is not the pianist in Brahms she is in the Schubert. The emotional flow in her Brahms is uniquely Brahms; and it is rapturous. Further, there is a restraint to her playing that shows us again that heavy handedness in Brahms is in the performer, not the composer. Actually, this may be the quality of Wu Han's Brahms I am most moved by.
This is a wonderful recording, as good as any this stunning pair of musicians have given us. The quality of musicianship and engineering of their proprietary label, Artistled, is every bit as inspiring as the work they are doing on their Music@Menlo series, recently reviewed.
I urge you to track this recording down and feast your ears for the holidays!
System used for audition: Audio Note: CDT 2 II transport, Dac 4.1 Balanced, M6 preamplifier, Neiro 2A3 monoblock amplifier, AN-E/SPe loudspeakers with Sogon, AN-Vx, and Spx cabling.
Bob Neill, in addition to being an occasional equipment and regular music reviewer for Positive Feedback Online, is also proprietor of Amherst Audio in Amherst, Massachusetts, which sells equipment from Audio Note, Blue Circle, Manley Labs, and JM Reynaud, among others.