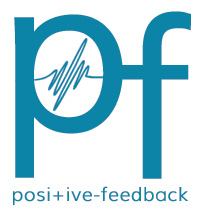 You are reading the older HTML site
Positive Feedback ISSUE 22

november/december
2005
Dozen Best Classical CDs for 2005
by Bob Neill
Thomas Adès, Piano Quintet, Adès, piano with the Arditti Quartet; Schubert, Trout Quintet, Adès with the Belcea Quartet, EMI Classics

J.S. Bach, Brandenburg Concertos, Concerto Italiano/Rinaldo Allessandrini, naïve.

J.S. Bach, Cantatas, Volumes 1, 8, 10, 14, 24; Alles mit Gott. John Eliot Gardiner, Soli Deo Gloria.

J.S. Bach, Cantatas, Volume 19, Ton Koopman, Challenge Classics.

Beethoven, String Quartets, Opus 18, 1-6, The Miro Quartet, Vanguard Classics.

Brahms, Sonatas for Cello and Piano; Six Pieces for Solo Piano, David Finckel, cello and Wu Han, piano, Artistled Records

Francois Couperin, Keyboard Music, Vol. 3, Angela Hewitt, piano, Hyperion

Mendelssohn, Piano Trios, Florestan Trio, Hyperion.

Mendelssohn, Complete String Quartets (and Octet), Emerson Quartet, DGG.

Mozart, Sonatas for Piano and Violin, Mitsuko Uchida, piano; Mark Steinberg, Violin, Philips.

Music@Menlo, Recordings from 2004 Festival, Music@Menlo Records.

Joan Tower, Instrumental Music, Naxos.
Distinguished Recording Project in Re-release
Franz Schubert, Complete Piano Sonatas, Alain Planès, Harmonia Mundi
System used for audition: Audio Note: CDT 2 II transport, Dac 4.1 Balanced, M6 preamplifier, Neiro 2A3 monoblock amplifier, AN-E/SPe loudspeakers with Sogon, AN-Vx, and Spx cabling.
Bob Neill, in addition to being an occasional equipment and regular music reviewer for Positive Feedback Online, is also proprietor of Amherst Audio in Amherst, Massachusetts, which sells equipment from Audio Note, Blue Circle, Manley Labs, and JM Reynaud, among others.