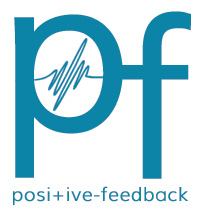 You are reading the older HTML site
Positive Feedback ISSUE 23
january/february
2006
After-Thoughts, 2006
by Bob Neill
There were a handful of releases during the year just ended that moved me a lot but about which I wasn't ready to write in my year-end retrospective state of mind. So I stuffed them under the holiday table until now.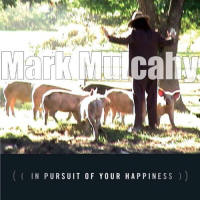 Mark Mulcahy, In Pursuit of Happiness. Mezzotint
Around these parts, which are southwestern New England, Miracle Legion was a much loved, mesmerizing, melancholy rock band in the 1980's, and I am very happy to report that the soul of the band, singer Mark Mulcahy, is back with a solo gig, actually his second, my CD shelf reveals to me. Sort of solo in that he has a very satisfying group of musicians with him, including the multi-talented keyboard player, Ken Mascis: Farfisa electric accordian, organ, and piano. Mulcahy's voice has a mad breathy lyric bark to it that is sometimes low key Freddy Mercury, sometimes the missing underside of Van Morrison. But always there is a plaintive quality that is all his own. Plaintive melancholy is not the stuff of drama—and there is always much of a muchness with Mulcahy. But if he's your man—and he's one of mine—you'll be glad to hear he's back.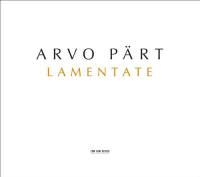 Arvo Pärt, Lamentate. Aleksei Lubimov, piano, SWR Radio-sinfonieorchester Stuttgart, Andrey Boreyko, conductor, ECM
Some of us have little patience with a lot of modern music that attempts to create a sonic equivalent of spirituality. Unless you are already there, it is often just earnest, righteous noise. Religion observed from outside. I am thinking of the likes of John Tavener and James MacMillan as I write this; but I've also been put off by a lot of the much admired Arvo Pärt. Minimalism, representing contrition, has always been a big part of Pärt's oeuvre; and as such, for me, it has always been simply minimal, as in not enough. But his new work, Lamentate strikes me as something else altogether.
The circumstances of its composition figure into its power to some degree, though I was first struck by the work anonymously, on FM radio. It is a piece for piano and symphony orchestra in homage to Anish Kapoor and his enormous polished steel sculpture, Marsyas, which the composer came upon in the Tate Gallery in London. Marsyas in Greek mythology was a centaur flayed alive by Apollo, an act that clearly for both Kapoor and Pärt is a powerful image of the state of the world in modern times. For Pärt, the sculpture seems to have engendered a sense of seeing the world from outside of time, seeing it in its absolute (moral) state. I conclude this from his few words of commentary about confronting the sculpture and about composing Lamentate, and from hearing this extraordinary piece alongside my sketchy knowledge of the myth. There is a photograph in the CD brochure of the orchestra performing the work in front of the sculpture, which soars far above it some one hundred feet in height. This piece achieves for me what a good deal of Eastern European and Russian music of our time (Kancheli, Sylvestrov, Gubaidulina, Gorecki) has been pursuing with some successes and some failures. As I wrote in a review piece here back in Issue 2 called "Profundity and Contemporary Classical Music," there is very little true profundity in music being written these days. Arvo Pärt's Lamentate is one of the few pieces that possess this quality, and I urge it upon you.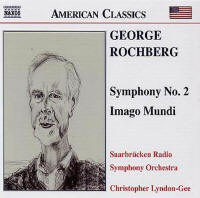 George Rochberg, Symphony No. 2 and Imago Mundi. Christopher Lyndon-Gee, conductor; Saarbrücken Radio Symphony Orchestra, Naxos.
Before this winter, I knew modern American (1918-2005) composer, George Rochberg, entirely through his highly engaging chamber music. Naxos' American Classics Series has now brought out three CD's of his orchestral music: Symphony No. 5, Black Sounds and Transcendental Variations in 2003; the Violin Concerto in 2004; and Symphony No. 2 and Imago Mundi this past fall, 2005. His Symphony No. 1 is promised next.
Rochberg wrote in a wide variety of styles, as he allowed his musical mind to evolve over the better part of the twentieth century. The two pieces on this disc were written in 1955-56 (Symphony No. 2) and 1973 (Imago). In their differences and excellence, they make a fine introduction to the composer. Listeners unaccustomed to the more cacophonous and a-thematic end of the modern music spectrum may initially find the symphony a bit prickly and, well …cacophonous. But if you give yourself enough time to adapt to its musical climate, it pays large dividends. The best of the modernists have taught us that the old ways are not the only ways to musical pleasure, and I have always considered Rochberg one of the very best.
What modernist composers do in their slow movements is often a key to the worth of their compositions. The wonderfully rich and fascinating music of the Adagio section of the Symphony makes my point: introspective, lyrical, anxious, quizzical. The Imago, written nearly a generation later, provides more of this side of the composer, sprinkled with echoes of Stravinsky. Another aspect of Rochberg's music that comes out on this CD is his ability to capture the clear, crisp, intimate textures of chamber music, especially with woodwinds, in the midst of orchestral works. He is clearly as taken by trees as by forests.
There was a time when I considered Naxos sonics a bit iffy, but not here. It would seem the success of the label has provided the resources to make state-of-the-art recordings. And the musicianship here is absolutely up to the occasion. Finally, conductor Lydon-Gee is a very thorough and informative commentator on Rochberg.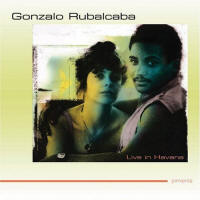 Gonzalo Rubalcaba: Giradilla (2005) and Live in Havana (Remastered re-release of 1984 performance). Pimienta Records.
I am about as Latin as Henry James (Jane Austen?), so what always strikes me first about Latin music (Classical: Golijov, though he is Latin and a lot of other things too; Jazz: Rubalcaba) is that unlike European and American music, the rhythm is the foreground. You have to listen through it to hear what we non-Latins listen for—the melody, the thematic material. Does non-Latin music suppress the rhythm? Latin composers and musicians lead with it. Is this a facile way of suggesting that Latin culture is more resistant to Apollo, more sympathetic to the centaur? Of course it is. But it may also be true. If you want to hear this difference in our cultures most dramatically, listen to Osvaldo Golijov's La Pasión Segứn Dan Marcos (St. Mark Passion)! (Hänssler Classics)
And that is why it took me a while to get Gonzalo Rubalcaba's 'Latin jazz,' in contrast to the 'straight' jazz he plays with Americans Charlie Haden and Paul Motian. These CD's are two of his Latin jazz CD's. This is the music that his acceptance as an American/European jazz musician has made it economically feasible to release. The first impression this music made on me was "Wow." The second impression was "Where am I?" And the final impression, after I stopped fighting my way through the foreground of rhythm to what Rubalcaba was doing on the (almost exclusively electric) keyboards and Reynaldo Melian was doing on his trumpet (on the Giraldilla CD) and just let it all have its way with me, was "This works, I can do this." It is still not where I live. But this version of Latin jazz is compelling enough that it can make a decent tourist of me, which given my proclivity for Henry James, is progress.
I love Rubalcaba's 'straight' jazz. Enough to trust him in his home territory and more and more to enjoy him there. And I love playing this stuff on my car CDP as I drive through town with my windows down and get some fascinating takes from fellow drivers at the stop lights. If the light lasts long enough, I turn some pretty stubborn looking Anglo heads. Note: A considerable portion of the personnel from the l984 septet are still with Rubalcaba on the 2005 release!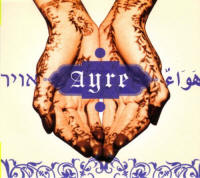 Golijov, Ayre; Berio, Folk Songs. Dawn Upshaw, The Andalucian Dogs. Deutsche Gramophone.
Anything that Osvaldo Golijov, of Eastern-European parentage, Jerusalem birth, Argentine youth, and American residency, composes is worth hearing. Anything. To my ears, along with Thomas Adès, he is the most compelling living composer. His musical mind exists at the crossroads of at least three cultures, though to my culturally innocent mind, the Latin muse is the ruling force. Ayre is a connected series of 'airs' whose texts and some of whose basic melodies are drawn chiefly from medieval southern Spain, with its intermingling of three cultures: Christian, Arab, and Jewish. The composer is much struck, he tells us, by how closely these cultures actually were to one another at the time this material came into being (late fifteenth century). "With a little bend, a melody goes from Jewish to Arab to Christian. How connected these cultures are and how terrible it is when they don't understand each other. The grief that we are living in the world today has already happened for centuries, but somehow harmony was possible between these civilizations."
Golijov composed Ayre as a companion piece to Sicilian Luciano Berio's Folk Songs (1964), which draws on traditional melodies from America, Armenia, Sicily, Genoa, Sardinia, the Auvergne, and Azerbaijan, interpreting them through his modern European sensibility.
At the heart of both performances is American soprano, Dawn Upshaw, who is the preeminent female voice of contemporary classical music. Berio wrote Folk Songs for his wife, the mezzo-soprano, Cathy Berberian.
Rather than try to say what it is that makes all of this wild and haunting music so extraordinary to listen to, I will simply draw your attention to it. Finding where in the huge and various world of modern composing the most important music is coming into being is a great challenge for the explorer. But for me, the studio of Osvaldo Golijov is one of the places.
System used for audition: Audio Note: CDT 2 II transport, Dac 4.1 Balanced, M6 preamplifier, Neiro 2A3 monoblock amplifier, AN-E/SPx SE loudspeakers with Sogon, AN-Vx, and Spx cabling.
Bob Neill, in addition to being an occasional equipment and regular music reviewer for Positive Feedback Online, is also proprietor of Amherst Audio in Amherst, Massachusetts, which sells equipment from Audio Note, Blue Circle, Manley Labs, and JM Reynaud, among others.