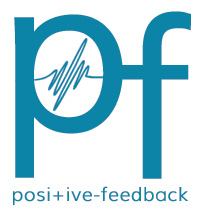 You are reading the older HTML site
Positive Feedback ISSUE 25
may/june
2006
Bach is Back on Latest RCA/BMG SACD Reissue and New on DG, Too!
by Robert H. Levi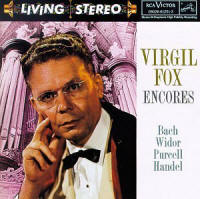 Virgil Fox Encores, The Organ at Riverside Church N.Y., Bach, Widor, Purcell, Handel, Recorded 1958, Produced by John Pfeiffer, Engineer John Crawford, Re-mastered at Soundmirror, Inc., RCA/BMG SACD 82876-71626-2
This is the latest RCA re-master to come off the assembly line from RCA/BMG and Soundmirror, Inc., Virgil Fox plays tribute to a whole disk filled with delicious treats for the organ and classics fan. I'm one of them and I quickly grabbed this disk as soon as it appeared at Tower Records. It even has a first release of the Elgar Pomp and Circumstance not on the original LP. What a lovely selection of goodies including Bachs Fugue in G Minor and Jesu, Joy of Man's Desiring. Add in Boyce, Muley, Purcell, more Bach, Handel, even more Bach, Schumann, some more Bach, Widor's Toccata from the 5th Symphony, and the Elgar, and you get the very fulsome picture! This is a lot of potential pleasure for $11!
First, let's talk performances. Fox hits every note quite precisely, exactly as if it was performed with a metronome marking time. If this were some kind of piano roll, void of all inflection and passion, I'd say of course. That a human is playing the Queen of all instruments as mechanically as a machine, or, more probably, as a bored musician is truly sad. I would suggest this recording was truly unsuitable for a fancy new release on SACD and surround no less. I would have walked out of this concert and demanded my money back.
Now, how about the sound. Does it save the day for organ enthusiasts and SACD purchasers? The acoustic is dry and rather dead. The organ sounds thin and lacks sonority. The highs are rolled, the mids are plastic sounding, and the bass is thin and filtered. There's lots of severe right to left sound and the whole affair is compressed and never blooms properly. This is one miserable organ recording sonically and the worst I've ever owned. It's the worst sound yet offered by the RCA/SACD reissues by a considerable margin.
Performance: C
Sound: D
Recommendation: Pass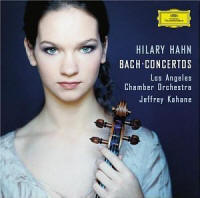 Hilary Hahn, Bach-Concertos, Los Angeles Chamber Orchestra, Jeffry Kahane, DG SACD 474 639-2
This Hahn plays Bach disk actually came out in 2003. I don't know how I missed it. On my last SACD shopping binge it just jumped into my cart. Needless to say, it's a full price disk.
With every gorgeous concerto I love to hear, this Bach disk is magnificently filled. With the lovely Concerto for Violin in E Major, the incredible Concerto for Two Violins in D Minor, the melodious Concerto for Violin in A Minor, and ending with thrilling Concerto for Oboe and Violin in C Minor [the Oboe is beautifully played], it's killer content if you love JS Bach! Hillary Hahn plays perfectly and passionately throughout and the supporting musicians nary miss a note. I'm a big fan of Jeffry Kahane and he conducts skillfully and with lovely tempi. My only real quibble is there's no real imagination or newness to the performances. They are all quite solid and display very good accuracy, just don't expect Karajan or Mackerras. This is tasteful and not boring and that's about it.
The sound is off. I tried three different players including the new Paravicini E.A.R. Tube Acute CD Player and the Modwright Sony 999 v 2 Tube SACD/CD Player and switched off with Kubala-Sosna Emotion Interconnects and Power Cords with Kimber Select and Palladium Cords… I even tried the hot new Jack Bybee "Corditioner" AC Cable with Bybee filters on board [review coming], but the sound remained thin, dry, digital, and two dimensional. I don't understand why DG did this. Their other Hahn efforts are better than this. It's not so bad as to ruin your listening, but have some aspirin handy for later. The Oboe in the final selection is pinched sounding and lacks texture. This mars an exceptional performance here.
Performance: B+
Sound: C+
Recommendation: Hahn may be worth it.