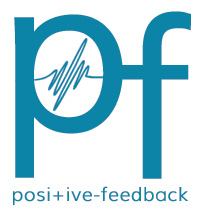 You are reading the older HTML site
Positive Feedback ISSUE 25
may/june
2006
Hippy-Trippy Donovan on Sundazed vinyl
by Tom Gibbs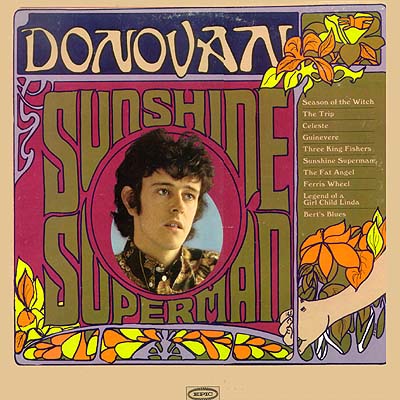 Donovan, Sunshine Superman, recorded 1966, produced by Mickie Most, reissued by Sundazed Records on 180-gram premium vinyl (LP 5028)
Prior to the release of Scottish folksinger Donovan Leitch's third album, Sunshine Superman, almost everyone considered him little more than a Bob Dylan wannabe with a few good tunes to his credit. Dylan himself offered Donovan no encouragement in a well-documented, mid-sixties backstage encounter. Everything changed in 1966, the year that Donovan jettisoned his Dylanesque vocal affectations and found his own eclectic voice. His transition from simple folkie to purveyor of acid-drenched psychedelic rock—heavily influenced by jazz, classical, and medieval music—was nothing short of remarkable, and created the mold for his campy, diverse career.
The opening track, "Sunshine Superman," was a smash hit, reaching number one on the US music charts (number two in England). With irresistible vocal hooks and superb guitar work from Jimmy Page, Donovan sang "I'll pick up your hand and slowly blow your little mind!" And our minds were blown. Wasn't this the guy who was recently strumming his guitar and singing songs about stopping the war? As the final notes of pop single heaven faded, a jarring clash of cellos snapped us to rapt attention, ushering in the divine acoustic ballad, "Legend of a Girl Child Linda." While Donovan's acoustic guitar sets the stage for most of the album, an eclectic mix of instruments including harpsichord, sitar, tabla, massed strings, and tenor sax is employed throughout this enjoyable melange of rock, ballads, and blues.
Donovan traveled in all the right circles, and many of the tunes on this album are homages to the hipsters and happenings of the day. Still, none of them seem dated. Listening again to this disc was almost like hearing it for the first time. As a testament to the importance of Sunshine Superman in Donovan's recorded canon, seven of the album's ten songs were included in last year's superb four-CD box set, To Try For The Sun—The Journey of Donovan. That collection truly enlightened me, opening my eyes to Donovan's stature as a musician and performer.
Sundazed used the mono source tapes, and while I'm a huge fan of classic jazz albums in their original mono mixes, I've always been suspect of mid- to late-sixties music (especially rock) offered in anything other than stereo. Mono has always suggested "less" and that translates to "inferior." Right? Wrong. Listening to this LP was illuminating. I really couldn't believe that I was listening to a mono recording. I'd call this really wide mono, not unlike that of classic Blue Note LPs from the fifties. I was impressed with the way that the soundstage filled the width and depth of my listening room. Donovan's voice had an uncanny realism and presence.
I currently use a quasi-ITU surround setup to accommodate SACD and DVD playback, but I mostly listen to two-channel sources, and my listening position has a fairly distant perspective. Through experimentation, I found that moving the listening position to a more nearfield scenario really improved the experience of listening to Sundazed mono releases. Placing my chair in the classic equidistant triangle between speakers and listening position snapped everything into focus. I also found that I could crank the volume to much more realistic listening levels without getting the "doubling" effect that can occur when listening to mono sources played through stereo equipment.
Sundazed's 180-gram pressing is superb in every respect. The disc is ruler flat and whisper quiet, with very few ticks or pops, and it seems to get quieter with each play. I can't recommend this album enough. It's an artistic knockout, and playing it is truly a joy.