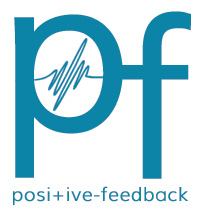 You are reading the older HTML site
Positive Feedback ISSUE 25
may/june
2006
HE 2006 - Page 2
by Dave and Carol Clark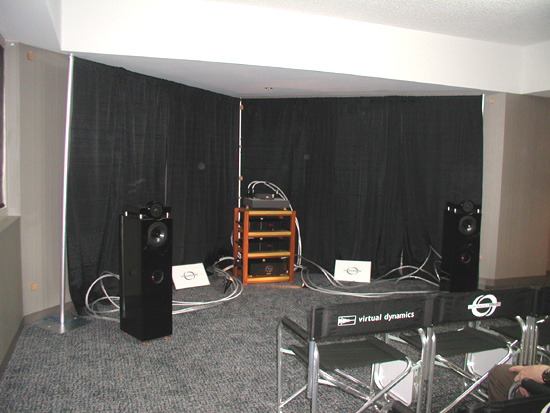 The Luminance, Virtual Dynamics, Avatar Acoustics, Karan Acoustics, and Ascendo loudspeakers... very similar to what they showed at CES and very much the same sound. Nice, nice, nice... though it could, with some material, be a bit too bright or revealing of the recording's flaws. him sounded as close to my reference, making this a stand-out room for me.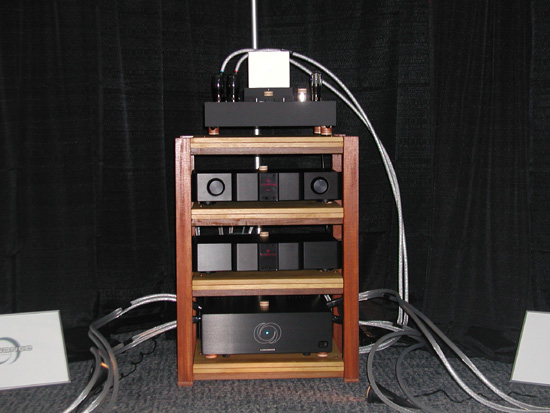 The Avatar stand with Karan preamplifier and the Luminance amplifier.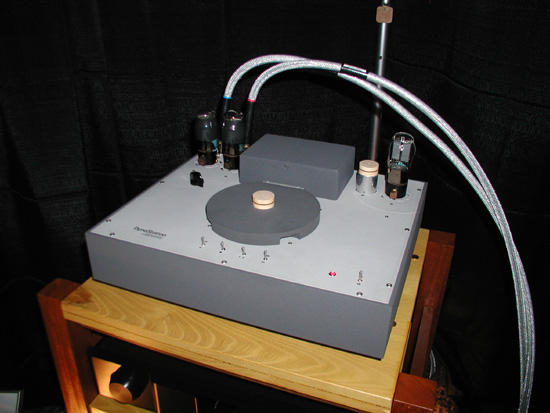 The quite unusual DynaStation 3se tube CD player...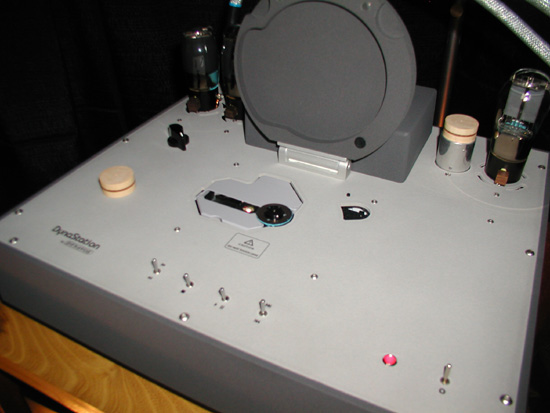 ...based on a Sony PlayStation laser mechanism. Very spartan in that Soviet military surplus sort of way...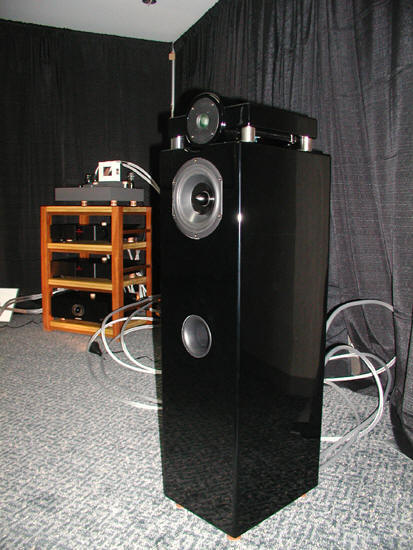 The Ascendo System E loudspeaker... I liked...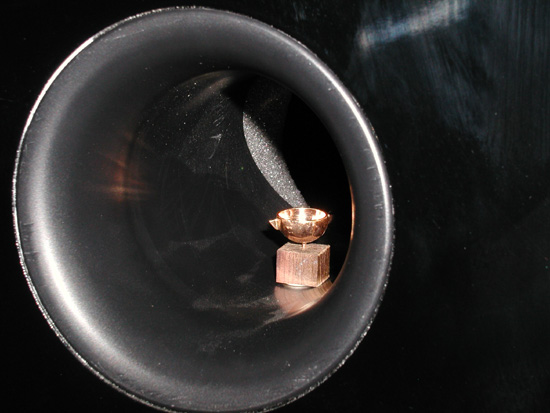 ...with an Acoustic Systems' resonator hidden inside the port... can you find me...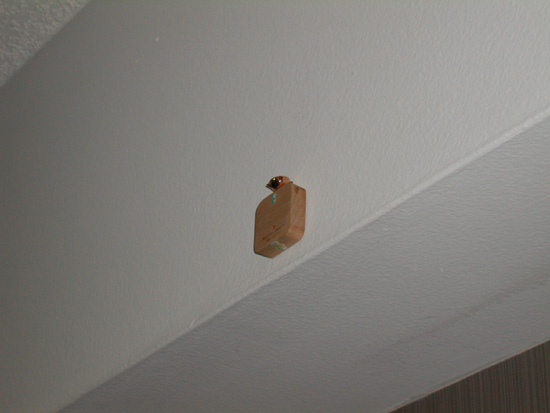 ...and more placed throughout the room. The room sounded rather good with a very deep and palpable soundstage. Huh...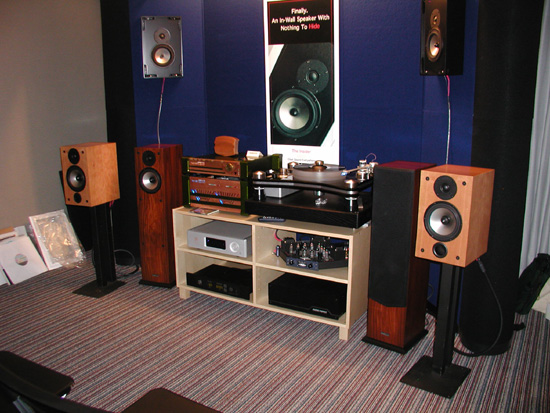 The Strain Gauge Soundsmith room...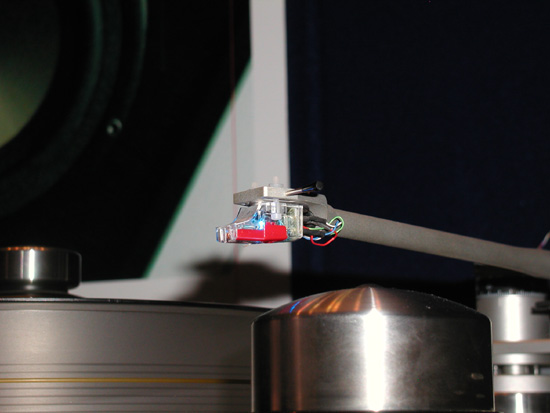 ...the Soundsmith Strain Gauge cartridge... it actually lights up blue...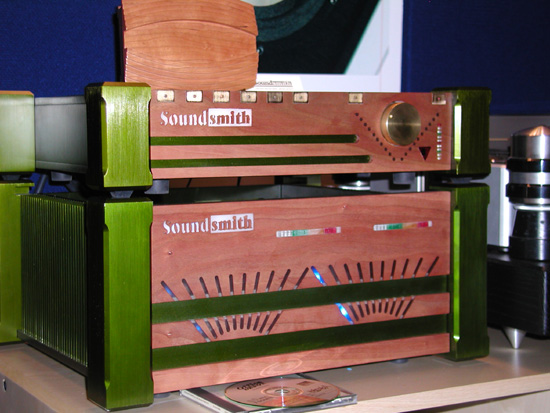 ...and Strain Gauge preamplifier and amplifier. You will have to visit their site to get the whole skinny on these products as they are not your typical black box... http://www.sound-smith.com/cartridges/sg.html. Not for the faint of heart.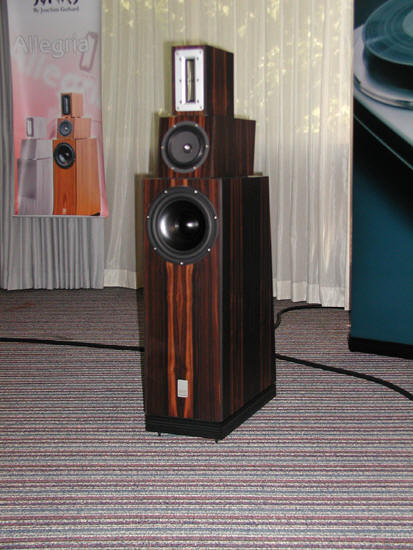 The Immedia room showed the new Sonic loudspeakers by Joachim Gerhard with Lyra, Lyra-Connoisseur, Trigon, and Finite Elemente.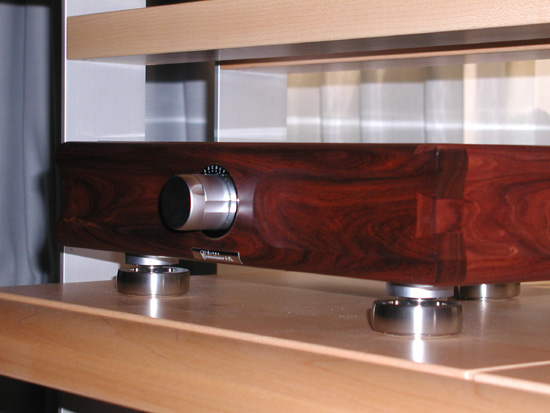 The Lyra-Connoisseur so praised by HiFi+...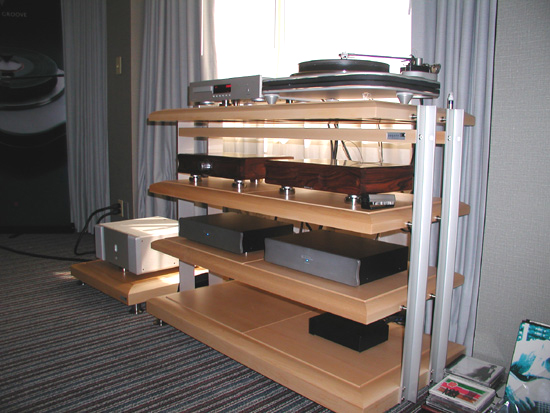 ...with other Lyra-Connoisseur and Trigon electronics on the Finite Elemente stands... nice sophisticated sound for the man with the cash. Very nice... very nice... very nice.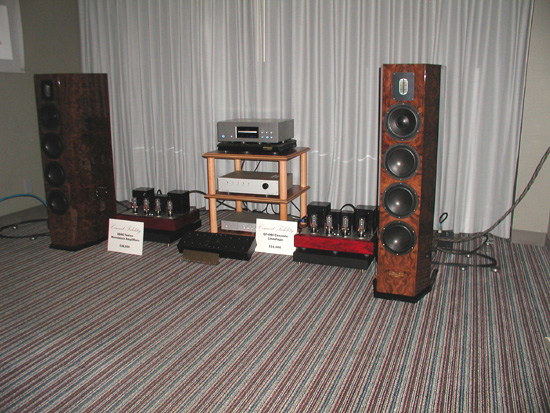 Precision Audio and Video showed Venture loudspeakers with Sound Applications, FMS cables, and Audio Critical Mass's Concert Fidelity pre- and power amplification.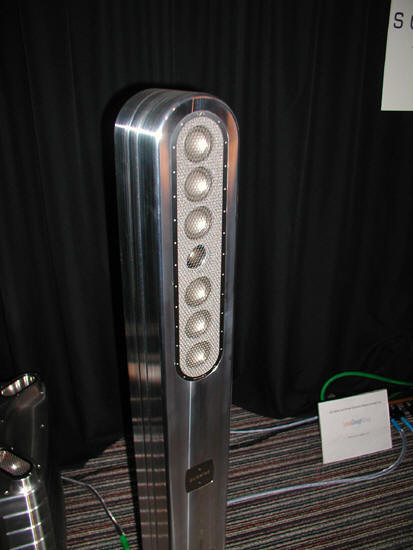 Sonicweld showed the Pulserod and...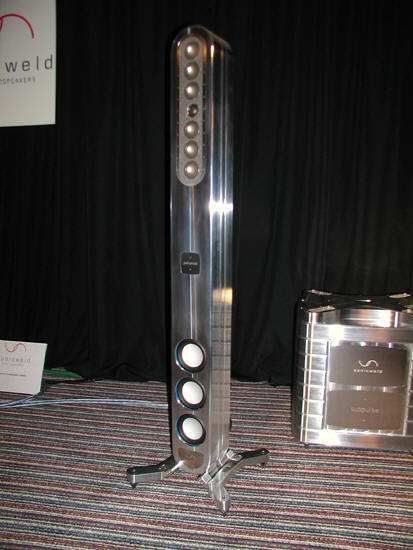 Subpulse subwoofers. These speakers did not sound like... well what they looked like―metal and all... no they sounded warm and rich, though with a bit too much bass (small room and two subs) and not enough presence or detail; which was no doubt being overpowered... http://sonicweld.com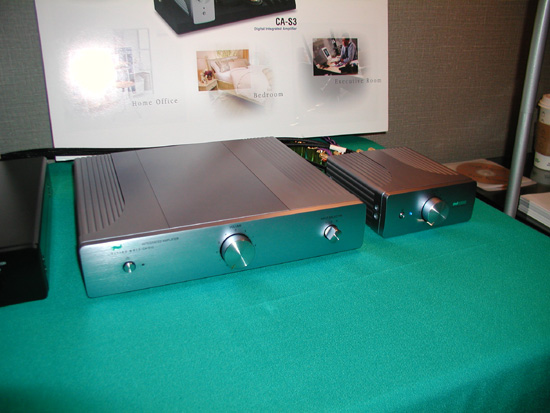 Flying Mole showed some new products... a preamplifier, bigger amplifier, and a couple of integrateds. All offering a lot for the money. Worth checking out. Lots of power and music for little cash.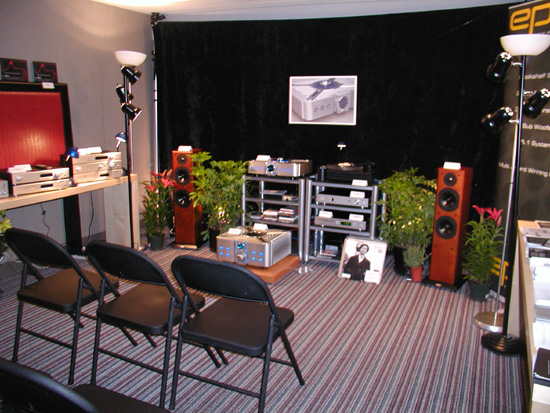 Roy Hall showed the same exact room he does at every CES. Actually, it is the SAME exact room. Apparently the room is boxed up and delivered ready to go into any similarly defined space... seriously nice stuff for little cash. High value and high fun.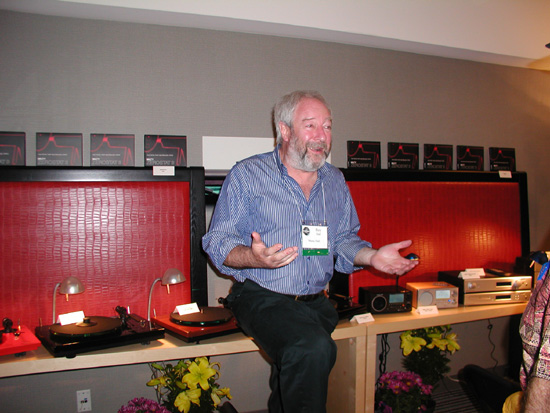 Roy in good form... see the room is folded down to a small cube, then we...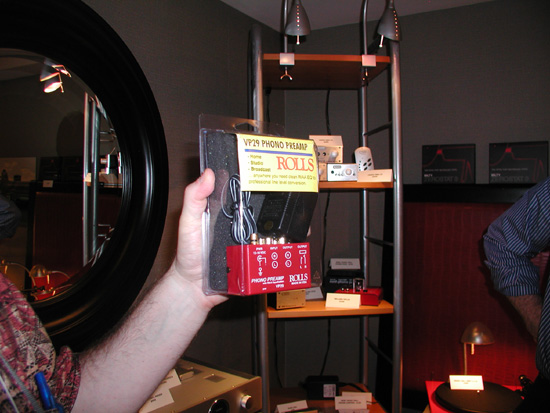 ...is now offering a quality phono stage for like $80 bucks retail!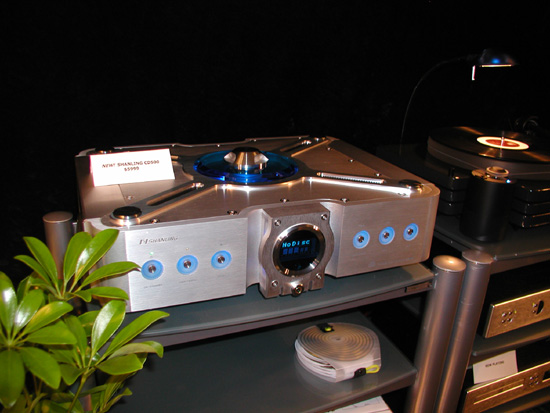 The soon to be released Shanling CD player ($6000)...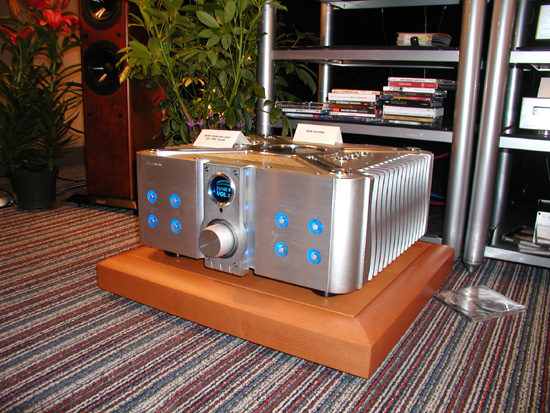 ...and the Shanling A-500 integrated ($6500). Not as affordable as Roy is known for... these are too push the envelope so to speak for Shanling... not just affordable stuff we are!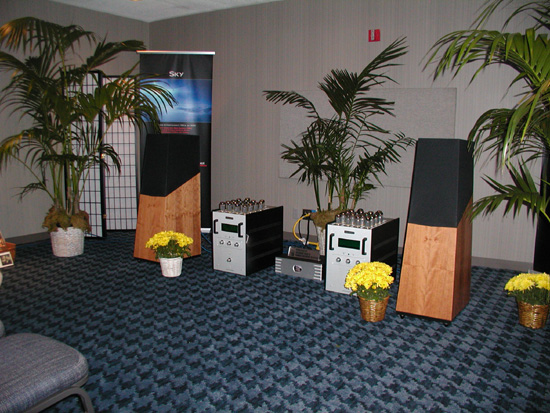 The Optimal Enchantment room showed Vandersteen, Audio Research, Richard Gray, and AudioQuest cabling. Sounded like Vandersteen and Audio Research... nice, though not my cup of tea.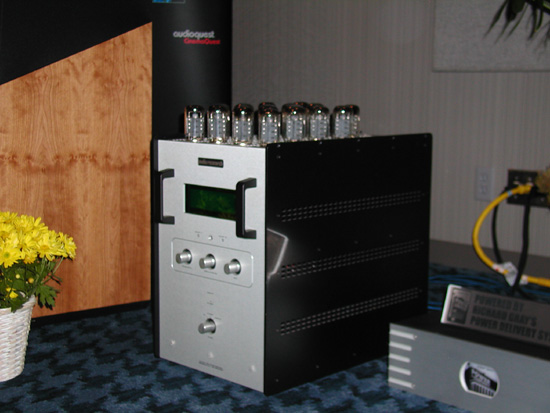 The statement Audio Research amplifiers... got tubes?!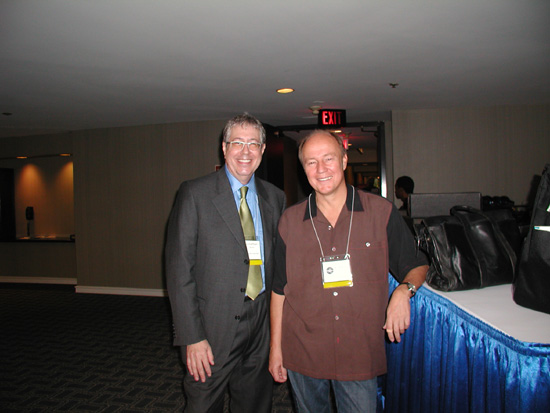 Look who we have here... Kevin Deal of Upscale Audio and Jonathan Scull... nice guys to a core.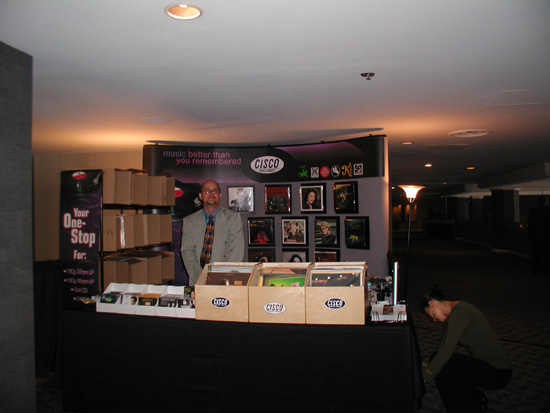 Cisco had a booth offering all Cisco has to offer... good music.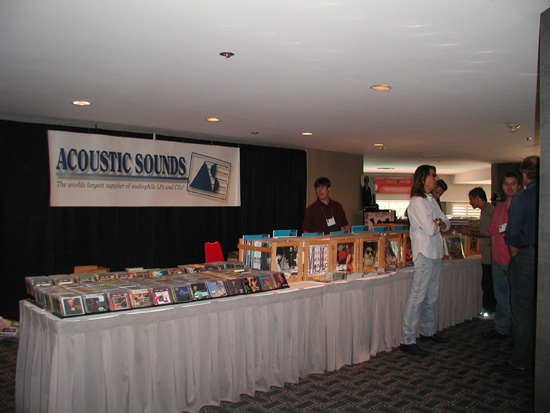 Acoustic Sounds brought the store... lots to peruse over... nice guys too. Hey Clark... hey Chad!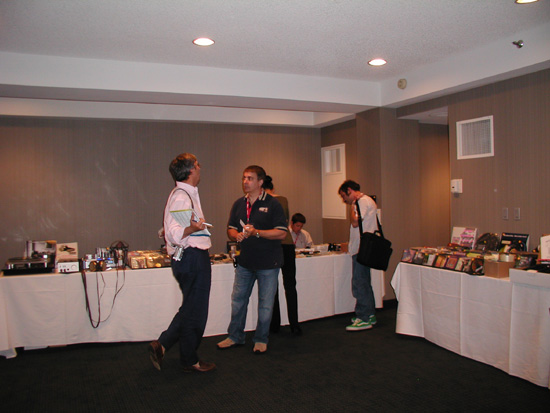 Elusive Disc had a table or two of various goodies to sell to the public in attendance. Pretty much the store as well...