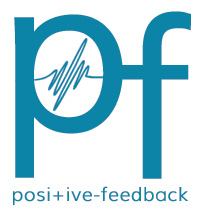 You are reading the older HTML site
Positive Feedback ISSUE 25
may/june
2006
HE 2006 - Part 2, page 3
by Dave and Carol Clark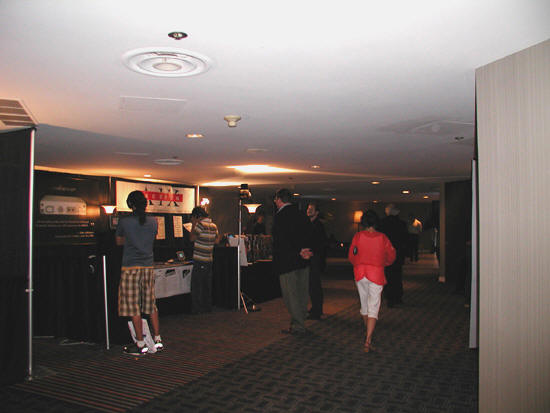 AIX records were in the house...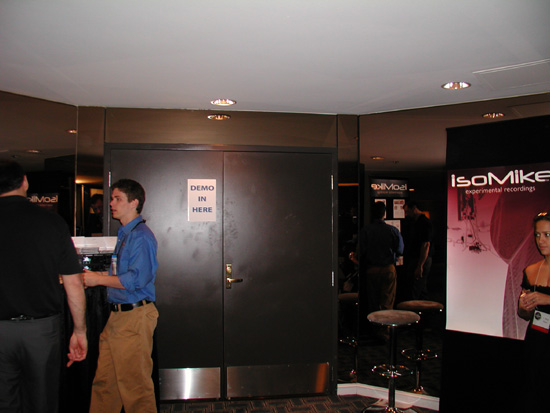 ...as was the Kimber isoMike demonstration that they did at CES last year. Similar set-up (except B&W loudspeakers as opposed to Lipinski)... still sounded so real that it was spooky...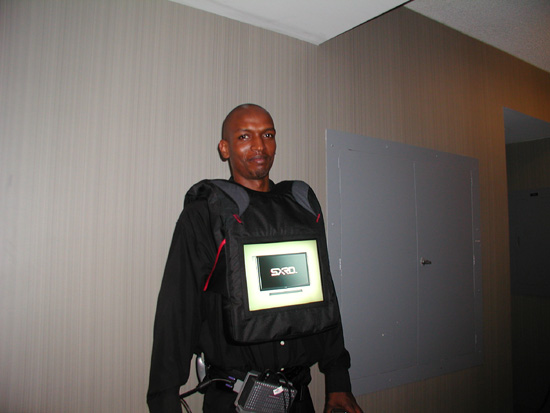 Sony sent out a small army of Sony robotic warriors to lure attendees to their exhibition of the latest and greatest LCD and plasma displays based around Blu-Ray.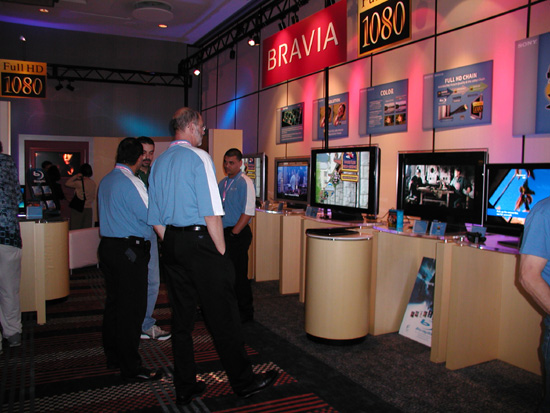 ... Sony brought their complete line-up of telies... all looked simply too good to be true. They had some running a Blu-ray demo where they screen was split in half showing the difference between Blu-Ray and HD. No competition... none.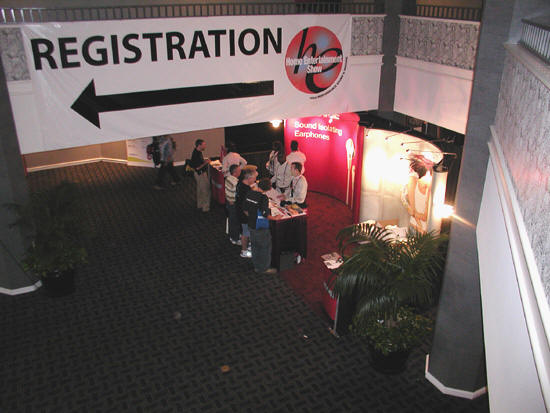 The masses have yet to arrive...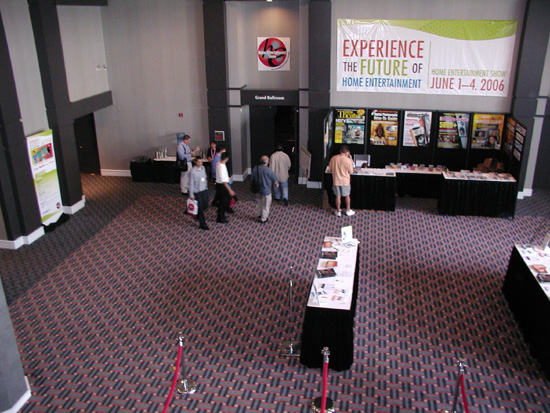 ...and not yet... well okay I took this on Thursday, the trade day. Friday was somewhat crowded, Saturday was really crowded, and by Sunday I was too busy with weekend chores to make it back. Oh, and doing this show report for the past 10 hours!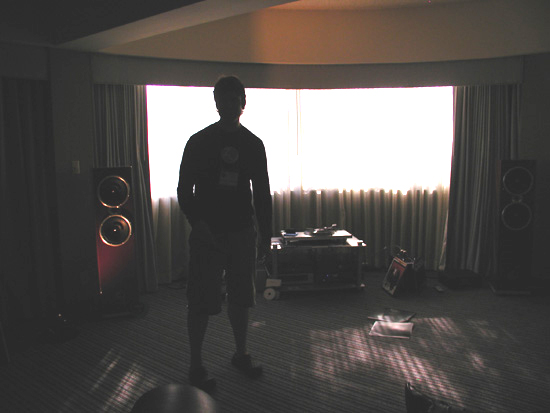 Who is that man in the shadows? The Zu room is the only place where I could find my music playing... and it sounded very good here. The him track slammed some serious music around the room.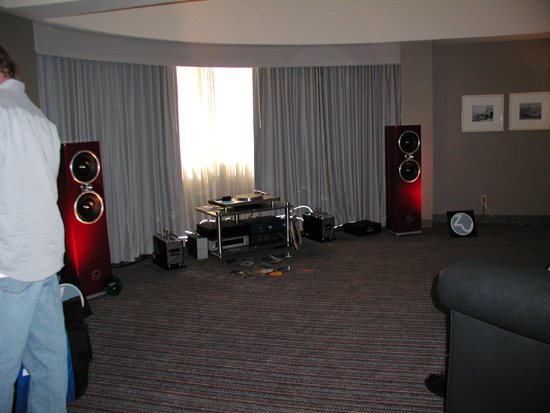 Zu showed their top 1.5 Definitions... used with Audiopax amplification and a ModWright preamp this is where the music was to be heard. Naturally all cabling was Zu... duh.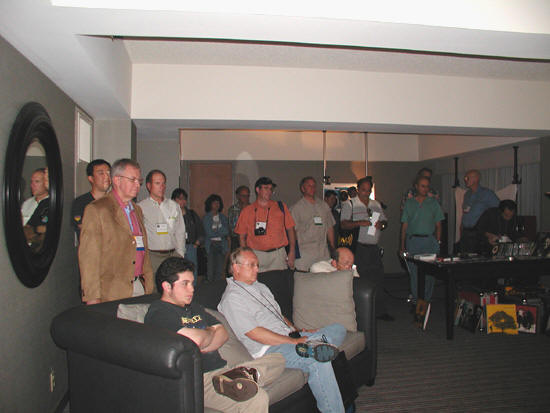 A typical crowd in a trance...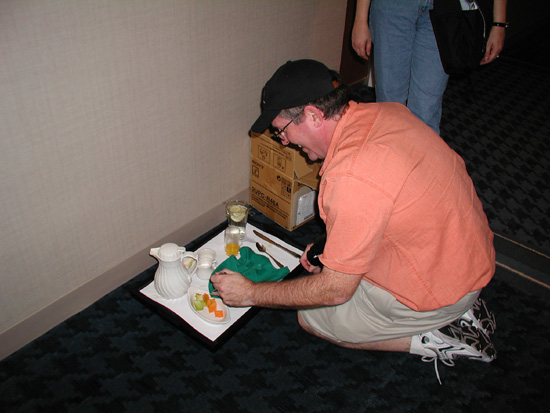 Steve taking a lunch opportunity... got to eat when you can... hey it was just sitting there and no one was eating it... so I...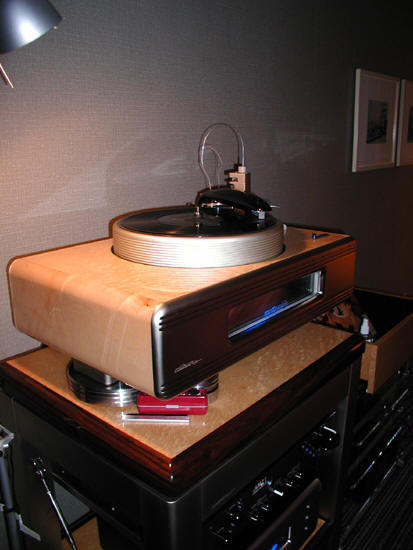 The table everyone seems to want and yet... I do not like it so much visually...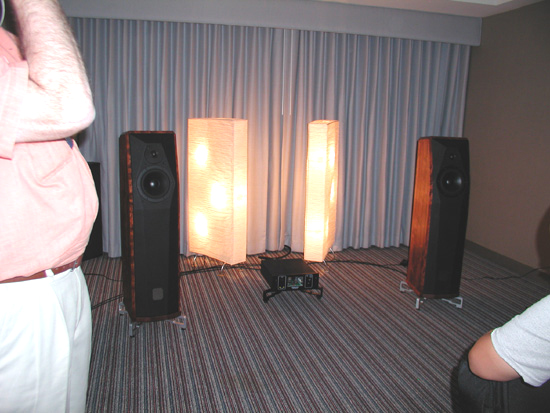 ...but the Signals SuperFi, Eighth Nerve, Stillpoints room sounded very good with the Berning electronics driving the Peak Consult loudspeakers via Stereovox cabling.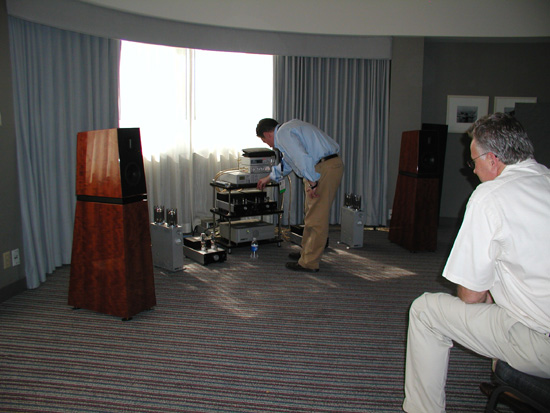 The Tempo Sales and Marketing, Verity Audio, Nagra, Audio, RayofSound, Sonic Euphoria, Sliversmith Audio, and Echo Busters room.... now that is a lot of gear... sounded very nice. Big and musical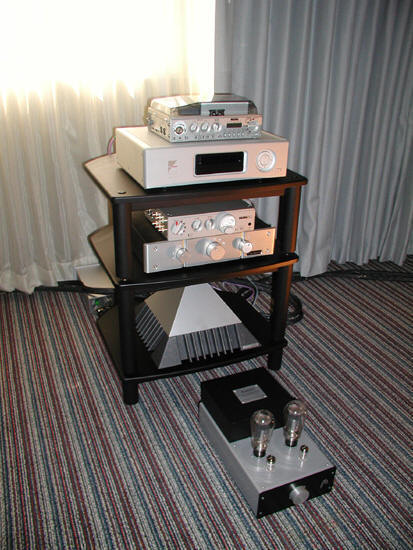 Nagra with Audion...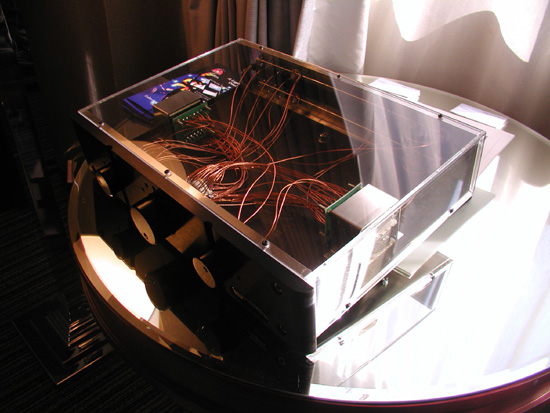 The Sonic Euphoria... very pretty and all!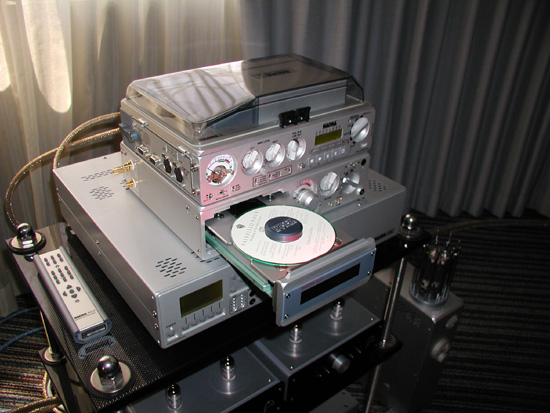 The new Nagra CD player... the whole drive mechanism slides out...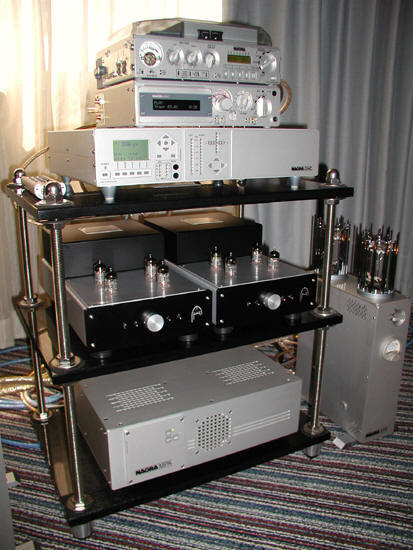 ...so cool... too cool...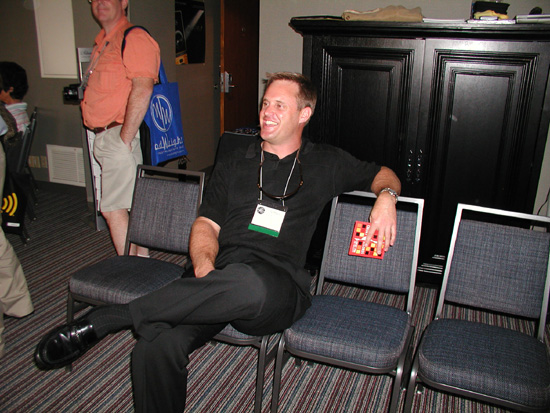 Jeff of Silversmith... what a nice guy too!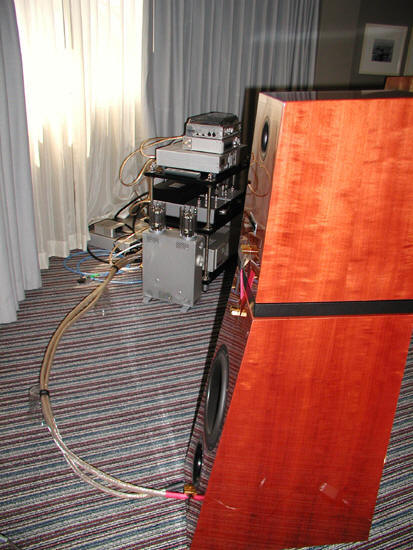 ... the backside of the Verity speakers showing off the gold Silversmith cables...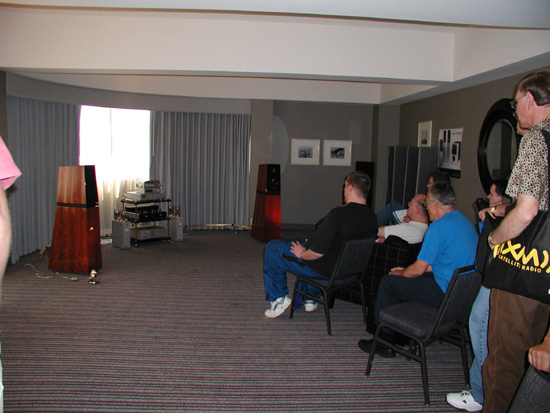 ...a typical packed room taking it all in....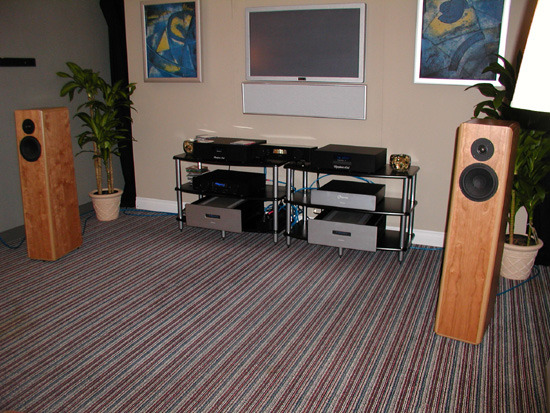 The Art and Audio Fusion Technologies with Odyssey electronics. Nice.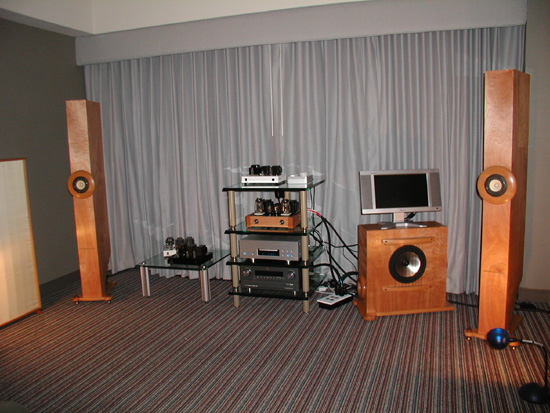 Imagine HiFi showed Almarro, Cain & Cain, Furutech, and Sherwood Newcastle.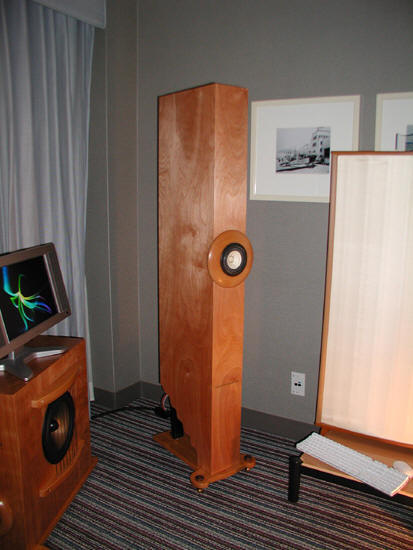 These are new Cain & Cain loudspeakers and with the sub, sounded quite good. Very musical and natural...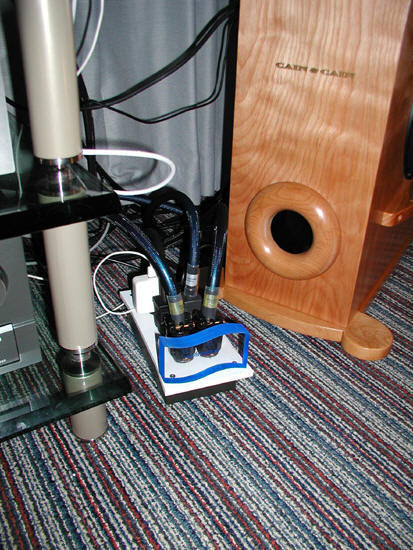 Some Furutech cables and one of their power units... good stuff that sounds really, really good.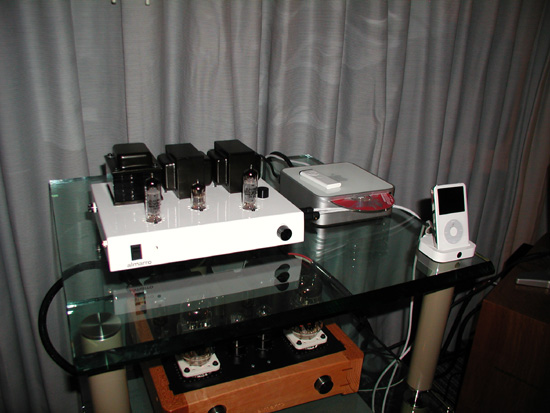 The new Almarro 205A ($800) integrated aimed at the iPod generation... 5-watts so desk top speakers take note.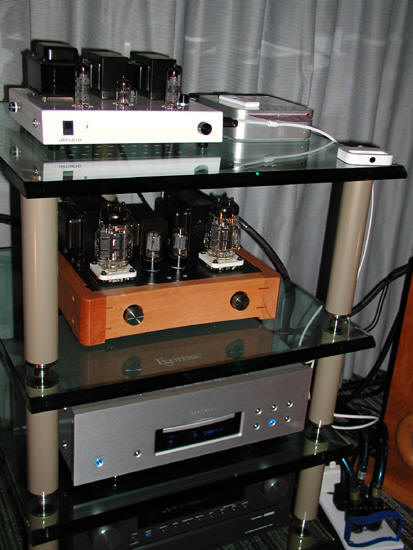 The bigger Almarro 318B integrated ($1850)... we have have a review in this issue...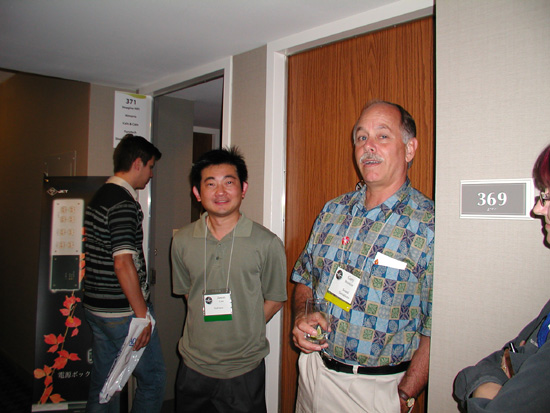 ...old friend Gary Brashear (Sound Sensations) and new friend Jason Lim (Nuforce) taking a breather... many of the rooms went without AC to minimize noise... but it they got hot and stuffy!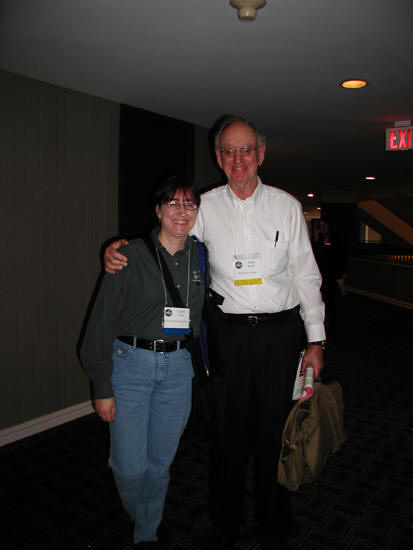 And look who we find roaming the halls... Alan Steifel of RMAF and RedRock Audio...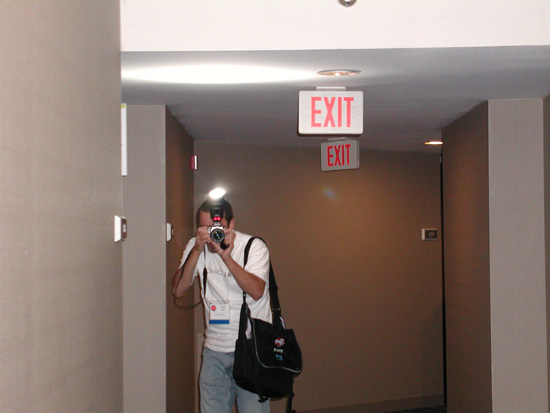 Josh beating me to the flash... or did I beat him... his flash gives it away!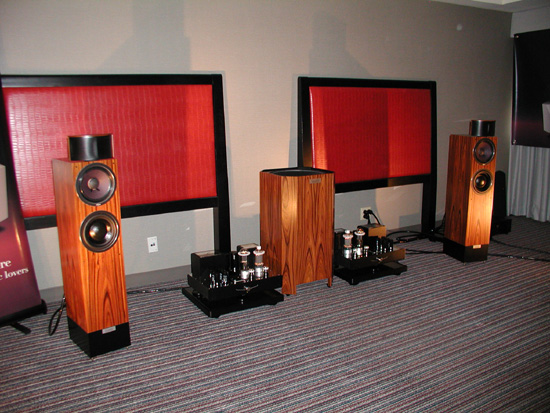 Globe Audio Marketing showed Audio Aero and WLM Viola loudspeakers (new to me ... and they have a 98dB sensitivity...). I liked this room... easy on the ears... http://www.wlm-loudspeakers.com/indexengl.html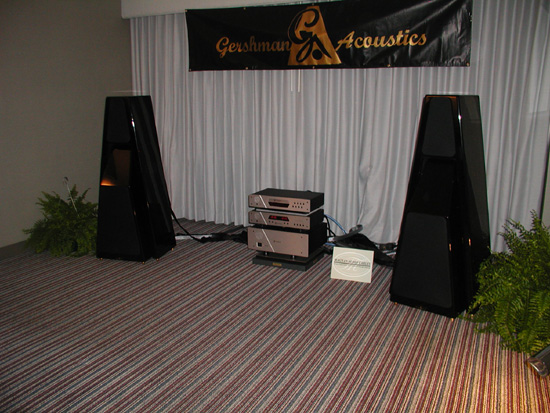 Gershman showed with McCormick electronics and Magnan cables. A simple system that was quite nice.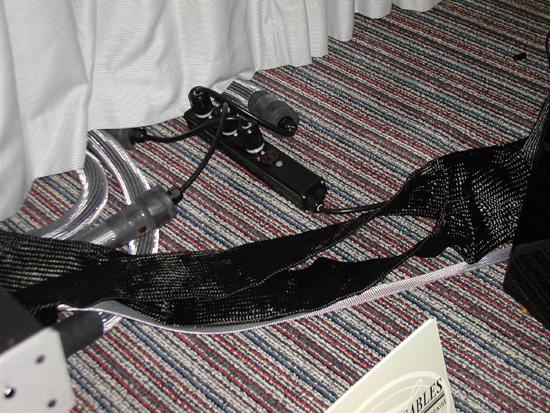 ...some Magnan cables doing their thing...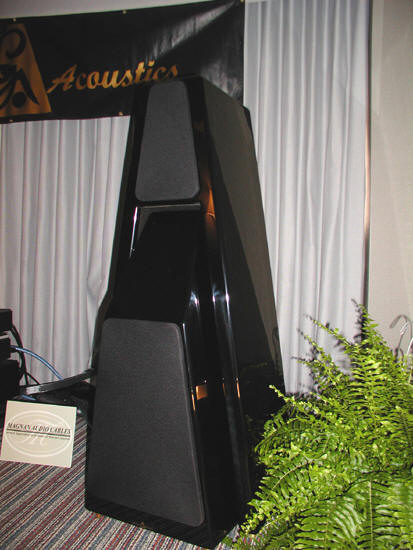 The new-ish Balck Swan from Gershman... very cool engineering and they played him rather well.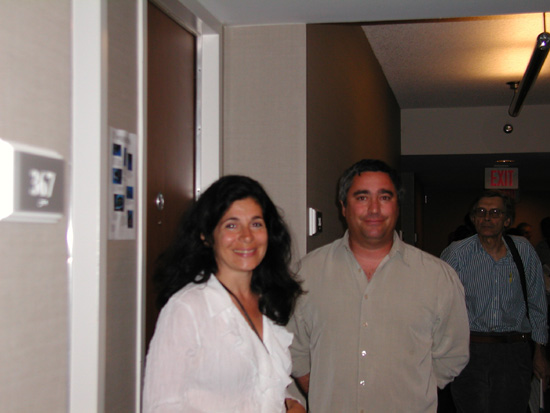 The Gershman team...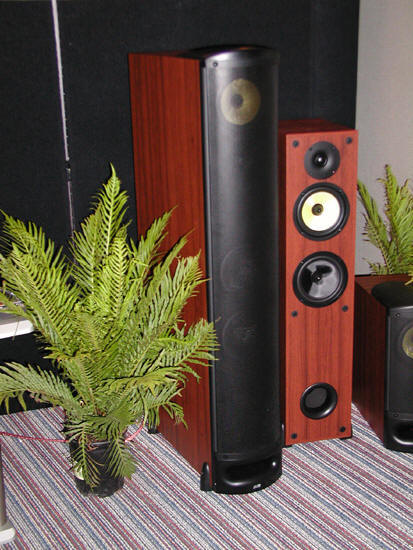 And to end it with DCM... we still have an original pair of Time Windows (25 years old) that our son uses to death (or is that deaf?)... they still play... going and going...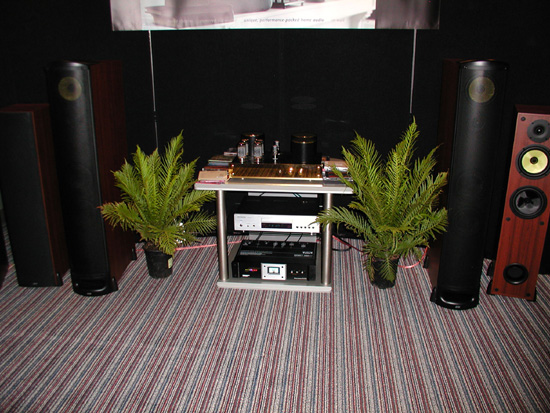 ...the new speakers follow in the same footsteps offering a lot for the coin. These played very loud, very clean, and did so without becoming un-musical. Not the most refined speakers... but they are what they are... a nice entry point for some and a final destination for the rest.
Till next year... or whenever...