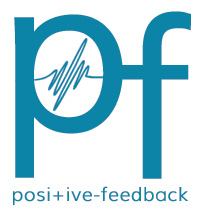 You are reading the older HTML site
Positive Feedback ISSUE 25
may/june
2006
Two from Heads Up
by Karl Lozier
This pair of releases on the Heads Up label is unique because of the significant similarities shared by them.
I would really like to label or categorize each of these recordings, but I am having difficulty. Any of you readers are invited to share either your knowledge or calculated guesswork with me IF you have listened to both of these specific discs at the same listening session. Contact me: karllozier@positive-feedback.com.
Spyro Gyra, Wrapped In A Dream Heads Up HUCD 3107 & HUSA 9107 (hybrid multichannel SACD+CD)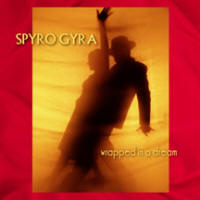 Spyro Gyra's first album was released 30 years ago. Unique at that time their first album seemed to be a blend of fusion, pop, R&B and jazz. Their early recordings were very successful commercially and embraced rhythms from all around the world. In the past 30 years they have sold almost 11 million recordings. They also have received nine Grammy nominations in that same period of time. Jay Beckenstein has been their leader, saxophonist and producer for all these years. They were very successful and had a very good fan base. From those beginnings they did great for quite awhile building on that musical foundation as well as their fan base. Most critics believed that Spyro Gyra
continued to mature and progressively evolve during the eighties. Some thought that eventually they started to attempt to please everyone instead of simply getting better after the first few years. As so often happens, their successful and rapid rise to fame created a great deal of controversy. Critics started complaining that they had not continued their progressive beginnings long enough lent a bit of truth to those complaints. Leader Jay Beckenstein is quoted as saying," after twenty four albums, it's not always easy to develop new material"
As has been true for many years, the nucleus of the group is Beckenstein with various saxophones plus four compositions here, keyboardist Tom Schuman also adding four compositions and Julio Fernandez with guitar and two new tunes. These three are on all the cuts here and bassist Scott Ambush and Josh Dion are also heard on most of them. Some tracks add from one to three other players; they are typically heard playing drums, marimba, percussion or trumpet. I particularly enjoyed hearing Jay's rich sounding tenor saxophone on tracks such as Midnight Thunder, Tuesday and Voodooyoodoo. This time around it is easy to declare that there is a great deal of variety to be heard here. Repeated listening revealed the prominence of Jay's various saxophones (soprano, alto and tenor). Typically there is an accompanying strong repetitious beat from either the drummer or bass player varying with selections. The quieter or subtler compositions seemed the most appealing to me, obviously a personal call. Some may feel that the other tracks do not seem to be as unique or progressively challenging as they might have seemed thirty years ago. Whatever I call it does not matter -- jazz-fusion, cool, contemporary or almost "easy listening" it is simply there to enjoy. A little more than a year ago I was attending a concert featuring the three generations of the Pizzarelli family. I was seated next to a professional musician and during intermission I asked him about the piece played just before intermission. I asked, "was it Afro, Caribbean or Jamaican jazz"? He replied, "we don't ask what it is, we just play it!" Here everything is played outstandingly well—as would be expected of this veteran group. Sound quality is fittingly excellent also, being particularly full and full range sounding with natural unforced detail. The SACD disc is subtly but noticeably superior to the fine regular CD disc in most respects, even when played on my two channel system. The combination of a larger group and a slightly closer or better perspective plus more pickup of the recording venue's acoustics, aided by the finer detail of being SACD, is seemingly much of the apparent difference between this and the recording by the group, Pieces of a Dream. Seemingly recorded at a slightly higher level than the PIECES OF A DREAM album, much of that difference disappears when the "PIECES" recording is played with a slightly higher gain or volume level setting! Spyro Gyra fans expect a top recommendation for this new release and I feel comfortable doing just that.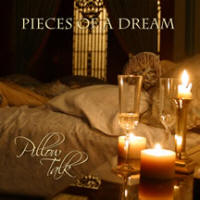 Pieces of a Dream, Pillow Talk Heads Up HUCD 3105
Pieces of a Dream actually had its start thirty years ago, almost like Spyro Gyra except at an earlier age, for James Lloyd keyboardist and Curtis Harmon drummer starting to make music together. As is fairly well known, their name was taken from a Stanley Turrentine album's title from a couple of years previously. Cedric Napoleon soon joined them. The group was "discovered" by jazz great, the late Grover Washington Jr.. James Lloyd was just a high school senior when their first recording was released! They have enjoyed many hits and fame since then. Napoleon left them years later. They often record with other artists, usually guitarists, vocalists and saxophonists.
On this just released album, they manage a great deal interesting of variety. Performers range from just the pair of them, to adding a soloist, to adding three vocalists, guitarist and saxophonist on some tracks! Surprisingly it all comes off as parts of a single coherent whole. That is a well known part of their reputation, not static, but changing while being consistently true to their long term beliefs and goals.
Tracks 2,3 and 4 demonstrate differences with Spyro's album as above. Horn playing is richly smooth and not as prominent. The added vocalist is clearly singing lyrics and overall there is a relaxed feeling, not at all driving or insistent.The following track is simply sublimely beautiful with ensemble playing as if it were one person and all topped off with subtle added percussion. The next track is very upbeat but not rushed or driving, simply a change of pace. On this track, Lloyd's contribution is particularly noteworthy and once again Curtis Harmon and Todd Parsnow add to the overall richness and bass range sensation. On Your Love, Ramona Dunlap is featured again with her full and rich singing. As with the other tracks, the listening perspective is a touch on the relaxing side while revealing all the natural detail without artificial highlighting. The outstandingly realistic sound quality, heard as if a few tables back in a night club, fits Pieces of a Dream to a 'T' though I could almost guarantee even slightly better sound quality if a SACD version is ever released. Listeners need to remember that even in the audio world, supply often expands to meet demand! Very highly recommended in every respect.