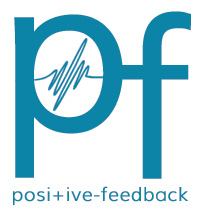 You are reading the older HTML site
Positive Feedback ISSUE 26

july/august
2006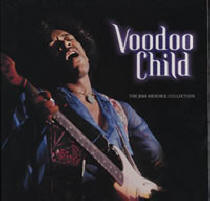 Jimi Hendrix: Voodoo Child Box Set - Classic Records RTH-2016 - Four 140-gram translucent red LPs
by Tom Gibbs
Upon first hearing about this set, my curiosity was definitely tweaked, but when I found out that Classic Records was offering this four LP box in a choice of 200-gram LPs or 140-gram translucent red vinyl— well, let's just say I was much more than simply "interested!" I don't know how these things affect the average vinyl aficionado, but when I hear the words "colored vinyl," it triggers an instantaneous left brain-right brain clash where all logic tends to evaporate, and my mind slips into the "duuuuude—colored vinyl!!!!!" mode. Regardless of how much the logic and reason functions of my cranium really attempted to get me to order the 200-gram pressings—duuuuude, we ordered the 140-gram colored vinyl—and it's the most beautiful translucent red vinyl you ever feasted your eyes on! My friends are mesmerized during playback of these recordings—the music is hypnotic, and so is watching those flaming bright red platters spinning!
The music needs no introduction—it's all classic Hendrix, and is evenly split between four sides of studio recordings and four additional sides of live material. This is much more than a "greatest hits" collection; when Al Hendrix finally gained control of his famous son's estate a decade or so ago and established Experience Hendrix, we finally got to hear the studio recordings released in greatly improved (for Red Book CD of the time) sound, along with many alternate takes and unreleased studio gems. The same was true for the live recordings, with many of them only having been previously released in sub-par sonics or only available at all as bootlegs. This compilation (which has only previously been available on CD) culls many of the best available tracks, and will please novices as well as die-hard Hendrix fans.
I've owned many Hendrix discs over the years (unfortunately, not any of the original pressings), but trust me—these LPs absolutely KILL any previous LP or CD versions of this material I've come in contact with. The LPs were mastered on all-tube equipment by Bernie Grundman, and mixing and engineering was supervised by none other than Eddie Kramer; needless to say, the sound is simply superb. Tons of grunge and (purple?) haze have been lifted from the studio tracks, giving them a truly remarkable clarity. The live recordings are equally stunning, with the only exception being the less-than-optimal sound of the Woodstock version of "The Star Spangled Banner," but please don't blame Jimi for that debacle—history demands its inclusion! These discs are more alive and three-dimensional in their presentation of the material than anything you're likely to come in contact with anytime soon.
The packaging is magnificent, and hearkens back to the glory days when the LP was king. The heavy-duty hardboard case houses four individually slip covered LPs, and the beautiful four-color artwork throughout is a loving tribute to Jimi Hendrix. A really cool booklet ices the package, with lots of great photos of Jimi, along with copious track detail and an astute, informative essay by Kurt Loder. The large format LP sleeves and artwork are a beauty to behold, especially in an unfortunate age where we've been maniacally programmed by the major labels to deal with scrawny, illegible Red Book CD packages.
There are a few caveats, and duuuuude, unfortunately they mostly stem from choosing the red vinyl! While the colored vinyl has undeniable savior faire, it weighs in at a skimp 140 grams, and therefore, arrived much less perfectly flat than 200-gram vinyl typically does. Nothing that the arm/cartridge combo can't handle with ease, but I have to be brutally honest with you—it's a bit less gratifying to watch the arm surfing a wavy disc. Here's the real shocker—the LP inner sleeves are made of unlined paper! Of course, it kind of goes with the whole psychedelic throwback packaging theme, but really—a package of this magnitude deserves the royal treatment, along with lined sleeves. I bet the 200-gram versions are packed with Classic's usual sleeves.
Also slightly unsettling: the dead wax areas of these discs are pretty noisy. I've been listening to these albums quite a lot, and fairly critically, and the noise I hear in the lead-in, between tracks and lead-out isn't present in the music portions of the discs—it's just a little annoying, that's all. I just recently bought all four Ramones LP reissues—also on standard weight translucent red vinyl—and they're not only whisper quiet, but perfectly flat as well, and at only twelve bucks each that's quite an accomplishment. Despite my bellyaching, I consider these faults to be relatively minor, especially considering the undeniable allure this superb package presents in the overall big picture. Thanks to Peele Wimberley at Classic Records for his assistance. Very highly recommended, and duuuuude, the red vinyl is waaaay cool!