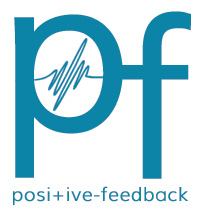 You are reading the older HTML site
Positive Feedback ISSUE 26

july/august
2006
Xiomara, Xiomara Laugart
by Victor Chavira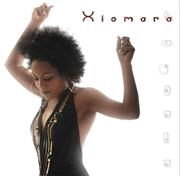 Xiomara Laugart is vocalist for East Coast based Latin rhythm machine Llerba Buena. Llerba Buena has been raving dance club floors for years with their good time mix of Caribbean rhythms and Latin pop a la Miami Sound Machine. For this recording, Cuban born Xiomara has been thrust into the spotlight from her usual roll as co-lead vocalist with Llerba Buena. The material chosen for this Chesky recording are Spanish standards and mellow love songs reflective of Xiomara's experiences with Nueva Trova in Cuba.
Chesky has a knack for finding diverse and talented songstresses deserving of wider recognition. Xiomara Laugart is by no small measure the crown jewel in Chesky's cache. Xiomara's dusky voice is a product of rigorous musical training in Cuba and a marvelous instrument. Her lovely tone is reminiscent of Sarah Vaughn and Buena Vista Social Club's Omara Portuondo. The effect of hearing Xiomara's voice is like tasting the finest rum, sweet and liquid that leaves a warm feeling inside.
The disc begins with a slow vamp called La LLave (The Key) whose chorus invites the listener to unlock the singer's heart with a metaphorical key. Xiomara's laid back band consists of bass, Fender Rhodes keyboard, percussion, and electric guitar. The music was recorded live in studio and evokes a quiet late night club atmosphere. De Mis Recuerdos (Of My Memories) is an upbeat song that smokes with passionate interplay from the band and a fine keyboard solo. The other upbeat tune is the rhumba Moliendo Cafe that features mildly distorted Santana-esque electric guitar. The remainder of the ten songs are slow and lyrical vessels for enjoying Xiomara's warm sensuous voice. Sadly, the CD is only 45 minutes long leaving one wanting for more.
Overall, Xiomara's debut disc is a grand success. Chesky has produced a rare recording with audiophile credentials that contains truly excellent music from a very promising performer. Let's hope that Xiomara returns to the studio soon and treats us to more of her tremendous talent. Four stars.
Chesky Records
web address: www.chesky.com