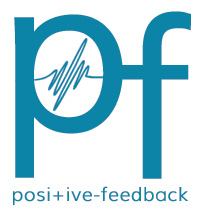 You are reading the older HTML site
Positive Feedback ISSUE 27

september/october
2006
Beethoven Symphony No 3 "Eroica", Lenore Overture No 2, Bernard Haitink, London Symphony Orchestra, LSO Live SACD Hybrid 0580 and LSO Live CD 080
by Karl Lozier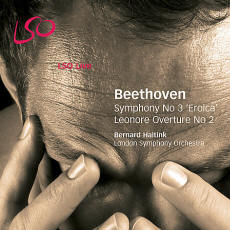 Most listeners would define classical music as serious music that is not rock, pop or jazz. Strictly speaking or defined, classical music is serious music composed between approximately 1750 and 1830. That true Classical period of time was preceded by the Baroque period and followed by the Romantic period. Schubert's and Beethoven's deaths effectively ended the great Classical period of music (and the accompanying Classical art and architecture periods. Many, if not most music lovers consider Ludwig van Beethoven the greatest composer of that time or of any time.. He certainly has earned my vote as the greatest musical composer of all time. Beethoven wrote a total of nine symphonies. The last being a true masterpiece combining for the first time a large symphonic orchestra, chorus and four vocalists. Not long before he had written his justly famous Last symphony he had been widely quoted as saying that his personal favorite composition was his symphony number three, the "Eroica", which is the subject of this review. Whether the "Eroica" or his last Symphony, the famous "Choral", is his greatest composition is subject to great debate. The "Eroica" symphony was originally dedicated to Napoleon but that dedication was eliminated in a rage by Beethoven as told in famous stories. This Symphony may be the greatest by possibly the greatest composer, Ludwig van Beethoven. It is no surprise that there have been more than eighty recorded performances of this composition. I would suggest that newcomers to classical music also give serious consideration to his symphonies 5, 7, 9 and 6. Number 6 is the uncharacteristic but quite beautiful "Pastoral"; also consider his justly famous "Emperor" piano Concerto.
Bernard Haitink's leadership here with the world's most recorded symphonic orchestra, the London Symphony, is outstandingly good. It has drive and well-controlled passion. The sense of forward propulsion and underlying power yields to rhythmic melodic passages as needed. His treatment of the unusual slow, "funeral march" second movement is given its proper respect. All in all an outstanding performance easily the equal of many competing performances. I prefer it to the performance many years ago by Otto Klemperer that introduced me to Beethoven's "Eroica". The orchestra seems to respond exactly as desired by Haitink and features some particularly fine passages with the horns. Tympani are vividly clean and clearly solid here.
At the same time that I was listening/reviewing this and another LSO Live recording, I was burning/breaking in a complete set of Purist Audio's newest AC power cords. They are quite proud of them (full review should be ready within a few weeks) naming them " The Purist Audio 20th Anniversary AC power cord". They have been the only power cords used in my many listening sessions for this music review. Though not yet finalized, all my review notes and listening sessions, indicate these new Purist Audio power cords unquestionably contribute to the particularly fine and detailed audio quality of this LSO Live recording! Noteworthy in all respects is the bass response here exhibited. This recording has been producing perhaps the best bass response of any of the LSO Live recordings I've heard so far. Yes, at least partly, because of the new AC power cords. The Leonora overture number 2 is one of three overtures composed by Beethoven for his opera Fidelio. Ultimately none of the three being used with the opera, hence the Lenora naming instead of Fidelio. The above comments about the "Eroica" symphony pretty much apply to the rather lightweight Lenora overture. This is another fine release, excellently performed and with outstanding audio quality, particularly so with the SACD version. Remember, if sales of SACD releases are not good, there will be no choices of higher audio quality in the future for serious listeners. The decision is ours to make for the business of recording companies.