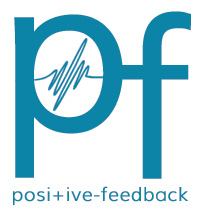 You are reading the older HTML site
Positive Feedback ISSUE 27

september/october
2006
RMAF - 2006 Part 2, page 2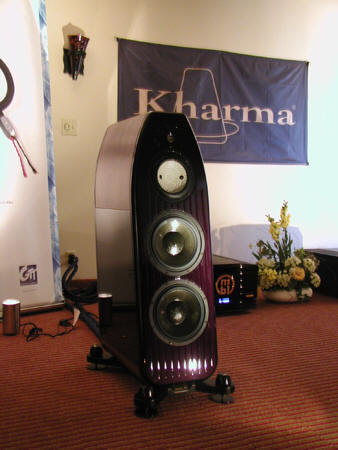 Kharma loudspeakers.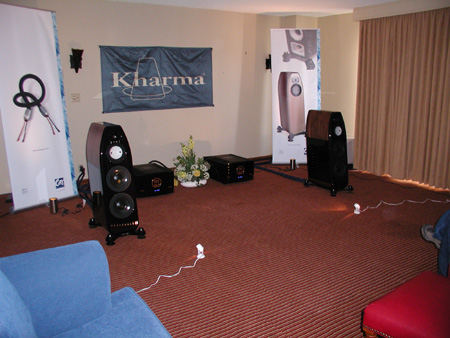 Kharma with mbl amps.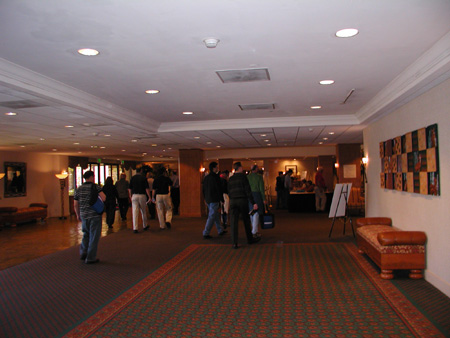 In the lobby, the show was crowded all three days.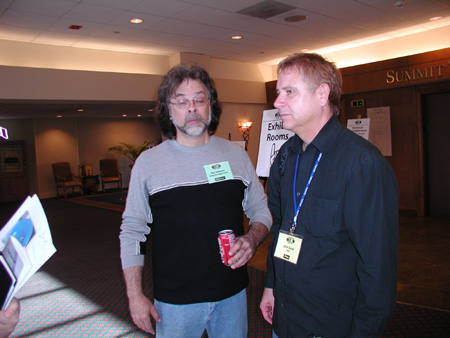 Roy Johnson of Green Mountain Audio with John Zurek.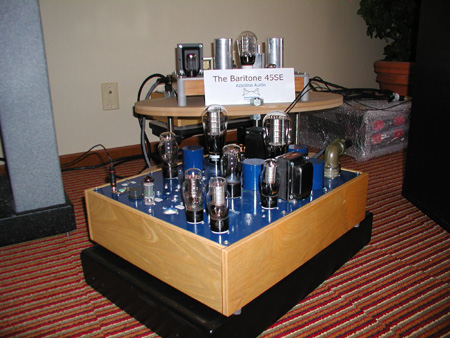 Azzolina Audio Baritone 455E.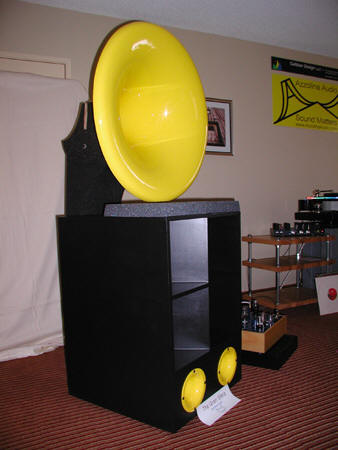 Azzolina Audio Gran Sfera loudspeaker system is made up of the Alto Horn, the Gran Stand, and the Basso Horn.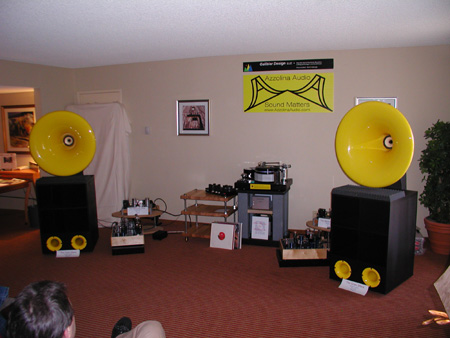 Azzolina Audio showed with Galibier Designs and Audio Magic.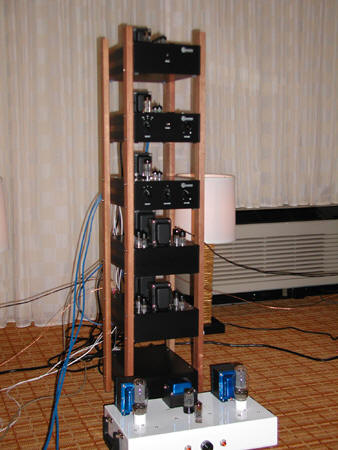 Hagerman electronics... the long and the skinny.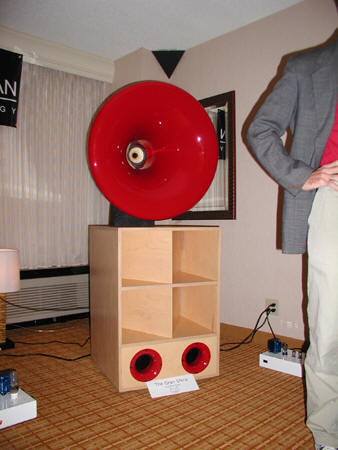 Hagerman also showed with Azzolina Gran Sfera loudspeakers.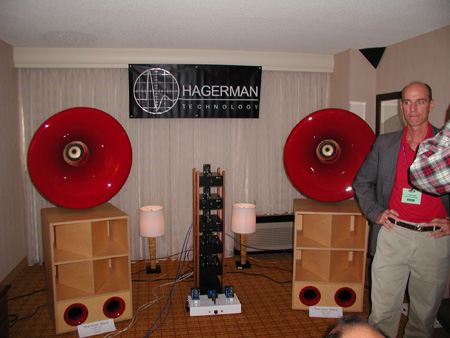 Hagerman and Azzolina looked impressive.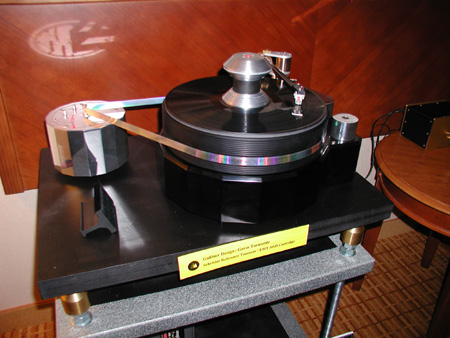 Galibier Designs Gavio turntable.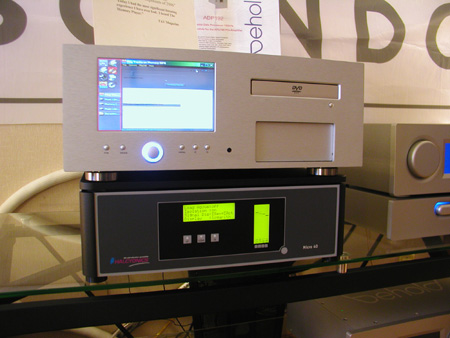 Behold Audio Memory Player and Processing Unit with a user interface.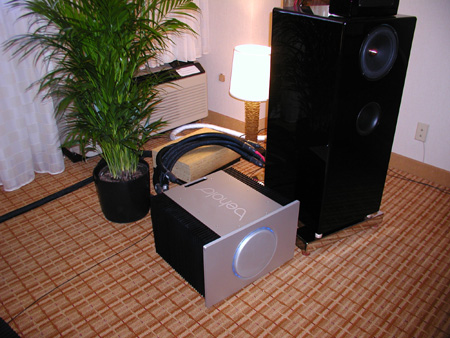 Behold BPA768 power amp with Ascendo loudspeakers.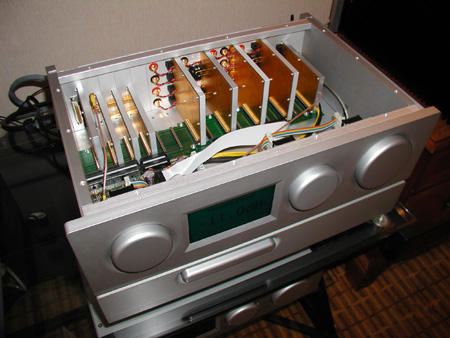 Inside the Behold electronics.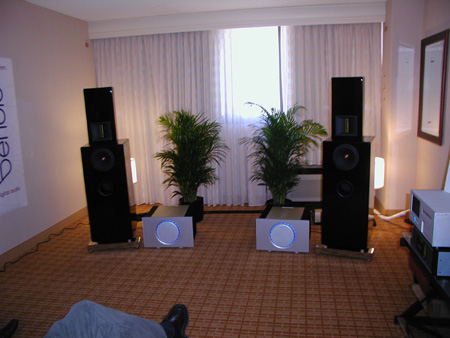 Behold with Ascendo System M loudspeakers. Very nice and big.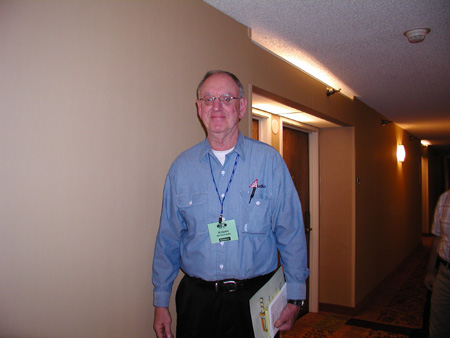 Al Stiefel. He never stopped walking around to make sure everything was just right... a good man he is for sure.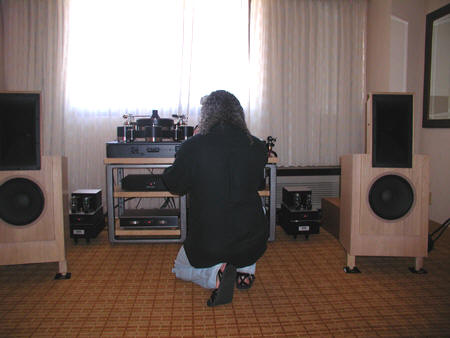 High Water Sound showed TW-Acustic turntables, Tron Electric, Toress System, SilverTone Audio with Clarity Cables and power conditioners.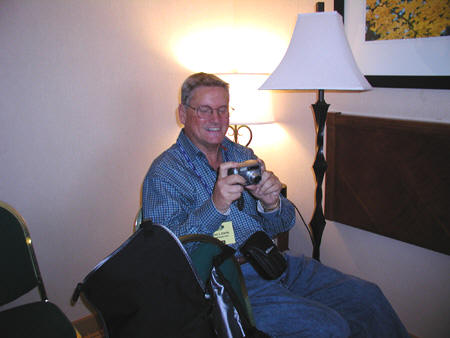 StereoMojo founder James Darby.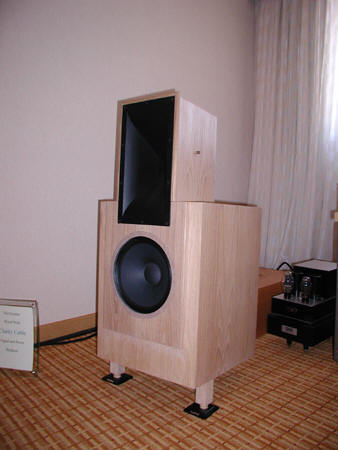 Aspara Acoustics HL1 105dB horns from the U.K.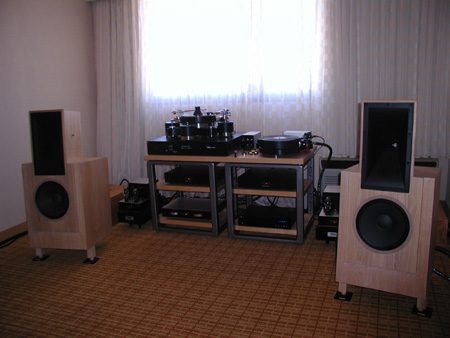 The full High Water system. This system sound quite nice with little if any sense of that horn-like quality that horns tend to have...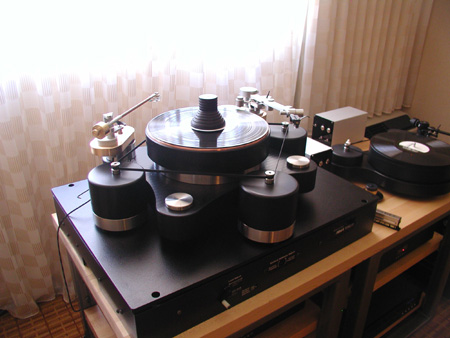 TW-Acustic Raven AC with three motors, Schroder Reference and Dynavector 507 mkII, and MinusK isolation.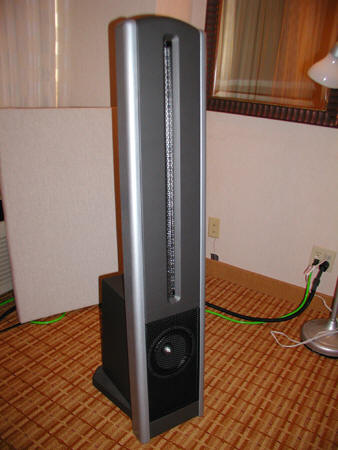 Advanced Ribbon Technologies Metro hybrid loudspeaker system.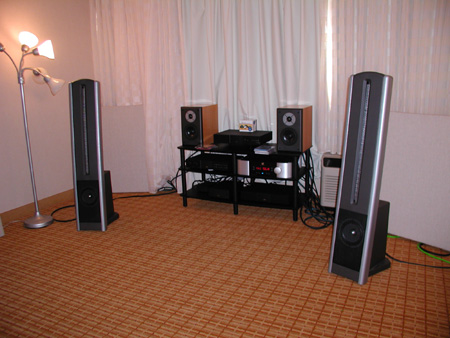 North Acoustics Kitty Kat Revelator near wall specific loudspeaker system pictured in rear.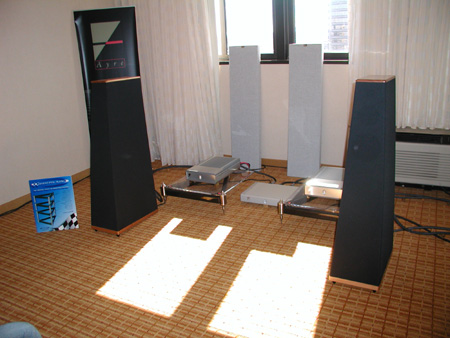 The Audio Alternative featured Vandersteen Quatro loudspeakers with Ayre C-5XE CD/SACD player, Ayre K-1XE preamp, and Ayre M-XR Mono Blok amps.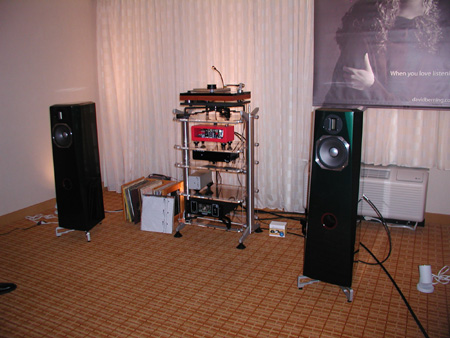 Stillpoints/Sentient Acoustics analog system included: dps 2 turntable, David Berning Micro ZOTL preamp and ZH 270 SE amp, Stereovox interconnects and cables, Stillpoints products.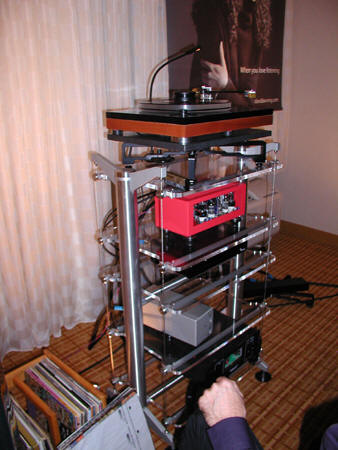 The Stillpoints ESS 450 equipment rack $3800. It really is a beautiful rack.