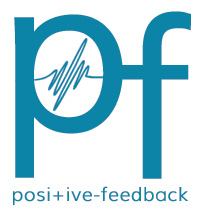 You are reading the older HTML site
Positive Feedback ISSUE 28

november/december
2006
Notes of an Amateur November, 2006 - Part I
by Bob Neill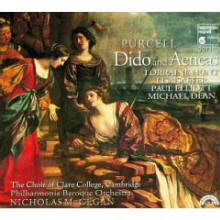 Henry Purcell, Dido and Aeneus, Phiharmonia Baroque Orchestra, Nicholas McGegan, director; Choir of Clare College, Cambridge; Loraine Hunt Lieberson as Dido; Harmonia Mundi. HMU 907110.
Is there a better early music ensemble in the U.S. than Nicholas McGegan's Philharmonia Baroque Orchestra in San Francisco? This reissue of their 1994 recording of Purcell's glorious musical flower is likely in response to the recent death of the great mezzo soprano, Loraine Hunt Lieberson, a peerless Dido. Her rich, slightly dark, passionate voice brings to the work just the weight it needs to carry its power to a modern audience in particular. Dido and Aeneas can come across to those not accustomed and acclimated to baroque opera as light and elegant fair when presented with light forces and voices. McGegan, while wisely not trying to pull the work into deeper waters than its style and genre can support, nevertheless seems to understand that with Hunt Lieberson as his Dido—and it is McGegan, I believe, who gave the mezzo her entry into the world of baroque opera—the whole production can take a step toward realism and reap musical rewards in the process. Even the witches seem more real (and fun) than usual.
All of this said, Dido and Aeneas lives through its melodic brilliance and magic, not its drama or narrative. I am a great fan of Purcell and hear in him what Britten obviously heard—something that can be deeper and more probing if not as splendid as Handel. Purcell lived just 36 years and died on the eve of St. Cecelia's birthday, November 21. Britten was born on St. Cecelia's birthday.
Hunt Lieberson is surrounded by four sopranos who no are mere walk-ons themselves. Michael Dean's Aeneas is excellent, and the PBO is in its usual fine form. This is a great Dido.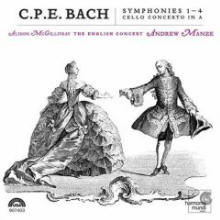 C.P.E. Bach, Symphonies 1-4; Cello Concerto; The English Concert, Andrew Manze, director; Alison McGillivray, cello. Harmonia Mundi, HMU 907403.
Andrew Manze's recordings as a violin soloist can be a trial for the timid, though I have recently come to believe this may well be because of the way soloists are mic'd these days. I don't count myself among the especially timorous but his Handel recital, for example, is a genuine challenge for me. On the other hand, as soloist and director of the English Concert, succeeding its founder, the much beloved Trevor Pinnock, his tone is exquisite and his directing inspired. His Mozart album, Night Music is a great joy and I can't wait to hear his recent recording of the composer's violin concertos. Based on what I heard of him with the EC 'live' last night at the University of Massachusetts Fine Arts Center (three Mozart pieces along with one of the CPE Bach symphonies), it should be another beauty.
This morning, the subject is his new recording of four CPE Bach symphonies and the composer's terrific cello concerto. And I am happy to report it too is a winner. Manze and the rejuvenated English Concert are the perfect forces to bring this spirited and bracing music onto the contemporary stage.
Is this how CPE sounded in 1785? Who cares? Perhaps if he did, he'd have been even more popular than he was. As it is, Mozart esteemed him so highly he conducted one of his passions as a memorial upon his death. And Beethoven considered him a musical father figure. Music critic and historian Richard Taruskin would likely say this is what CPE sounds like in the early twenty-first century, period!
Manze reminds us in his program notes that by the time Bach wrote these four symphonies, Haydn (eighteen years his junior) had already written sixty-four of them—which sound nothing like these: which in their way refuse the new neo-classical aesthetic outright. No lilting minuets here, folks, the album cover notwithstanding. Here is pure brio and musical eloquence—and true meditative magic in the slow movements.
Early Music lovers have always enjoyed Bach's little symphonies but not so much as what may be his best known work, the Cello Concerto, played here by cellist Alison McGillivray. By refusing to take the concerto too lightly in its faster outside movements as some cellists do, McGillivray is able to play the Adagio movement with great warmth and authority without creating too great a contrast. Both she and Manze clearly believe in Bach's considerable accomplishment in this piece and work together with great success to bring it out.
This is Harmonia Mundi's showpiece release for November and rightly so.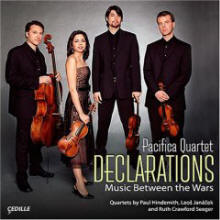 Pacifica Quartet: Declarations; Music Between the Wars. String Quartets by Janaćek, Ruth Crawford Seeger, and Hindemith. Cedille Records CDR 9000 092.
I find attaching themes to music collections an annoyance, which is why I led with the name of the performing ensemble above and not their CD's theme. Don't take an interest in this program because you are curious about how the period between World Wars 1 and II affected composers. Pursue it to find out what one of the best contemporary chamber groups sounds like, playing string quartets that in at least two cases out of the three need no theme to make their case for them.
The Pacifica Quartet have already made a very strong case for themselves with an extremely well received recording of the complete Mendelssohn Quartets (also on Cedille), which had the misfortune (which it is apparently good enough to have overcome) to arrive on the scene at the same moment as a comparable set by the mighty Emersons. They have also recorded albums of music by Dvorak and Easely Blackwood, which appear to have been critical successes.
On the basis of this release (I haven't yet heard the others), I find the Pacificas at least as good as most of the other new young quartets out there now vying for our attention: St. Petersberg, St. Lawrence, Belcea, Sorel, Coull, Miro, and Auryn, to name just those I've heard recently. Anyone who says classical music is on the wane needs to get out more!
I skipped first to the quartet by modern American composer Seeger (1895-1963) in this set out of curiosity (wouldn't you love to be able to do that at concerts?), and enjoyed it a lot. The Pacificas play with assurance, a firm touch, and great (and appropriate) energy. This is good mainline modernist fare by an excellent composer. If you are at home in the modernist aesthetic, you will enjoy this. If you're not, you probably won't.
Leoš Janaćčk (1854-1925) is ideally suited to the Pacifica's strengths. Among those most often cited as 'the first modern composer,' on the basis of his chamber and solo piano music I would guess, Janaćčk brings a bracing draught of hard cider to many chamber concerts. What give his quartets their modern flavor are mainly the raw folk elements. Woven compellingly among strands of late nineteenth century romanticism, they help to build one of the unique voices in the western musical tradition. There have been a rash of excellent recordings of the composer's quartets recently, and to my ears this one certainly holds its own among them.
Paul Hindemith (1895-1963)—the forgettable modernist? Many know him by his orchestral piece, Mathis de Maler, a few by his works for viola (in the memorable recording by Kim Kashkashian), and fewer still by his Kammermusik, a series of concertos for a wide variety of instruments. But I suspect very few of those who know him at all, think about his music very often. I came to this final work on the Pacifica's program once again wondering why. And I emerged from listening to it (Quartet No. 4) recalling my usual explanation: this is music that sounds like exercises in how to compose modernist music. (I have the same feeling when I hear Tippett.) All of the familiar modernist moves are here: urgent chromatic rises and falls, dissonance dancing with harmony, sudden fits, starts, and surprises. I am periodically drawn in for a few minutes—Hindemith is very good in phrases and short bursts. And then it goes on without me. Often this music sounds like drafts of music by Bartok. What makes me listen to it is the Pacifica musicians, who really know how to make the most of this kind of thing. But they can't make it go somewhere it's not going.
My frustration with this quartet sent me back to the Sonatas for Viola Alone, which I remembered having been haunted by when I was younger. How much of that bewitching had been the viola itself, the most haunting of instruments? The viola was Hindemith's instrument. (Britten's too.) Kashkashian's viola still sounds rich, husky, and peppery—bittersweet too. But these pieces now strike me as stark ruminations, not as fresh and arresting as they were back before I had heard much Bartok and Shostakovich. This is music that gives the impression of having no vision or 'sense of things' informing it.
Again, Hindemith is good at working in the modernist idiom. It is easy to trust him and to dismiss how easy it is to be distracted while listening to his work. It gives a powerful impression that something is indeed going on. But maybe nothing really is.
Back to the quartet at hand. It used to be acceptable to say that some anxious sounding music (and literature) was about anxiety; and that if it 'got' that quality accurately it had achieved a useful and commendable goal. We had a whole age of it, as I remember. Works of music or literature didn't have to see through the anxiety to its causes or rise above it in some way thereby enabling us to see or conceive of it as a malady. This quartet is not exactly about anxiety, but it has the chronic irresolution and abstract fear associated with that state of mind. For some, Hindemith's music has technical interest, which clearly accounts for the fact that he has a quite respectable reputation. But for me, it stops short of what I expect of art.
This is a wonderful sounding album, by the way. And both the Seeger and Janaćčk quartets are so good and so well played you mustn't take my diatribe here at the end against Hindemith too seriously. As I say, they play him superbly well too!
System used for these auditions: Audio Note CDT 2 II transport and Dac 4.1 Balanced Signature, Audio Note M6 preamplifier and Neiro amplifier, Audio Note AN-E/SPx SE speakers. Cabling is Audio Note Sogon, AN-Vx, and SPx.
Bob Neill, in addition to being an occasional equipment and regular music reviewer for Positive- Feedback Online, is also proprietor of Amherst Audio in Amherst, Massachusetts, which sells equipment from Audio Note, Blue Circle, Manley Labs, and JM Reynaud, among others.